It was 100 years ago today that the 19th amendment was ratified, making it legal for women in the United States to vote (though many women would continue to be denied that right, particularly women who weren't white, for decades).

Women fought and even died for that right, but they aren't the only women who left lasting changes on this country.
To help show just how much women have shaped the United States into the country it is today, the National Trust for Historic Preservation is putting together a list of 1,000 iconic women who have had an impact on their local communities, states, the country and even the world.
You can take part in the project by submitting an entry about a woman you think has changed the world for better.
As the "Where Women Made History" project continues to grow, we take a look at 100 of the women already included on the list.
1. Maud Powell (1867-1920)
Maud Powell was acclaimed as one of the finest international concert violinists of the late 19th and early 20th centuries, and known as well as "the educator of a nation" for her tireless crisscrossing of the country to awaken an appreciation of music in even the most remote corners of the still-adolescent United States.
The legacy she left behind in many small towns was music clubs, musical societies and even symphony orchestras. By 1904 she had found an even more effective way deliver fine music to the masses: the phonograph. She became the first instrumentalist of either gender to record for the Victor Talking Machine Red Seal label and was until her untimely death a bestselling recording artist. She received a posthumous Emmy Award for Lifetime Achievement in 2014.
2. Mae Reeves (1912-2016)
At age 28, Mae Reeves secured a loan for $500 from black-owned bank, Citizens and Southern Bank. In 1940, Reeves opened Mae's Millinery Shop at 1630 South Street in downtown Philadelphia.
Reeves was one of the first African-American business owners in the city, and the shop served as a gathering place in the community. Some of the hat collection and shop furniture is on display at the Smithsonian National Museum of African American History and Culture.
3. Clara Luper (1923-2011)
The late Clara Luper of Oklahoma City was a true trailblazer when it came to peaceful protest to ensure that she and others in her city, state and nation received the civil rights afforded them by the U.S. Constitution. A lifelong public-school teacher, Mrs. Luper taught her students and others in the community, including members of the clergy, non-African-Americans and business and civic leaders to employ nonviolent means to protest injustices ─ most famously through drugstore and department store sit-ins ─ that effectively ended longtime policies that discriminated against Blacks.
Mrs. Luper exhibited a unique leadership style. She led by example. Jailed 26 times, she compared her commitment to that of another equal rights movement: American women fighting for and finally achieving the right to vote. She stated, "Just as in the women's suffrage movement, some of us had to go to jail. We knew we couldn't just sit back, point at someone else, and them they had to go."
4. Anne Wight Phillips (1918-2009)
Dr. Anne Wight Phillips was a pioneering surgeon in the 1940s, breaking barriers for women in the medical field. She specialized in the treatment of burn victims and became the nation's leading voice on the dangers of smoke inhalation, educating millions of children to, "get on the floor and stay below the smoke!"
She was born in 1917 and at age 5 announced her intention to become a doctor. Upon graduating from Bryn Mawr College in 1939, she applied to Harvard Medical School, but was denied because she was a woman. She went on to graduate from University of Penn, one of the few schools that accepted women and then was appointed to the faculty of Harvard Medical School and the Staff of Mass General Hospital.
In doing so, she became the first woman surgeon on the faculty and the first woman to perform major surgical procedures at the facility. She founded and directed the National Smoke, Fire and Burn Institute for 30 years, and developed "smoke drills" which were taught to millions of school children.
5. Hattie Hooker Wilkins (1875-1949)
Hattie Hooker Wilkins was an Alabama suffragist from Selma, who had helped form the Selma Equal Suffrage Association. In 1920, she helped convert the Suffrage organization into the League of Women Voters. In 1922, Wilkins became the first women elected to the Alabama State Legislature.
Wilkins had campaigned for women's suffrage. Retiring from the State House of Representatives after only one term, Wilkins was well respected for her work on education and healthcare reform during her tenure.
Portrait belongs to the collection of the Alabama Department of Archives and History.
6. Elisabeth Freeman (Mumbet) (1744-1829)
Elizabeth Freeman, also known as Bet, Mum Bett, or MumBet, was the first enslaved African American to file and win a freedom suit in Massachusetts.
The Massachusetts Supreme Judicial Court ruling, in Freeman's favor, found slavery to be inconsistent with the 1780 Massachusetts State Constitution.
7. Camilla Williams (1919-2012)
Camilla Williams was born October 18, 1920 in Danville, Virginia. She began crafting her singing at Calvary Baptist Church. Calvary was well known for having wonderful religious and musical programs for young people. She began piano lessons and soon was accompanying the choir. After she sang a solo at the church when she was 12 years old, the minister, Rev Goode said to the congregation, "Today, we have heard a voice that will be heard around the world."
On May 15, 1946 she made her New York City Opera debut as Cio-Cio-San in "Madame Butterfly." She became the first black female opera singer to sign a contract with a major American opera company. In 1959 she was the first African American to receive the Key of the City of Danville, Virginia. In 1963 she sang at the Lincoln Memorial during the March on Washington where Martin Luther King gave his "I Have a Dream" speech.
8. Nellie Tayloe Ross (1876-1977)
Ross was born in St. Joseph, Missouri in 1876. In Kansas she graduated from high school, teacher-training and taught kindergarten. In 1902, she married William B. Ross and moved to Wyoming where he became Governor in 1923. In 1925, by special election, she became the Governor of Wyoming after her husband's sudden death — the first female governor in the United States. She pushed progressive issues including requiring municipal/county budgets, bank regulation, safety standards for miners and women and regulation of child labor.
Her staunch support of prohibition lost her the re-election in 1926. In 1933, Ross became the first female Director of the U.S. Mint, serving for 20 years. Ross managed innovations in coin manufacture, construction of new buildings and increased demands for currency.
In retirement she published numerous articles, maintained a full schedule of speaking engagements and remained active in the Democratic party. She died in Washington, D.C. in 1977 at the age of 101.
9. Emma Big Bear Holt (1869-1968)
Emma Big Bear Holt (Wa' ka' ja' ze Winga), a Ho-Chunk born in 1869 near Tomah, Wisconsin of the Bear tribal family, was the daughter of Chief Big Bear and Mary Blue Wing, wife of Henry Holt (Floating in Air) and mother of Bertha Emiline. Big Bear, who walked in silence, kindness and humbleness, was a direct descendant of Ho-Chunk Chief Waukon Decorah, and instilled in her bloodline was the fortitude to be honest, strong in beliefs and to march ahead, never complaining of the hardships she encountered and endured.
Outliving her husband and daughter, Big Bear made a living by selling her black ash baskets, beaded jewelry and ginseng, and by accepting food and assistance offered by the caring local people of McGregor and Marquette, Iowa.
She didn't wander far from the graves of her ancestors and lived out her days until 1968 as the last in the tradition of the ancestors who inhabited the prehistoric site near the Effigy Mounds sacred space along the Mississippi River in northeast Iowa.
10. Dr. Katie John (1915-2013)
Dr. Katie John was a beloved Ahtna Athabascan Elder and champion of Alaska Native rights. She was raised in Batzulnetas (roasted salmon place), a historic village and fish camp within what is now Wrangell-St. Elias National Park. To protect the right to fish where her family had always fished, she spearheaded the most significant litigation over subsistence rights in Alaska history.
Subsistence to her was about community, balancing conservation, respecting cycles of life and sharing. The matriarch was passionate about passing down a way of life that is intimately connected to the land to future generations, including her own 20 children.
Katie passed away before she could witness the final resolution of her nearly 30-year peaceful struggle, which made it all the way to the U.S. Supreme Court, but all Alaska Natives benefit from her victory. The State of Alaska officially declared May 31 as a day to forever honor her legacy and recognize the accomplishments of her work.
11. Izetta Jewel Brown (1883-1978)
Izetta Jewel Brown began her career as President Woodrow Wilson's favorite actress, but moved into politics. As early as 1913, she was active in women's rights, and subsequently became a leader of the National Women's Party, which sought equal rights and equal opportunities for women.
In 1914, she was married to William G. Brown Jr., a Congressman from West Virginia, who died two years later, leaving her with their infant daughter and a $3.5 million fortune. After his death, Jewell took over management of their Preston County farm and established a modern dairy operation.
Active in farm organizations, she attended the first farm women's camp at Jackson's Mill and later served on a committee to improve wool production in the state. She also became a noted breeder of purebred milk cows in West Virginia. In 1922, Jewell became the first woman south of the Mason-Dixon Line to run for the U.S. Senate.
12. Katharine Wright (1874-1929)
Katharine Wright served as director of the Young Woman's League of Dayton, supported efforts to gain women the right to vote, and remained active in Oberlin College affairs after her graduation in 1893, leading its alumni group and gaining election to its board of trustees.
She married a college friend, Kansas City newspaper owner and editor Henry J. Haskell, at Oberlin on November 20, 1926. Katharine taught Latin and English at Dayton's Steele High School, but left in 1908 to assist her brothers with their airplane invention and company.
She traveled with her brothers, Wilbur and Orville, in France for a promotional tour and actively assisted her brothers' careers, serving as a confidant and sounding board.
13. Peregrina Trujillo (1835-1903)
Peregrina Trujillo stood up for La Placita de Los Trujillos in 1890's California. The recently established city of Riverside told Peregrina that the Santa Ana River water the two communities shared now belonged solely to Riverside, and that to continue use of water they had been using for almost 50 years, La Placita would have to pay $2003 in gold coin.
La Placita was a humble community comprised of genizaro pioneers from New Mexico who established the community in 1843 when Alta California and most of the Southwest was still part of Mexico. Peregrina personally asked every resident of La Placita to donate what little they could.
She was able to collect the needed sum, pay the Riverside Land and Irrigating Company $2003 and form the Trujillo Water Company thus guaranteeing La Placita the water it needed to survive as a community. The Trujillo Water continues to this day as a subset of Riverside Public Utilities.
14. Olivia Langdon Clemens (1845-1904)
Olivia Langdon Clemens, much-upstaged by her spouse, Mark Twain, was a brilliant and educated woman. She edited her husband's work, deepening it beyond mere funny stuff, as he explicitly acknowledged. She held the title to their elegant home in Hartford, Connecticut, and managed its business affairs. Her civic activities included co-founding the Hartford Art School, now an important part of the University of Hartford.
She organized receptions for such forward-looking groups as the Chinese Educational Mission and the Connecticut Indian Association.
In a letter to her mother, she burst out in her own vivid prose: "In this day women must be everything. [T]hey must keep up with all the current literature, they must know all about art, they must help in one or two benevolent societies — they must be perfect mothers — they must be perfect housekeepers and graceful gracious hostesses… above all they must make their houses 'charming' and so on without end."
15. Lilly Pulitzer (1931-2013)
American socialite and fashion designer Lilly Pulitzer Rousseau was born to an heiress of the Standard Oil fortune. Lilly married millionaire Herbert Pulitzer Jr. and they settled in Palm Beach, Florida. They owned several Florida citrus orange groves and, with produce from the groves, she opened a fruit juice stand on Via Mizner, just off Worth Avenue in Palm Beach.
While working at the stand, Pulitzer found that squeezing juice made a mess of her clothes. Seeking to camouflage the juice stains, she designed a sleeveless shift dress made with bright, colorful, floral patterns. She discovered that customers loved her dress, so she produced more to sell at her juice stand.
In time, she was selling more dresses than juice, and decided to focus on designing and selling what had become known as her "Lillys". In 1959, Pulitzer became president of her own company, Lilly Pulitzer, Inc. and as the brand was popular with high society, such as Jackie Kennedy, she was called the "Queen of Prep".
16. Goldie Walker Hayes (1897-1956)
Goldie G. Walker Hayes, was born on October 1, 1897 and grew up in Overton Village, Dawson County, Nebraska. Goldie graduated from Kearney State Normal in Kearney County, Nebraska and Black hills Teachers College (Spearfish Norma) at Spearfish, South Dakota.
She taught at Audacious, Cherry County, Nebraska Teaching school in District 164. In October of 1947, She was elected as the Cherry Co. Rural Teachers first Black delegate to the General Assembly. Goldie taught all over Cherry County and by September 1955, she was the principal of her school in Norris, South Dakota.
17. Marcet Haldeman-Julius (1887-1941)
Marcet Haldeman-Julius (Anna Marcet Haldeman) was an American feminist, actress, playwright, civil rights advocate, editor, author and bank president. She was born in Girard, Kansas, niece of social activist Jane Addams, with whom Marcet maintained a close relation until the end of the Addams's life.
In 1916, she married activist and publisher Emanuel Julius, and both partners adopted the surname Haldeman-Julius. They wrote both separately and together, their most well-known collaboration being the 1921 novel "Dust."
Together with her husband, Emanuel Haldeman, Julius published some of the first paperback books. Little Blue Books were a series of small staple-bound books published from 1919 through 1978 by the Haldeman-Julius Publishing Company of Girard, Kansas. They were extremely popular and achieved a total 500 million booklets sold over the series' lifetime.
Within the first decade of production the Little Blue Books had grown into a global phenomenon.
18. Electa Quinney (1798-1885)
Electa "Wuhwehweeheemeew" Quinney was Wisconsin's first public schoolteacher. Quinney was a member of the Stockbridge-Munsee Band of Mohican Indians. She grew up in New York with a passion for education, attending some of the best boarding schools in the area.
She moved to the Kaukauna area of Wisconsin during the mass removal and migration of native peoples from New York in 1827. A year after arriving, Quinney opened a school — the first one in Wisconsin that did not charge an enrollment fee. She taught both Native and white children, many who could not have attended school if there had been a fee, and had forty to fifty children in her class at a time. S
he moved to Missouri for a time because of her husband's work, but after his death, she moved back to Stockbridge, Wisconsin, and lived there until her death in 1885.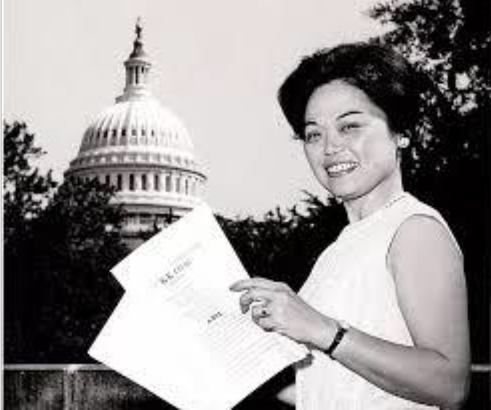 19. Patsy Matsu Takemoto Mink (1927-2002)
Patsy Matsu Takemoto Mink was the first woman of color elected to the U.S. House of Representatives and the first Asian-American woman to serve in Congress. Mink was an American lawyer and politician from the U.S. state of Hawaii. Mink was a third generation Japanese American and member of the Democratic Party.
She also was the Assistant Secretary of State for Oceans and International Environmental and Scientific Affairs. Mink was a distinguished, dedicated and innovative legislator who served as a member of the territorial House of Representative of Hawaii, State Senator of Hawaii and for over two decades as the representative of Hawaii's Second Congressional District.
For over four decades, Mink championed the rights of immigrants, minorities, women and children, and worked to eradicate the kind of discrimination she had faced in her life.
20. Mari Sandoz (1896-1966)
Isolated by vast distances and the stern demands of the land, the people of the American frontier knew first hand the promise and the hardship of America's last "free" land in the Nebraska Sandhills that was settled in the early years of the twentieth century.
Today, the feats, the passions and the distinctive speech of the Western Nebraska homesteaders still come alive in the writings of Mari Sandoz, daughter of Swiss immigrants Mary and Jules Sandoz.
Sandoz was born on Mirage Flats, south of Hay Springs, Nebraska on May 11, 1896. Mari Sandoz wrote more than 20 books and dozens of short stories and she left a Great Plains legacy of social novels, sympathetic Indian biographies and histories enlivened by dramatic episodes that chronicle the growth of the West.
21. Dr. Dawn Bohulano Mabalon (1972-2018)
Dr. Dawn Bohulano Mabalon was a passionate activist who dedicated her life to chronicling Filipina/o-American history in California and the US. Born and raised in Stockton, California, Mabalon was a tireless advocate for saving the Little Manila neighborhood home to the largest Filipina/o population in the U.S.
She co-founded the Little Manila Foundation (Little Manila Rising) which advocates for the historic preservation of the Little Manila Historic Site and provides education and leadership to revitalize the Filipina/o American community. She was an associate professor of history at San Francisco State University and wrote "Little Manila Is in the Heart: The Making of the Filipina/o American Community in Stockton, California (2013)" and co-authored with Gayle Romasanta "Journey for Justice: The Life of Larry Itliong (2018)."
She served on numerous boards including as Filipino American National Historical Society (FANHS) National Scholar and Trustee and APIAHiP.
22. Molly Brown (1967-1932)
A century ago Margaret "Molly" Brown worked closely with prominent women's rights activists, including Alva Vanderbilt Belmont, Alice Paul and fellow Coloradoan Helen Ring Robinson, to extend women's suffrage, already granted in western states, to the rest of the nation.
Most known for her harrowing Titanic experience, Brown championed for women's rights, labor reform and was prominent in several charitable projects in Colorado. In 1914 alone, she responded to the deadly Ludlow miner's strike, worked on the Conference of Great Women with Belmont, ran for US Senate and lastly, departed for France to set up medical relief stations at the onset of WWI.
Owned and operated by Historic Denver, her 1889 Capitol Hill neighborhood home stands as a museum dedicated to the inspiring story of a woman dedicated to improving the world around her through an "equality for all" personal motto.
23. Justina L. Ford (1871-1952)
Justina L. Ford (known throughout Colorado as the baby doctor) became Colorado's first female/African American doctor in 1953; making history. She lived in the Five Points neighborhood in Denver, Colorado and practiced for over 50 years, mostly delivering babies and giving health care to adolescent children.
She did almost all medical visits in homes because African Americans weren't allowed in hospitals or doctors offices back than. Now today in the new millennium you will often hear stories from the older generation where and how she delivered them, siblings, relatives or even friends. She is part of the historic Five Points neighborhood museum.
24. Jessie Daniel Ames (1883-1972)
Before 1900, few established universities allowed women to earn degrees. Jessie Daniel Ames graduated in 1902 with a perseverance that defined her life. Upon her husband's death in 1916, Ames moved home to Georgetown, Texas where she organized the Georgetown Equal Suffrage League and worked with the Texas League of Women Voters.
In 1929, she became the Director of Commission on Interracial Cooperation's Women's Committee in Atlanta. The next year she founded the Association of Southern Women for the Prevention of Lynching, which aimed to "cancel the claim of Southern white men that lynching was necessary for the protection of white women."
She strongly believed only education could prevent lynchings and thought national anti-lynching legislation would increase rather than prevent the crime. This belief led to the end of ASWPL in 1942, although she continued to work on racial equality issues for the remainder of her life until her death in Georgetown in 1972.
25. Anna May Wong (1905 – 1961)
Anna May Wong was an American actress, considered to be the first Chinese American Hollywood movie star, as well as the first Chinese American actress to gain international recognition. Her varied career spanned silent film, sound film, television, stage and radio.
Wong was born Wong Liu, a 3rd generation Chinese American, on January 3, 1905, on Flower Street in Los Angeles, one block north of Chinatown, in an integrated community of Chinese, Irish, German and Japanese residents. In addition to her roles in silent films, television, and stage, Wong landed a role in one of the first movies made in Technicolor.
As a child, she and her siblings attended California Street public elementary school in Los Angeles. However, Wong and her older sister were teased and bullied because of their race. Wong's parents later moved them to the Chinese Mission School in Chinatown where they were welcomed.
26. Flora Molton (1908-1990)
Flora Molton sang what she called "spiritual and truth music," a combination of traditional religious songs and her own compositions. Born here in Louisa County, the daughter of the Reverend and Mrs. William Rollins, she began singing in church.
At local parties she heard slide guitar played with a knife, a style she adopted to accompany herself. In 1937, she moved to Washington, D.C., to make her living playing music on the street, and was known and loved by the generations who encountered her there.
She also performed at festivals and clubs, recorded three albums and was featured in two documentary films.
27. Espiritiu Chijulla Leonis (1836-1906)
Espiritu Chijulla was the Chumash/Tongva common law wife of one of the most fascinating figures in 19th century Los Angeles, a litigious, wealthy French Basque rancho owner and land grabber named Miguel Leonis.
Espiritu was equally remarkable. Their 30-year union stood against Basque tradition as she was a Spanish-speaking Native American woman, essentially a non-citizen with no legal rights. When Leonis died in 1889, the bulk of his estate was left to relatives in France. Espiritu was designated as Leonis' "faithful housekeeper" and awarded a small sum to be distributed over time and guaranteed only if she agreed not to challenge the will.
Espiritu took the highly unusual step of contesting the estate. She sued to remain in the adobe home they shared, to be legally recognized as Leonis' wife, and for a wife's share of the assets. After a protracted 16-year battle, she won her case in 1905. Her courage, fortitude and legal victory were groundbreaking feats for the time.
28. Mary Holloway Wilhite (1831-1892)
Born on a farm in Montgomery County, Indiana, Mary Holloway took in sewing and taught school for four years to save the money for her tuition to medical school. Mary also worked for women's rights. In 1850, she sold subscriptions for The Women's Advocate, an early suffrage newspaper.
Holloway graduated from the Woman's Medical College of Pennsylvania, becoming one of the first women in Indiana to earn a medical degree with her thesis "Constituents of Organic Bodies," graduating in June 1856. She completed, and set up her medical practice in Crawfordsville.
In 1860, she married and had seven children, three of whom died in infancy. She chaired the Woman's Suffrage Association of Montgomery County, was vice president of the Indiana Equal Suffrage Association, wrote regularly on suffrage issues for the local newspapers, hosted Susan B. Anthony and Elizabeth Cady Stanton at her home and established the Montgomery County Orphan's Home.
29. Mary Bernard Sheridan (1860 – 1924)
Sheridan is considered the country's first formally trained nurse anesthetist, according to the American Association of Nurse Anesthetists. The Sister of St. Joseph worked at Saint Vincent Hospital from 1877 until 1886, and studied the new medical field of anesthesia. Women would lead in the field of anesthesia working with only the surgeon as a means to deliver anesthesia.
Women would be pioneers in anesthesia for decades in the United States. These first anesthesia providers were almost exclusively women. Male surgical residents were often conscripted to give anesthesia however it was discovered their attention was frequently on the surgery and not the anesthetic.
Nuns and female nurses were deemed superior and quickly became the anesthesia provider of choice. In 1927 the first residency program in Wisconsin began training medical doctors as physician anesthesiologists. Women had dominated the field of anesthesia for over 50 years prior to that point.
30. Marvel Crosson (1900-1929)
When Marvel Crosson, a local Sterling, Colorado girl, and her family moved to California, she and her brother Joe got "hooked" on the newest invention – the airplane. She learned to fly and became a National hero when she set several altitude records for women.
"People seem to think that I am some sort of a queer animal when they are told that I have devoted my life to flying. Women, particularly, look upon me as something strange — and I do not see it at all. Nice women say to me, 'Why don't you stop flying? Why don't you do like the rest of us?' Then I have to give them my reason and somehow or other they seldom seem properly impressed," she said.
Marvel competed in air races and even airlifted watermelons into the Alaskan wilderness. In August, 1929 her plane crashed while she was competing in a cross country Air Derby. Sterling's Crosson Field is named for Marvel Crosson.
31. Dr. Susan Anderson (1870-1960)
Dr. Susan Anderson, 'Doc Susie' was a physician and one of the first women to practice medicine in Colorado. In 1907, Doc Susie contracted tuberculosis. She was advised to relocate to the mountains for the dry mountain air. She moved to Fraser, Colorado.

For almost 50 years, she was the only doctor in Grand County and often snowshoed miles to make house calls. Patients would often pay her in goods and services. One example is the log building that became Doc Susie's home. A rancher gave it to Doc Susie as payment. Several of the townsfolk helped her move the log building to its new location.
Doc Susie was the subject of a Pic article in the 1950s that garnered national attention. Ethel Barrymore even offered to make a movie about Doc Susie, however, Doc Susie refused. Doc Susie passed in 1960 in Denver. Her log cabin still stands in Fraser. It is used as a private residence and remains a testament to this brave woman's dedication to the citizens of a small mountain community.
32. Edmonia Lewis (1844-1907)
Edmonia Lewis was an African and Indigenous sculptor in the 19th century. She lived in Albany for a time and attended Oberlin college, but was not allowed to graduate due to false accusations against her.
She went to Boston in 1863 to study art and had a studio on Tremont Street where she created busts of abolitionists like William Lloyd Garrison and Charles Sumner. She was also a part of the abolitionist movement.
In 1865 she had earned enough money to move to Rome where she continued her sculpting career and created works like "Forever Free", a sculpture showing the end of slavery. This is one of the only well known pieces of a Black subject by a Black sculptor from that time period.
33. Harriette J. Cooke (1829-1914)
Cornell College made history in 1871 with the hire of Harriette J. Cooke as professor of German and History. Harriette was the first woman in the United States to be a full professor and earn pay equal to her male colleagues. Harriette started her three-decade employment at Cornell as a preceptress in November of 1857.
She taught art, mental science, mathematics, surveying, Latin and English, and she developed a reputation for both having high expectations of her students and being sympathetic to their needs. This combination earned her a promotion to Dean of Women in 1866.
By 1871, Harriette was awarded full professorship. That same year, she also founded the Cornell Association for the Higher Education of Women. Harriette eventually dropped German from her teaching schedule and added Science of Government. She remained a professor at Cornell until her resignation in 1890.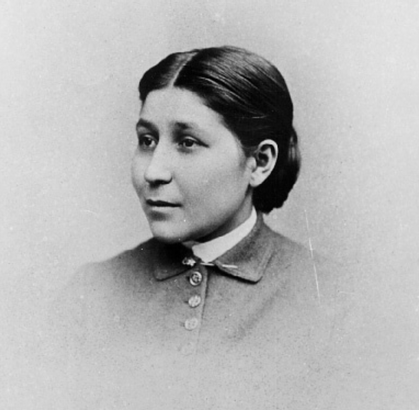 34. Susan LeFlesche Picotte (1865-1915)
Born into the Omaha Tribe in Nebraska Territory, Susan's father urged his children to be educated in white man's schools. Susan graduated from Women's Medical College of Pennsylvania, valdictorian of her class in 1869 and the first Native American to earn a medical degree.
She worked among her native people, doctoring, educating and leading social reform. She led temperance campaigns on the reservation, helped advance sanitation practices and often fought financial and legal issues for her tribal people. Before her death in 1915, she had raised money for the first 'modern' hospital on the Omaha and Winnebago reservations.
The building is now a small museum in Walthill, Nebraska. (Smithsonian Magazine, March 2017) Joe Starita has written a biography of Susan LeFlesche Picotte's life, published in 2016: "A Warrior of the People".
35. Carrie Williams (1835-1915)
Beginning in the 1890's, Caroline "Carrie" M. Edwards (later known as Carrie Williams after marrying her husband Abraham Williams) was a schoolteacher at the Coketon Colored School, found at the head of the Blackwater Canyon in West Virginia.
She taught the children of African American coal and coke workers in the area. In 1898, the Tucker County School Board reduced the school term for black students to five months to save money, while keeping the full eight month term for white students.
Williams and her lawyer J.R. Clifford (1848-1933), West Virginia's first black attorney, won equal treatment in West Virginia's Supreme Court for black students and equal pay for black teachers all across the State of West Virginia.
36. Jeannette Rankin (1880-1973)
Jeannette Rankin, prominent suffrage lobbyist helped secure the vote for Montana women in 1914. The first woman elected to US Congress in 1916, before women nationwide had the right to vote. Despite harsh criticism she voted against entry into WWI, asserting, "The first time the first woman had a chance to say no against war she should say it."
In 1941 she bravely stood alone in Congress voting against entry into WWII. Her stand against war as a viable resolution to international conflicts provoked questions on the basic assumptions about peace, war and conflict. Rankin's staunch opposition to war made her a spokesperson for veteran's rights, introducing the first GI Bill to Congress.
Her long career distinguished by her deep commitment to our country's women, poor and children. She put forth an alternate vision for this country, championing peace and justice. She worked tirelessly opposing war and oppression, attending rallies and giving speeches into her 90s.
37. Bertha Lee Polk Lyle (1913-1975)
Elder Bertha Polk Lyle's journey began March 25, 1913, where her parents, former slave Allen Polk and Emma Early were tenant farmers in rural Lawrence County, Alabama. Confessing Christ in 1928 at Flower Hill Primitive Baptist Church, she married Oliver Lyle, Jr., December 1933, and a year later, their only daughter, Myrtle was born.
At Decatur, Alabama, Bertha joined St. Paul Spiritual Church. She preached her first sermon at Flower Hill, on January 23, 1944.
"Many of you come to hear what I'm going to say, but you don't have nothing to do with it, it's between me and my God," she proclaimed.
An ordained minister, Elder Bertha Lyle received her Pastor Certificate, May 19, 1953, and became pastor of St. Paul Spiritual Church on Newcomb Street in Decatur. At a time when women preachers were not only forbidden, but unthinkable, she was the first woman of color, (possibly the first female) of any denomination to preach and pastor a church in North Alabama.
38. Frances Kellor (1873-1952)
Frances Kellor was born in Columbus, Ohio. When her father abandoned the family, her mother moved them to Coldwater, Michigan where she became a laundress in very reduced circumstances.
Frances quit school to support her family, working at the local newspaper and eventually achieved the status of an investigative reporter at the paper. Her remarkable drive to succeed by seeking truth was noticed by Mary Eddy, Coldwater librarian, and her sister Frances.
The sisters both mentored Frances and supported her financially, so that she was able to earn her law degree at Cornell University in 1897 and then pursue the study of sociology at the University of Chicago. Frances became a scholar, an author, and a progressive activist over the next 30 plus years in the areas of rights and education for women, minorities, immigrants and prisoners.
Frances Kellor is credited as the only female among the founders, and inaugural First Vice President of the American Arbitration Association.
39. May Patterson Goodrum (1891–1976)
May Patterson Goodrum Abreu received the first Woman of the Year award in 1943 for her work with the Red Cross. Her efforts had resulted in 90,442 registered blood donors, 30,346 through her initiative of the Mobile unit and a total contribution of over 150,000 pints of blood.
Her 1930 English Regency style home located on West Paces Ferry Road in Atlanta, Georgia and designed by Philip Shutze with interiors by Edith Hills can be vistied by appointment.
40. Mary Clark Thompson (1835-1923)
Mary Clark Thompson created the Victorian estate that is now Sonnenberg Gardens in Canandaigua, New York. Initially started with her banker husband Frederick Ferris Thompson, she continued expanding it after his death in 1899.
Many of the gardens that thousands of visitors annually enjoy were installed by Mary, including the first privately owned Japanese garden in North America. Besides her interests in gardens, Mary's philanthropic gifts were far-reaching and lasting. She is one of the founders of the Metropolitan Museum of Art and supported Williams College, Vassar College, Teacher's College (now Columbia University) and the Bronx Zoo.
She created The Mary Clark Thompson Medal award at the National Academy of Sciences to honor achievements in geology and paleontology. In 1920 she was awarded the Cornplanter Medal for her support of preserving Native American history and she also supported a wide range of community and social needs in her Canandaigua home including building a hospital.
41. Lucy Addison (1861-1937)
Lucy Addison was a teacher and elementary school principal in Roanoke who was largely responsible for bringing high school–level education to the city's African Americans.
Born enslaved in Fauquier County, she earned a teaching diploma in Philadelphia. Addison taught briefly in Loudoun County before moving to Roanoke in 1887. She served briefly as an interim principal at the city's First Ward Colored School before resuming her regular teaching duties.
In 1918 she became principal of the Harrison School. Although the school offered classes only up to grade eight, Addison campaigned for a secondary-school curriculum, steadily adding advanced classes. The State Board of Education accredited Harrison as a high school in 1924. Addison retired from the position after the 1926–1927 school year, and the city named the school after her in 1928.

She never married and died in Washington, DC in 1937.
42. Elizabeth Lord (1887-1976)
Elizabeth Lord, together with Edith Schryver, her lifelong personal and business partner, founded and operated the first female-owned landscape architecture firm in the Pacific Northwest.
Together they created over 200 public and private gardens from 1929 to 1969. In addition to being a landscape architect, Ms. Lord was also a notable educator, writer, businesswoman, artist and civic leader.
43. Jane Grant (1892-1972)
Jane Grant, born Jeanette Cole Grant in Joplin, Missouri, was a New York City journalist who co-founded The New Yorker with her first husband, Harold Ross. In 1921, Grant joined the Lucy Stone League, which was dedicated, in the manner of Lucy Stone, to helping women keep their maiden names after marriage.
In 1939, she married William B. Harris, the editor of Fortune magazine. In 1976, Harris donated Jane Grant's papers to the university. Upon his death in 1981, he left a $3.5 million bequest in his wife's name to establish the Center for the Study of Women in Society.
44. Emily Newell Blair (1877-1951)
Emily Jane Newell Blair was born in Joplin, Jasper County, Missouri on January 9, 1877 and died on August 3, 1951.
She was an American writer, suffragist, feminist, national Democratic Party political leader and a founder of the League of Women Voters.
45. Geneva Haugabrooks (1888-1977)
Geneva Haugabrooks, with $300, founded Haugabrooks Funeral Home in 1929 in Atlanta, Georgia. She operated the funeral home on Auburn Avenue, home to Atlanta's thriving black commercial district.
She is regarded as an early pioneer of Atlanta's black businesses and was one of the only female entrepreneurs on Auburn Avenue. Today the space carries her name and legacy by serving as a community gathering space and providing affordable commercial space for entrepreneurs of color.
It also features an exhibition space that highlights artists that embody Mrs. Haugabrooks' spirit of resilience and commitment to community building.
46. Sumi Harada (1909-2000)
Sumi Harada was the youngest daughter of Jukichi and Ken Harada. Unable to purchase property due to the 1913 California Alien Land Law, Japanese immigrants Jukichi and Ken Harada purchased the house at 3356 Lemon Street in 1915 under the names of their American-born children.
A court battle ensued and in a landmark decision, Judge Hugh Craig of the Riverside Superior Court ruled in favor of Mr. Harada, et al., confirming the 14th Amendment rights of the children, and allowing the Harada family to keep their home. Decades later, like other Japanese American families, the Haradas were forced to abandon their home with the implementation of President Franklin D. Roosevelt's Executive Order 9066, the mandatory incarceration of Japanese and Japanese Americans.
After the war, the Haradas' youngest daughter, Sumi, was able to return home. Upon her return, Sumi opened the house to displaced Japanese Americans, helping them in their transition back from incarceration.
47. Lilly Fong (1925-2002)
Born in Superior, Arizona in 1925, Lilly Hing was the oldest of 10 children and married Wing Fong of Las Vegas, NV in 1950. She was the first Asian public school teacher in Clark County, President of the Association of University Women and the first Chinese American regent of a public university (UNLV) for 10 years (1975-1985).
UNLV's Geoscience Building is named in her honor. An elementary school and the UNLV Computer Center are named in honor of her and her husband. She has won numerous community awards, served on commissions such as the Commission on the Status of Women, and worked for the passage of the Equal Rights Amendment.
48. Helen Stewart (1854-1926)
Helen Stewart was an unwilling settler in Las Vegas in 1882, arriving with her husband, three children and another on the way. Her husband Archibald recently foreclosed on ranch property and he came to take possession.
After his murder in 1884, Helen was left alone with four children and another one on the way. She and her father Hiram Wiser bought up more land until they were the largest landowners in Clark County.
Helen, a woman of vision sold 1834 acres in 1902 to Senator William Clark of the San Pedro, Los Angeles and Salt Lake Railroad. In 1905 there was a land sale and Las Vegas developed as a town.
The Las Vegas Mormon Fort gave birth to this new town of Las Vegas, Nevada on May 15, 1905. Thus she was known as the "founding mother of Las Vegas."
49. Dr. Nettie Craig Asberry (1865-1968)
Dr. Nettie Craig Asberry was a pioneer in African-American civil rights leadership in the Northwest. Born in Kansas in 1865, Asberry moved to the Northwest in 1890. Asberry was one of the founding members of Tacoma's NAACP chapter, the first to be established west of the Rockies.
Archives document her tireless campaigns for justice, including her efforts to protest the showing of Birth of a Nation in Tacoma and segregation at Fort Lewis. Asberry is also associated with the growth of the African American women's club movement in the Northwest. She established the Tacoma City Association of Colored Women's Clubs before touring the state to encourage other communities to do the same, eventually helping to establish a statewide federation.
A longtime resident of Tacoma's (WA) Hilltop neighborhood, Asberry taught music — a subject in which she held a PhD — to generations of students. In fact, it is believed that she was the first African-American woman ever to receive a PhD.
50. Dora B. Davis Antwine (?-1989)
Dora. B. Davis Antwine of Bunkie, Louisiana, founder and owner of Progressive Funeral Homes of Central Louisiana, Inc., was the first Black registered voter in Avoyelles Parish since Reconstruction.
She was also the first black female notary public in Louisiana.
51. Katherine Glass Greene (1865-1948)
Katherine Rebecca "Kate" Glass Greene founded and operated the Fort Loudoun Seminary in Winchester, Virginia for two decades. The goal of this school was not to produce housewives, but to "cultivate young women who would take their education into the wider world."
An accomplished scholar and artist, Kate served as president of the school for the twenty years of its existence (1905-1925) attracting students from the surrounding area, around the country and even students from around the world. Many of the Seminary's students earned college degrees and became educators themselves.
The Fort Loudoun Seminary building is on N. Loudoun St. in Winchester, Virginia and now operates as private apartments. The Glen Burnie House, Kate's family home, is part of the Museum of the Shenandoah Valley campus and is open to the public.
Image: Portrait of Katherine Rebecca Glass Greene by Edward Caledon Bruce, Winchester, Virginia. Collection of the MSV, gift of Mollie Glass Pamplin.
52. Leona Tate (1954 – present)
Leona Tate, one of the McDonogh 3, innocently entered in to the Civil Rights Movement at the tender age of six.
On November 14, 1960, nearly six years after Brown vs Board of Education ruled segregated schools unconstitutional, Leona Tate, Gail Etienne and Tessie Prevost, escorted by federal marshals, bravely attended their first day at McDonogh #19 Elementary school, a New Orleans public school that was opened to white students only.
53. Coralie Franklin (1861-1942)
Born into slavery in 1861, Coralie Franklin Cook was an orator, professor and suffragist. A direct descendant of Elizabeth Hemmings, she is also the first known descendant of those enslaved at Monticello to have graduated college.

After graduating from Storer College, Cook became a faculty member at Howard University, where she taught elocution. She established herself as a gifted orator in Washington, D.C., and was the only African American woman invited to speak at Susan B. Anthony's 80th birthday celebration in 1900. Cook soon established herself as an activist and suffragist by becoming a leader of the National Association of Colored Women's Clubs (NACWC) and a member of the National American Woman's Suffrage Association (NAWSA).
Having established herself as an educated, middle-class woman, Cook became a central figure of the suffragist movement, and used her voice to emphasize the importance of dismantling discrimination based on both race and sex.
54. Elvira Ellen Roberts Bleakman (1842-1924)
Elvira Ellen Roberts Bleakman was born in Edinburgh Scotland on December 9, 1842. She was educated in England. She was married to George Bleakman in 1870 and shortly after she and her husband emigrated to America, they arrived in Hardman, Morrow County, Oregon in 1882.
She had taught school in England, Nebraska and Hardman for 25 years prior to being appointed postmistress at Hardman in 1890, and she continued this position for 35 years. It is said that in the point of years of service, Mrs Bleakman held the record of being second in the United States, and during all these many years she had the commendation of the post office department for never having made any mistakes in her work.
She was one of the landmarks in Hardman. She died a noble, Godly woman in 1924 at the age of 81 at which time her son became the Postmaster in Hardman.
55. Eliza Bryant (1827-1907)
Eliza Bryant was an American humanitarian. With a group of other women, she established the Cleveland Home for Aged Colored people in 1896 which has become the longest continuing home for aged colored people.
In 1960, its name was changed to Eliza Bryant Home for the Aged. Later the name was changed to Eliza Bryant Village.
56. Emily Greene Balch (1867-1961)
Emily Greene Balch was a professor of economics, an ardent pacifist and a Nobel Peace Prize winner. She was born in Jamaica Plain in 1867 at her family's home on Prince Street. She graduated in the first class at Bryn Mawr College in 1889 and received the Nobel Peace Prize in 1946 for her work with the Women's International League for Peace and Freedom (WILPF).
After graduation from Bryn Mawr, Emily Greene Balch helped found the first settlement house in Boston, Dennison House. Next, she taught at Wellesley College for 20 years, where she was a professor of economics with a progressive perspective. Balch focused her work on immigration issues.
The outbreak of World War I saw Emily getting heavily involved in international women's and pacifist organizations. Emily spent her life working for peace. She was only the second American woman to win the Nobel Peace Prize. She died in 1961 at the age of 94 and is buried at Forest Hills Cemetery.
57. Chien-Shiung Wu (1912-1997)
Chien-Shiung Wu was a Chinese-American experimental physicist who made significant contributions in the field of nuclear physics. Chinese-American nuclear physicist Chien-Shiung Wu, also known as "the First Lady of Physics," contributed to the Manhattan Project and made history with an experiment that disproved the hypothetical law of conservation of parity.
Wu worked on the Manhattan Project, where she helped develop the process for separating uranium into uranium-235 and uranium-238 isotopes by gaseous diffusion. After being promoted to Associate (1952) and then to Full Professor (1958) and becoming the first woman to hold a tenured faculty position in the physics department at Columbia, she was appointed the first Michael I. Pupin Professor of Physics in 1973.
She was a huge advocate for promoting girls in STEM (Science, Technology, Engineering, and Mathematics) and lectured widely to support this cause becoming a role model for young women scientists everywhere.
58. Kalpana Chawla (1961-2003)
Kalpana Chawla was an American astronaut, engineer and the first woman of Indian descent to go to space. Chawla received a bachelor of science degree in aeronautical engineering from Punjab Engineering College in India, a master of science degree in aerospace engineering from the University of Texas and a Ph.D. in aerospace engineering from the University of Colorado.
She first flew on Space Shuttle Columbia in 1997 as a mission specialist and primary robotic arm operator. The Indian-born Kalpana Chawla was one of the seven astronauts killed in 2003 when Space Shuttle Columbia broke up upon reentry over Texas.
59. Clarina Howard Nichols (1810-1885)
Born in West Townsend, Vermont, Clarina Howard Nichols was an early advocate of women's rights. She married editor and publisher, George Nichols, and when he became an invalid, she quietly took over his duties at the Windham County Democrat in Brattleboro.
Through her new profession, she was introduced to various reform movements of the day such as temperance, women's rights, anti-slavery, dress and diet reform. She helped organize the fledgling women's movement in the East.
In October 1852, she helped organize the first of several petitions submitted to the Vermont legislature to give women the right to vote in school meetings. Nichols was the first woman to address the Vermont legislature.
60. Jennie Woodworth (1867-1945)
Mrs. Jennie Woodworth, daughter of an Episcopal minister, came to White Bluff, Tennessee in 1905. Upon her arrival, she commented about the town, "White Bluff was a distressing looking place; many shabby houses, very few board sidewalks and they of short length, the streets a mass of mud, and pigs and cows roaming everywhere."
Of the people, she stated, "The thing that impressed me most was the lack of reading, and ability to read; there were many illiterates."
To address these issues, Jennie opened the Elizabeth House, the town's first library and social service facility. She used her own personal collection of books to start the library and tirelessly fundraised across the country to provide social services for the community.
In addition to these tasks, Jennie was the driving force behind getting the town re-incorporated after a twenty-two-year gap. Today, the Town of White Bluff appreciates and recognizes the efforts of Mrs. Woodworth with the Jennie Woodworth Library of White Bluff.
61. Mary Rogers Williams (1857-1907)
Impressionist artist Mary Rogers Williams, a baker's daughter from Hartford, Connecticut, biked and hiked from the Arctic Circle to Naples, exhibited at prominent venues from Paris to Indianapolis, chafed against art world rules that favored men, wrote hundreds of letters home about her travels and work and taught at Smith College for nearly two decades.
Her artworks capture pensive gowned women, Norwegian slopes reflected in icy waters, saw-tooth rooflines on French chateaus, and incense hazes in Italian chapels. Her longtime home, a gabled and shingled late-19th-century building near Smith at 52 Crescent St. in Northampton, survives unspoiled as an eyewitness to her returns to the U.S. while maintaining a boundless appetite for travel and defying her era's expectations.
62. Clara Bewick Colby (1846-1916)
Clara Bewick Colby was one of Nebraska's most prominent suffragist. She was a newspaper editor and lecturer whose personal commitment to equal rights resulted in a national career and an international reputation. Striving to bring culture to the Great Plains, Colby invited suffragists Elizabeth Cady Stanton and Susan B. Anthony to lecture in Beatrice, Nebraska.
Soon afterwards Colby began traveling as a national women's suffrage speaker. In 1881 she helped organize the Women's State Suffrage Association in Nebraska and was president from 1885 to 1898. Two years later she launched the Woman's Tribune, a national suffrage newspaper for which she was editor and publisher.
From 1886 to 1889 the Woman's Tribune was the official publication of the National Woman Suffrage Association. Colby died four years before the 19th Amendment was ratified. Unfortunately, any building associated with Colby in Beatrice is no longer extant.
63. Emily Griffith (1868-1947)
Emily Griffith believed that an education should be available for all who wanted to learn. She was the force behind opening an 'Opportunity School' in the early part of the 20th century.
She specifically made it available for the 'lower classes'. As the KKK was forming in one part of Denver, she was teaching classes for the new immigrants, Jews, Blacks, Latinos and women. She believed that education was the force that would level the playing field for all.
64. Dr. Ellen Starr Souder (?-?)
As a female physician, Dr. Ellen Starr broke new ground when she came to west-central Iowa. The Joliet, Illinois, native moved to Calhoun County with her husband, Dr. Charles H.L. Souder, in 1883. The two pioneer doctors settled in the county seat of Rockwell City and "worked among the scattered prairie people, ministering to more than their physical needs by their calm, courageous, radiant personalities," according to local history books.
While the couple moved with their three children to Chicago in 1895, they returned to Calhoun County in 1905. The doctors established a home and a medical office on their farm nine miles west of Rockwell City. The Souder's home became a center of local social activities, as Dr. Ellen Starr Souder helped organize the Pioneer Club, whose members had been living and working in Calhoun County by 1883.
The Souder's great-grandson, Randy Souder, and his wife, Cindy, live in the Garfield Township farmhouse where the doctors had their medical office.
65. Agnes Kjorlie Geelan (1896-1993)
Agnes Kjorlie was born near Hatton, North Dakota, on May 19, 1896 as the daughter of Norwegian immigrant homesteaders. In 1918, she worked for women's suffrage with the League of Women Voters.
Geelan began her political career as an officer in the ladies auxiliary of the Brotherhood of Railway Trainmen in 1931. In 1935, she was elected president of North Dakota's American Legion auxiliary. She was the first female mayor in the state when she was elected mayor of Enderlin in 1946. She served as mayor for 8 years until 1954.
In 1950, she became the first woman elected to the North Dakota Senate representing Ransom County. Geelan ran unsuccessfully for Congress in 1948 and 1956, when she was the first North Dakota woman to be endorsed by a major party.
She was invited to the U.N.'s session on disarmament in June 1988. At age 92, she was named a Newsweek American hero citing her peace activism.
66. Josephine Irvin Harris Pankey (1869-1954)
Born in Cleveland, Ohio, in 1869, Josephine Pankey moved to rural Arkansas in 1892 to teach children of sharecroppers and tenant farmers. She moved to Little Rock in the early 1900s and became an author, songwriter and philanthropist. She was a noted community developer and real estate agent during the Jim Crow era, as well as a female pioneer — negotiating property at a time before women had even obtained the right to vote in America.
Josephine purchased the 80-acre "Pankey Community" just west of Little Rock in 1907. The Pankey Community grew rapidly during the 1920s in response to the Flood of 1927, the lynching of John Carter, and the expansion of the railroad through western Pulaski County.
Pankey once boasted a vibrant, locally owned black business environment. Westward expansion of commercial development, and a declining population has left Pankey's borders at risk. More information about Josephine Pankey and the Pankey Community can be found in the Encyclopedia of Arkansas.
67. Adele R. Heller (1922-1997)
Producing director of the Provincetown Playhouse in Provincetown, MA, accomplished concert pianist, one of the founders of the Head Start Program, award-winning Haiku poet (winner of the Black Ship Festival in Japan) and Author of "1915: The Cultural Moment," she made significant contributions to Cape Cod's musical and artistic life.
Her contributions also included her involvement and later ownership of the Provincetown Playhouse-on-the-Wharf and her own Provincetown Muse concert series in Provincetown. When the Provincetown Playhouse was burned down in 1977, she created a design charrette where world-class architects competed to design and build a new theater. The lead judge was I.M. Pei and Master of Ceremonies was actress Helen Hayes.
68. Zora Neale Hurston (1891-1960)
Zora Neale Hurston, the celebrated Harlem Renaissance author, is best known for her novel "Their Eyes Were Watching God." She called Eatonville, Florida home, and in 1887, the city was one of the first all-black towns incorporated in the United States.
Hurston as a child moved to Eatonville with her family in 1894. Later on, Hurston often used Eatonville as a setting in her stories — and describes growing up there in her 1928 essay "How It Feels To Be Colored Me". Today, Eatonville is now the site of the "Zora! Festival", held each year in the author's honor.
69. Rosie Lee Ford (1946-2014)
A 1964 graduate of Breisch High School Leland MS (abandoned post integration), Rosie Lee Ford furthered her studies in biology and entomology science at Delta State University.
She enjoyed a 32-year career as a biological science technician and manager of the Insect Rearing Department for USDA, in Stoneville, Mississippi. Post retirement, she served for 10 years as member/president of Hollandale School District Board of Trustees; advocating on behalf of Chambers school with belief "all children deserve a proper education and to always do their best."
In midst of closing of Chambers Middle School (former Arcola Colored High School), as president of HSD Board of Trustees, the last two years of her life were dedicated to preserving the rich history of the school by encouraging the local government to claim ownership of the property to no avail.
The Town of Arcola refused any attempt to seek ownership of the property due to lack of financial resources, inability to provide insurance and finances for maintenance.
70. Frances Coyle (1913-1986)
In 1940, 27-year-old Frances Coyle came to Idaho from Texas running from the law. When her counterfeiter husband was arrested, Frances escaped into the Idaho wilderness where the pretty young woman turned heads.
Hired by Joe Zaunmiller to work at Campbell's Ferry Ranch, she did chores and operated the ferry on the Salmon River. A year later when Joe proposed, Frances set out to reinvent herself as the queen of the Salmon River Canyon. Letters to her family led to her being hired to write a weekly column for the Idaho County Free Press about life in the backcountry.
A colorful writer and a skilled storyteller, Frances was not above embellishing facts or enhancing her own role. Her columns attracted a national audience and were influential in hunting reforms and having a bridge built to replace the ferry. The Johnny Carson Show contacted her, inviting her to appear on the show. Frances said, "No! And who is Johnny Carson? The book 'Merciless Eden' features Frances."
71. Lucille Robinson Bonney (?-?)
Lucille Robinson Bonney is listed as a MS Black History maker, elected the first female/first African American alderwoman for the town of Arcola, Mississippi and known as the person and leader to contact to get things done. She recieved early education from Arcola Colored Consolidated High School, loved working with children and working with all people.
Quoted as saying, "People give me a lot of credit of knowing a lot more than I really know, but I know the people who do know how to get things done."
The city of Arcola began in 1846 by settlers William Smith owning 2 plantations along banks of Deer Creek and AJ Paxton, a lawyer. Town is named after Mrs. Smith's uncle (fought with Napoleon 1796 at Battle of Arcola in Italy).
Old records show Smith gave a deed of trust for land where Arcola now stands plus 146 slaves and other property as security for a $150,000 loan.
72. Ella Sharp (1857-1912)
Ella (Merriman) Sharp was born in 1857 and grew up on the 600-acre Hillside Farm property now called the Ella Sharp Park and Ella Sharp Museum. Ella's leadership in organizations such as the YWCA, the National Federation of Women's Clubs, the Town Improvement Society and the Michigan Federation Forest Committee brought her statewide recognition.
Ella's true dedication to the community became evident only upon her death. Listed among the many bequests to family and friends was the generous gift of her estate to the City of Jackson.
Ella was an iconic woman and her legacy provides iconic places for thousands of people to enjoy each year. The city-owned Ella Sharp Park features trails, a golf course and sporting fields while the independent nonprofit Ella Sharp Museum offers exhibits, classes, planetarium shows and research opportunities.
73. Beverly Cleary (1916-present)
Beverly Cleary is a beloved children's author famous for her Ramona Quimby and Henry Higgins series. Having grown up in the Grant Park section of Portland, Oregon, she was one of the first children's authors to use "emotional realism" and often depicted children growing up in middle class circumstances doing normal every day things.
This made her books incredibly easy for children to relate to. During her early years she was also a children's librarian and a post librarian for the US Army in Oakland, California.
So loved was her character Ramona Quimby that there is a bronze statue of her in Grant Park in Portland near where Cleary grew up.
74. Amelia Boynton Robinson (1911-2015)
Amelia Isadora Platts was born August 18, 1911 in Savannah, Georgia. She learned about voting after the Women's Suffrage in 1920 from her mother, Anna Hicks Platts. She never lost sight of that precious learning. In the 1930s, after graduating Tuskegee Normal School for Colored Teachers, and after being a school teacher in Georgia, Amelia became the first woman in USDA extension service in Dallas County, Alabama.
She discovered Blacks there were treated as second class citizens. She and her husband, S.W. "Bill" Boynton helped Blacks register to vote until his untimely death in 1963. They had been registered voters since 1929 and 1932, respectively. "A voteless people is a hopeless people," Amelia said.
Despite being beaten and left to die on the Edmund Pettus Bridge on "Bloody Sunday" on March 7, 1965, Amelia traveled the world advocating non-violence, love, justice and freedom. She died August 26, 2015 at 104. Their Selma home is on the Alabama Register of Landmarks and Heritage.
75. Dr. Beatrice Tucker (1897-1984)
Dr. Beatrice Tucker ("Tux") graduated Rush Medical College in 1922 and was the first woman resident at the University of Chicago Lying-In Hospital. In 1932 Tux became the Director of the Chicago Maternity Center (CMC), a role she held for 40 years.
At 1336 S. Newberry St., the CMC tirelessly provided safe home deliveries for women in the impoverished neighborhood. CMC doctors delivered over 100,000 babies. Tux crusaded for women's access to birth control, abortion and home births. Northwestern University's School of Medicine confers the Beatrice Tucker, MD, Award in Ob/Gyn for service and advocacy in women's health.
Bruce Bartlow, MD, remembers his friend. "I was one of the thousands of medical Residents taught by Tux. When I met Tux, she was a 6′ tall Pixie in black mini-skirt, two dozen bracelets, surrounded by adoring and stressed-out birth attendants, transport people, nurses, and bewildered medical students. She fought for the Center with her last breaths."
76. Nellie C. Reid (1886-1969)
Nellie C. Birmingham, born January 23, 1886, was a student of Booker T. Washington at the Tuskegee Normal School for Colored Teachers. In 1907, she began her teaching career at one of several area church schools in the predominantly African American section. In 1925, then married, Reid founded the school that consolidated the smaller schools which only went to the 6th grade.
The first 12th-grade graduation occurred in 1942. The Rosenwald-funded school was burned in 1951. Reid's enthusiasm for educating children remained intact. She worked tirelessly to help rebuild in 1955. In 1956, the school grounds were used as a "round up" site for the infamous Tuskegee Syphilis Study.
In 1967, the school was designated an Equalization School. Reid died on December 8, 1969. The school successfully educated children until it was closed in 2005. It is listed on the Alabama Register of Landmarks and Heritage, and is now owned by a nonprofit, South Macon Community Foundation, Inc., in Tuskegee.
77. Enid Michael (1883- 1966)
Enid Michael first came to Yosemite Valley in the early 1900s, taking up permanent residence in the Yosemite National Park in 1919. At that time, the park was experiencing a tourist boom that distraught Americans who saw national parks as natural treasures.
The Park Service decided to take a more naturalist course, instituting ranger-naturalists to lead interpretive nature walks and similar activities. Michael had been exploring the park for years and had such facility for the plants and animals. In 1921, Yosemite's staff hired her as one of the nation's first two women ranger-naturalists.
She established a wildflower garden behind the Yosemite Museum and wrote 537 articles on the park, which was the largest body of writing on Yosemite completed by any author. Enid Michael and her husband were also avid climbers, exploring previously untouched terrain. Using no gear other than their sneakers, they made several first ascents, all while exploring and studying the park.
78. Amelia "Amy" Trice (1936-2011)
Amelia "Amy" Trice, a member of the Kootenai Tribe, was born in Bonner's Ferry. At the age of 20 she was elected Secretary of the Tribal Council before serving as Tribal Chairwoman. Idaho's Kootenai had not signed a treaty with the US government and consequently had no reservation land.
By the early 1970s, the Tribe had dwindled to 67 members living in extreme poverty. Unsuccessful in their appeals to the federal government, the Tribe sent a formal declaration of war to Washington on September 20, 1974. Trice led a nonviolent effort which included informational pickets along Highway 95 to collect 10 cent tolls.
The "war" lasted only a few days, but it was effective. Amy led a delegation to Washington, D.C. and the Tribe acquired 12.5 acres of federal land, along with the promise of decent housing, infrastructure, a new road and a tribal community center.
In the decades since, the Kootenai established tribal businesses and became one of the largest employers in Boundary County.
79. "Captain" Mary McDonald (1834-1914)
In the summer of 1862, 30 bold young women from Rhea County gathered in response to the needs of their community. Developments in the war had made their community a vital crossroads for defense and their male contemporaries had been hurriedly organized in response.
These women, under their leader "Captain" Mary McDonald formed the "Rhea County Spartans." Originally the Spartans gathered for mutual support but soon became a soldiers aid group, providing material support for the army.
The Spartans eventually became fully engaged in partisan warfare in Rhea County, which drew the attention of the Union forces in the region. The women were ultimately captured and taken briefly to Chattanooga before being returned home after taking loyalty oaths.
Stand in their footsteps in Spring City, Tennesee and keep an eye out for the Civil War Trails sign to learn more of their story.
Illustration courtesy of Frank Leslie-October 1863
80. Barbara Washburn (1914-2014)
Barbara Washburn was born in 1914 in the Boston area. Washburn redefined expectations about gender roles and adventuring. Referred to as "McKinley's First Lady", she was the first woman to summit Denali, North America's tallest peak, on an expedition with her husband in 1947.
Only fifteen people had climbed Denali before the Washburns' expedition. Not only were few women mountaineering at this time, but she also transformed gender role expectations by leaving her children in the care of relatives to pursue adventure, something for which women are still often judged.
81. Miss Ellen Gale (?-1948)
15-year-old Miss Ellen Gale was hired by the Young Men's Literary Association to oversee their private subscription library in Rock Island, Illinois. In early 1872 Illinois authorized communities to assess taxes to provide true public libraries. The association turned their assets over to the city and when the Rock Island Public Library opened its doors. It was the very first public library in Illinois to do so and Ellen Gale was its first head librarian.
Miss Ellen Gale remained as library director until her retirement in 1937. She oversaw large growth in the collection and the construction of a grand new library building in 1903. She advocated for a larger book budget through World War I and the worst of the Great Depression.
At the time of her retirement, her 65 years of service qualified her as the longest serving library director in the nation. Miss Ellen Gale passed away in 1948 at the age of 95.
82. Dr. Jacqueline Deloris McCoy (? – present)
Dr. McCoy is an alumna of Chambers Attendance Center (formerly Arcola Colored High School founded in 1871), member and congregational health nurse for Greater St. Peter Church (Greenville, Mississippi founded 1905). She's the first nurse from MS, first African American nurse to become board certified in faith community nursing, first to serve as President of the American Nurse Credentialing Center's (ANCC) Faith Content Expert Panel and serve on the Standards Setting Committee.
Dr. McCoy is a faith community nurse educator, faculty memeber and coordinator, and is partner and serves as a presenter with the annual Mississippi Congregational Health Nurse trainings. She's also a founder and Executive Director of Chambers EpiCenter, a non-profit organization established 2018 to preserve the history of Chambers Middle School.
Dr. McCoy is currently fighting to save this historical place of education to prevent it from being torn down, preserve African American heritage and culture, provide education, training, economic growth and hope for future generations.
83. Clara Jane Bryant Ford (1866-1950)
Clara Jane Bryant Ford was born in 1866 on a farm near Dearborn, Michigan, not far from what would become her beloved estate, Fair Lane, and the world headquarters of her husband's automotive empire Ford Motor Company. With a passion and commitment to civic responsibility, Clara left a legacy of her own.
She became a driving force behind a range of causes aimed at offering opportunities for women, with a focus on education, health care and horticulture. She was an advocate for women's suffrage, established the Henry Ford Hospital School of Nursing and Hygiene and supported institutions such as Berry College and Vista Maria.
Clara lived at Fair Lane from 1915 until her death in 1950. Other influential women whose stories can be found at Fair Lane include Marion Mahony Griffin, the first architect of record on the design and construction of Fair Lane, and Ellen Biddle Shipman, famous landscape architect of the early 20th century who designed an English Perennial Garden at the Estate.
84. Anna Julia Haywood Cooper (1858-1964)
Anna Julia Haywood Cooper was an American author, educator, sociologist, speaker, Black Liberation activist and one of the most prominent African-American scholars in United States history.
Born into slavery in 1858, Cooper triumphed against the odds of gender and race to receive a world-class education to be recognized in academic and social circles. She received her PhD in history from the Sorbonne in 1924, Cooper became the fourth African-American woman to earn a doctoral degree.
She was also a prominent member of Washington, D.C.'s African-American community and a member of Alpha Kappa Alpha sorority. Copper is sometimes called "the mother of Black Feminism." Her book "A Voice From the South by a Black Woman of the South (1892)" became a classic African American feminist text.
Cooper is now buried in City Cemetery, Raleigh, North Carolina.
85. Laura (Riding) Jackson (1901-1991)
Laura (Riding) Jackson, a poet, thinker, essayist and novelist, is considered to be one of the most original and influential figures in twentieth-century American and British literature. With her husband, Schuyler B Jackson, she settled in a vernacular Cracker home without electricity in Wabasso, Florida in 1943.
Laura gave up writing poetry and dedicated her later life to a study of linguistics and lexicology, aiming to restore language to its truth-telling function. "Rational Meaning: A New Foundation for the Definition of Words," written with her husband, was published in 1997 by the University of Virginia Press.
She was awarded a Guggenheim Fellowship, a National Endowment of the Arts Fellowship and was the winner of the Bollinger Prize for Poetry (along with Donald Justice) from Yale University in 1991. Her home was relocated to the Mueller Campus of Indian River State College in July, 2019 where it is open to the public.
86. Bessie Loo (1902-1998)
Bessie Sue Loo, far left with hat in photograph, was born in Hanford, California and lived with her family at the family store, Sue Chung Kee (historic shop still in existence). In 1937 she worked in "The Good Earth" and other films and became the talent agent for Asian American actors and actresses for the next forty years.
She also served as the president of China Society (promoting an understanding of China) and the Los Angeles Chinese Women's Club. In 1998 the Chinese American Museum of Los Angeles awarded her the "Entertainment Award."
She helped shape many of the Asian American Hollywood films and television shows from 1937 until her retirement in the late 1970s as the first, the only and then major Asian American talent agent.
87. Laura L. Franklin Wallace (1931-present)
Fondly known as Ms. Pal, Laura L. Franklin Wallace loves children and believes in getting a good education. She's the oldest member of First Baptist M.B. Church (founded in 1881) and one of the first six graduates of Arcola Colored High School (1950), with the first graduation being held at the church.
After graduation, Ms. Wallace attended Mississippi Vocational School (current Mississippi Valley State University (HBCU)), received credits to gain license to teach in public school, taught in Leland, Mississippi public school system and is one of the first teachers at the Arcola Head Start Center established in Arcola in 1965 — a program created by President Johnson to help meet the emotional, social, health, nutritional, and psychological needs of preschool-aged children from low-income families.
Head Start promotes school readiness for children ages 3-5 and low-income families by enhancing social and cognitive development of children through offering educational, nutritional, health, social and other services to enrolled children and families.
88. Miss Josephine Norville (1872-1956)
Miss Josephine Norville taught at Chillicothe High School (CHS) in Chillicothe, Missouri for many years, possibly from about 1890 to 1949. She refused to tell anyone when she started, just that she had taught for "over 40 years." She never earned a college degree but taught English, English literature, Spanish and US History.
In 1920 she received the distinguished service badge from the U.S. government for her ceaseless work with the American Red Cross in WWI. She travelled extensively, taking courses at Harvard, University of Chicago, Cambridge, Oxford and the National University of Mexico in Mexico City.
For many years she also served as the librarian at CHS's Hazelton Library. She retired in 1949 and passed in 1956.
89. Rebecca Foster (1844-1902)
Rebecca Foster was a one woman legal aid society, social worker and probationary officer in the infamous NYC prison known as "The Tombs." Visiting the prison daily, she provided these services to those in need at a time when these services were limited or nonexistent.
For her tireless efforts on behalf of prisoners, she was known citywide by the sobriquet "The Tombs Angel." On October 1, 1901, just over 4 months before perishing tragically in a fire, Mrs. Foster was officially sworn in as a probationary officer.
In 1904, a memorial was dedicated in her honor. It consisted of a seven foot bronze frame, a medallion of her likeness and a large relief of an angel with the words, "On Her Lips Was The Law of Kindness".
In the 1940's the memorial was put in storage and neglected. Over time the bronze frame and medallion went missing. On June 25, 2019, the only surviving piece of the original memorial, the marble angel, was rededicated and is now on display at 60 Centre Street.
90. Jane Addams (1860-1935)
Jane Addams was a leader among leaders: establishing Hull House while advocating for social reform, women's suffrage and world peace.
She was at the center of a group of strong and progressive women working in Chicago in the late 19th- and early 20th-century.
91. Alberta Schenck (1928-2009)
In 1944, a young Alaska Native woman named Alberta Schenck stood up to the practice of segregation in Nome, Alaska. She wrote a letter to the local Nome Nugget Newspaper and one to the Territorial Governor, Ernest Gruening.
In 1945, thanks to Alberta and Alaska Native Elizabeth Peratrovich of Juneau, the Anti-Discrimination Law was passed by the Alaska Territorial Legislature.
92. Susan Evangeline Walker Anding (1878-1948)
In the early 1900s until the end of the 1940s, an Opelousas, LA woman is credited as making a real difference in the community, the state and the nation. Susan Evangeline Walker Anding was born on March 16, 1878. She promoted South Louisiana Acadian culture and created the Evangeline Girls in the 1920s, traveling the state and the nation to promote Louisiana.
The Evangeline Girls attended both political conventions in 1928 and the presidential inauguration in 1929. She spearheaded the Evangeline Highway project in the 1920s, and was the only women serving on state and national Good Roads Committees, representing five LA governors. She was the first female director of the U.S. Good Road Association board.
She was active in the Woman's Suffrage movement in Louisiana. She created the Louisiana Blood Bank, the first state blood bank in the nation in 1943. Walker died on Thursday, February 19, 1948. She was inducted into the St. Landry Parish Women Hall of Fame in 2016.
93. Rebecca Harding Davis (1831-1910)
Rebecca Harding Davis was an American author and journalist. She is best known for her pioneering work in literary realism, and her efforts to effect social change through her writing. Davis spent her childhood and early adulthood in Wheeling, West Virginia, where she observed the harsh working conditions of the mills and factories.
Her famous work, "Life in the Iron Mills" was published anonymously, and painted a bleak picture of the industrial era.
94. Emma Willard (1787-1870)
Emma Hart Willard dedicated her life to women's education. She had been a teacher in the early 19th century and was concerned that young women did not have equivaient educational opportunities to men.
She started the Troy Female Seminary in Troy, New York in 1821 which was the first school for female higher education. She was committed to providing women with the same type of education as their male peers.
Women had previously lacked resources to study advanced math, languages or science. Willard created a comprehensive secondary and post-secondary female educational institution which remains active today as the Emma Willard School.
95. Elizabeth Peratrovich (1911-1958)
Elizabeth Peratrovich of the Tlingit Lukaax.ádi clan, was a major force behind the passage of Alaska's 1945 Anti Discrimination Bill, which preceded the nation's civil rights act by 20 years. Although widely acclaimed in Alaska, she is not nationally known, though that is changing. The US Mint released a $1 coin to commemorate her work in 2020.
She travelled extensively lobbying for support of the bill and is best known for her impassioned speech in 1945 before the territorial Senate, which was considering passage of the civil rights bill in Juneau.
A senator asked "Who are these people, barely out of savagery, who want to associate with us whites, with 5,000 years of recorded civilization behind us?" Peratrovich responded, saying "I would not have expected that I, who am barely out of savagery, would have to remind gentlemen with 5,000 years of recorded civilization behind them, of our Bill of Rights," a testimony that many say led to passage of the historic measure.
96. Harriet Quimby (1875-1912)
Harriet Quimby was born in Coldwater, Michigan in 1875. She began her career in 1902 in California and then New York as a journalist, where, in 1910, she became fascinated with flying at an air show nearby. Quimby took flying lessons at the Moisant Flying School, and in August, 1911 she became the first American woman pilot licensed by the Federation Aeronautique Internationale in France and the Aero Club of America.
Harriet became an exhibition pilot in addition to a journalist and used both avenues to promote aviation and in particular the role for women in aviation. To further those efforts, Quimby was determined to become the first woman to fly solo across the English Channel, which she accomplished in April, 1912, only three years after the several men had made the same flight.
Her hopes for fame and fortune went unfulfilled, however, as she landed just two days after the sinking of the HMS Titanic. An air show accident took her life only three months later. She died largely unknown.
97. Vashti Cromwell McCollum (1912-2006)
On June 11, 1945, Vashti Cromwell McCollum filed a legal action in the Champaign County Courthouse in Urbana, Illinois, to force the Board of Education in Champaign, Illinois to cease their program of released time religious education in the public schools.
The case was in the courts for nearly three years, and on March 8, 1948, the U. S. Supreme Court ruled 8-1 in her favor. This case, McCollum ex rel. the State of Illinois versus the Champaign Board of Education, was the first case to hold unconstitutional a practice involving religion in public education, under the 1st and 14th Amendments of the U.S. Constitution.
Ms. McCollum remained active in civil liberties activities, subsequently serving as President of the American Humanist Association.
98. Eva A. Sterrs (1869-1958)
Mrs. Eva A Sterrs was born in Cincinatti, Ohio, and attended Detroit public schools and Fisk University in Tennessee. She married Dr. Willis E. Sterrs, a University of Michigan graduate in 1888 and moved to Alabama.
Two years later, the couple relocated to Decatur, Alabama, where he established a very successful practice and was the first doctor of color in town. Mrs. Sterrs taught in schools and for several years assisted her husband with his businesses. She served as organist at the historic First Missionary Baptist Church on Vine Street in Decatur, and was very instrumental in bringing famed musicians to the city.
The Guardian was founded in 1910 by Mrs. Sterrs and ran until 1917. She was the first woman of color and only female to own and operate a newspaper in Decatur, Alabama. A heart for the advancement of her people, Mrs. Sterrs left very generous endowments to several organizations when she passed in 1958, including Lakeside and the Boys Club named for her.
99. Lillie Carroll Jackson (1889-1975)
Known to Baltimoreans as the "Mother of Freedom," Lillie Carroll Jackson skillfully used picketing and protests as part of a non-violent resistance strategy to eliminate Jim Crow segregation and discrimination laws locally in Baltimore, Maryland and nationally.
In 1935, she became the president of the Baltimore chapter of the National Association for the Advancement of Colored People (NAACP). She quickly grew the chapter's membership from 100 in 1935 to 17,600 in 1946, making Baltimore one of the largest chapters in the country.
Mrs. Jackson also served as a mentor to several well-known civil rights leaders, such as Thurgood Marshall, Rosa Parks and Martin Luther King, Jr. She was inducted into the Maryland Hall of Fame in 1986 and was named, "Marylander of the Century" by the Baltimore Sun in 1999.
The Lillie Carroll Jackson Civil Rights Museum, located in Mrs. Jackson's former home at 1320 Eutaw Place, highlights the work of Mrs. Lillie Carroll Jackson, her family, and her allies.
100. Osjetea Briggs (1917-2002)
Osjetea Briggs, a Native American photographer, artist, and writer, captured a forgotten time. After traveling the world as a photographer, Osjetea settled in Palestine, Texas, in the 1950s, where she opened a photography studio.
Her photographs tell the story of Palestine documenting the residents, downtown and community events. In the 1960s, she founded, edited, and published a weekly newspaper, the Elkhart Eagle.
Her column "Walk in my Moccasins" received national recognition for her coverage of the assassination of U.S. President John F. Kennedy. Today, her stories and photographs bring us closer to what life was like in Palestine during the mid-twentieth century.
Learn more:
This article was produced and syndicated by MediaFeed.org.
AlertMe