I have been a regular CBD user for years. Why? I have found that CBD products soothe my aches and pains, and nourish and calm my skin and hair.
What is CBD? If you are not familiar, CBD is an extract from Cannabis, which is found in Hemp plants. There are other Cannabis extracts (or Cannabinoids), like CBN and CBG, that are often combined with CBD to broaden its benefits.
With CBD Day right around the corner, I set out to test and try a slew of new-to-me CBD products. From refreshing seltzers to soothing salves, I now have many new favorites to add to my CBD arsenal!  Below, you will find my roundup of topical CBD products.  Click here for my favorite ingestible CBD products.
Note that prices are accurate as of writing.
TOPICAL PAIN RELIEF
Vitality CBD Salves ($49.99 and up)
These organic, lab-tested CBD salves are available in three formulas designed to address pain, relieve tension, or promote relaxation. They are available in 500mg CBD and the more powerful 1000mg CBD and contain additional nourishing ingredients like grapeseed oil, castor oil, MCT oil (coconut), and beeswax. The Lavender & Peppermint version is for relaxation, the Clary Sage is for tension, and the Eucalyptus is for chronic pain.  My favorite is the Lavender & Peppermint because I love the smell.  I found it to be effective for various aches.
Figaro Apothecary Relief Balme ($65)
This wind-up tube allows for a mess-free application on sore areas on the body. The formulation, which has a soothing fragrance,  contains organic botanicals like Ginger, Turmeric, as well as a proprietary Cannacomplex made with Green Echinacea and CBD. The balm is designed to provide relief for sore muscles, cramps, and other aches and pains.
CBD Freeze: Roll-On for Pain Relief ($39.99 – $79.99)
This roll-on provides quick relief for aches, pains, and muscle tension, thanks to a combination of menthol and Broad Spectrum Hemp. Just roll it onto any areas of concern and you'll immediately feel a soothing cooling sensation.
Recover CBD Serum, 500mg ($25)
I enjoyed using this formulation on achy areas because the serum texture allows it to be massaged in easily and it leaves no residue.  In addition to CBD, the serum contains beneficial essential oils like lavender and jojoba.
SKIN CARE & HAIRCARE
VXN Wellness Cream Cleanser ($19)
Favorite CBD brand ColorUp has now re-branded as VXN Wellness! They have lots of products, but I had a chance to try this one, which helps to gently cleanse and nourish parched skin, while soothing any redness and irritation with ingredients like hemp seed and grapeseed oil. I also really liked their Illuminating Masque, which i a creamy consistency, so it's easy to apply and remove. In addition to CBD, contains ingredients like mallow, lemon balm, and yarrow, and it leaves the skin feeling refreshed and looking glowy.
​​Muri Lelu Bloomrise Sativa Serum ($135)
This hydrating facial serum feels fantastic on the skin – you can feel it working! It has a lightweight texture that works well under face moisturizers. Thanks to CBD and 13 active botanicals, including fruit oils and squalene, it can help reduce fine lines and hyperpigmentation and calm red or irritated skin.
Jaxon Age Defying CBD Moisturizer ($29.95)
This cream has an elegant, whipped texture and feels much more expensive than it is.  With ingredients like CBD, hyaluronic acid, and squalene as well as floral extracts like plumeria, rose, and gardenia oils, skin feels hydrated, calm, and smooth, but not oily.
Hustle Butter CBD Luxe Cream ($34.99)
This rich, pleasantly-scented cream contains 500mg of pure CBD isolate and can be used all over the body as a soothing moisturizer as well as on isolated areas requiring extra TLC, like dry and itchy spots, sunburns, and achy muscles.  It can also be used as a nourishing lip butter.
Osmosis Beauty Therapeutic Body Oil ($168)
This powerful body oil nourishes and calms the skin with 1500mg of broad spectrum CBD, as well as botanicals, like calendula and arnica. To avoid going through it too quickly, I blend a few sprays with a light body lotion, which works like a charm!
Susan's Own Full Spectrum CBD Bath Bombs ($16 each)
I love to use CBD bath bombs at the end of a long, stressful day. These bombs smell amazing and contain 100mg of full-spectrum CBD as well as biodegradable glitter and real rose and lavender flakes. Available in two fragrances;  soothing Lavender and an energizing Rose for an uplifting, energizing bath.   https://susansown.com/
LEAF + FLOWER Haircare Collections (prices vary)
This CBD hair care brand contains an active cannabinoid blend of CBD, CBC, and CBG, which, according to the brand, are extracted under high pressure and extremely low temperatures for maximum efficacy.  There are three formulas; Repair, Volume, and Curl.  My daughter and I had a chance to test the Curl collection of shampoo, conditioner, and curl cream, and the products have since become some of our favorite curl products. The products have a subtle, pleasant scent, and the products leave our hair feeling nourished and our curls defined.
This article originally appeared on TrueTrae.com and was syndicated by MediaFeed.org.
These are some of the most innovative CBD products you can buy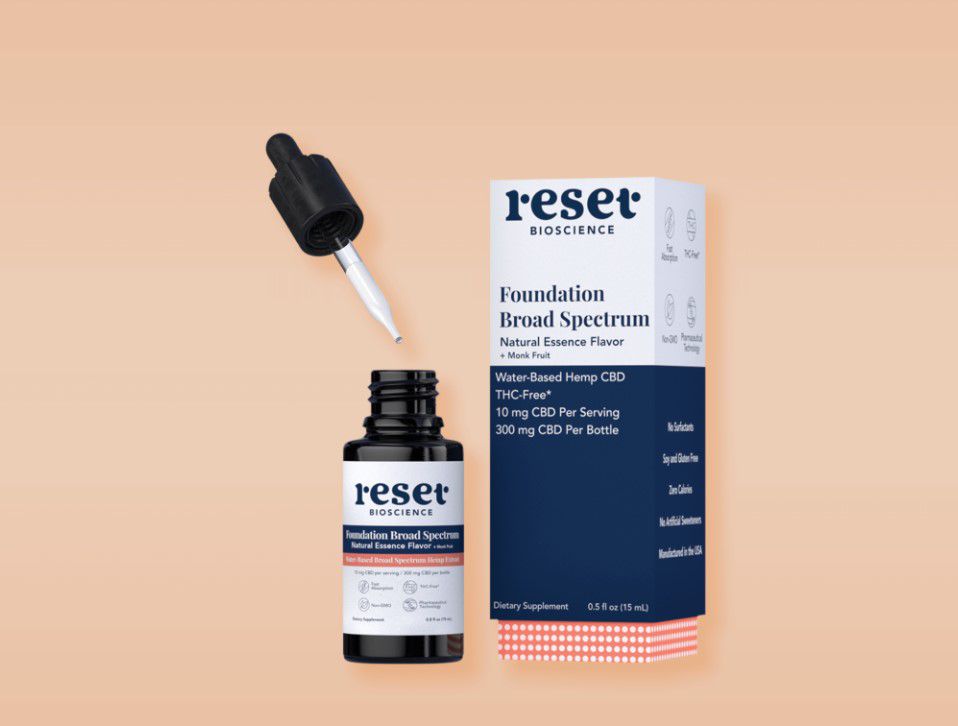 Featured Image Credit: AtlasStudio / istockphoto.
AlertMe
---