In the 2022 Small Business Insights Survey by QuickBooks, 99% of small business owners cited inflation as a concern for their business in April, an increase from 96% in September 2021 and 97% in December 2021. 
The concern from the small business community is completely warranted. Inflation disproportionately affects small businesses in a multitude of ways—and more rising costs appear to be on the horizon. However, it's possible to often leverage these challenges into growth opportunities. 
In this article, we'll break down common challenges that inflation presents for small businesses and offer some solutions that can help them stay competitive during difficult times—and even grow. 
What is inflation? 
Inflation refers to the increase in prices that occurs when purchasing power, or the value of a unit of currency, decreases. Purchasing power decreases when more money enters the global economy at a faster pace than the economy is currently moving. As a result, the value of currency decreases, making a single dollar worth less today than it was yesterday. 
So why is inflation referred to as a rate? This is because inflation, while an economic term, serves a human interest.  
The inflation rate measures the overall impact of changes to the price of goods and services on people. The most used measure of inflation is consumer price inflation, which calculates consumer cost of living. The reason for this is that consumer cost of living includes a large chunk of commonly purchased items, like rent, mortgage, energy, and other housing expenses. 
Why is everyone talking about inflation? 
Inflation is top of mind right now because of its alarming increase in 2021 and 2022. In July, the inflation rate was at 8.2%, the highest it's been since 1982. To add a little more perspective, the Federal Reserve aims to keep the inflation rate around 2%.
The high rate is due to a number of factors. COVID-19, for one, created supply chain disruptions that made it nearly impossible for businesses to recover when most businesses lifted pandemic restrictions and Americans flocked from their homes. With major expense hikes in the Consumer Price Index, like housing and gasoline, the consumer cost of living increased dramatically, as many businesses raised their prices to meet high consumer demands. 
How does inflation affect small businesses? 
Inflation disproportionately affects small businesses because of the limited resources they have to combat rising costs. Inflation forces small businesses to use more creativity to stay competitive during rising inflation, as they typically can't fall back on a cash reserve to get through difficult times. Here are some common challenges small businesses face during rising inflation and some strategies for going about them.
Increased costs   
Almost all small business owners have been dealing with rising costs since the pandemic began. And with the inflation rate being higher in 2022 than in 2021, there's uncertainty about when costs will lower to pre-pandemic levels. 
Increased costs are the driver for the majority of challenges that come with high inflation. Higher prices make it more expensive to obtain the necessary resources that businesses require to stay profitable—leading to difficult decisions like raising prices and laying off employees. 
How to fight back: Audit expenses 
When you notice operating expenses creeping up, take a hard look at your expenses and see what nonessential costs you can cut. Other considerations in this audit could be diversifying your shipping sources for efficient costs, looking into a lower-cost office space, and categorizing costs into essential and nonessential. 
If you have the resources, bringing in a financial advisor or an accountant can help in getting the best possible financial advice. 
Tighter profit margins 
With inflation rising at a steady rate, one of the biggest challenges that small businesses face is staying profitable. Small business owners must adjust pricing to stay competitive and profitable over the long term. 
While the definition of "profitable" differs from industry to industry, the problem typically stems from a lack of purchasing power, which the majority of industries experience during high inflation. 
How to fight back: Raise prices 
According to the small business index, two out of three small businesses raised their prices over the last year to keep up with rising inflation. With expenses increasing from all directions, it's increasingly difficult to find ways to stay profitable during periods of high inflation without raising prices. If you do decide to raise prices, be transparent with customers that it's for the purpose of staying competitive during difficult times. 
Staff retention 
When inflation rises, it profoundly affects small business owners and their employees. In periods of high inflation, workers' take-home pay is lower than it would be in more normal circumstances. As a result, many workers seek new jobs if their previous employer doesn't raise their pay to align with rising costs. Data from our recent Pay and Benefits Survey found that 49% of small businesses expect it to get harder to retain employees due to the rise in inflation. 
How to fight back: Invest in employees 
In most small businesses, your people are an asset that you can't cut. According to our Small Business Insights Survey, 49% of small business owners plan on increasing pay for employees. Additionally, 42% plan on increasing bonuses, a boost from 36% in December 2021. 
Small businesses are also expanding employee benefits alongside larger than usual pay increases, in an effort to attract and retain workers and slow the pace of rising labor costs.
But, due to inflation, benefits are currently less attractive/important to employees than pay.
The evidence for this? Our data found that 72% of employers have had backlash from workers who would prefer to get even higher pay increases instead of these benefits. 
Higher interest rates
To curb inflation in 2022, the Federal Reserve (the FED) increased interest rates in an effort to slow down the economy. While this makes sense in principle, it presents a new set of challenges for small businesses, as many take out loans to afford costly raw materials and finance growth. 
With interest rates rising at the rate they are, it's increasingly more difficult and expensive for small businesses to pay off outstanding loans—on top of affording the necessary operating expenses to keep the lights on.  
How to fight back: Practice patience 
If your small business relies on loans to finance growth plans, it may be best to wait until the market reaches a more normal state before putting those plans into action. 
While startups and entrepreneurs can often fall back on venture capital and personal savings, small businesses typically don't have that luxury and have to rely on grants or loans for growth. The best course of action for small businesses is to dock any growth plans until the market levels out. 
Inventory shortages
Due to supply chain disruptions expedited by rising inflation, small businesses faced the challenge of receiving and affording the necessary raw materials to service customers. In some cases, this led to small businesses adjusting their inventory entirely, in turn causing them to create new internal processes as well.
How to fight back: Go with the minimum  
Making inventory adjustments during periods of high inflation can actually be a positive opportunity for small businesses. When assessing current inventory costs, look for ways to save money by stripping down to the bare minimum. Sometimes, there's also opportunity to source locally, rather than paying extreme shipping costs.
Changes to consumer behavior 
While the rising cost of supplies presents an immediate threat to small businesses during periods of high inflation, getting people in the door can often be of equal concern. 
Like we said, inflation dramatically affects businesses, but also people. And with most businesses raising their prices to stay competitive, consumers are more hesitant to spend liberally.
How to fight back: Try new marketing strategies 
Innovative marketing strategies like loyalty programs and promotions can often be what it takes to get consumers back into the marketplace. While inflation deters consumers from spending, it can also be an opportunity to attract consumer segments you hadn't previously seen—if you use the right strategies to get them in the door. 
Other strategies to fight rising inflation 
Rising inflation is a huge concern for small businesses; however, they can put different strategies into practice to soften the blow and sometimes come out more efficient and profitable. Here are a few strategies small business owners can put into practice in order to spin rising costs into more streamlined systems and greater profits.
Track expenses 
Tracking expenses is a proactive solution to prepare for rising inflation. You can do this in a couple of different ways. First and foremost, it's certainly helpful to have some familiarity with different accounting reports, like cash flow statements, income statements, and balance sheets. These reports paint a more holistic picture of expenses and profits, giving you a jumping-off point in case costs need to be cut. 
In more pressing times, you may want to hire a professional to consult with you on your finances. Be it a tax accountant, financial advisor, or just a close friend who works in the financial sector, there's no harm in getting a professional's input when looking at expenses. A professional may even open your eyes to long-term cash-saving solutions. 
Using expense tracking software is another great solution that eliminates human error from the equation. This type of software offers a clear dashboard to see your expenses and help you predict cash flow throughout the year. 
Embrace automation 
In a 2021 QuickBooks survey of 890 small businesses, 52% claimed investing in digital technology saved them time, while 37% claimed digital technology, like simply having a website, saved them money. 
In times of high inflation, efficiency is key—and finding ways to automate processes to save time and money is an effective tactic to weather the storm and also come out stronger. Automating processes additionally gives employees more bandwidth, which can be pivotal in supporting and retaining staff members during difficult times.  
While automation will look different from industry to industry, simple things like maintaining an online presence or using tools to automate payroll can keep you dedicated to running your business, rather than managing bills.  
Stock up early 
If economists are predicting that inflation will continue to rise over a certain period of time, then it's not a bad idea to stock up early to get ahead of rising shipping and inventory costs. 
Supply chain disruptions that happen as a result of inflation can set your business back tremendously, so it's best to overorder, rather than be scrambling for supplies to meet consumer demand. Suppliers often offer discounts if you order in bulk as well. 
Consider downsizing  
According to a survey of 247 business owners conducted by the workplace software provider Robin, 46% of companies are currently only utilizing half of their office space, and 59% have plans to reduce their current space by half in 2023. 
Reducing office space is much easier for some industries than others; however, if it's a viable option for you, it's certainly something to consider. In a 2022 poll conducted by Mckinsey, a flexible working arrangement was cited as the third greatest motivator in finding a new job, only behind greater pay and better career opportunities. 
If going fully remote isn't an option for your small business, evaluating your current space and seeing if there's an opportunity to downsize can still be an effective tactic for reducing overhead costs.
Be transparent  
The overwhelming percentage of small businesses that raised their prices due to inflation is evidence that this is a decision that almost all small business owners already have, or will have, to face. If you do go the route of rising prices, it's important to be transparent with customers and clients that it's for the purpose of staying competitive during tougher financial times.
This can be as much as hanging a sign on the storefront, putting a banner on your e-commerce site, or sending an email to your client list. Regardless, it's always best to let your clientele know your decision is being made so you can continue to serve them in the future. 
Turn rising inflation into growth 
While inflation is certainly difficult for small businesses, "survival" isn't necessarily the only option. According to a 2022 QuickBooks poll, 50% of consumers believe it's very important to support small businesses, a significantly higher number compared to pre-pandemic times. Knowing there's still a large market, the need to remain competitive can inspire small businesses to adopt new processes that make them more efficient.
If small businesses continue with new processes like strategic marketing, automation, and smarter expense tracking in periods of normal inflation, they'll thrive in their market. Inflation opens the door to new consumer segments that small businesses can capitalize on—if they play their cards right. 
Related:
This article originally appeared on the Quickbooks Resource Center and was syndicated by MediaFeed.org.
More from MediaFeed:
5 tips for organic business growth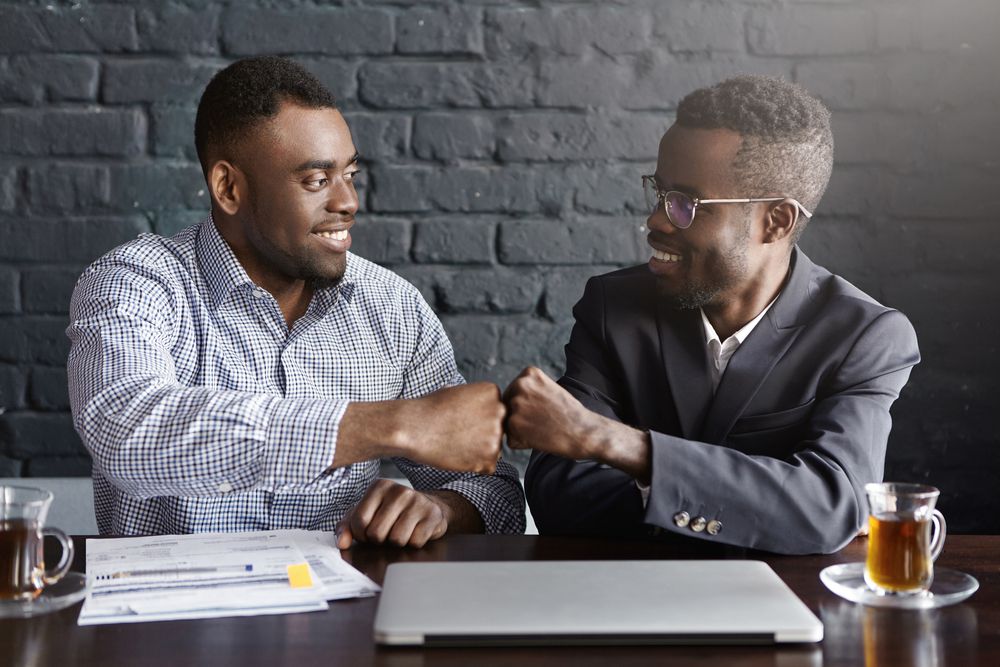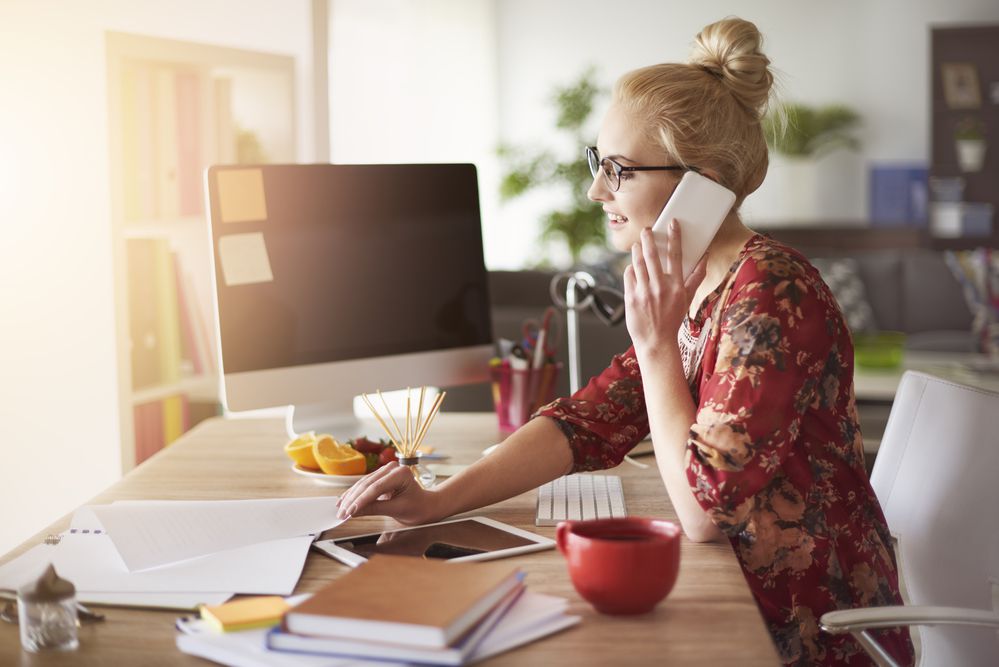 Featured Image Credit: Chinnapong / istockphoto.
AlertMe