When trying to find the perfect place to travel, there are nearly countless criteria to consider. How good is the local cuisine? Is it eco-friendly? How many attractions are nearby?
For the last three years, Time Magazine has answered these questions with its annual World's Greatest Places rankings. When making its list, Time says it looks for places that offer the most unique and hard-to-replicate travel experiences, with criteria ranging from food and lodging to natural surroundings and man-made wonders.
We narrowed down Time's list to our top 30 favorites. From Australia's Gold Coast to luxury resorts in Northern Japan, adventurers, foodies, city hoppers and just about any other type of traveler can find somewhere on this list to pique their interest.
Keep reading to find some bucket list-worthy destinations!
1. Cairo, Egypt
Cairo is home to The Egypt Museum, pictured here. Later this year, The Grand Egyptian Museum will also open in Giza. Made of glass and concrete, this museum is 10 years in the making. It'll be home to over 100,000 artifacts, making it the world' largest archaeological museum.
2. Coimbra, Portugal
Coimbra boasts the oldest university in the country, University of Coimbra, which was founded in 1290. However, this city is far from stuck in the past. The city's riverfront is full of modern amenities and attractions, including the luxury Hastens Sleep Spa and the Center for Contemporary Art at Coimbra.
3. Negev Desert, Israel
This desert is more than just a beautiful landscape. It's also home to the famous Salad Trail! The popular attraction aims to show visitors how you can cultivate the desert for farmland. A new garden home to threatened or endangered plants will also become open to the public in 2022.
4. Maldives
Not only does the Maldives boast being one of the first countries to allow vaccinated visitors back, but it's also planning on offering vaccines to tourists. That means more people will soon be able to safely enjoy the Maldives' archipelagos and beaches.
5. Taipei
Taipei houses The National Center of Photography and Images, the Taipei Performing Arts Center and the Yangmingshan National Park. The park was named the world's first "urban quiet park," meaning it offers tourists and locals alike an escape from city noise pollution.
6. Sicily, Italy
Sicily makes its way on top destination lists across the internet for a reason … or for many reasons! After seeing tourism decrease because of the pandemic, the Italian government is even offering subsidized hotel stays and museum visits via limited-time travel vouchers. That means you can see Sicily's architect and natural beauty at a discount if you're willing to travel during the pandemic.
7. Ljubljana, Slovenia
Foodies won't want to skip this one! Six out of seven of the city's restaurants boast a combined total of seven Michelin stars. The city also hosts Odprta Kuhnas, or Open Kitchens, as pictured here, on Friday nights. These Open Kitchens feature gourmet and trendy foods from the city's top chefs.
8. Puerto Escondido, Mexico
During May, this city hosted the first-ever Mexican Design Fair, which aimed to showcase local designers. Fairs aside, the city's beautiful beaches are sprinkled with minimalist designed hotels and sand-floored cafes that work to integrate the city's natural beauty into its buildings' designs.
9. Odense, Denmark
Fans of Hans Christian Andersen may recognize this city, as it's home to Andersen's, well, home. Besides this real-life fairy tale house, you'll also fall in love with its colorful homes, cobblestone streets and quaint local shops and restaurants.
10. Lake Khovsgol, Mongolia
Until recently, Lake Khovsgol has remained a secret treasure in Mongolia. This beautiful lake accounts for 70% of the country's fresh water. It's also now more readily accessible thanks to a new airport just south of the lake, which is adding a nonstop flight from the U.S.
11. Desaru Coast, Malaysia
Looking for a tropical spa escape? Desaru Coast is home to a slew of resorts that'll give you private access to the beautiful Desaru Coast. While you're there, be sure to visit the Sedili Wetlands, which is home to the endangered water trumpet.
12. Lijiang, China
Lijiang's waterways are so beautiful and unique that they were named a UNESCO World Heritage Site back in 1997. But like other historic treasures on our list, you can enjoy the charms of the city's past while staying in modern luxury hotels just a short drive away!
13. Phu Quoc, Vietnam
Phu Quoc holds the Guiness record for the longest cable car, 7,899.9 meters, or about 4.9 miles. Riders will get a one-of-a-kind view of the city and its waterways. The city is also a popular destination for fishers.
14. Wadi Dana, Jordan
Wadi Dana's Dana Biosphere Reserve is the largest nature preserve in the world, with over 120 square miles of land spanning four biogeographic zones. It also houses 25 protected and endangered species and a solar-powered guesthouse.
15. Gold Coast, Australia
Every year (well, pre-COVID), millions of surfers flock to the Gold Coast for its warm waters and trendy local cities. It's also home to Hugh Jackman's luxurious Gwinganna, a health retreat that has eco spas, seminars on wellness and organic food and other Instagram-worthy amenities.
16. Tuscany, Italy
We're venturing back to Italy for yet another no-brainer: Tuscany! Another bucket list favorite, Tuscany makes our list because of its unique thermal spa resorts and the Uffizi Diffusi project. This project aims to show tourists more of Italy's beautiful Renaissance works outside of Florence by offering tours in Tuscany's more remote, ancient villages.
17. North Goa, India
From ancient architecture (including Our Lady of the Immaculate Conception Church, pictured here) to beautiful marvels of nature, North Goa has a lot to offer. This is an especially great spot for fans of culture and fashion, as it's home to the new Moda Goa Museum and Research Centre. The centre will open this October and will feature18 galleries with over 800 pieces of cultural artifacts, ranging from 1966 Miss World Reita Feria's swimsuit to jewelry from the 1600s.
18. Loire Valley, France
Loire Valley's Castle of Chenonceau, pictured here, is just one of the many reasons why this French destination is on our list. Loire Valley is also home to Château du Clos Lucé museum, which has a projected version of  Leonardo da Vinci's The Last Supper and 16 other masterpieces by da Vinci projected on the museum's walls and ceiling.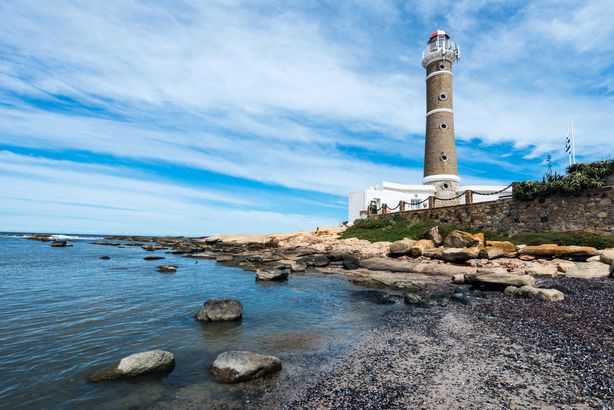 19. Jose Ignacio, Uruguay
Looking for a natural escape? Jose Ignacio may be a great fit for you! This country retreat has olive groves, vineyards, a lighthouse and beach bungalows. It's the perfect place to reconnect with nature while still being close to resort luxuries … and great grilled seafood!
20. Tallinn, Estonia
Tallinn is the perfect mix of modern tech and medieval beauty. Home to Skype and a NATO cybersecurity center, it's also well-known for Nevsky Cathedral, pictured here, and the 1,330-mile Forest Trail, which also runs through Latvia and Lithuania.
21. Gothenburg, Sweden
Gothenburg, which just celebrated its 400th birthday, is another city that blends old world and new world attractions. It's home to the Museum of Gothenburg, Jubilemsparken (or Centenary Park), biking trails and bridges and a myriad of high-end restaurants.
22. Benguerra Island, Mozambique
Benguerra Island has a national marine reserve and the world' first 3D-printed resort, the Kisawa Sanctuary. The sanctuary is made of sand and seawater mortar, and it's surrounded by flamingos, tiger sharks and manta rays.
23. Hokkaido, Japan
Hokkaido may be famous for its ski slopes, but it's equally beautiful in the warmer months! Irodori fields, such as the one pictured here, are full of lilacs and other colorful flowers. You can usually find these fields next to larger farmlands.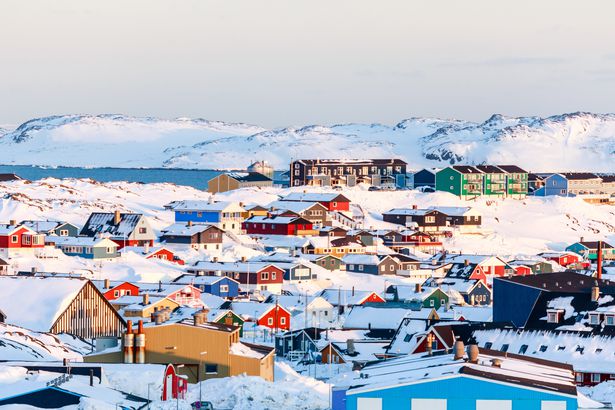 24. Nuuk, Greenland
Nuuk may only have around 18,000 residents, but it's got big ambitions to become the world's first sustainable capital. That means the city aims to create environmentally responsible tourism, such as footbridges and heritage sites that highlight (and protect) the city's natural beauty.
25. Lake Kivu, Rwanda
Lake Kivu is another small destination hoping to make a big environmental difference. It's home to a floating hotel, a solar-powered yacht and the Forest of Hope Guest House and Camp, which tracks local chimpanzees and monkeys and replants trees in deforested areas of the lakeside.
26. Okavango Delta, Botswana
Looking to explore even deeper in the wetlands? The Okavango Delta is the ultimate safari experience, complete with elephants, eco-friendly safari lounges and helicopter tours. No matter if you want to see the safari up-close or from the sky, there are disparate options to choose from that will all allow you to see the best of the delta.
27. Oslo, Norway
While Oslo already has many cultural wonders, this fall, it'll be adding yet another one to its repertoire. The Munch Museum will house famous expressionist painter Edvard Munch's works, including The Scream. Nearby, a slew of fancy restaurants have also started opening up, meaning you won't have to recreate The Scream while trying to find a quality meal after visiting The Munch!
28. Patagonia National Park, Chile
Patagonia National Park is a nature lovers' dream come true. After hiking through the park or kayaking down the river, you can stay at the Tierra Patagonia Hotel & Spa, which is powered entirely by renewable energy courtesy of a state-of-the-art hydroelectric grid.
29. Uyuni Salt Flats, Bolivia
The Uyuni Salt Flats are the world's largest flats, spanning 11,995 square feet. These white flats reflect the sun, creating beautiful views that are hard to find anywhere else. Close by are the Andes, meaning you'll be able to see two world-renowned sites in one stop!
30. Marrakech, Morocco
Marrakech is known for both  its old world markets and its first-class restaurants, including two owned by world-famous chef Jean-Georges. You can also stay at the nearly century-old La Mamounia, a frequent haunt of Sir Winston Churchill and home to a renowned bar named after Churchill.
AlertMe
---