While the surging COVID-19 pandemic hasn't fully canceled the holiday shopping season, it certainly has many Americans rethinking their plans.
Per the 2020 Deloitte holiday retail survey, 38% of shoppers plan to spend less year-over-year due to concerns around economic instability, and nearly 51% feel anxious about shopping in person. 
Fortunately, there are new and old-school ways that budget– and health-conscious shoppers can successfully navigate the season. Here are 50 holiday shopping tips for the COVID-19 era.
1. Go digital
The Centers for Disease Control and Prevention lists "going shopping in crowded stores just before, on, or after Thanksgiving" as a higher-risk activity that's best avoided to help prevent the spread of coronavirus. As such, consider doing the bulk of your shopping online. If you do plan on heading to a store … 
2. Take safety precautions
The CDC recommends covering your mouth and nose with a mask when around others, staying at least six feet away from other people and washing your hands with soap and water for at least 20 seconds after visiting a public place. Prospective in-store shoppers should also …
3. Prepare for a wait
"If you do go to the store to shop, bring a mask and your patience," says Jon Vincent, founder of EarlyBlackFriday.com. "Retailers take Covid-19 very seriously and will require masks, social distancing, and strict limits on the amount of people allowed in the store at one time."
4. Expect online 'doorbuster' deals
"'Doorbuster' deals are the deeply discounted products featured on the front page of the retailer's Black Friday ad and traditionally, they were only available in stores," Vincent says. "Due to the pandemic, these deals will now be available to purchase online."
5. Place orders early…
Online sales are projected to increase 33% year-over-year to a record $189 billion in 2020, according to data from Adobe Analytics. 
The surge could lead to product shortages and shipping delays, so, if you're on a hard gift-giving deadline, avoid leaving online orders to the last minute.
6. … unless you can wait for new deals
Shopping experts expect retailers will reduce prices through November and December to make up for tepid in-store Thanksgiving and Black Friday sales, so, if you're on a flexible schedule, a little patience could pay off. 
7. Set a budget
"Because finances may be tight, set goals for each person you're shopping for, and stick to those numbers," says Alex Miller, founder and CEO of UpgradedPoints.com.
These 10 budgeting methods can help you get control of your spending.
8. Include 'spending for yourself' as a line item
"We can't deny we can get some incredible bargains during the holiday season, but don't go wild," says personal finance blogger Sara Trezzi of GatheringDreams.com. "Allocate a budget ahead of time, move it to a different online savings account or prepaid card, and when you use it up, stop spending."
9. Give small gifts
If your budget is looking extra-tight, consider giving smaller or alternative gifts, "like fancy soaps or small bottles of high-quality olive oil", writes MediaFeed contributor Anna Serio.Skip Ad
10. Suggest a Secret Santa
Minimize the amount of people on your holiday shopping list by suggesting a socially distant gift exchange.
11. Find free shipping offers
Sites like FreeShipping.org can help you track down codes and coupons for skipping delivery charges. 
12. Set up a calendar alert
Free Shipping Day, a promotional date in which numerous retailers offer delivery sans fees, is slated to take place on Dec. 14. 2020.
13. Sign up for Amazon Prime
It entitles online shoppers to free shipping on select deliveries, exclusive deals and additional benefits. (Bonus: You can currently score a free 30-day trial. After that, Prime costs $12.99 a month or $119 a year.)
14. Comparison-shop
To ensure advertised deals are legit, check a product's price across a swath of retailers. 
15. Automate the process
Browser extension PriceBlink can help you automatically find lower prices on products while you surf for gifts. 
16. Check price history sites
Camelcamelcamel, for instance, has historical pricing data on Amazon products so you can more readily spot a legitimate steal. 
17. Be sure to account for total costs
A lower price point for a given product can easily be negated by an exorbitant shipping fee. 
Conversely, "in some cases, a markup is built into the price of the item to compensate for the free shipping," says Regina Conway, consumer expert with Slickdeals.net. "Make sure you're still getting the best price."
18. Read the fine print on returns
Additionally, "some merchants may have free shipping to you, but require a fee for return shipping," Conway says. "Others may have short return windows, which require you to make a quick decision or you end up being stuck with the item. Make sure you understand all the terms of your purchase in the event you need to return it."
19. Buy second hand
Sites like eBay, Poshmark or ThredUp can help you secure designer duds for less.
Related: The best holiday gifts for recent college grads
20. Request gift receipts
That way, the recipient can return or exchange ill-fitting, inoperable or duplicate presents. 
21. Buy in bulk
Minimize your total shipping costs by placing one large order from a single retailer as opposed to several small ones across companies. 
22. Make a list
Planning ahead can help you combine orders. It can also preclude impulse-shopping.
"As we are being bombarded with offers and discounts, it's far too easy to buy stuff you don't need," Trezzi of GatheringDreams.com says. 
23. Opt for in-store or curbside pickup
"Many stores will allow you to place your order online and then come in store for a pickup at a designated time," Miller of UpgradedPoints.com says. "This way you can avoid the crowds."
24. Consider charging gifts to your credit card …
Credit cards offer stronger fraud protections than debit cards or cash, and many tout ancillary services, like purchase protection and extended warranties, that are useful this time of year. Some credit cards also offer cash back on certain purchases. 
25. … but pay off charges in real-time
To avoid going over-budget, pay your credit card balances down each day via a linked bank account. 
26. Forego financing
Given the economic uncertainty associated with the COVID-19 pandemic, avoid taking retailers up on layaway plans or financing offers you're unsure you'll be able to pay off. 
27. Set up spending alerts
Free spending alerts from your bank or credit card issuer can help you stay on budget. They can also help you readily spot fraudulent activity. 
28. Turn off '1-click' ordering
The service, most notably offered by Amazon, is convenient, but budget-conscious shoppers might want to disable it in order to avoid impulse-buys. 
29. Sign up for newsletters
Ensure promotions, specials and deals come straight to your inbox by signing up for a brand's e-newsletter. 
30. Follow your favorite retailer on social media …
You can similarly spot specials by following a retailer on Facebook, Twitter or Instagram.
Related: 12 great Apple store gifts for under $50
31. … download their shopping apps …
Many brands will offer a one-time discount as an incentive to download their shopping app onto your phone. They are also known to offer exclusive deals within the apps throughout the year. 
32. … or sign up for loyalty programs
Some retailers let you earn coupons, rewards or special savings when you sign up for their membership clubs. 
33. Look out for scams
Email, social media and, even, app stores tend to get exploited by scammers this time of year. Avoid phishing schemes by checking all correspondence for typos and misspellings (a telltale sign there's a scammer on the other end) and verifying unsolicited offers directly with the retailer (as opposed to blindly clicking on links). 
34. Set up a special email account
If you're worried about an influx of spam or you want a place to carefully parse through promotional emails and newsletters, sign up for each via a secondary email account. 
35. Surf safely
You can generally shop online more securely by leveraging anti-virus software, sticking to private Wi-Fi networks and conducting a password audit of your financial and store accounts. Find more ways to avoid getting scammed during the holiday shopping season. 
36. Leverage cash back offers
"Strategies include using a cash-back rewards credit card [or] making purchases through cash back shopping sites like Rakuten," says personal finance blogger Bella Wanana of BellaWanana.com. 
37. Shop your credit card rewards portal
Many credit card issuers offer exclusive discounts or bonus cash back through their online shopping portals. Log into your credit card rewards account to see what deals are available.
38. Take advantage of a credit card sign-up bonus
Some rewards credit cards offer bonus points, miles or cash back to new cardholders who spend a certain amount in their first few months of opening their account. If that spending threshold is within your holiday budget — and your credit is in good shape — consider taking the issuer up on their offer. 
39. Clip e-coupons
Sites like RetailMeNot, Coupons.com and Groupon aggregate special offers from retailers throughout the year.
40. Automate discounts
Install a browser extension like Honey to automatically apply online discounts, Wanana says. 
41. Look for 'Lightning Deals'
Amazon advertises short-term and limited offers on its Today's Deals page. 
42. Leverage price-matching
Some retailers, including Walmart, Best Buy and Target, have price-matching policies. You might also qualify for price protection through your credit card issuer.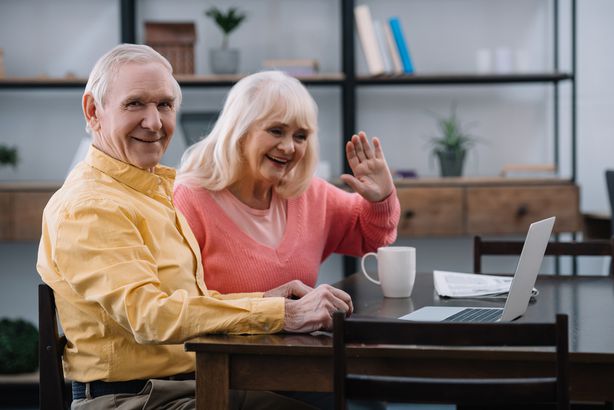 43. Look into niche discounts
For instance, students can get 50% off Amazon Prime and many retailers offer discounts for seniors through AARP.
44. Deliver gifts directly to recipients
The CDC has cautioned against even small holiday gatherings, given the current state of the pandemic. You can adhere to its guidelines and still give gifts by sending online orders directly to friends or family members outside your household. 
45. Send e-gift cards
Another option for people partaking in contactless gifting, digital gift cards can be emailed directly to recipients.
46. Get gifts at a discount
Exchanges, like GiftCardGranny, Cardpool, and Raise, sell gift cards at a discount. 
47. Redeem rebates
Rebates are paid retroactively. If you're eligible for one, be sure to send in the proper paperwork.
48. Abandon your online shopping cart
Sometimes retailers will respond with a targeted deal, limited-time offer or free shipping.
49. Shop after the holidays
If you're planning to celebrate the holidays post-pandemic, hold off on buying gifts until after Christmas. Retailers traditionally offer deep discounts on excess inventory and seasonal items, like decorations, once the holidays have officially ended.
50. Skip gifts entirely
If you're truly cash-strapped, consider foregoing gift-giving entirely. Given the current economic climate, your family should understand. 
Related: 
This article was produced and syndicated by MediaFeed.org.
AlertMe
---