Through his writing and television shows, Anthony Bourdain fearlessly explored the world through food and inspired fans to follow along. His career as a celebrity chef, travel television host and author captivated audiences and instilled envy the world over. In fact, he appeared to have it all.
But the journey ended all too soon for Bourdain. While in Strasbourg, France, for an episode of CNN's "Parts Unknown," he died by suicide at the age of 61. The network confirmed his death, though we may never know the details of Bourdain's life that led to this end.
Though Bourdain will no longer offer us new footprints to follow, we can continue learning from his signature wit and wisdom. Here, we remember his adventurous legacy with some of his best advice on travel.
1. Travel Far
"If you're twenty-two, physically fit, hungry to learn and be better, I urge you to travel—as far and as widely as possible," he advised in his book "Medium Raw: A Bloody Valentine to the World of Food and the People Who Cook." "Sleep on floors if you have to."
2. Find A Walkable Neighborhood
"If I have a good base of operations, It will be someplace I can wander from, someplace I can walk around in a neighborhood that I like," he shared in an interview with Money. "I don't want to be in a resort. This is something I avoid absolutely… I want to find a hotel in the center of things … or in a neighborhood that has charm and character. The sort of place that I can walk to a cafe or a hawkers center and sit down and, you know, feel the place."
3. Experiment
"[W]ithout experimentation, a willingness to ask questions and try new things, we shall surely become static, repetitive, and moribund," Bourdain wrote in "Medium Raw."
4. Slow Down
"You can't take it in, driving by stuff. That's not satisfying," Bourdain told Money. "Don't be afraid to just sit and watch."
5. Expect To Grow And Learn
In an interview with "Fine Dining Lovers, when asked how important it is for chefs to travel as much as possible, Bourdain said, "It's the same with anybody else. I think you become a better person by travelling, and are more likely to empathize with other people."
6. Be Willing To Experience The Bad In Pursuit Of The Good
"I've found that you're not going to have the really great travel experiences if you're not willing to experience the bad ones," Bourdain told Business Insider. "If you don't leave yourself open for things to happen to you, nothing really is going to happen to you, good or bad."
7. Explore What's Close To Home
"It's also wildly exciting to be open to the unfamiliar, because it just might be delicious," he shared with Cosmopolitan. "And I know not everyone can travel the world like I do for my TV show. But wherever you are, you can explore. One of the best things about this country is that it's filled with people from somewhere else — you can travel the world without leaving your town."
If you are having thoughts of suicide, you can call the National Suicide Prevention Lifeline at 1-800-273-8255 (TALK) or go to SpeakingOfSuicide.com/resources for additional resources.
More from MediaFeed:
50 gorgeous lakes everyone should see at least once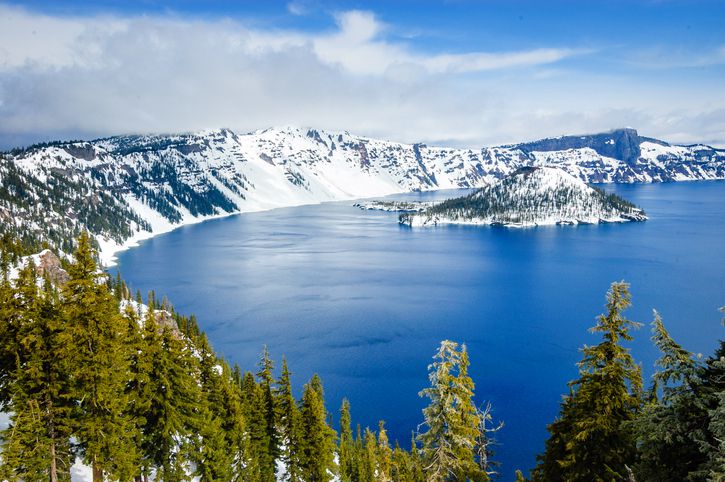 Featured Image Credit: DepositPhotos.com.
AlertMe