From finding nearby water bottle refill stations, to calculating your carbon footprint, to connecting with surplus food headed for the landfill, these apps help you live more sustainably. 
Tap
Have you ever spent the better part of an outing wandering around, looking for somewhere to fill up your reusable water bottle? Or spent money on a plastic bottle when all you really wanted was a quick sip from a water fountain? Cue Tap: the app that makes it easier to find free water sources, thereby eliminating the need for single-use water bottles! Tap directs users to restaurants, cafes, refill stations and water fountains across 7,100 cities in 30 countries. Users leave reviews about the specifics of the location, making it easy to find a tap anywhere you are. 
More From EcoWatch
Happy Cow
A favorite restaurant resource for plant-based eaters, Happy Cow is the perfect way to find vegan and vegetarian dining options. Whether visiting a new place or looking for options in your own city, Happy Cow connects users with 180,000 restaurants, cafes and grocery stores that cater to healthy, vegetarian and/or vegan eating. Users can report back on the app and let others know whether vegan/vegetarian options are extensive or limited, whether you can ask for substitutions, and whether there have been recent changes to the menu. Results can also be filtered by type of establishment (bakery, restaurant, grocery store, etc.), or to show only 100% vegan locations. Happy Cow gives each result a score based on plant-friendliness, too. 
Think Dirty
Decode the unintelligible list of toxic ingredients on the back of 350,000+ cleaning and personal care products with Think Dirty. Simply scan the product's barcode and the app will generate a "dirty meter" based on its ingredients. Read explanations of each ingredient and why it's considered "dirty," and make an informed choice about whether or to purchase the product based on Think Dirty's 0-10 safety rating. The best part: it's free! 
When we get reviews like this, grateful doesn't even begin to describe how we feel ❤️ Knowing that Think Dirty is making a positive impact in people's lives is something that we constantly strive for. It's amazing to see how our efforts are truly making a difference. pic.twitter.com/OcS8VKveoV

— Think Dirty® (@thinkdirty) March 13, 2023
Olio
Looking for a bedframe? Produce? Hair rollers? A sled? Olio is fighting against the 33 to 50% of all globally produced food that goes uneaten every year by connecting users with unwanted food (and pretty much anything else, too). Browse the app for items listed nearby, filtering for food or non-food items, or check out the "wanted" listings to see if you can hand off something you don't want to someone who does. It's an especially good resource in the weeks leading up to a big move; quickly post photos of things you're looking to offload, and let the app do the work!
Giki Zero
This carbon-calculating app asks you a few basic questions — the country and state you live in, whether you drive a car, what type of house you live in, your diet, etc. — and then determines how many kilograms of carbon you use each year. Input more specific information for each sector — such as water and electricity use under Home, and pet food and food waste under Food — for a more accurate report, and to see the percentage each sector accounts for within your overall carbon footprint. Giki will suggest steps that can lower your footprint within each sector (insulating your home, recycling a higher percentage of waste, choosing products that don't include palm oil, etc.). See the impact that each step has on your footprint, and track your progress over time to reach your carbon-cutting goals. You can also view your personal climate clock, which calculates how long the world would have before reaching 1.5ºC of warming — which is generally considered the threshold for preventing catastrophic climate impacts — if everyone used as much carbon as you. Keep yourself accountable to cutting your footprint and completing new steps with the app's "to-do list" function. 
Too Good to Go
Rescue food that's headed for the trash can at restaurants, grocery stores, coffee shops and juice bars with Too Good to Go. Whether you're looking to cut down on grocery costs, rescue food waste or just find a quick meal, browse participating venues in your neighborhood to reserve a "Surprise Bag." The bags usually cost only a few dollars — which provides an incentive for businesses to participate — and contain anything from fresh produce, to leftover buffet items from a deli, to expiring groceries, to unused ingredients or pre-made meals from restaurants. Stores give a brief outline of what's normally in their Surprise Bags, including whether you can expect vegetarian goods. They'll also provide an appointed pick-up time. 
Good on You
Looking for ethical outfit inspiration? Wondering how sustainable Khloe Kardashian's new clothing brand is? Good on You gives sustainability ratings to clothing brands for users to consult before making purchases. Their ratings are comprehensive and encompass three main areas: people, planet and animals. So the ratings — Great, Good, It's A Start, Not Good Enough and We Avoid — take the treatment of workers, environmental impact and animal welfare into account from the extraction of raw materials to the product's end-of-life impact. If you don't know where you want to shop, browse their directory to find sustainable brands based on price and clothing item. 
Bikemap
Navigate 11 million bike paths in 100 different countries with Bikemap. For the average person, choosing a bike over a car once a day reduces personal carbon emissions from transport by 67%.
Browse bike routes to the grocery store, school or your workplace, or find paths to explore a new city by bike while traveling. The app shows elevation gain and loss along routes, provides in-app navigation with auditory and visual cues, and automatically reroutes when you've taken a wrong turn. See your bike stats over time, and pair with your Apple Watch for convenient navigation.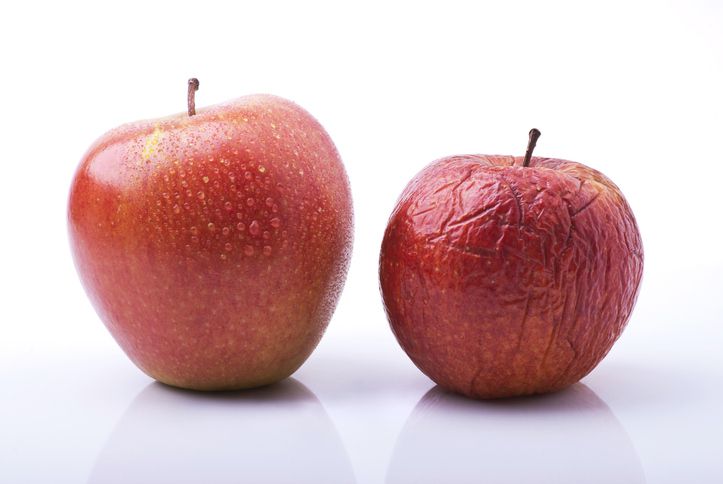 Featured Image Credit: BartekSzewczyk / istockphoto.
AlertMe