A loan shark is a person who lends money at an unlawfully high rate of interest or who threatens violence to collect debt payments. Loan sharks are predators who make extortionate extensions of credit to enrich themselves in violation of state or federal laws.Loan sharks typically charge annual percentage rates of interest exceeding 36% APR and may have a reputation of punishing victims who fail to comply with their extortion tactics. Below we describe how a loan shark works.
Related: How to use personal loans without falling victim to predatory loans
Are Predatory Lenders and Loan Sharks the Same Thing?
Loan sharks are predatory lenders, but predatory lenders are not necessarily loan sharks. Some of the U.S. states have criminal laws specifically defining loan sharks as people who lend money at an unlawfully high rate of interest or who threaten violence to collect debt payments.
Predatory lenders can be legitimate financial institutions that take advantage of unsuspecting borrowers by concealing the true nature of their lending products. These lenders may persuade consumers to purchase extra services when opening a credit account.
Predatory lenders do not necessarily use extortion and other loan sharking tactics, but they may embrace aggressive sales tactics or deception to manipulate consumers. Loan sharking relies upon coercion, while predatory lending relies upon unfair salesmanship.
Loan sharks may have zero tolerance for delinquent borrowers, while predatory lenders may overlook a borrower's ability to pay if the borrower offers or pledges collateral.
How Does a Loan Shark Work?
A loan shark works by offering financing to people who need quick cash or capital. The loan shark may offer financing at unlawfully high rates of interest and may threaten violence to coerce borrowers into accepting and complying with illegal terms and conditions.
Loan sharks may target consumers who lack access to legitimate creditors. These illegitimate lenders may develop a reputation for violence that helps them enforce their extortionate extensions of credit. Loan sharks may start off friendly when disbursing funds and then become ruthless if borrowers fail to meet their repayment demands.
Is Working With a Loan Shark Bad?
Working with a loan shark is generally a bad idea. Loan sharks are illegitimate lenders who rely upon illegal tactics for financial gain. Loan sharking is generally unlawful under federal and state laws against extortionate debt collection and criminal usury.
Loan sharks often have a reputation for violence and may threaten or harm borrowers who fail to pay their debts. Even if you're willing and able to meet the ruthless demands of a loan shark, the interest you pay would be supporting an illicit practice. Loan sharks are not legitimate creditors.
Other Ways of Borrowing Money
You may consider the following ways of borrowing money:
Personal Loans
You may take out a personal loan for quick cash. Personal loans provide borrowers with a lump sum of money and payment schedule for repaying the loan. They can be secured with collateral or unsecured, and borrowers can spend the funds on almost any personal expense.
There are certain advantages and disadvantages of a personal loan. These consumer lending products can help you build credit, but personal loans in some cases may also carry annual interest rates up to 35.99%. Borrowers are expected to make on-time monthly payments over the life of the loan.
A bank, credit union, and private lender may consider a personal loan in default once a borrower fails to make a monthly payment by its due date. Lenders may accept late payments to cure a default on a personal loan, unlike loan sharks who may retaliate with violence.
Credit Cards
Consumers can use credit cards to pay for goods and services on open-end credit. This revolving credit provides flexibility in managing your credit card balances each billing cycle.
You can apply for credit card accounts through a licensed bank or credit union. Every credit card account has a predetermined credit limit capping how much you can charge on the card. Cardholders are expected to repay their credit card debts over time and can make monthly payments that meet or exceed the minimum payment due.
You can generally avoid paying interest on credit card purchases by paying your statement balance in full each billing cycle.
Family Loans
Consumers may borrow money from family members. A family member may be willing to loan you a lump sum of money without charging you interest.
Asking relatives for family loans can help you meet planned or unplanned expenses, but failing to repay them back in full could strain your relationship with them.
Some relatives may offer financial assistance without any expectation of repayment, but other family members may charge interest and demand repayment in full.
Personal Savings
Consumers with available personal savings may consider using those funds instead of borrowing from a lender or creditor. Any money you have deposited in a checking or savings account can be withdrawn and spent as you see fit.
A savings and interest-bearing checking account can allow you to earn interest payments on any money you've deposited into your bank accounts. Dipping into these savings can help you cover planned or unplanned expenses.
Using your personal savings to cover major expenses doesn't increase your debt-to-income ratio and doesn't require a hard pull inquiry into your credit report. Some savings accounts, however, may place limits on the number of withdrawals or transactions you can make during any monthly statement cycle.
The Takeaway
Loan sharking and predatory lending are discredited forms of financing that may violate state and federal laws in some cases. A 2006 federal law, the Military Lending Act, bans creditors from giving members of the U.S. armed forces high-interest loans charging more than 36% APR. At least 18 states and the District of Columbia have similar APR caps that effectively ban payday loans.
Learn More:
This article originally appeared on LanternCredit.com and was syndicated by MediaFeed.org.
Lantern by SoFi:
This Lantern website is owned by SoFi Lending Corp., a lender licensed by the Department of Financial Protection and Innovation under the California Financing Law, license number 6054612; NMLS number 1121636. (www.nmlsconsumeraccess.org)
All rates, fees, and terms are presented without guarantee and are subject to change pursuant to each provider's discretion. There is no guarantee you will be approved or qualify for the advertised rates, fees, or terms presented. The actual terms you may receive depends on the things like benefits requested, your credit score, usage, history and other factors.
*Check your rate: To check the rates and terms you qualify for, Lantern and/or its network lenders conducts a soft credit pull that will not affect your credit score. However, if you choose a product and continue your application, the lender(s) you choose will request your full credit report from one or more consumer reporting agencies, which is considered a hard credit pull and may affect your credit.
All loan terms, including interest rate, and Annual Percentage Rate (APR), and monthly payments shown on this website are from lenders and are estimates based upon the limited information you provided and are for information purposes only. Estimated APR includes all applicable fees as required under the Truth in Lending Act. The actual loan terms you receive, including APR, will depend on the lender you select, their underwriting criteria, and your personal financial factors. The loan terms and rates presented are provided by the lenders and not by SoFi Lending Corp. or Lantern. Please review each lender's Terms and Conditions for additional details.
Many factors affect your credit scores and the interest rates you may receive. SoFi is not a Credit Repair Organization as defined under federal or state law, including the Credit Repair Organizations Act. SoFi does not provide "credit repair" services or advice or assistance regarding "rebuilding" or "improving" your credit record, credit history, or credit rating. For details, see the FTC's website on credit (https://consumer.ftc.gov/credit-loans-debt)
Financial Tips & Strategies: The tips provided on this website are of a general nature and do not take into account your specific objectives, financial situation, and needs. You should always consider their appropriateness given your own circumstances.
Personal Loan:
SoFi Lending Corp. ("SoFi") operates this Personal Loan product in cooperation with Even Financial Corp. ("Even"). If you submit a loan inquiry, SoFi will deliver your information to Even, and Even will deliver to its network of lenders/partners to review to determine if you are eligible for pre-qualified or pre-approved offers. The lenders/partners receiving your information will also obtain your credit information from a credit reporting agency. If you meet one or more lender's and/or partner's conditions for eligibility, pre-qualified and pre-approved offers from one or more lenders/partners will be presented to you here on the Lantern website. More information about Even, the process, and its lenders/partners is described on the loan inquiry form you will reach by visiting our Personal Loans page as well as our Student Loan Refinance page. Click to learn more about Even's Licenses and Disclosures, Terms of Service, and Privacy Policy.
Personal loan offers provided to customers on Lantern do not exceed 35.99% APR. An example of total amount paid on a personal loan of $10,000 for a term of 36 months at a rate of 10% would be equivalent to $11,616.12 over the 36 month life of the loan.
Student Loan Refinance:
SoFi Lending Corp. ("SoFi") operates this Student Loan Refinance product in cooperation with Even Financial Corp. ("Even"). If you submit a loan inquiry, SoFi will deliver your information to Even, and Even will deliver to its network of lenders/partners to review to determine if you are eligible for pre-qualified or pre-approved offers. The lender's receiving your information will also obtain your credit information from a credit reporting agency. If you meet one or more lender's and/or partner's conditions for eligibility, pre-qualified and pre-approved offers from one or more lenders/partners will be presented to you here on the Lantern website. More information about Even, the process, and its lenders/partners is described on the loan inquiry form you will reach by visiting our Personal Loans page as well as our Student Loan Refinance page. Click to learn more about Even's Licenses and Disclosures, Terms of Service, and Privacy Policy.
Student loan refinance loans offered through Lantern are private loans and do not have the debt forgiveness or repayment options that the federal loan program offers, or that may become available, including Income Based Repayment or Income Contingent Repayment or Pay as you Earn (PAYE).
Notice: Recent legislative changes have suspended all federal student loan payments and waived interest charges on federally held loans until 08/31/22. Please carefully consider these changes before refinancing federally held loans, as in doing so you will no longer qualify for these changes or other future benefits applicable to federally held loans.
Auto Loan Refinance:
Automobile refinancing loan information presented on this Lantern website is from Caribou. Auto loan refinance information presented on this Lantern site is indicative and subject to you fulfilling the lender's requirements, including: you must meet the lender's credit standards, the loan amount must be at least $10,000, and the vehicle is no more than 10 years old with odometer reading of no more than 125,000 miles. Loan rates and terms as presented on this Lantern site are subject to change when you reach the lender and may depend on your creditworthiness. Additional terms and conditions may apply and all terms may vary by your state of residence.
Secured Lending Disclosure:
Terms, conditions, state restrictions, and minimum loan amounts apply. Before you apply for a secured loan, we encourage you to carefully consider whether this loan type is the right choice for you. If you can't make your payments on a secured personal loan, you could end up losing the assets you provided for collateral. Not all applicants will qualify for larger loan amounts or most favorable loan terms. Loan approval and actual loan terms depend on the ability to meet underwriting requirements (including, but not limited to, a responsible credit history, sufficient income after monthly expenses, and availability of collateral) that will vary by lender.
Life Insurance:
Information about insurance is provided on Lantern by SoFi Life Insurance Agency, LLC. Click here to view our licenses.
More from MediaFeed:
What happens to your personal loans when you die?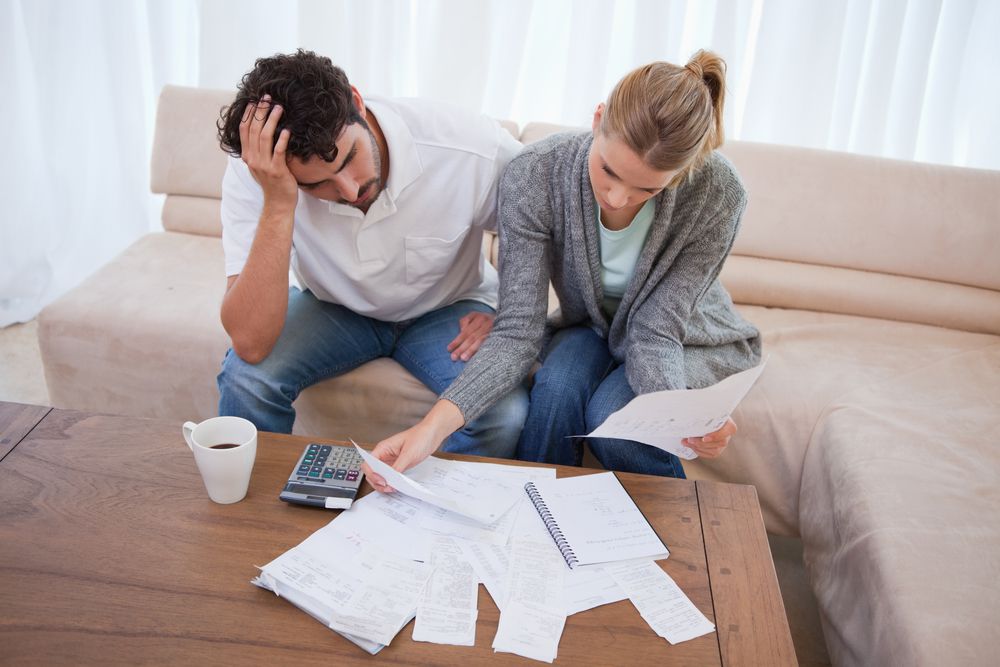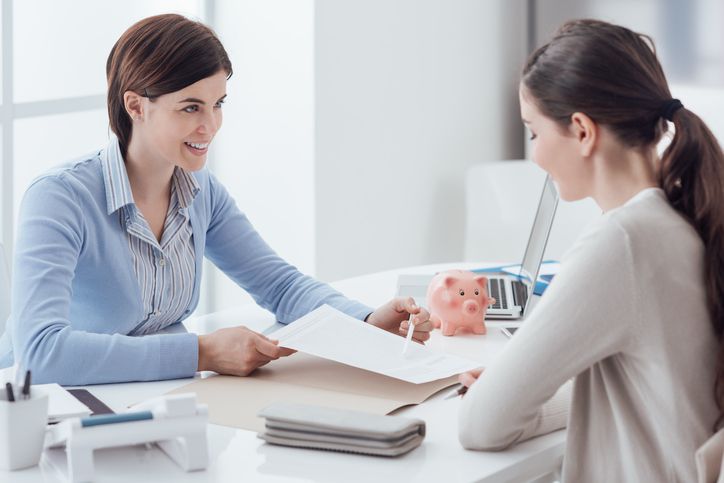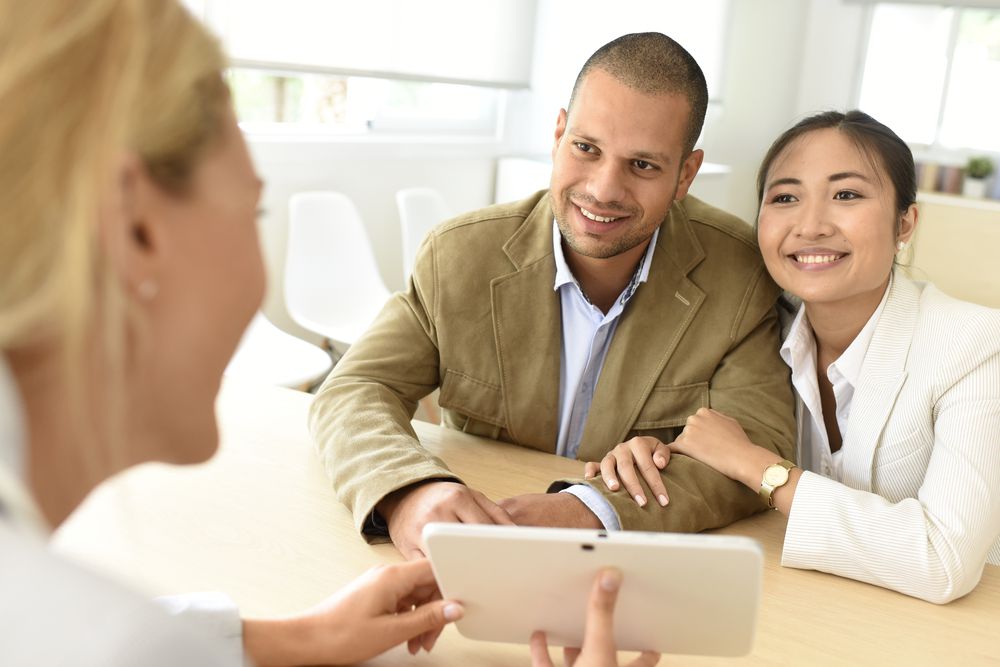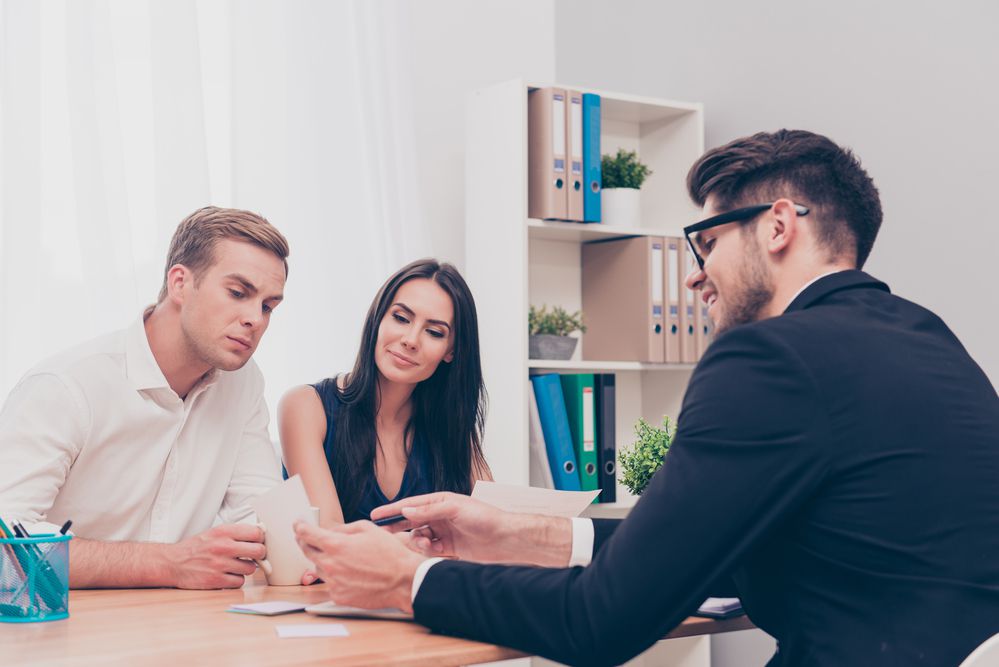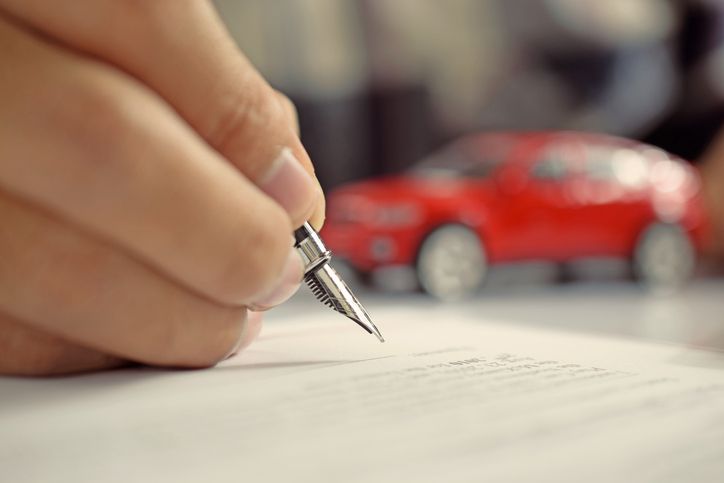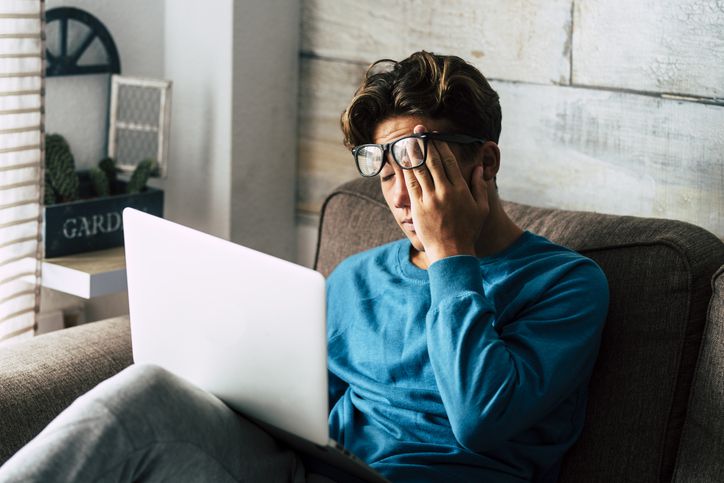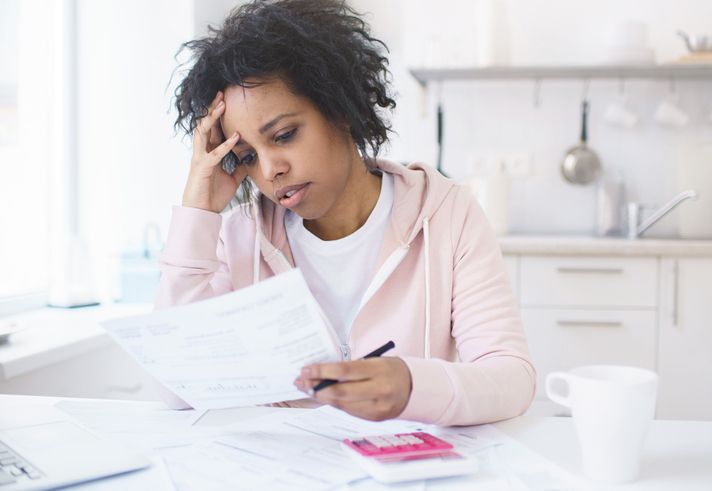 Featured Image Credit: Damir Khabirov / iStock.
AlertMe