Americans bought 16.4 million guns in 2022, making it the third busiest year on record for firearm sales.
The National Instant Criminal Background Check System (NICS) conducted nearly 31.5 million checks in 2022, of which more than 16 million were for gun sales. This number is not inclusive of guns transferred or purchased by concealed carry permit holders in states that do not require NICS checks at the point of purchase. In fact, only about 40% of guns sold in the United States actually require a background check at the time of purchase, meaning the actual number of gun sales for 2022 is likely much higher.
Black Friday 2022 was the third-highest firearm sales day, surpassing the amounts sold on the same dates in 2020 and 2021, according to the FBI.
Each state has its own approach to gun ownership and registration, so we used Statista's latest data report to determine which states have seen the highest increase in firearm-related background checks.
Here are the states that have the highest number of registered guns in the country.
51. District of Columbia
NICS background checks done by U.S. firearms licensees in 2022: 16,102
50. Hawaii
NICS background checks done by U.S. firearms licensees in 2022: 18,842
49. Rhode Island
NICS background checks done by U.S. firearms licensees in 2022: 27,900
48. Vermont
Number of background checks done by the NICS per 100,000 residents in 2022: 44,722
47. Delaware
NICS background checks done by U.S. firearms licensees in 2022: 58,323
46. Wyoming
NICS background checks done by U.S. firearms licensees in 2022: 70,276
45. North Dakota
NICS background checks done by U.S. firearms licensees in 2022: 72,458
44. Nebraska
NICS background checks done by U.S. firearms licensees in 2022: 75,084
43. Alaska
NICS background checks done by U.S. firearms licensees in 2022: 84,802
42. South Dakota
NICS background checks done by U.S. firearms licensees in 2022: 87,589
41. Maine
NICS background checks done by U.S. firearms licensees in 2022: 114,090
40. New Hampshire
NICS background checks done by U.S. firearms licensees in 2022: 133,507
39. Montana
NICS background checks done by U.S. firearms licensees in 2022: 141,803
38. Nevada
NICS background checks done by U.S. firearms licensees in 2022: 152,261
37. New Jersey
NICS background checks done by U.S. firearms licensees in 2022: 167,740
36. New Mexico
NICS background checks done by U.S. firearms licensees in 2022: 173,793
35. Kansas
NICS background checks done by U.S. firearms licensees in 2022: 191,895
34. West Virginia
NICS background checks done by U.S. firearms licensees in 2022: 192,868
33. Iowa
NICS background checks done by U.S. firearms licensees in 2022: 218,703
32. Massachusetts
NICS background checks done by U.S. firearms licensees in 2022: 227,928
31. Connecticut
NICS background checks done by U.S. firearms licensees in 2022: 230,702
30. Idaho
NICS background checks done by U.S. firearms licensees in 2022: 235,465
29. Arkansas
NICS background checks done by U.S. firearms licensees in 2022: 239,350
28. Mississippi
NICS background checks done by U.S. firearms licensees in 2022: 284,864
27. Maryland
NICS background checks done by U.S. firearms licensees in 2022: 326,114
26. Louisiana
NICS background checks done by U.S. firearms licensees in 2022: 344,808
25. Oklahoma
NICS background checks done by U.S. firearms licensees in 2022: 370,275
24. South Carolina
NICS background checks done by U.S. firearms licensees in 2022: 423,098
23. New York
NICS background checks done by U.S. firearms licensees in 2022: 447,567
22.Oregon
NICS background checks done by U.S. firearms licensees in 2022: 495,842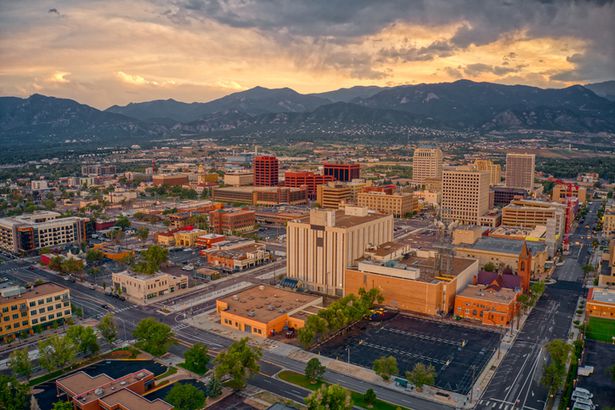 21. Colorado
NICS background checks done by U.S. firearms licensees in 2022: 528,335
20. Missouri
NICS background checks done by U.S. firearms licensees in 2022: 530,932
19. Arizona
NICS background checks done by U.S. firearms licensees in 2022: 533,699
18. Virginia
NICS background checks done by U.S. firearms licensees in 2022: 567,504
17. Georgia
NICS background checks done by U.S. firearms licensees in 2022: 601,407
16. North Carolina
Number of background checks done by the NICS per 100,000 residents in 2022: 612,695
15. Wisconsin
NICS background checks done by U.S. firearms licensees in 2022: 635,528
14. Ohio
NICS background checks done by U.S. firearms licensees in 2022: 656,936
13. Washington
NICS background checks done by U.S. firearms licensees in 2022: 706,260
12. Alabama
NICS background checks done by U.S. firearms licensees in 2022: 739,113
11. Michigan
NICS background checks done by U.S. firearms licensees in 2022: 789,160
10. Tennessee
NICS background checks done by U.S. firearms licensees in 2022: 836,953
9. Minnesota
NICS background checks done by U.S. firearms licensees in 2022: 891,044
8. Utah
NICS background checks done by U.S. firearms licensees in 2022: 1,014,277
7. Indiana
NICS background checks done by U.S. firearms licensees in 2022: 1,105,040
6. Pennsylvania
NICS background checks done by U.S. firearms licensees in 2022: 1,229,129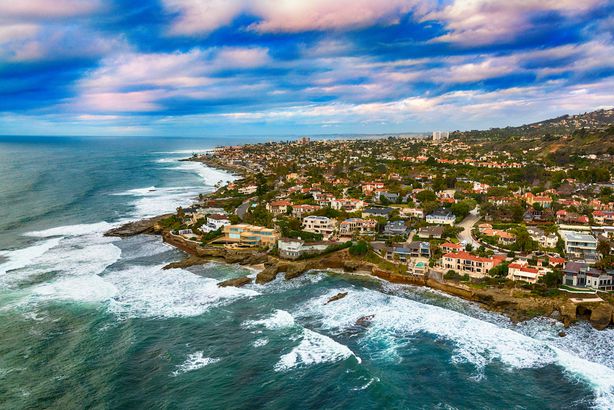 5. California
NICS background checks done by U.S. firearms licensees in 2022: 1,431,993
4. Florida
NICS background checks done by U.S. firearms licensees in 2022: 1,474,730
3. Texas
NICS background checks done by U.S. firearms licensees in 2022: 1,732,651
2. Kentucky
NICS background checks done by U.S. firearms licensees in 2022: 4,016,510
1. Illinois
NICS background checks done by U.S. firearms licensees in 2022: 4,476,055
AlertMe