Many people worry that creating a budget will be too complicated, too restrictive, and put the kibosh on fun.
But a budget is really nothing more than a plan for your money. A well-thought-out budget can help you take control of your finances and use your money with intention, so you have enough to cover your bills, build your savings, and (yes) still have enough left over for fun.
A line-item budget, which groups expenses into specific categories can be particularly helpful because it gives you a bird's eye view of your spending patterns (including areas where you may overspend).
And while it might sound complicated to set up, you can actually put together a personal line item budget in a few relatively simple steps, which include: tallying your income, coming up with spending categories and setting spending targets for each category.
Related: When should you pay in cash?
What is a Line Item Budget?
A line-item budget is a method used by many small businesses to plan and keep tabs on financial spending. But anyone can benefit from setting up this type of budgeting plan. A line-item budget groups related costs together. For an individual, that would include fixed expenses, such as rent and utilities, as well as variable expenses, like groceries, restaurants, and clothing.
Line item expenses can also include saving and investing, such as emergency savings, savings designated for specified large purchases (such as a car or a vacation), and retirement savings.
A line-item budget helps ensure that you'll have enough money each month to cover essentials and nonessentials (without running up debt), while also putting money aside for future goals.
Line Item Budgeting: Step by Step
To get started with budgeting, it can be a good idea to gather all of your financial paperwork, including bank and credit card statements and bills, for the past six months or so, and then follow these simple steps.
Step 1: Figuring Out Your Household Income
One of the most important pieces of information you'll need to create a budget is how much money you bring in each month. You'll want to look at after-tax income since that is the money you have available to spend.
Depending on your situation, you may only need to look at your W2, pay stubs or the direct deposits on your bank statement to assess your monthly take-home income. But, some may have different streams of income, such as:
Side hustle cash flow
Investment income
Alimony
Child support
Small business income
If you're self-employed, you can look at how much you bring in over six to 12 months and then come up with a monthly average, making sure you subtract any income taxes that will be owed on this money.
Step 2: Coming Up with Personal Budget Line Items
You can use the financial paperwork you've gathered to make a list of all bills that must be paid on a monthly basis–these will all be line items on your monthly budget. If you have bills that come due quarterly, semi-annually or annually, such as insurance, you can break the total amount into monthly payments so you can enter them in each month's budget.
To figure out how much you spend each month on variable expenses, like groceries and entertainment, you can use credit card and bank statements, as well as any receipts you've saved.
To get a more accurate picture of your weekly spending (that includes cash payments like morning coffees and food truck lunches), however, you may want to actually track your spending for a month or so. There are plenty of apps you can use to track and categorize your spending. Or, you can also save receipts and add everything up on your own.
Everyone's financial situation is different, but what follows is a list of suggested categories to help make sure you don't forget any monthly expenses:
Housing
Mortgage or rent
Property taxes
Household repairs
HOA fees
Transportation
Car payment
Car warranty
Gas
Tires
Maintenance and oil changes
Parking fees
Repairs
Registration and DMV Fees
Food
Groceries
Restaurants
Pet food
Utilities
Electricity
Water
Garbage
Phones
Cable
Internet
Clothing
Adult clothing
Adult shoes
Children's clothing
Children's shoes
Medical/Healthcare
Primary care
Dental care
Specialty care (dermatologists, orthodontics, optometrists, etc.)
Urgent care
Medications
Medical devices
Insurance
Health insurance
Homeowner's or renter's insurance
Home warranty or protection plan
Auto insurance
Life insurance
Disability insurance
Household Items/Supplies
Toiletries
Laundry detergent
Kitchen/Cleaning supplies
Tools
Personal
Gym memberships
Haircuts
Salon services
Cosmetics/Grooming (like makeup or services like manicures)
Babysitter
Debt
Personal loans
Student loans
Credit cards
Retirement
Education
Children's college
Your college
School supplies
Books
Savings
Emergency fund
Big purchases like a new mattress or laptop
Other savings
Gifts/Donations
Birthday
Anniversary
Wedding
Christmas
Special occasion
Charities
Entertainment
Alcohol and/or bars
Games
Movies
Concerts
Vacations
Subscriptions (Netflix, Amazon, Hulu, etc.)
Step 3: Setting Up Your Line Item Budget
Once you have all of your categories (or line items), you can use a computer spreadsheet or a lined notepad to list all monthly expenses. Next to each entry, you can place the amount of money you are budgeting for it out of your monthly income. These numbers can be based on previous bills, as well as information gleaned from tracking your spending.
If you find there isn't enough money in your monthly income to cover all of your expenses–including retirement and savings–you may then want to rejigger your budget. This might involve cutting back on nonessential expenses. For example, you might decide to cook a few more nights per week and spend less on eating in restaurants or getting take-out. Or you might opt to get rid of cable, or quit the gym and start working out at home. You can then reallocate that money toward saving for a future goal.
One guideline for budgeting you may want to keep in mind is the 50/30/20 budget rule, which states that you should put 50 percent of your income toward needs, 30% toward wants and 20% for savings. How you allocate spending within these categories is up to you.
You may also want to keep in mind that a line item budget isn't set in stone. As you adjust your goals or experience changes in your income or lifestyle, you can make tweaks and changes to your budget. Your life likely isn't stagnant, and your budget shouldn't be either.
The Takeaway
A line-item budget, which groups expenses into categories and subcategories, can shine a light on exactly where your money is going each month and help ensure that your spending is in line with your priorities and goals. In order to create a successful budget, everything should be accounted for, from large expenses like your mortgage and car payment to smaller expenses like your gym membership and Netflix subscription.
When creating a line item budget, you may notice that you're spending more than you thought on things that aren't all that important to you, or that you rarely use. You may then decide to reallocate that money towards something you really care about, such as saving up for a new car or a down payment on a home.
Learn More:
This article
originally appeared on SoFi.com and was
syndicated by MediaFeed.org.
SoFi Money
SoFi Money is a cash management account, which is a brokerage product, offered by SoFi Securities LLC, member FINRA  / SIPC . Neither SoFi nor its affiliates is a bank. SoFi Money Debit Card issued by The Bancorp Bank. SoFi has partnered with Allpoint to provide consumers with ATM access at any of the 55,000+ ATMs within the Allpoint network. Consumers will not be charged a fee when using an in-network ATM, however, third party fees incurred when using out-of-network ATMs are not subject to reimbursement. SoFi's ATM policies are subject to change at our discretion at any time.
Financial Tips & Strategies: The tips provided on this website are of a general nature and do not take into account your specific objectives, financial situation, and needs. You should always consider their appropriateness given your own circumstances.

More from MediaFeed:
7 fun ways to save money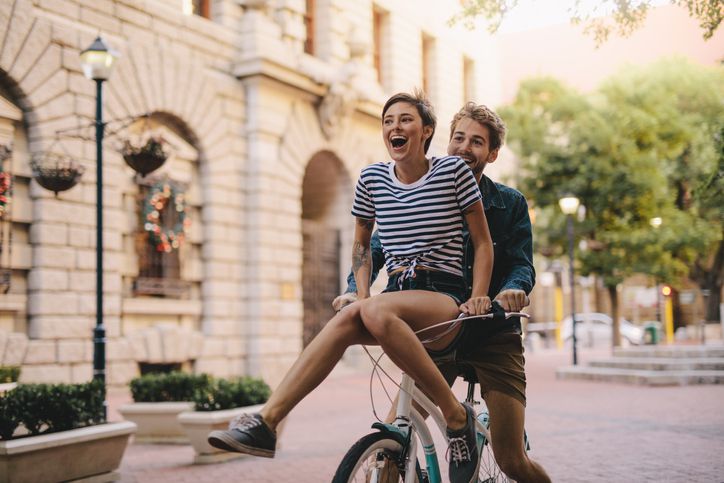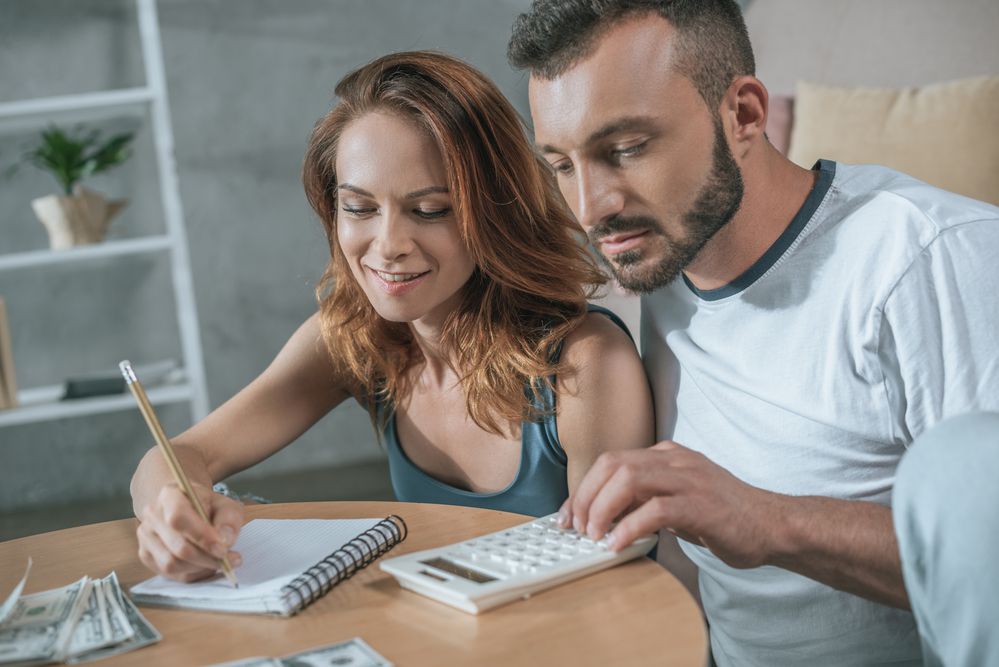 Featured Image Credit: twinsterphoto / iStock.
AlertMe