Ranking Assets
When it comes to building wealth in America, 23% of Americans say real estate is the best strategy, according to a survey conducted by CNBC (CMCSA) and Momentive (MNTV). Real estate investing topped the list, coming in above stock investing at 16%, starting a business at 15%, and starting a side hustle at 12%.
With that being said, only 12% of Americans actually bought property in 2022. On the other hand, 27% of Americans invested in the stock market. So, why are people saying one thing, but doing another?
Want To, But Can't
One reason why many Americans have yet to invest in real estate is due to a higher barrier to entry. The costs of buying property can be far more substantial than buying stocks or securities.
Real estate purchases carry down payments, closing costs, insurance, and maintenance. In 2022, the average cost for a 20% down payment in the 50 largest cities in the US was nearly $63,000. This alone can put real estate investing out of reach for many people. And that's not to mention the challenges of getting approved for a mortgage to buy property, or the inflated mortgage rates buyers face post-approval.
Because of this, it appears that real estate investing becomes more popular as your income increases. Only 6% of Americans making less than $50,000 said they bought real estate this year. But, for Americans earning $100,000 or more, this percentage increased to 21%.
What Should I Do?
It's important to remember that there is no "right" way to build wealth. Sure, some strategies might be more popular than others, but it's all about finding the strategy that aligns best with your goals, personality, and risk tolerance.
If you are priced out of buying real estate—or feel it's too much trouble in the first place—then investing in stocks or an IRA is a perfectly viable strategy. In fact, generally speaking, stocks have been known to grow at a rate faster than real estate. Potential advantages include the fact that they can be bought and sold quicker, they pay dividends, and require minimum upkeep. On the other hand, buying real estate will give you hands-on control over your investment.
Just like picking out a new car, there is no right or wrong answer. It's all about finding one that fits your lifestyle and will get you from point A to point B—or, in the case of assets, the option that will get you from today to retirement.
Learn More:
This article originally appeared on SoFi.com and was syndicated by MediaFeed.org.
Please understand that this information provided is general in nature and shouldn't be construed as a recommendation or solicitation of any products offered by SoFi's affiliates and subsidiaries. In addition, this information is by no means meant to provide investment or financial advice, nor is it intended to serve as the basis for any investment decision or recommendation to buy or sell any asset. Keep in mind that investing involves risk, and past performance of an asset never guarantees future results or returns. It's important for investors to consider their specific financial needs, goals, and risk profile before making an investment decision.
The information and analysis provided through hyperlinks to third party websites, while believed to be accurate, cannot be guaranteed by SoFi. These links are provided for informational purposes and should not be viewed as an endorsement. No brands or products mentioned are affiliated with SoFi, nor do they endorse or sponsor this content.
Communication of SoFi Wealth LLC an SEC Registered Investment Advisor
SoFi isn't recommending and is not affiliated with the brands or companies displayed. Brands displayed neither endorse or sponsor this article. Third party trademarks and service marks referenced are property of their respective owners.
More from MediaFeed:
19 ways to actually save money in 2023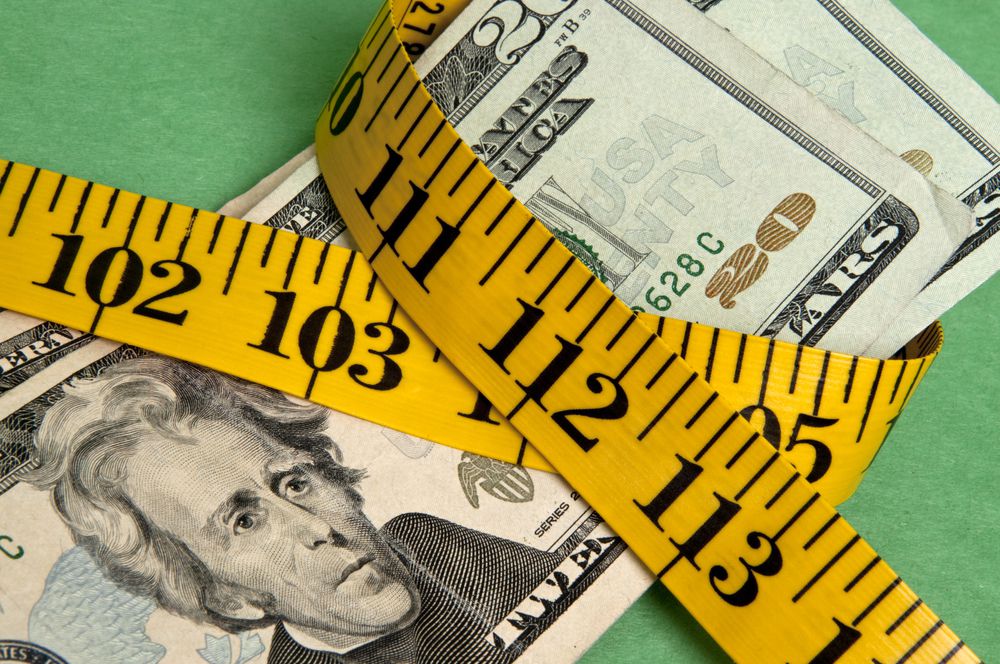 Featured Image Credit: DepositPhotos.com.
AlertMe