Getting paid as a business owner is rewarding, but after you celebrate those hard-won sales, you may have this question: Where should that money go?
Can you put it in your personal checking account? Do you need to have a separate business checking account? What are the rules?
Keeping your personal and business finances separate is a smart idea to maintain accurate records, understand your business' financial health, and make informed decisions. Even further, those separate accounts might not just be a recommendation—depending on your business, they could be a requirement.
What's the difference between business and personal checking accounts?
A business checking account helps business owners hold and manage money made within a company. Personal checking accounts help individuals hold and manage their personal funds. Some of the main differences include:
Business bank accounts have more legal protections than personal bank accounts, meaning you won't be offered protection from business liabilities when using a personal checking account for business expenses.
Business bank accounts can do a better job at solidifying your brand.
Personal bank accounts and business bank accounts have a different fee structure.
Folks who operate under a DBA (doing business as) name, an LLC, or a corporation might want to consider opening a business checking account that's separate from your personal checking account.
Here are a few key factors of a business banking account:
Includes a business checking account
Allows you to make payments from the account, transfer money electronically, and use a business debit card
Helps you separate savings from working capital
May require a minimum deposit and/or balance requirements and monthly fees
On the other hand, personal checking accounts are intended for personal funds.
Personal fund activities include:
Depositing paychecks from an employer
Paying personal expenses including mortgage and phone bills
Debit card purchases
Transferring funds to personal savings accounts
Withdrawing money from an ATM
Gifts and personal payments to friends, family, and acquaintances
Why should I consider a business bank account?
When it comes to business checking vs. personal checking, opening a dedicated business bank account can help you:
Safeguard your business funds by separating your personal finances
Easily monitor your business spending
Create more realistic budgets
Practice better bookkeeping habits that keep your business finances organized
Help you get a business loan, line of credit, or a business credit card when you need one
In short, even if a separate account isn't required for your business, it's still a good idea to get one. We'll explore these benefits in depth below.
Can I use the same bank for personal and business banking?
Yes! When choosing a bank for your business bank account, many people start with financial institutions they know and like. If you have a personal bank account in good standing, you may get a better offer on a business bank account at the same bank.
Many banking institutions that offer consumer or personal bank accounts also offer business banking services. However, reviewing the specific features of a business bank account is always a good idea before you sign up.
Some business banking service providers may offer account features specifically tailored to small businesses.
Business checking account benefits
It makes sense for business owners to separate their checking accounts for business and personal use. Here are a few business checking account benefits that you should consider.
Accurate accounting
When you open a business checking account, you are able to keep closer tabs on your cash flow. When you blend the two accounts, it's common to get confused with funds moving in and out frequently. Separating your business transactions will also reduce the stress of your bookkeeper, resulting in more accurate accounting.
Streamlined tax reporting
You can take the hassle out of tax reporting when you have a separate business checking account. Save the headache of sifting through all your transactions to decipher which are personal or business expenses. With an unconnected checking account, you will have a built-in record of all company spending.
Asset protection
Dividing your business and personal spending into two accounts can protect your assets from potential debt or fraud. If you blend the two into one account, a court could go after your personal funds if you run into legal issues with your business.
Business vs. hobby legitimacy
The IRS requires you to report all income, but a combined checking account could falsely categorize your company as a hobby instead of a legitimate business. Keeping your funds separate and providing a paper trail of business transactions would help prove you are running a fully-functioning company.
Enhances your professional brand
Your image and reputation are critical as a business owner. For example, your clients may see you as a more established business if payments go directly to a business checking account vs. a personal account. By opening a business checking vs. personal checking account, you could also expand your line of credit or chances of taking out a small business loan in the future due to establishing trust.
Business checking account factors to consider
Deciding which business checking account is best for you is a big decision. As a business owner, you will want to look at the key features of both types of bank accounts. Here are some things you should consider:
Fees: Most business banking accounts have monthly and annual fees. Make sure to look for one that waives or reduces the monthly fees if you maintain a certain amount. Fees, on average, are $10–$20 monthly but could be more expensive.
Minimum deposit and balance requirement: Some business banking accounts require a minimum opening deposit amount and maintaining a certain balance. It's best to find an account that doesn't require a large deposit or high balance requirement.
Interest rates: The highest interest often provides the highest return on investment, but it shouldn't be the only priority when choosing a checking account. Most accounts with high interest rates also come with increased monthly fees that could cancel out your earning potential.
Transaction limits: Certain banking accounts restrict the number of deposits and withdrawals you can make each month.
Employee debit cards: You can give your employees limited access to your business banking account for company purchases. However, not all banks offer this perk. It would be beneficial to choose a business banking account that offers employee debit cards.
Online services: With new technology on the rise, certain banks offer online services. Manage your funds and get all your banking down in the comfort of your home or office. However, not all online banks have physical branches in every town, so make sure to check to see if your business bank has a location nearby.
Sign-up bonuses: While sign up bonuses aren't standard at most banks, certain business banking accounts will offer new customers cash bonuses for signing up, making a certain deposit, and maintaining a specific balance.
What do you need to open a business bank account?
One of the biggest differences between personal vs. business banking accounts is the application process and requirements.
Nearly everyone can open a personal banking account, but to open a business banking account you will need the following:
State-issued ID
Social Security number or employer identification number (EIN)
Business license
Articles of Organization for LLCs
Articles of incorporation for corporations
Keep in mind that the exact documentation required will vary depending on the bank you are applying to and your overall legal structure. Sole proprietors typically use their own personal information, while corporations and LLCs need to provide more business-related documentation in addition to personal information.
Business banking account FAQ
Still not sure about the ins and outs of business checking vs personal checking accounts? Check out some frequently asked questions to ramp up your understanding of these bank accounts.
Can I use my personal account for business expenses or my business account for personal expenses?
No, it's not recommended that you use your personal bank account for business purposes. Nor should you use your business account for personal expenses. Separating your business and personal financials may help you avoid legal issues or problems with recordkeeping.
Can I use my personal checking account if I own a corporation or LLC?
No, if you're registered as an LLC or corporation, a separate bank account for business finances may help protect you legally. It's a good idea to open a bank account under your business name as soon as you start handling business transactions.
Can I use my personal bank account as a sole proprietor?
You're not required to have a separate business bank account as a sole proprietorship, but separate accounts are still a good idea. A dedicated business account can help you separate business and personal expenses and manage your business finances more easily.
Do you need business revenue to open a business checking account?
No, you do not need to earn money or show proof of a profit before you open a business checking account. Opening a separate bank account for your business should be one of the first steps you take as soon as you start your company.
However, keep in mind that some business checking vs. personal checking accounts require a minimum deposit amount when you sign up. Make sure you read the terms and conditions before opening your business account.
Are business checking accounts FDIC insured?
Folks that aren't sure whether to choose a business checking vs. personal checking account should know the Federal Deposit Insurance Corporation (FDIC) protects personal deposit accounts up to $250,000 per account. Business checking accounts can receive the same amount of protection.
The FDIC protects the following items:
Checking accounts
Savings accounts
Negotiable Order of Withdrawal accounts
Money market deposits
Certificates of deposit (CDs)
Money orders
Cashier checks
Other official bank-issued items
Keep in mind that the FDIC protections do not apply to investments, safe deposit boxes, annuities, or life insurance policies. However, you do have the reassurance that your funds are covered up to the applicable amount.
Final thoughts
While personal checking accounts are great for storing your funds, opening a separate account for business expenses could serve a larger purpose. Business banking accounts allow you to legitimize your company, streamline bookkeeping, and protect your assets. Making the switch could greatly enhance your overall business.
This content is for information purposes only and information provided should not be considered legal, accounting or tax advice or a substitute for obtaining such advice specific to your business. Additional information and exceptions may apply. Applicable laws may vary by state or locality. No assurance is given that the information is comprehensive in its coverage or that it is suitable in dealing with a customer's particular situation. Intuit Inc. does it have any responsibility for updating or revising any information presented herein. Accordingly, the information provided should not be relied upon as a substitute for independent research. Intuit Inc. cannot warrant that the material contained herein will continue to be accurate, nor that it is completely free of errors when published. Readers should verify statements before relying on them.
Related:
This article originally appeared on the Quickbooks Resource Center and was syndicated by MediaFeed.org.
More from MediaFeed:
Home businesses tax deductions to take as a small business owner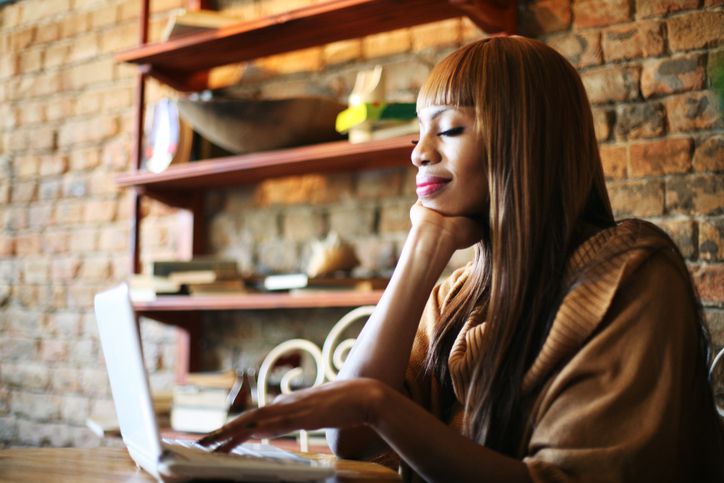 Featured Image Credit: DepositPhotos.com.
AlertMe