Editor's note: Lantern by SoFi seeks to provide content that is objective, independent and accurate. Writers are separate from our business operation and do not receive direct compensation from advertisers or partners. Read more about our Editorial Guidelines and How We Make Money.
There are many reasons you might want to refinance your auto loan — there are now lower prevailing interest rates or you need lower monthly payments, for example. But even if you previously qualified for an auto loan on your own, you might be able to refinance your auto loan with a cosigner.
By "borrowing" your cosigner's good credit, you might qualify for a better rate and terms than you would with just your own credit history. The process starts with seeing if you qualify for a loan refinance. Then you'll need to determine if both you and your cosigner meet potential lenders' requirements. From there, you could be on your way to cruising into the future with a better loan.
Related: 11 types of personal loans & their differences
How Does Adding a Cosigner to an Auto Loan Help You?
If you're working with a low credit score or a limited credit history, it can be difficult to qualify for a car loan that has reasonable rates and terms. A cosigner is someone who agrees to share responsibility for paying back the loan. If that person has good credit, you could secure a loan with rates and terms that wouldn't otherwise be available to you. Some benefits of adding a cosigner to an auto loan include:
Improved odds of approval. Even if your credit score shows that you're considered to be a high-risk borrower, a cosigner can lower that risk by putting his or her own credit on the line to ensure the loan is repaid.
A better interest rate and lower monthly payments. Since your credit score is a main factor in the interest rate you're eligible to receive on a loan, having a cosigner with good credit can help you qualify for a lower rate and, in turn, lower the cost of your refinanced auto loan over time as well as monthly payments.
The chance to build your credit. When you add a cosigner to an auto loan, you're considered the primary borrower. That means that the loan will appear on your credit report, helping you increase your credit history, as long as you make timely payments.
Just remember that your cosigner also bears legal responsibility for the loan, so if you're not careful about making your payments on time, you can endanger that person's credit report and your relationship.
Adding a Cosigner During Refinance
If you're thinking about refinancing an auto loan to add a cosigner, you might be wondering what a cosigner needs to do to qualify. For starters, the cosigner will typically need to have a credit score above 670, with sufficient income and a solid debt-to-income ratio, as it's called in auto loan terminology. The debt-to-income ratio will determine whether or not a cosigner could afford the monthly payments on the loan if you didn't pay.
Regardless of whether the cosigner actually does plan to pay the loan for you, the lender will want to ensure that he or she would be able to make good on the loan if needed. If your cosigner is able to meet all of the lender's requirements, he or she can sign the loan agreement along with you to help you lock in a loan with better rates and terms. If you fail to make payments on the loan after driving away from the deal, both your credit and your cosigner's credit can be negatively impacted moving forward.
What Does a Cosigner Need to Do During the Refinance Process?
When you refinance an auto loan with a cosigner, the process is similar to the process of applying for a loan from scratch. The cosigner applies for the refinanced loan with you (the primary borrower) and the lender checks his or her credit history and financial details to make a decision about whether or not to approve the loan. Upon approval, the cosigner will sign the loan agreement and must be prepared to step in to cover payments if you default.
Refinancing Your Auto Loan With Bad Credit
If you're considering a cosigner for your auto refinancing, it may be because your credit isn't great. Sometimes, despite your best efforts, you may end up with financial difficulties. Refinancing an auto loan, even if you have bad credit, might help you reduce your monthly loan payments and ease some of your financial burdens. Here are a few steps you can take to refinance an auto loan with bad credit:
1. Try to Improve Your Credit History
If you're considering refinancing your auto loan with a cosigner, think about working on your credit history. While a cosigner's credit history may be able to help you get a loan with more favorable terms, anything you can do to build a stronger credit record yourself can help, too. Continuing to make regular payments on your current auto loan and any other debt you may have is a good start. You can also pull up a copy of your credit report to check for errors that could be affecting your score. Finally, there's the option of working with a credit repair service if your credit score is particularly low. Just a few points can mean the difference between being approved for a refinanced auto loan and being rejected.
2. Find a Suitable Cosigner
You'll want to find someone who will be appealing to potential lenders. That typically means someone with a good, steady income and a good credit score. Your cosigner should also be someone you can trust and who trusts you, since your behavior can affect your cosigner's credit history. Bear in mind that if you don't pay timely payments on the loan, you may jeopardize your relationship with your cosigner.
3. Check With Your Current Lender
Before you shop around for other lenders to refinance your auto loan, you can check with your current lender to see what it's willing to offer. If it's been some time since your loan originated, you might be eligible for a new loan with better rates, especially if the prevailing rates have changed. Bear in mind, though, that not all lenders accept cosigners.
4. Shop Around for Other Lenders
If the conversation with your current lender doesn't work out, it might be time to shop around for a different lender altogether. You and your co-signer can prepare by gathering up personal and financial information and other documentation that potential lenders are likely to use, such as:
Social Security numbers (for you both)
Current address (for you both)
Employment information, including company address and contact person
Income-related information like W2s, pay stubs and the previous year's tax returns (for you both)
Your current auto loan lender and account number
Your vehicle's make, model, year, mileage and VIN
With this information already in hand, you'll be a step ahead when it comes time for the new lender to run a credit check and take a deeper look into your financial situation.
The Takeaway
When you refinance an auto loan with a cosigner, you could be taking a step toward lower monthly expenses and a better rate on your car. The process is similar to applying for a new car loan, but can also sometimes be accomplished by talking to your existing lender. Either way, adding a cosigner to an auto loan can improve your odds of getting approved, help provide a better interest rate, and lower monthly payments, and give you a chance to build better credit over time.
Learn More:
This article
originally appeared on LanternCredit.com and was
syndicated by MediaFeed.org.
Disclaimer: Many factors affect your credit scores and the interest rates you may receive. SoFi is not a Credit Repair Organization as defined under federal or state law, including the Credit Repair Organizations Act. SoFi does not provide "credit repair" services or advice or assistance regarding "rebuilding" or "improving" your credit record, credit history, or credit rating. For details, see the FTC's website on credit (https://www.consumer.ftc.gov/topics/credit-and-loans)
The tips provided on this website are of a general nature and do not take into account your specific objectives, financial situation, and needs. You should always consider their appropriateness given your own circumstances.
Lantern by SoFi:
This Lantern website is owned by SoFi Lending Corp., a lender licensed by the Department of Financial Protection and Innovation under the California Financing Law, license number 6054612; NMLS number 1121636. (www.nmlsconsumeraccess.org)
All rates, fees, and terms are presented without guarantee and are subject to change pursuant to each provider's discretion. There is no guarantee you will be approved or qualify for the advertised rates, fees, or terms presented. The actual terms you may receive depends on the things like benefits requested, your credit score, usage, history and other factors.
*Check your rate: To check the rates and terms you qualify for, Lantern conducts a soft credit pull that will not affect your credit score. However, if you choose a product and continue your application, the lender(s) you choose will request your full credit report from one or more consumer reporting agencies, which is considered a hard credit pull and may affect your credit.
All loan terms, including interest rate, and Annual Percentage Rate (APR), and monthly payments shown on this website are from lenders and are estimates based upon the limited information you provided and are for information purposes only. Estimated APR includes all applicable fees as required under the Truth in Lending Act. The actual loan terms you receive, including APR, will depend on the lender you select, their underwriting criteria, and your personal financial factors. The loan terms and rates presented are provided by the lenders and not by SoFi Lending Corp. or Lantern. Please review each lender's Terms and Conditions for additional details.
Personal Loan:
SoFi Lending Corp. ("SoFi") operates this Personal Loan product in cooperation with Even Financial Corp. ("Even"). If you submit a loan inquiry, SoFi will deliver your information to Even, and Even will deliver to its network of lenders/partners to review to determine if you are eligible for pre-qualified or pre-approved offers. The lenders/partners receiving your information will also obtain your credit information from a credit reporting agency. If you meet one or more lender's and/or partner's conditions for eligibility, pre-qualified and pre-approved offers from one or more lenders/partners will be presented to you here on the Lantern website. More information about Even, the process, and its lenders/partners is described on the loan inquiry form you will reach by visiting our Personal Loans page as well as our Student Loan Refinance page. Click to learn more about Even's Licenses and Disclosures, Terms of Service, and Privacy Policy.
Student Loan Refinance:
SoFi Lending Corp. ("SoFi") operates this Student Loan Refinance product in cooperation with Even Financial Corp. ("Even"). If you submit a loan inquiry, SoFi will deliver your information to Even, and Even will deliver to its network of lenders/partners to review to determine if you are eligible for pre-qualified or pre-approved offers. The lender's receiving your information will also obtain your credit information from a credit reporting agency. If you meet one or more lender's and/or partner's conditions for eligibility, pre-qualified and pre-approved offers from one or more lenders/partners will be presented to you here on the Lantern website. More information about Even, the process, and its lenders/partners is described on the loan inquiry form you will reach by visiting our Personal Loans page as well as our Student Loan Refinance page. Click to learn more about Even's Licenses and Disclosures, Terms of Service, and Privacy Policy.
Student loan refinance loans offered through Lantern are private loans and do not have the debt forgiveness or repayment options that the federal loan program offers, or that may become available, including Income Based Repayment or Income Contingent Repayment or Pay as you Earn (PAYE).
Notice: Recent legislative changes have suspended all federal student loan payments and waived interest charges on federally held loans until 01/31/22. Please carefully consider these changes before refinancing federally held loans, as in doing so you will no longer qualify for these changes or other future benefits applicable to federally held loans.
Auto Loan Refinance:
Automobile refinancing loan information presented on this Lantern website is from MotoRefi. Auto loan refinance information presented on this Lantern site is indicative and subject to you fulfilling the lender's requirements, including: you must meet the lender's credit standards, the loan amount must be at least $10,000, and the vehicle is no more than 10 years old with odometer reading of no more than 125,000 miles. Loan rates and terms as presented on this Lantern site are subject to change when you reach the lender and may depend on your creditworthiness. Additional terms and conditions may apply and all terms may vary by your state of residence.
Secured Lending Disclosure:
Terms, conditions, state restrictions, and minimum loan amounts apply. Before you apply for a secured loan, we encourage you to carefully consider whether this loan type is the right choice for you. If you can't make your payments on a secured personal loan, you could end up losing the assets you provided for collateral. Not all applicants will qualify for larger loan amounts or most favorable loan terms. Loan approval and actual loan terms depend on the ability to meet underwriting requirements (including, but not limited to, a responsible credit history, sufficient income after monthly expenses, and availability of collateral) that will vary by lender.
Life Insurance:
Information about insurance is provided on Lantern by SoFi Life Insurance Agency, LLC. Click here to view our licenses.
More from MediaFeed:
How to refinance an auto loan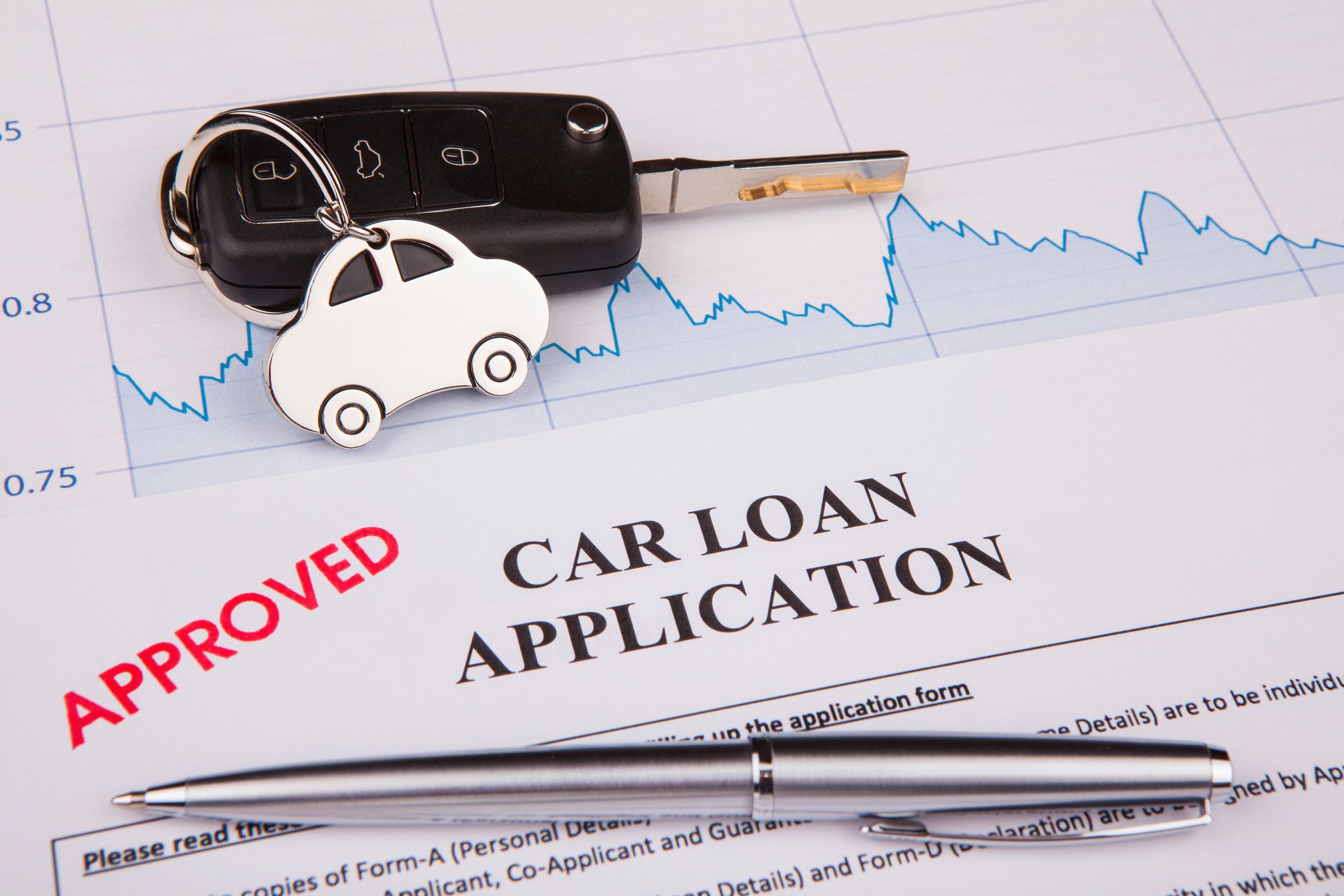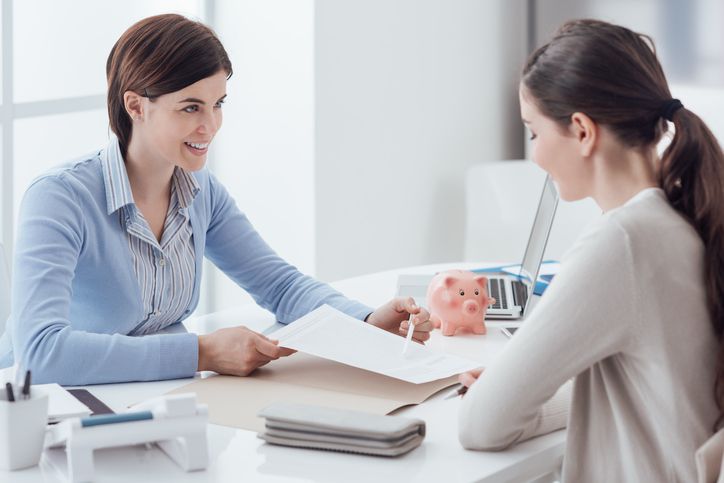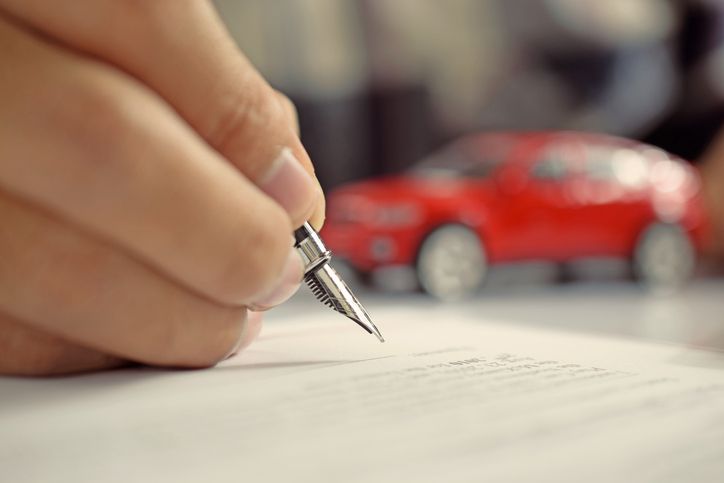 Featured Image Credit: DepositPhotos.com.
AlertMe