Riding the roller coaster of the stock market as an investor can be a jarring ride that can make you wary of putting your money in it, especially if you're a low-risk investor. Blue-chip stocks can help make that ride a little less bumpy.
Best blue-chip stocks
Here's a brief look at the best blue-chip stocks, with one of the best parts of each company highlighted. We take a deeper dive into each company below, followed by a summary of some of the key benefits of each.
Amazon
Chances are you've bought something from Amazon (AMZN), which is listed on the Nasdaq stock exchange.
While many blue-chip stocks also are dividend stocks, Amazon stands out in part for being such a huge company that doesn't pay out dividends. This isn't ideal for dividend growth investors, but the stock has generated returns of around 33% per year over the past 10 years and makes it a high-quality investment.
Even if it did pay a dividend yield, it might not be enough to make many investors jump for excitement because the share price is so high. As other technology companies do, Amazon chooses to instead use its cash to invest in growth.
And that's where its value for investors is greatest. It not only sells books and everything else under the sun, but Amazon also provides cloud services, has a streaming channel, and owns a movie studio. It also owns Whole Foods and has plans to expand into media content and health care.
Related: How to buy Amazon stock – Expensive, worth it and not impossible
American Express
American Express (AXP) is the second-best stock in the Dow Jones Industrial Average, or DJIA, through the first half of 2021. Thanks to a rebound in consumer spending, its shares rose 35.9% over the past six months. During the past year, it has gained 75%.
American Express clients are generally in higher income brackets, and the company has a large focus on travel and entertainment — two areas expected to make a big rebound this year as the economy reopens. The company expects travel to increase to 70% of pre-pandemic levels by the end of 2021, and to completely recover by 2022.
AmEx's Platinum Travel credit card offers a variety of luxury travel experiences aimed at attracting travelers. The company also started 2021 by offering deals on hotels, flights and car rentals as a way to entice customers to use its travel cards.
Apple
Like Amazon, Apple (AAPL) is probably another company you've bought something from. It's a well-known brand and can be a status symbol for some people. Its stock is also worth buying. Why? It just keeps on getting better.
It can be fun to play the game of, "What if I invested in Company X a decade ago, how much would my investment be worth today?" With Apple, this scenario is almost mind-blowing.
A $1,000 investment made in May 2011 would be worth $10,657 today, or a gain of 965%, according to Yahoo Finance. That's some FOMO to think about.
Apple stock keeps splitting and then rising again. It has split five times since the company went public in 1980. It first split in June 1987 with a split on a 2-for-1 basis. Its stock last split in August 2020 on a 4-for-1 basis and had a huge 7-for-1 basis split in June 2014.
By issuing more shares to current shareholders, the shares seem more affordable to small investors. A $500 stock price that is split 2-for-1 gives a shareholder two shares of the stock at $250 each instead of owning one share at $500, with the hope that the $250 share price will attract more investors and it will have an easier time growing.
Related: How to buy Apple stock – Yes, it is possible
AT&T
AT&T (T) hasn't done much this year and has had its stock price decline in the past five years. But like many telecom companies, AT&T pays a high dividend. Among the dozen blue-chip companies we reviewed, it has the highest dividend.
Its dividend of around 7% is high and should make investors happy, though not for long. The Motley Fool reported that after taking on some debt after some mergers, AT&T plans to cut its dividend by 40%-50%. So instead of 7%, shareholders may see a dividend of around 3.5%. That's still a solid dividend among the blue-chip stocks we've reviewed
It could become a good growth stock as it invests more in 5G and continues building its new acquisitions of Warner Media and HBO Max.
Boeing
It may be too early to know if an expected order of more planes from Boeing (BA) by United Airlines is enough to keep Boeing off the ground, but it could be good news for Boeing as it tries to exit from survival mode.
Boeing suspended its dividend in March 2020 after a federal bailout. The airline manufacturer had been paying a quarterly dividend of $2.05. Low travel demand during the coronavirus pandemic caused airlines to defer orders. The grounding of Boeing's 737 Max also hurt the company.
But airline orders are starting up again, from commercial airlines and military contracts. That may not be enough good news to make Boeing worth investing in immediately, but it makes it worth keeping an eye on.
Related: How to buy Boeing stock – Will air travel bounce back?
Coca-Cola
If you're looking for some reliability in your investments, Coca-Cola (KO) may be the way to go. It pays a reliable dividend of around 3% per year, which is better than the 1.6% yield that the average S&P 500 stock pays.
The beverage company pays out the majority of its net income to investors, according to one analysis. But even for investors who aren't looking for dividends, Coca-Cola is a profitable company that some analysts expect to be valuable to investors while growing in the coming year.
The share price is up 24% in the last three years. That's not a slam dunk for blue-chip stocks, but a more recent gain of 22% over a year is news that it's improving.
Disney
Disney (DIS) theme parks have reopened after being closed during most of the coronavirus pandemic, Disney cruises are set to return soon, its streaming service Disney+ keeps offering hit shows, and movie theaters are reopening to show its movies.
Everything seems back on track for Disney, which had a tough time during the pandemic when it fell more than 40% during the coronavirus market crash on March 18, 2020. It has bounced back strongly, with a 4.9% jump to a new high on Feb. 8, 2021.
For dividend seekers, Disney stopped making dividend payments last year after paying 0.88 per share on Jan. 16, 2020. Dividends should come back, Disney CEO Bob Chapek said, as part of its "long-term capital allocation strategy."
There is some talk of a Disney stock split, so if making it look more affordable is a sign that the stock could then rise faster, then Disney might be a good blue-chip stock to buy.
Related: How to buy Disney stock – Can fairytales come true?
IBM
IBM (IBM) is one of those blue-chip stocks that new investors may think of as an old, stodgy company that isn't doing what many other tech businesses are doing by making money by the fistful as quickly as possible. It can seem like a stock your grandfather owned.
But with its high dividend and low price-to-earnings ratio, IBM can be seen as a bargain blue-chip stock that pays well.
The stock hit a 52-week high in mid-June, which could put some potential investors off who don't want to buy at a stock's high point. One factor that could boost the stock higher, however, is its expected spinoff this year of Kyndryl, an IT infrastructure service that has weighed down IBM.
IBM's price-to-earnings ratio, or P/E, is around 25. That's the lowest P/E among the 12 blue-chip companies we've reviewed. This ratio measures a current share price relative to its per-share earnings. It's a way to compare companies against each other or to look at their own historical record.
A high P/E ratio could mean a stock is overvalued, or that high growth rates are expected by investors. A low P/E can be seen as the stock's price being undervalued, and thus a bargain for investors.
Johnson & Johnson
For better or worse, you may have heard about Johnson & Johnson (JNJ). The company's Covid shot paused in April after the U.S. paused the use of its coronavirus vaccine after some patients experienced blood clots. The Johnson & Johnson one-shot dose resumed in June after regulators ruled it was safe.
JNJ doesn't keep all of its drugs in one basket, however. It's the No. 1 diversified medical stock by market cap, and three of its segments generated more than three-quarters of the company's total drug sales in the first quarter of 2021. It also sells medical devices and owns consumer products such as Tylenol, Aveeno, and Listerine.
Johnson & Johnson is the third-biggest company on our list for market cap, behind Microsoft and Amazon. The stock is worth $433 billion and would have to do a little more than double its size to become a $1 trillion company. That's more common for fast-growing technology companies but is something JNJ could achieve in the next decade, according to The Motley Fool.
Related: How to buy Johnson & Johnson stock
Merck
Pharmaceutical company Merck (MRK) is another company that's making money from COVID-19 treatments. It won a $1.2 billion contract with the U.S. government in June for its experimental Covid pill if the pill is authorized for emergency use. The pill is being tested and is meant to treat mild to moderate Covid in patients with a preexisting condition.
The stock may be worth buying if you're looking for a deal. Yahoo Finance reported June 5 that at $74.11 per share, Merck stock is estimated to be modestly undervalued.
Merck's cancer drug Keytruda is the company's top product and one of the best-selling drugs in the world, generating $14.4 billion in revenue in 2020. A report from the research firm GlobalData says Keytruda will become the best-selling drug in the world by 2023.
Microsoft
Microsoft (MSFT) has spent at least a decade being the uncool kid on the Big Tech block, but it always seems to make money.
Microsoft was the fifth-best-performing Dow Jones stock in the first half of the year, up 22%. It has the highest valuation — more than $2 trillion — of any blue-chip company on our list. Oh, and on June 29 it hit an all-time high when its stock price soared to $271.65.
And things keep getting better. In late June it unveiled a new version of its Windows operating system, which will be available this holiday season as an upgrade for eligible Windows 10 PCs and on new PCs.
Microsoft stock may not be the sexiest and exciting tech stock to own. But if you're looking for a blue-chip company that keeps growing and has a $2 trillion value, you may find that this boring geek is worth your money.
Related: How to buy Microsoft stock – Expensive but worth it?
Walmart
Steady and reliable is a good way to describe the retail giant Walmart (WMT). It began trading on the New York Stock Exchange on Aug. 25, 1972. Since 1974 it has paid shareholders an annual cash dividend that's paid quarterly.
Walmart has had a rough 2021 so far, with the stock falling 2.2% on the year. That's despite shoppers finding it to be essential during the pandemic when they rushed to its stores to buy soap and toilet paper. But the coronavirus led to more people shopping online and heightened Walmart's competition with Amazon.
The good news is that Walmart's online sales rose in 2020 during the pandemic, and have grown 69% or better every quarter in fiscal 2021.
Related: 19 blue-chip stocks for incredibly reliable dividends
FAQs
Why should I buy blue-chip stocks?
Investors with a low tolerance for risk like blue-chip stocks because they offer more peace of mind than the average stock. They can still be affected by market downturns, but they've shown a history of bouncing back.
Here are some other characteristics of blue-chip companies:
Large market capitalization. Called market cap for short, it's the measure of the size and value of a company. They're often large-cap stocks with a market valuation of $10 billion or more.
In a major market index. They're part of indexes such as the S&P 500, the Dow Jones Industrial Average, or the Nasdaq 100.
Growth history. These are reliable companies with a history of strong performance, growth, and good future prospects.
Dividends. Not all of them pay dividends, but many make regular payments to investors.
Big names. Most blue-chip companies are household names you'll recognize.
Why would I not want to own blue-chip stocks?
Blue-chip stocks sometimes fall out of favor with investors. Companies sometimes cut dividends, aren't as vital to the economy as they once were, or just aren't growing anymore.
To get an idea if a blue-chip company still has that shine to it, check to see if it's still part of the Dow Jones Industrial Average or DJIA. Thirty U.S. companies are listed in the DJIA, and if they don't meet the criteria — such as sustained growth — they could be replaced by another company.
General Electric was an original member of the Dow, but it was removed after no longer being a growing sector of the U.S. economy.
As the economy shifts, investors should look at their portfolios and rebalance at least once a year. This is true with any portfolio, but may be needed more often if you own too many blue-chip stocks.
Another potential downside is that blue-chip companies can lag the market index when the market is rising and can see stiff competition from lean startups that can move quickly when conditions change.
Should I buy ETFs instead?
Exchange-traded funds, or ETFs, are a way to buy a range of stocks instead of relying on one stock you like to succeed. ETFs that focus on blue-chip stocks can help spread your risk among many blue-chip companies and give you diversification.
Ask your broker or search for blue-chip ETFs or DJIA on the stock trading platform you use to find them.
Related: Best ETFs of 2021
Why you should buy blue-chip stocks
Big-name companies that sometimes pay dividends, have a history of growth, and have relatively low risk can be smart additions to portfolios. They can help low-risk investors own companies that have a huge impact on the U.S. economy and share in any gain through dividends and higher stock prices.
Some blue-chip stocks can be relative bargains if they have a price-to-earnings ratio that's below the market average.
At the very least, they can be a good way to diversify your portfolio without taking a huge risk.
The bottom line
If a company you've bought from has been around for decades and has a huge market share, then it may be a blue-chip stock. Without even knowing it, you may be making regular purchases from huge companies that are worth investing in.
Like any other stock, blue-chip stocks don't come without downsides. They fall with the stock market just like any other company. But their staying power over the years can be enough to get you interested in researching if they're a blue-chip stock worth owning.
Related:
This article
originally appeared on JoyWallet.com and was
syndicated by MediaFeed.org.
More from MediaFeed:
These blue chip stocks pay reliable dividends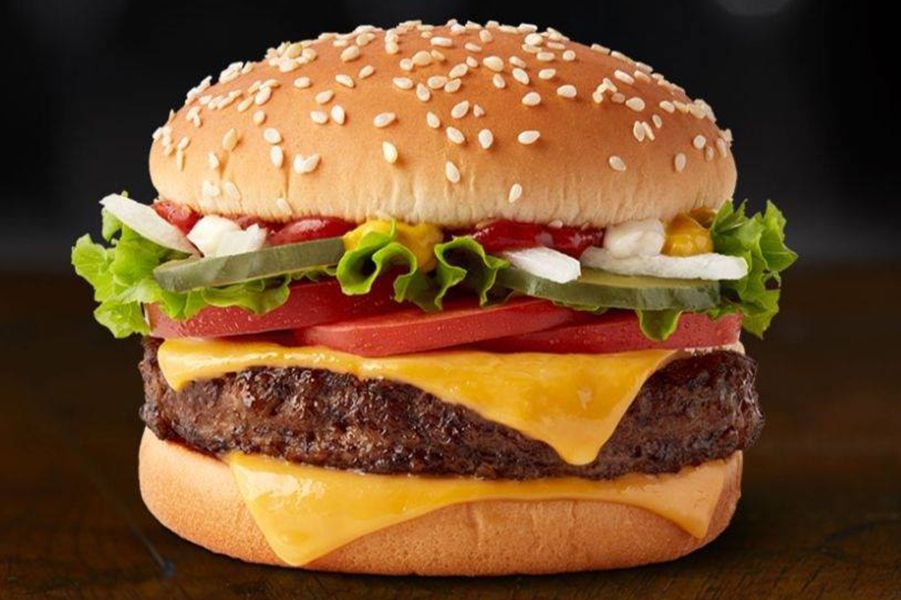 Featured Image Credit: zimmytws / istockphoto.
AlertMe