Credit card skimmers are devices that are added to card readers to allow the theft of credit card data. They can come in several forms, but they all try to appear like legitimate credit card terminals, tricking customers into using them. This allows criminals to steal your credit card information. Like other credit card scams, it can be difficult to stop credit card skimming, but there are ways to help prevent it. Read on to learn how to spot a credit card skimmer and tips to avoid getting skimmed.
Related: What is a credit card charge off?
What Is a Credit Card Skimmer?
Credit card skimmers are devices that thieves attach to payment terminals (such as ATMs or gas pumps) to steal card information during a payment transaction.Skimmers can come in several forms, given how credit card payments work.
Some skimmers are devices that are physically attached to the payment machine to capture information as you slide in the card to pay. Or, a skimmer may be in the form of a fake keypad. Other forms of physical skimmer devices are "card shimming" devices, which are thin paper strips hidden inside the card slot that clone the magnetic stripe on the card. Some kinds of skimmers may not be physically attached to the payment machine. Hidden cameras can capture your card information, such as your PIN, in order to steal your card information for future use.
How Does a Credit Card Skimmer Work?
A credit card skimmer reads the magnetic stripe on your credit or debit card when you use it to pay at a card reader. The skimmer then stores the card number, expiration date, and cardholder's name.
What Happens When Your Card Is Skimmed?
After your card is skimmed, hackers usually use the stolen card data to make purchases, sell your data, or create counterfeit cards. Skimmed data is often transmitted to other countries or used to make purchases over the phone or online. Debit cards can also be skimmed. If your debit card was skimmed, then your personal identification number (PIN) might have been stolen as well. That's because a fake keypad may have been installed over the real keypad, or a camera could have captured your PIN number when you entered it.
How to Identify a Skimmer
Skimmers can be hard to identify, but it's sometimes possible to spot a skimmer with a visual and physical inspection, especially at locations like ATMs and gas pumps. Here's what to look for when checking for a credit card skimmer:
Look for alignment issues between the card reader and the panel under it. Since skimmers are often placed on top of the card reader, it may stick out at an odd angle. There may also be security tape or stickers that can look ripped or broken.
Feel for any loose sections of the card reader or keyboard. Even if you can't physically see that something is off, you may be able to feel any loose sections of the card reader or keypad. Card readers should not be able to move around, and buttons on ATM keypads shouldn't be too hard to push.
If you see or feel that something is off, don't use that machine.
Tips to Prevent Being Skimmed
To prevent being skimmed, it's important to be proactive before using your card and have a clear understanding of how credit cards work. The best ways to avoid being skimmed generally include remaining aware and mindful.
1. Scan Briefly Before Using Your Card
Before you use your card at a machine, look around for signs of tampering. Potential signs can include loose, crooked or damaged card readers, broken tape, graphics that aren't aligned, or mismatched machine parts. If you see any of these, avoid this machine. You can compare the machine to another nearby machine to look for differences.
2. Be Mindful of Non-Bank ATMs
Since bank ATMs are often located within a bank with security cameras or in more secure locations, they may be less likely to have been tampered with. Try to avoid using non-bank ATMs whenever possible, especially ones that are located inside convenience stores or bars that have high foot traffic but little security measures.
3. Check and Recheck the Keypad
If the keypads on a card reader are too hard to push, it may be a sign of tampering. Check in and around the keypad for loose, missing, thick, or tough buttons.
4. Conceal Your PIN
When entering your PIN into an ATM, cover your fingers and the screen with your body or your other hand. This can help to block potential cameras or eyes from seeing your number. Also never say your PIN out loud.
5. Remain in Public View
Machines that are in public view may be less likely to have been tampered with, since criminals may have fewer chances to install skimming devices. As such, consider sticking to using machines that are in public view whenever possible.
6. Sign Up for Credit and Debt Alerts
Most card providers have some sort of fraud alert system. Even though alerts won't actually prevent your card from being fraudulently used, if you can catch the issue immediately, it can help prevent the criminal from continuing to use your card. And, when possible, use a credit card instead of a debit card. Fraudulent charges on a credit card are often easier to dispute than charges on a debit card.
7. Trust Your Instincts
If you feel like something is off, use a different machine or payment method. Sometimes you may not be able to identify a single clue that there's a skimmer, but the overall feel of the device may give it away.
8. Check Your Account Regularly
Checking your account frequently can help you to identify suspicious purchases right away, rather than waiting until the monthly statement posts (though it's important to be aware of credit card statement details, too). If you see a purchase that you didn't make, call your bank immediately.
What to Do If Your Card Is Skimmed
If you suspect that your card has been compromised, contact your card issuer or financial institution as soon as possible by calling the number on the back of your card. In some cases, your card issuer may contact you if they spot any activity that seems suspicious. They'll likely shut down your card, and you may need to cancel your card and get a new one if it's been compromised.
If you've spotted one charge that seems fraudulent, you'll want to see if there are any others. Check your bank statements to look for any further fraudulent charges, and make sure to report these to your card issuer or financial institution as well. It's also important to review your credit reports to see if there have been any impacts there.
You should also contact the business where you believe the skimming may have occurred so they are aware and can potentially prevent this from happening to more people. Also contact your local law enforcement agency, the consumer division of your state attorney general's office, and the Federal Trade Commission. Again, this can potentially prevent the skimming from continuing.
Can You Get a Refund if Your Card Gets Skimmed?
Generally, you can get a refund if your credit card gets skimmed. You should look at your credit card terms to see how your card handles fraudulent charges. Your bank or card issuer can inform you about refund options if your card gets skimmed. Typically, the money will get refunded to your account and then a new credit card will be mailed to you since the other card has been compromised. Many top credit cards have zero-liability policies, which means you won't be liable for any of the amount of the fraudulent charge. Even if your card issuer doesn't have this policy, per federal law, your maximum liability for fraudulent use of your credit card is $50. Keep in mind that policies for debit cards may differ.
The Takeaway
Unfortunately, credit card skimming can happen. However, now that you know what a credit card skimmer is, there are steps you can take to prevent a thief from stealing your information during a payment transaction. This includes checking your surroundings, being selective about which ATMs you use, checking the card readers you use, and keeping tabs on your account.
Related:
This article originally appeared on LanternCredit.com and was syndicated by MediaFeed.org.
Lantern by SoFi:
This Lantern website is owned by SoFi Lending Corp., a lender licensed by the Department of Financial Protection and Innovation under the California Financing Law, license number 6054612; NMLS number 1121636. (www.nmlsconsumeraccess.org)
All rates, fees, and terms are presented without guarantee and are subject to change pursuant to each provider's discretion. There is no guarantee you will be approved or qualify for the advertised rates, fees, or terms presented. The actual terms you may receive depends on the things like benefits requested, your credit score, usage, history and other factors.
*Check your rate: To check the rates and terms you qualify for, Lantern and/or its network lenders conducts a soft credit pull that will not affect your credit score. However, if you choose a product and continue your application, the lender(s) you choose will request your full credit report from one or more consumer reporting agencies, which is considered a hard credit pull and may affect your credit.
All loan terms, including interest rate, and Annual Percentage Rate (APR), and monthly payments shown on this website are from lenders and are estimates based upon the limited information you provided and are for information purposes only. Estimated APR includes all applicable fees as required under the Truth in Lending Act. The actual loan terms you receive, including APR, will depend on the lender you select, their underwriting criteria, and your personal financial factors. The loan terms and rates presented are provided by the lenders and not by SoFi Lending Corp. or Lantern. Please review each lender's Terms and Conditions for additional details.
Many factors affect your credit scores and the interest rates you may receive. SoFi is not a Credit Repair Organization as defined under federal or state law, including the Credit Repair Organizations Act. SoFi does not provide "credit repair" services or advice or assistance regarding "rebuilding" or "improving" your credit record, credit history, or credit rating. For details, see the FTC's website on credit (https://consumer.ftc.gov/credit-loans-debt)
Financial Tips & Strategies: The tips provided on this website are of a general nature and do not take into account your specific objectives, financial situation, and needs. You should always consider their appropriateness given your own circumstances.
Personal Loan:
SoFi Lending Corp. ("SoFi") operates this Personal Loan product in cooperation with Even Financial Corp. ("Even"). If you submit a loan inquiry, SoFi will deliver your information to Even, and Even will deliver to its network of lenders/partners to review to determine if you are eligible for pre-qualified or pre-approved offers. The lenders/partners receiving your information will also obtain your credit information from a credit reporting agency. If you meet one or more lender's and/or partner's conditions for eligibility, pre-qualified and pre-approved offers from one or more lenders/partners will be presented to you here on the Lantern website. More information about Even, the process, and its lenders/partners is described on the loan inquiry form you will reach by visiting our Personal Loans page as well as our Student Loan Refinance page. Click to learn more about Even's Licenses and Disclosures, Terms of Service, and Privacy Policy.
Personal loan offers provided to customers on Lantern do not exceed 35.99% APR. An example of total amount paid on a personal loan of $10,000 for a term of 36 months at a rate of 10% would be equivalent to $11,616.12 over the 36 month life of the loan.
Student Loan Refinance:
SoFi Lending Corp. ("SoFi") operates this Student Loan Refinance product in cooperation with Even Financial Corp. ("Even"). If you submit a loan inquiry, SoFi will deliver your information to Even, and Even will deliver to its network of lenders/partners to review to determine if you are eligible for pre-qualified or pre-approved offers. The lender's receiving your information will also obtain your credit information from a credit reporting agency. If you meet one or more lender's and/or partner's conditions for eligibility, pre-qualified and pre-approved offers from one or more lenders/partners will be presented to you here on the Lantern website. More information about Even, the process, and its lenders/partners is described on the loan inquiry form you will reach by visiting our Personal Loans page as well as our Student Loan Refinance page. Click to learn more about Even's Licenses and Disclosures, Terms of Service, and Privacy Policy.
Student loan refinance loans offered through Lantern are private loans and do not have the debt forgiveness or repayment options that the federal loan program offers, or that may become available, including Income Based Repayment or Income Contingent Repayment or Pay as you Earn (PAYE).
Notice: Recent legislative changes have suspended all federal student loan payments and waived interest charges on federally held loans until 08/31/22. Please carefully consider these changes before refinancing federally held loans, as in doing so you will no longer qualify for these changes or other future benefits applicable to federally held loans.
Auto Loan Refinance:
Automobile refinancing loan information presented on this Lantern website is from Caribou. Auto loan refinance information presented on this Lantern site is indicative and subject to you fulfilling the lender's requirements, including: you must meet the lender's credit standards, the loan amount must be at least $10,000, and the vehicle is no more than 10 years old with odometer reading of no more than 125,000 miles. Loan rates and terms as presented on this Lantern site are subject to change when you reach the lender and may depend on your creditworthiness. Additional terms and conditions may apply and all terms may vary by your state of residence.
Secured Lending Disclosure:
Terms, conditions, state restrictions, and minimum loan amounts apply. Before you apply for a secured loan, we encourage you to carefully consider whether this loan type is the right choice for you. If you can't make your payments on a secured personal loan, you could end up losing the assets you provided for collateral. Not all applicants will qualify for larger loan amounts or most favorable loan terms. Loan approval and actual loan terms depend on the ability to meet underwriting requirements (including, but not limited to, a responsible credit history, sufficient income after monthly expenses, and availability of collateral) that will vary by lender.
Life Insurance:
Information about insurance is provided on Lantern by SoFi Life Insurance Agency, LLC. Click here to view our licenses.
More from MediaFeed:
Here's what really happens to credit card debt when you die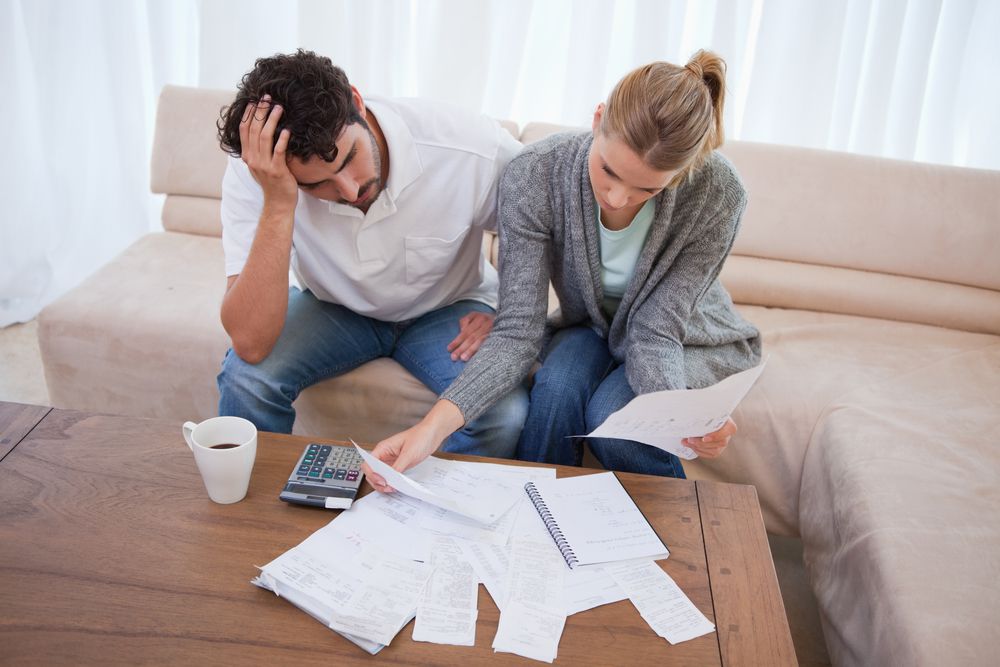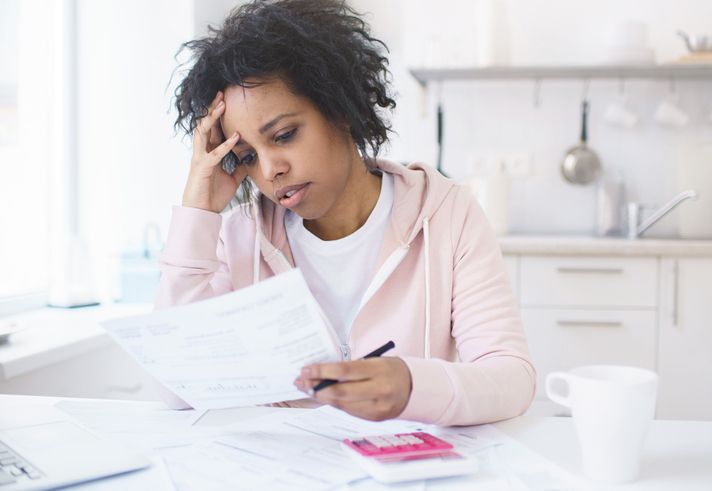 Featured Image Credit: simpson33 / iStock.
AlertMe