Here Comes the Bill
First, here comes the bride. Then, here comes the bill.
Couples planning to tie the knot this year will shell out an average of $29,000 for the ceremony, according to wedding planning platform Zola. This is up slightly from $28,000 in 2022, and dramatically from $24,700 in 2019.
The sharp increase in cost can be blamed in part on COVID-19, which delayed weddings for months and created a congested market. Additionally, vendors face higher costs from inflation, further driving up the price of the proverbial "best day of your life".
Rising Costs
In a wedding, there are many potential moving pieces that bring the ceremony together — from the DJ to the bakery that makes the cake. And, while the cost of Spotify (SPOT) has yet to spike, the vast majority of these vendors are dealing with increased costs to run and staff their businesses.
This year, 83% of wedding vendors expect the cost of operating their business to increase. The costs of flour and eggs rose by around 20% and 60% last year. Consider the fact that if the bakery has to pay more to make your cake rise, the cost of your cake will inevitably rise also.
At the same time, vendors reported that 17% of couples have smaller wedding budgets this year.
Budgeting Tips
One of the most strategic ways to save on your wedding is to re-evaluate the venue itself, seeing as it accounts for the single biggest cost, in many cases. But that doesn't mean you have to spring for a destination wedding package. Non-traditional locations, such as botanical gardens or lakeside venues, will often host weddings even if they don't specifically list and promote wedding services. In many cases, they may be more affordable than typical venues.
Another way to save is to look for venues that provide equipment, such as chairs and tables. Bundling on costs may not only save time and labor, but money as well.
Finally, consider booking your venue at the end of the wedding season. Like buying a winter coat in the summer, booking out-of-season — or during the week — is one great way to land a deal.
Remember, what makes your special day special is the people you share it with, not the size of the bouquet. And perhaps, by getting creative with ways to save, you can make it that much more special.
Learn More:
This article originally appeared on SoFi.com and was syndicated by MediaFeed.org.
Please understand that this information provided is general in nature and shouldn't be construed as a recommendation or solicitation of any products offered by SoFi's affiliates and subsidiaries. In addition, this information is by no means meant to provide investment or financial advice, nor is it intended to serve as the basis for any investment decision or recommendation to buy or sell any asset. Keep in mind that investing involves risk, and past performance of an asset never guarantees future results or returns. It's important for investors to consider their specific financial needs, goals, and risk profile before making an investment decision.
The information and analysis provided through hyperlinks to third party websites, while believed to be accurate, cannot be guaranteed by SoFi. These links are provided for informational purposes and should not be viewed as an endorsement. No brands or products mentioned are affiliated with SoFi, nor do they endorse or sponsor this content.
Communication of SoFi Wealth LLC an SEC Registered Investment Advisor
SoFi isn't recommending and is not affiliated with the brands or companies displayed. Brands displayed neither endorse or sponsor this article. Third party trademarks and service marks referenced are property of their respective owners.
Communication of SoFi Wealth LLC an SEC Registered Investment Adviser. Information about SoFi Wealth's advisory operations, services, and fees is set forth in SoFi Wealth's current Form ADV Part 2 (Brochure), a copy of which is available upon request and at www.adviserinfo.sec.gov. Liz Young is a Registered Representative of SoFi Securities and Investment Advisor Representative of SoFi Wealth. Her ADV 2B is available at www.sofi.com/legal/adv.
More from MediaFeed:
A guide to your dream wedding on a budget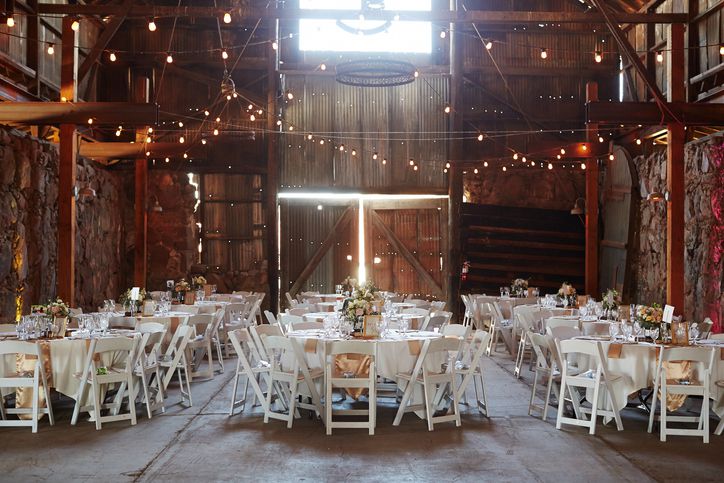 Featured Image Credit: Ljupco / iStock.
AlertMe