Looking for a Halloween treat that's sure to impress both friends and family? M&M's has created a brand new recipe that's not only fairly easy to make but which also includes a chocolatey surprise! Whip up a batch of these Ghoul's Mix Explosion Pumpkin Cookies, which are made with yummy sugar cookie dough and have M&M's inside for an "explosion" of taste once you bite into them.
Along with pumpkin and oval cookie cutters, you'll also need basics like flour and sugar, plus orange gel food coloring, semi-sweet chocolate and, of course, the M&Ms. Ready?
Keep in mind that you'll be making the dough from scratch, so while the recipe isn't too complicated, it's still not as easy as just throwing some pre-made cookies onto a sheet and baking them. I'll get back to that in a minute, though!
The recipe makes 12 cookies and takes about 50–55 minutes to make, plus about an hour too cool, so be sure to make them ahead of time if you want to serve them at a party. And while the recipe does call for M&M's Ghoul's Mix, you can, of course, use any M&M's or other candy.
Take a look at the full recipe below:
Ghoul's Mix Explosion Pumpkin Cookie
Prep & Assembly Time: 45 minutes
Cook Time: 5 to 10 minutes
Total Time: 50 to 55 minutes + 1 hour 15 minutes chill time
Makes: 12 Cookies
Ingredients:
½ cup sugar
½ cup (1 stick) unsalted butter, softened
1 egg
½ teaspoon vanilla extract
4 to 5 drops orange gel food coloring
1 ½ cups all-purpose flour
⅛ teaspoon salt
2 oz semi-sweet chocolate
½ cup (120 pieces) M&M's Ghoul's Mix – Milk Chocolate
Special Equipment:
2 ¼ inch pumpkin cookie cutter
1 ½ inch oval cookie cutter
Directions:
In a large bowl, cream butter and sugar together until smooth. Beat in egg, vanilla and orange food coloring.
Combine salt and flour, then gradually add to butter mixture, making sure flour has fully incorporated between each addition. Continue mixing on medium-low speed until a stiff dough has formed. Wrap dough in plastic and let it chill.
Roll out dough on a lightly floured surface to about 1/4-inch thickness. Using the pumpkin-shaped cookie cutter cut out 24 cookies and transfer to a lightly greased cookie sheet. Using the oval cookie cutter, cut out the center of each of the pumpkin cookies to create a hollow center. Collect and reroll scraps, then cut out 24 more pumpkin shapes. Chill cut cookie dough for 15 minutes.
Preheat oven to 350F. Bake hollowed pumpkin cookies for 5 to 6 minutes and whole pumpkin cookies for 8 to 10 minutes or until cookies start to golden.
Melt chocolate and transfer to a piping bag fitted with a fine tip. Pipe a thin line of chocolate around the outer edge of the cookie and place hollow pumpkin cookie on top. Pipe another thin line of chocolate around the edge and place a second hollow cookie on top to create a cavity. Repeat with remaining cookies, reserving 12 whole pumpkin cookies to close the cavity.
Drop 8-10 M&M's Ghoul's Mix – Milk Chocolate lentils into each cavity. Pipe a thin line of chocolate around the edge and top with reserved whole pumpkin cookies. Repeat with remaining cookies.
Use remaining melted chocolate to decorate each cookie.
Pro tip: Sugar cookie dough needs to be firm when cutting. If dough becomes too soft, wrap it in plastic and chill until it firms up.
If you're looking for something similar but way easier, you can actually buy M&M's Ghoul's Mix sugar cookie dough that's already festive! The cookies include purple, orange and green M&M's, plus Halloween sprinkles like bats, ghosts and pumpkins. One package makes about 20 cookies and all you have to do is pop them on a tray and bake them up!
Will you be making these Ghoul's Mix Explosion Pumpkin Cookies for Halloween?
This article originally appeared on SimpleMost.com and was syndicated by MediaFeed.org.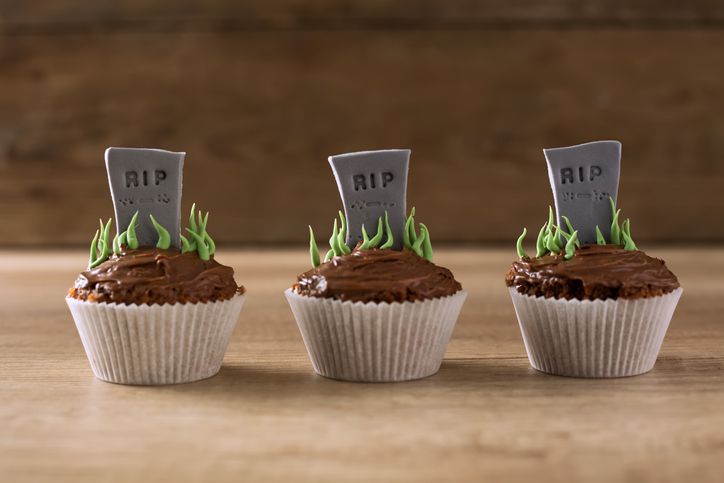 Featured Image Credit: M&M Mars.
AlertMe