Georgetown University in Washington, D.C. is one of the leading academic and research institutions in the U.S.. This guide will provide insights into the university's admissions requirements, the Georgetown acceptance rate, tuition, financial aid, and more.
Total Cost of Attendance
In 2021-2022, Georgetown tuition and other expenses were:
•  Tuition and fees: $59,957
•  Books and supplies: $1,200
•  On-campus room and board: $17,758
•  Other fees: $2,600
•  Total on-campus expenses: $81,515
Financial Aid
Georgetown University is need blind, which means it accepts students regardless of their financial circumstances. The university says it is committed to meeting demonstrated needs of qualifying students but does not offer academic or merit-based scholarships.
In 2020-2021, 53% of first-time, full-time undergraduates received some kind of financial aid, including student loans. More specifically:
•  Grant or scholarship aid: 42% of students received this type of aid with an average award of $36,711
•  Federal grants: 26% of students received this type of aid with an average award of $6,971
•  Pell grants: 14% of students received this type of aid with an average award of $4,820
•  Other federal grants: 25% of students received this type of aid with an average award of $4,709
•  State/local: 1% of students received this type of aid with an average award of $2,814
•  Institutional: 41% of students received this type of aid with an average award of $32,880
•  Student financial aid: 22% of students received this type of aid with an average amount of $7,863
•  Federal student loans: 20% of students received this type of aid with an average amount of $3,246
•  Other student loans: 3% of students received this type of aid with an average amount of $34,459
Generally, financial aid is monetary assistance awarded to students based on personal need and merit. Students that qualify for financial aid can use it to pay for college costs like tuition, books, and living expenses.
Recommended: Scholarship Search – College Scholarships Finder Tool
The federal government is the largest provider of student financial aid. However, aid can also be given by state governments, colleges and universities, private companies, and nonprofits. The different types include:
•  Scholarships: These can be awarded by schools and other organizations based on students' academic excellence, athletic achievement, community involvement, job experience, field of study, and financial need.
•  Grants: Generally based on financial need, these can come from federal, state, private, and non-profit organizations.
•  Work-study: This federal program provides qualifying students with part-time employment to earn money for expenses while in school.
•  Federal student loans: This is money borrowed directly from the U.S. Department of Education. It comes with fixed interest rates that are typically lower than private loans.
Colleges, universities, and state agencies use the Free Application for Federal Student Aid (FAFSA) to determine financial aid eligibility. The FAFSA can be completed online, but note that state and federal and school deadlines may differ.
You can find other financial aid opportunities on databases such as:
•  US Department of Education  – Search for grants from colleges and universities by state
•  College Scholarship Service Profile (CSS)  – A global college scholarship application used by select institutions to award financial aid
Recommended: The Differences Between Grants, Scholarships, and Loans
Private Student Loans
In 2020-2021, 3% of Georgetown students received this type of aid with the average amount of $34,459.
Private loans are funded by private organizations such as banks, online lenders, credit unions, some schools, and state-based or state-affiliated organizations. While Federal student loans have interest rates that are regulated by Congress, private lenders follow a different set of regulations so their qualifications and interest rates can vary widely.
What's more, private loans have variable or fixed interest rates that may be higher than federal loan interest rates, which are always fixed. Private lenders may (but don't always) require you to make payments on your loans while you are still in school, compared to federal student loans which you don't have to start paying back until after you graduate, leave school, or change your enrollment status to less than half-time.
Private loans don't have a specific application window and can be applied for on an as-needed basis. However, if you think you may need to take out a private loan, it's a good idea to submit your FAFSA first to see what federal aid you may qualify for as it generally may have better rates and terms.
If you've missed the FAFSA deadline or you're struggling to pay for school throughout the year, private loans can potentially help you make your payments. Just keep in mind that you will need enough lead time for your loan to process and for your lender to send money to your school.
Recommended: Guide to Private Student Loans
Projected 4-Year-Degree Price
In 2021-2022, Georgetown tuition cost $59,957. Four years at this price would equal $239,838. It's worth noting, however, that there was a 15.8% increase in tuition from the previous year.
Here's some Washington D.C. Student Loan & Scholarship Information for you.
Undergraduate Tuition and Fees
In 2021-2022, Georgetown University's tuition costs and total expenses for undergraduates were:
•  Tuition and fees: $59,957
•  Total on-campus expenses: $81,515
In 2020-2021, the average total expenses for a four-year private university in the U.S. was $54,500, making Georgetown's price 50% higher.
Graduate Tuition and Fees
In 2020-2021, Georgetown University tuition for graduate students was $54,672 ,with fees of $456, for a total of $55,128. The average tuition for graduate students at private universities was $28,430. This makes the Georgetown tuition 92.3% higher. Graduate loans can help with this cost.
Cost per Credit Hour
In 2022-2023, the undergraduate costs per credit hour at Georgetown is $2,578. Graduate students will pay $2,280 per credit hour.
Campus Housing Expenses
In 2021-2022, on-campus room and board costs at Georgetown were $17,758.
First year students can stay in a residence hall or in one of the 17 Living Learning Communities. Students can also apply to the Capitol Applied Learning Lab (CALL) program where they'll live in Washington D.C. while interning during the day and taking night classes.
Graduate students can live in Georgetown's graduate housing, which is located a few blocks from the U.S Capitol. Or, they can rent an apartment off campus.
Georgetown University Acceptance Rate
In 2021-2022, Georgetown had 27,629 applicants. The Georgetown University acceptance rate was 12%, making the school selective.
Admission Requirements
You can apply to Georgetown here. The early action due date is November 1 of the prior year, and regular decision applications are due on January 10 of the academic year.
Along with their application, students will need to provide transcripts, a teacher's recommendation, and the results of either the SAT or ACT. Academics are the most important consideration in the admissions process, but personal qualities and accomplishments outside of the classroom are also key.
SAT and ACT Scores
Applicants need to submit either SAT or ACT test scores.
In fall 2021, 64% of applicants submitted SAT scores and 38% submitted ACT scores. The 25th and 75th scores were:
Popular Majors at Georgetown University
In 2021, 1,742 undergraduates received degrees. Here are some of the most popular majors at Georgetown.
1. International Relations and Affairs
Specializations in this program include culture and politics, global business, international economics, international history, international political economy, international politics, regional and comparative studies, and science, technology, and international affairs. In 2021, 16.6% of graduating undergraduates earned this degree.
2. Political Science and Government
Curriculums include theoretical and practical aspects in four key areas: American government, comparative government, international relations, and political theory. Courses focus on ethics, justice, rights, and more. In 2021, 9.6% of graduating undergraduates earned this degree.
3. Finance
Undergraduates receive in-depth education on corporate finance, financial institutions, real estate, financial statement analysis, and much more. Finance graduates often accept employment with commercial and investment banks, or in business or government. In 2021, 8.8% of graduating undergraduates received this degree.
4. Economics
Students receive an education in the tools and language needed to understand economics at a local, national, and global level. This degree will provide a sound foundation for those wishing to pursue more education in the field. In 2021, 5.3% of graduating undergraduates earned this degree.
5. Psychology
Undergraduates are taught historical and theoretical perspectives along with a range of modern psychology approaches: biological, clinical, cognitive, cultural, and social. They also receive education in social science research. In 2021, 4.5% of graduating undergraduates earned this degree.
6. Science, Technology, and International Affairs
Students in this program learn cutting-edge approaches to today's ethical, political, and social issues in interdisciplinary ways. In 2021, 4.1% of graduating undergraduates completed this degree.
7. International Business
Undergraduates focus on regional studies or international political economy/business. Students learn how to apply skills in accounting, finance, marketing, management, and operations in cross-cultural ways. In 2021, 2.9% of graduating undergraduates earned this degree.
8. English Language and Literature
In this program, students develop their abilities as readers and writers with an emphasis placed on critical thinking, textural and contextual interpretation, effective speaking, and more. This major is often connected to other disciplines for a broader education. In 2021, 2,8% of graduating undergraduates earned this degree.
9. Political Economy
Undergraduates delve into the "rich intersection between economics and politics" as they examine political, social, and economic factors that play a role in the production, exchange, and distribution of goods and services. In 2021, 2.8% of graduating undergraduates earned this degree.
10. Accounting
Students can choose among seven specialties. According to one study, Georgetown accounting undergraduates benefit from the best earning potential in the field when compared to other universities. In 2021, 2.5% of graduating undergraduates earned an accounting degree.
UVA Graduation Rate
Graduation rates are as follows:
•  4 years: 90%
•  6 years: 95%
Post-Graduation Median Earnings
Georgetown graduates earn a median of $96,375 a year, compared to the average for graduates of other four-year colleges of $47,891.
Bottom Line
Georgetown is a prestigious university offering highly ranked academic programs. The Georgetown acceptance rate is low, which means getting in can be challenging, but those who are accepted will get a quality education. And while Georgetown tuition is higher than the average, the university is committed to meeting the financial needs of qualifying students.
Learn More:
This article originally appeared on SoFi.com and was syndicated by MediaFeed.org.
SoFi Loan Products
SoFi loans are originated by SoFi Bank, N.A., NMLS #696891 Opens A New Window.(Member FDIC), and by SoFi Lending Corp. NMLS #1121636 Opens A New Window., a lender licensed by the Department of Financial Protection and Innovation under the California Financing Law (License # 6054612) and by other states. For additional product-specific legal and licensing information, see  SoFi. Equal Housing Lender.
External Websites: The information and analysis provided through hyperlinks to third-party websites, while believed to be accurate, cannot be guaranteed by SoFi. Links are provided for informational purposes and should not be viewed as an endorsement.
SoFi Private Student Loans
Please borrow responsibly. SoFi Private Student Loans are not a substitute for federal loans, grants, and work-study programs. You should exhaust all your federal student aid options before you consider any private loans, including ours. Read our FAQs. SoFi Private Student Loans are subject to program terms and restrictions, and applicants must meet SoFi's eligibility and underwriting requirements. See SoFi for more information. To view payment examples, click here. SoFi reserves the right to modify eligibility criteria at any time. This information is subject to change. SoFi Lending Corp. and its lending products are not endorsed by or directly affiliated with any college or university unless otherwise disclosed.

More from MediaFeed:
The weirdest college traditions in the US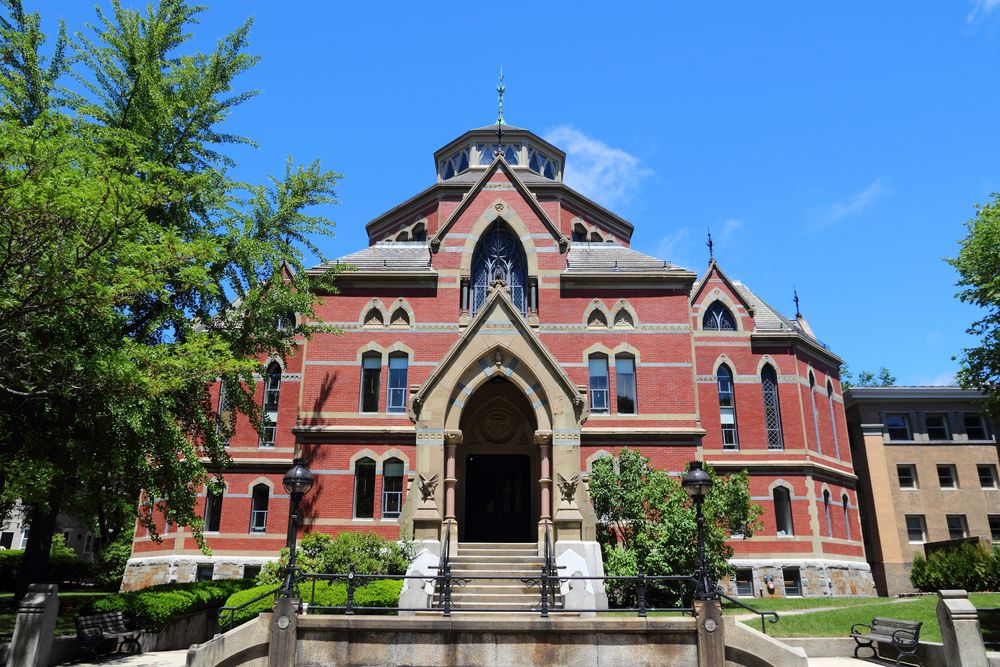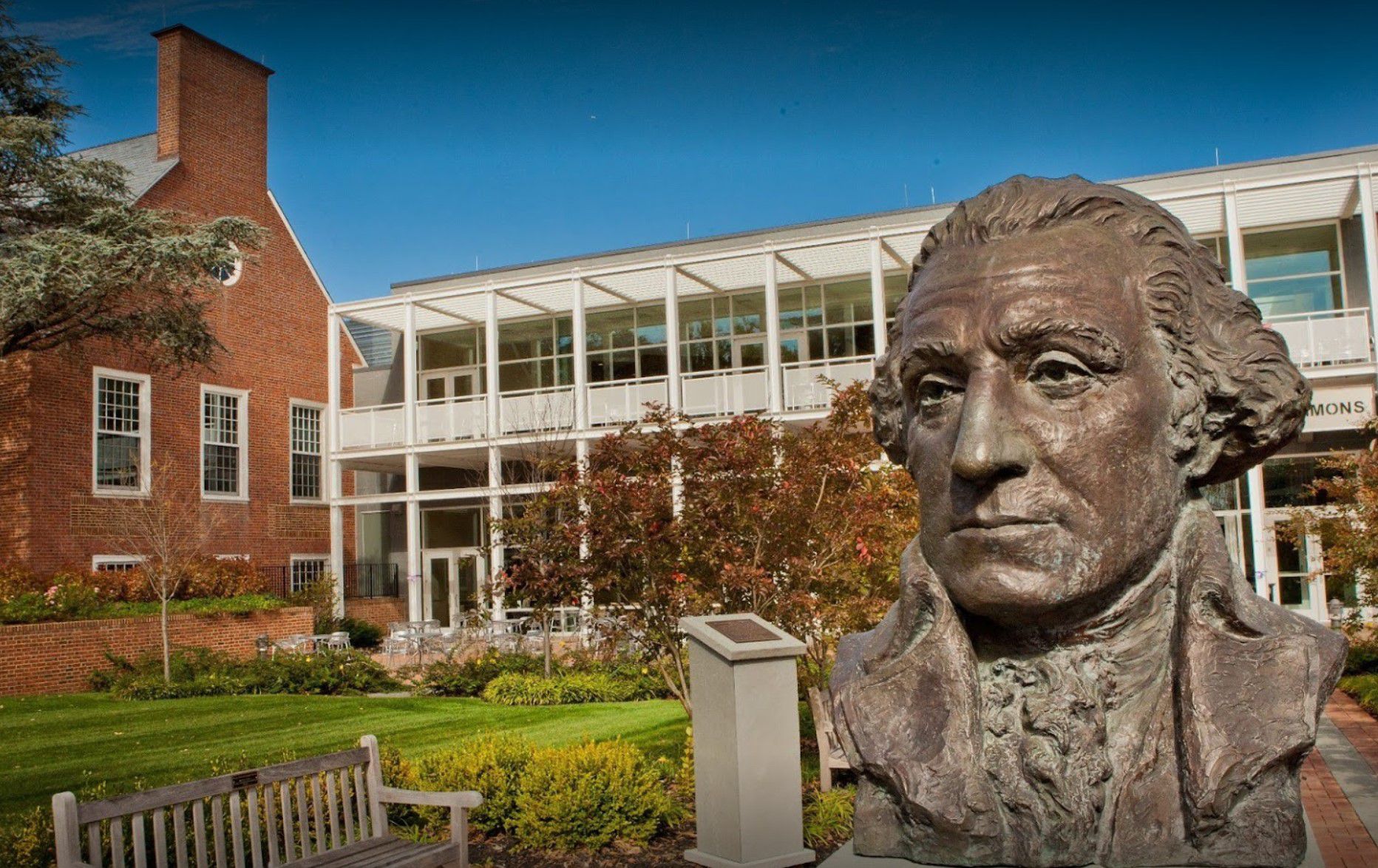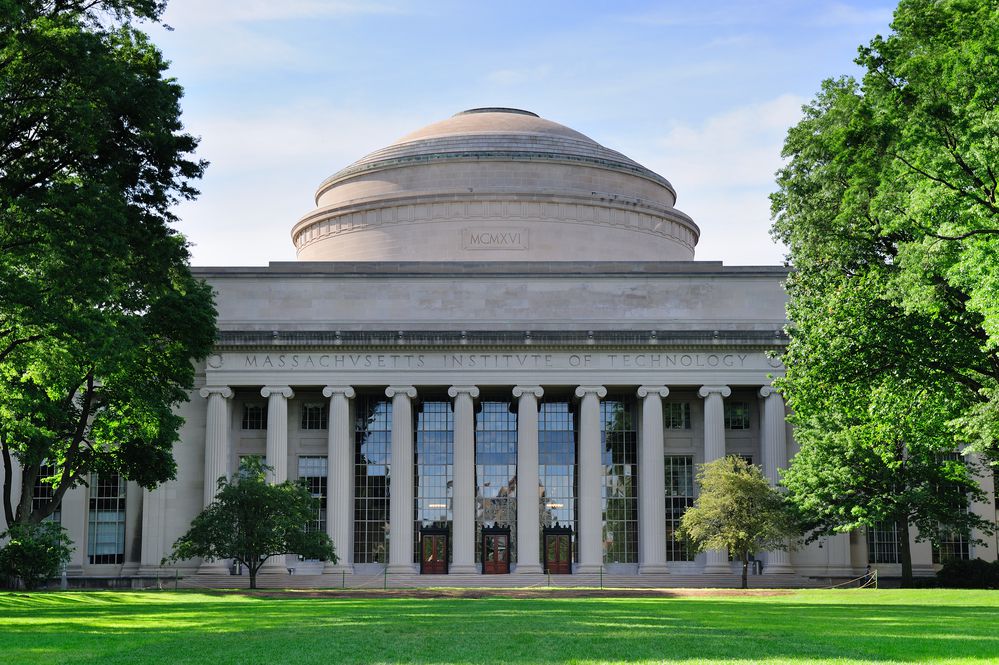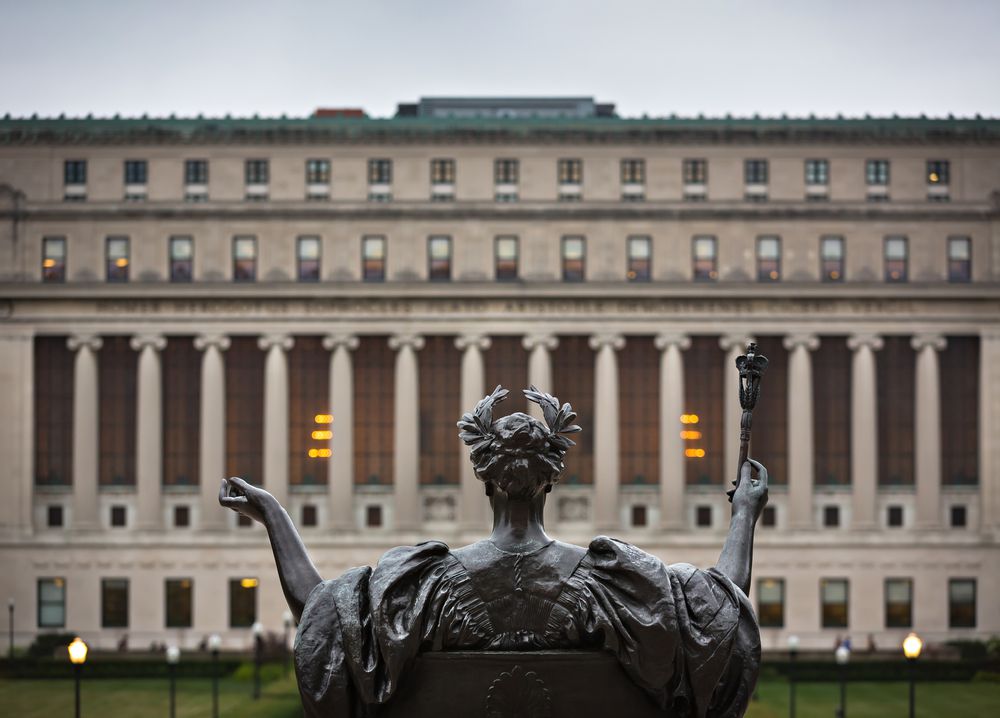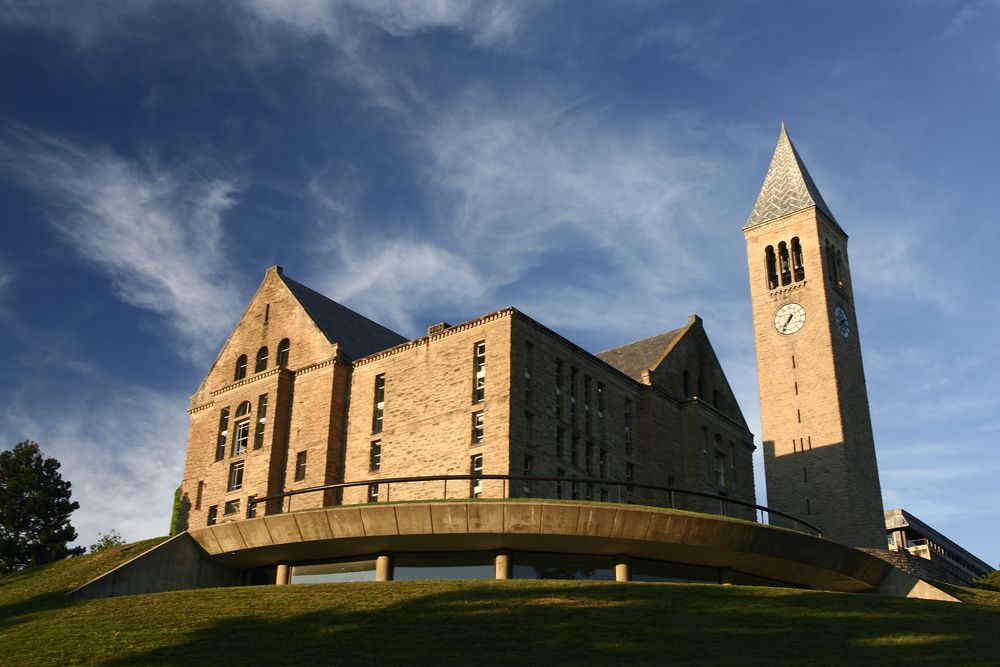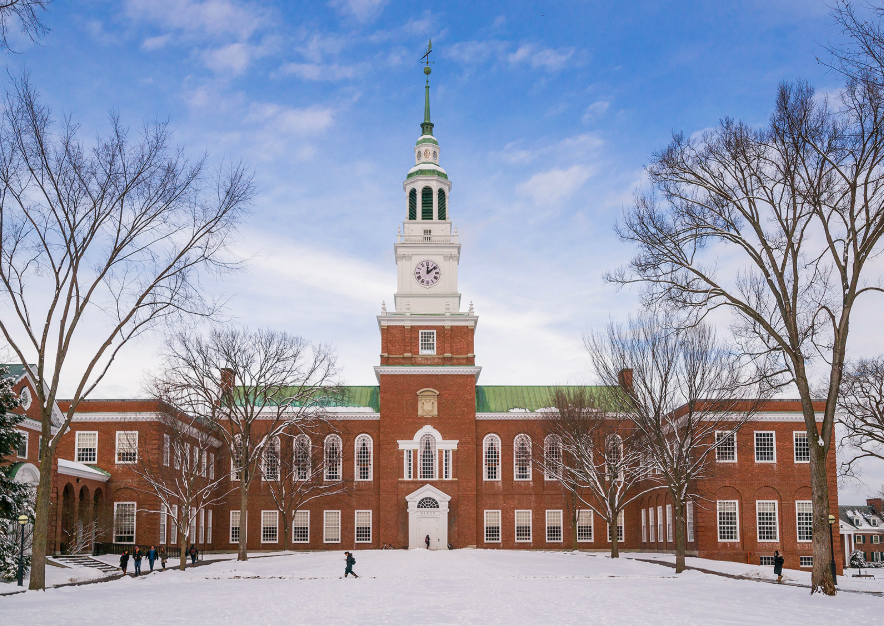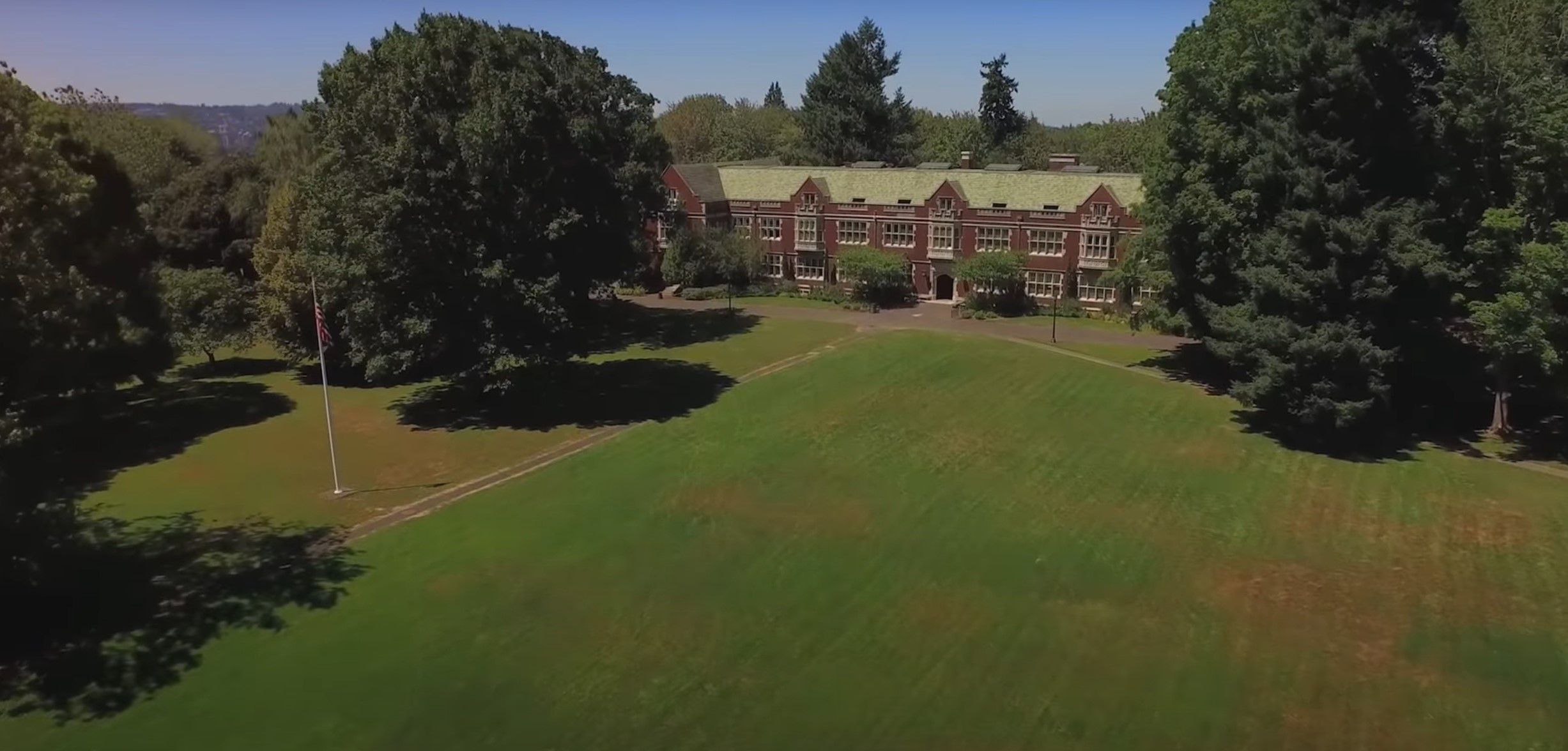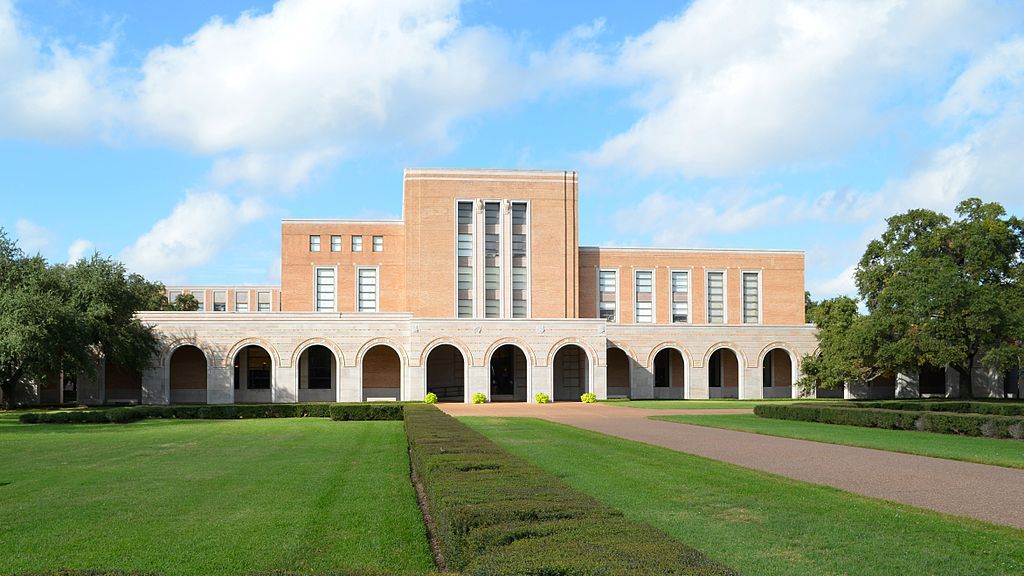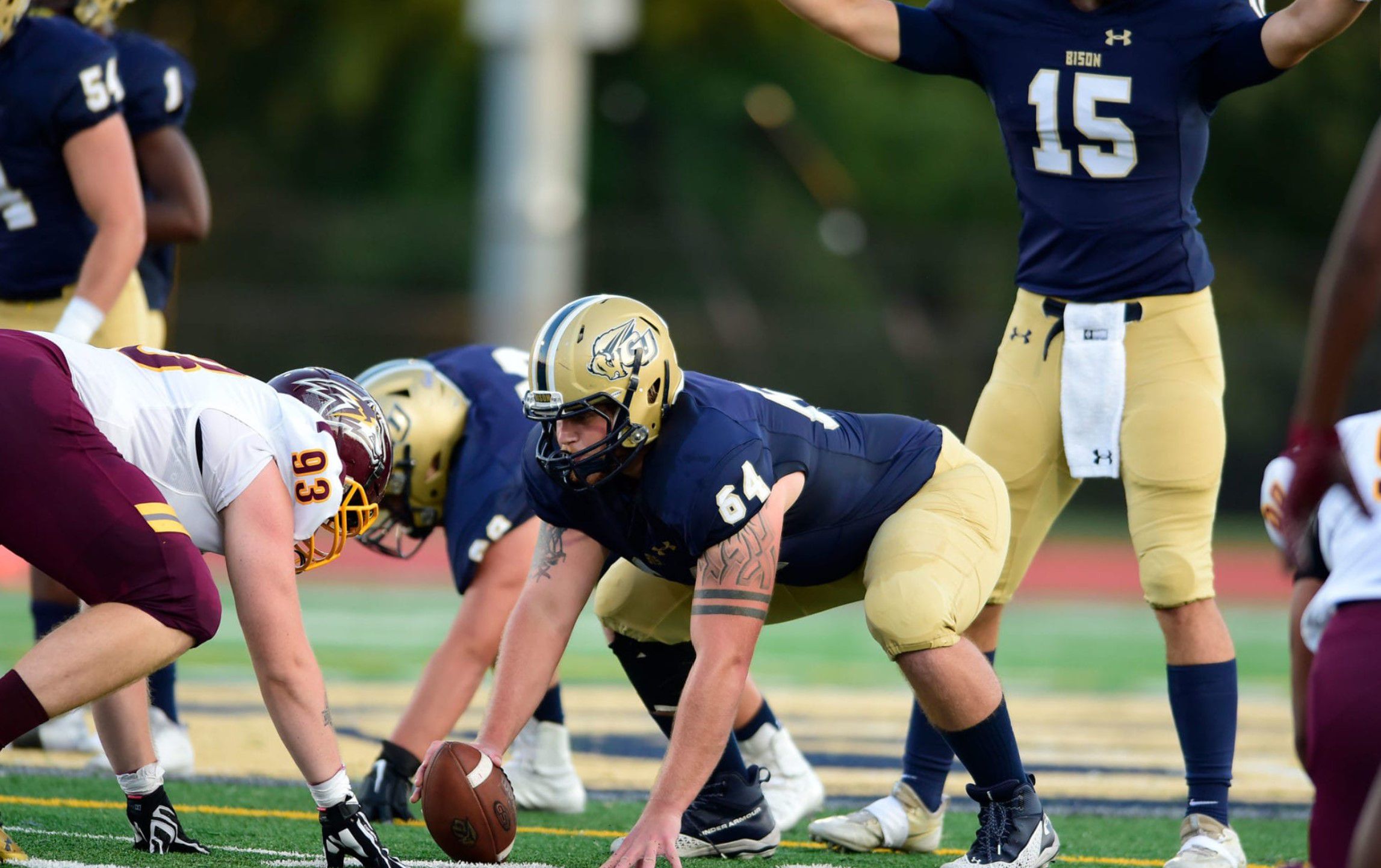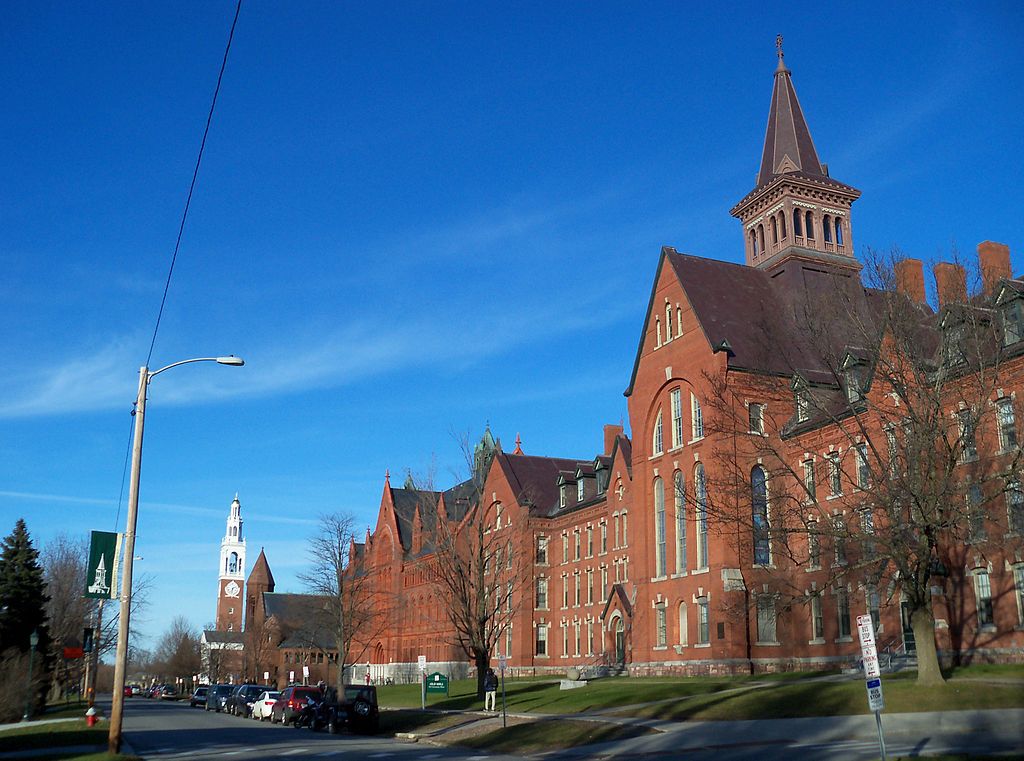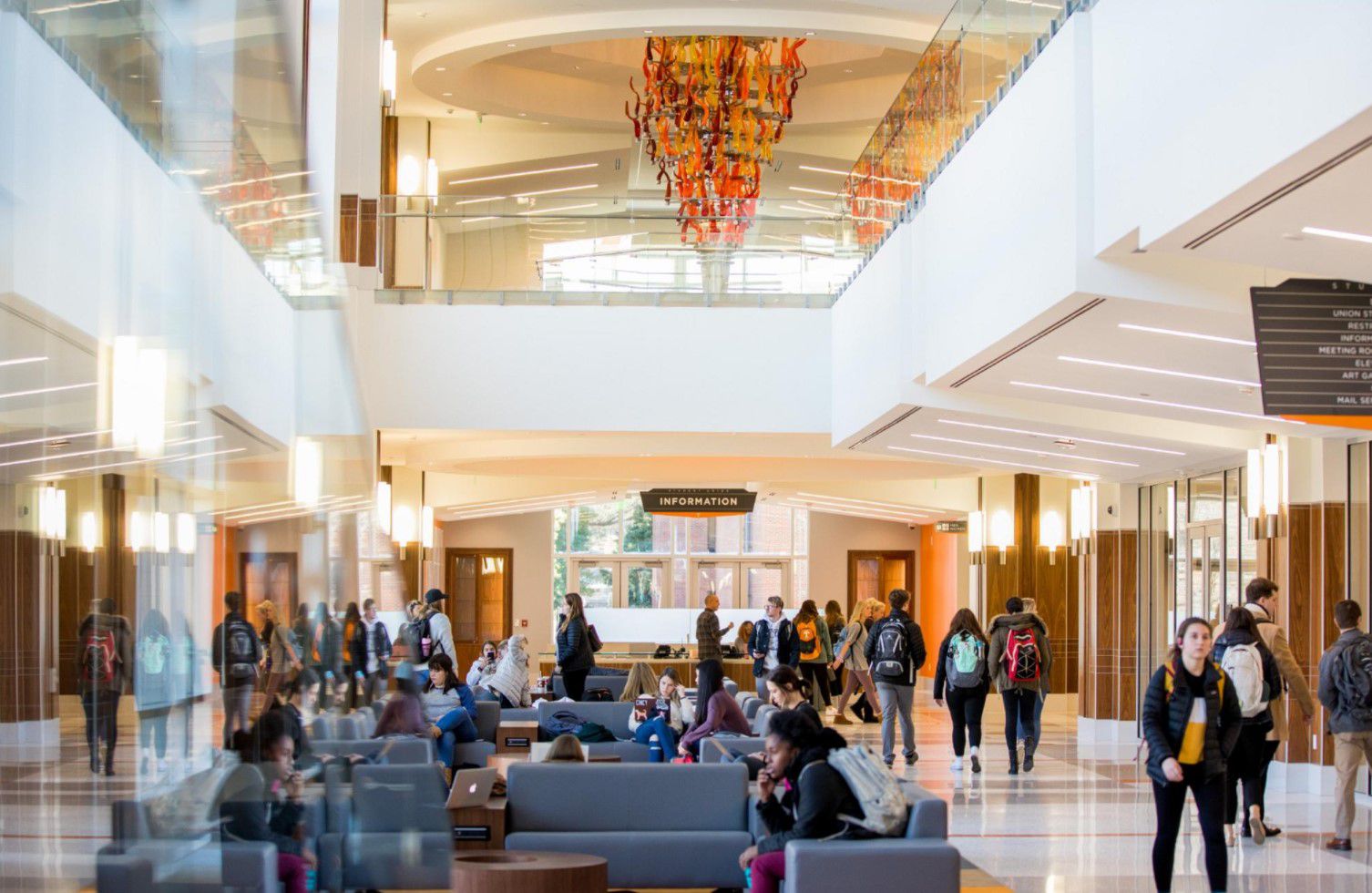 Featured Image Credit: bpperry / iStock.
AlertMe