ChatGPT Plus
In 1967, Texas Instruments (TXN) created the first handheld electronic calculator and changed the way that mathematicians crunch numbers. In 2022, OpenAI introduced ChatGPT and might have done the same for writers, engineers, and dozens of other professions.
ChatGPT, the buzzy AI chatbot backed by Microsoft (MSFT), is the result of a decade of research. It's so powerful that it could disrupt some of the internet's most established features, such as search engines or email. The chatbot has been free since it launched last November. Now, OpenAI is testing the waters with a paid plan: ChatGPT Plus.
What's Included?
For $20 per month, ChatGPT Plus offers users 24/7 access to the tool, faster responses to queries, and first access to new features. ChatGPT has been so wildly popular that it often gets overwhelmed with queries. With the Plus plan, OpenAI can prioritize its most loyal users and make sure service never goes down for them.
The free version of ChatGPT will remain available, but only to a limited number of users during high-demand peak hours. OpenAI will test its premium plan with US users and begin rollout in the coming weeks. It plans to eventually expand the service to other countries.
Recouping the Cost
For OpenAI's monetization model, ChatGPT Plus is likely just the tip of the iceberg. The tool is incredibly expensive to run, and that doesn't even include the money spent over the past decade to build it.
OpenAI's CEO Sam Altman stated the company spends "single-digit cents" whenever it responds to a query. When processing millions of queries per day, cents add up. The new subscription service is a way for the company to offset its costs while it continues to fine-tune the tool and incorporate feedback from the testing phase.
With that in mind, before you shell out $20, consider that ChatGPT remains imperfect in its current state. If you use ChatGPT for work or fun, you may want to double-check its outputs — even if you're paying the premium.
Learn More:
This article originally appeared on SoFi.com and was syndicated by MediaFeed.org.
Please understand that this information provided is general in nature and shouldn't be construed as a recommendation or solicitation of any products offered by SoFi's affiliates and subsidiaries. In addition, this information is by no means meant to provide investment or financial advice, nor is it intended to serve as the basis for any investment decision or recommendation to buy or sell any asset. Keep in mind that investing involves risk, and past performance of an asset never guarantees future results or returns. It's important for investors to consider their specific financial needs, goals, and risk profile before making an investment decision.
The information and analysis provided through hyperlinks to third party websites, while believed to be accurate, cannot be guaranteed by SoFi. These links are provided for informational purposes and should not be viewed as an endorsement. No brands or products mentioned are affiliated with SoFi, nor do they endorse or sponsor this content.
Communication of SoFi Wealth LLC an SEC Registered Investment Advisor
SoFi isn't recommending and is not affiliated with the brands or companies displayed. Brands displayed neither endorse or sponsor this article. Third party trademarks and service marks referenced are property of their respective owners.

More from MediaFeed:
Should I trust a robot to invest for me?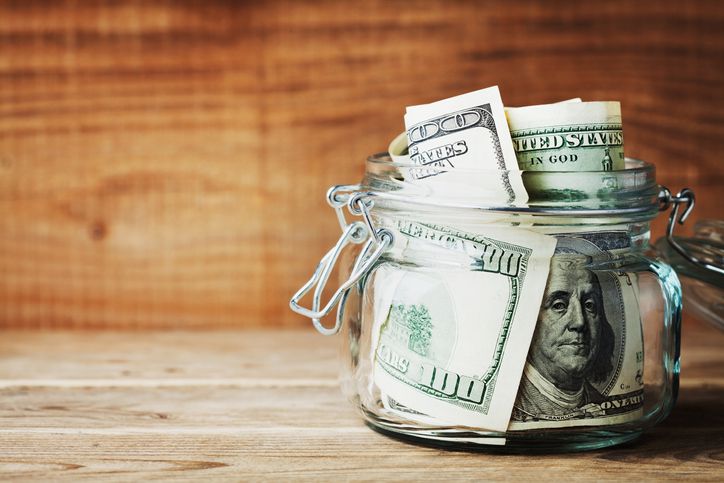 Featured Image Credit: metamorworks / iStock.
AlertMe