A ring can be a significant investment. And often it's only the beginning of wedding expenses, as you consider a future as a couple. That's why it can be a good idea to consider your options if engagement ring financing is in your future.
Some people may opt to save in advance and not need wedding ring financing, but if you're not among them, you might be looking at how to finance an engagement ring. There are definitely options, but an important thought to keep in mind is staying within an affordable — for you — range and not comparing how much other people may feel comfortable spending on an engagement ring.
Why Not Pay for an Engagement Ring Upfront?
If you've just begun browsing engagement rings, you will likely see they come at a variety of price points. The best price for an engagement ring? One you can actually afford.
In the past, there's been a rule of thumb that an engagement ring should cost the equivalent of three months' salary. But that 'rule of thumb' is likely rooted in industry advertising from the 1930s and it doesn't reflect the current reality.
In fact, Americans spend just a fraction of that amount on an engagement ring — $5,500 on average in 2020. Considering that the average monthly U.S. income is also about $5,500, abiding by the three-month rule would mean spending $16,500 on the ring. Increasingly, Millennials and Gen Zers are spending even less on engagement rings, preferring to spend no more than $2,500.
Can you finance an engagement ring? Yes, and there are several avenues available to you. But no matter what the average engagement ring cost is, it's a good idea to buy a ring you can comfortably afford without financing. But even if you have cash ready to buy a ring, you may still consider financing options. People typically finance a ring because:
They want liquid cash available for upcoming wedding expenses.
They may not be able to pay cash for a ring without significantly dipping into their emergency savings, which could become problematic if an unexpected expense crops up.
They may want to spread the payment of an engagement ring across several pay cycles or may be waiting for a large sum of cash to hit their account.
They may want to take advantage of purchase protection available on their credit card for a large purchase. However, purchase protection may not apply for a ring, as there are exclusions for certain categories of purchase, such as antiques or one-of-a-kind items.
They may want to take advantage of credit card points that come with a large purchase.
Related: Credit card rewards 101: Getting the most out of your credit card
Engagement Ring Financing Options
There are multiple options for financing an engagement ring, and the best option for you may be as unique as the ring you choose for your partner.
These include:
Personal loans
Credit card
Buy now, pay later options
Jeweler loan
Here are some things to consider as you consider financing options for an engagement ring.
Financing an Engagement Ring with a Personal Loan
What is a personal loan? It's a lump-sum loan that can be used to pay off other bills or to pay for an expense, like buying an engagement ring.
With a fixed interest rate and a payment end date, using a personal loan for wedding ring financing can be a good option if you have a budget for paying the ring off, or want to spread the payment through a longer period of time. That way, you can still have available emergency savings and not have to liquidate other assets.
But whether or not to get a personal loan is something that takes careful thought. You may be tempted to look at more expensive rings than you might have if you had been paying cash upfront. And that engagement ring loan includes paying interest in addition to the actual cost of the ring. It can also be a good idea to make sure that you can comfortably afford the loan payments and that it wouldn't be an excessive burden if you were to lose income.
Financing an Engagement Ring With a Credit Card
Using a credit card for an engagement ring purchase may make sense if you have the cash to pay your bill at the end of the month. It also may make sense if you have a credit card with 0% APR and are confident you can pay off the ring before the promotional period ends.
Some people also may want to use a credit card to earn points or to take advantage of purchase protection. But before you pull out your card, consider a few things:
Does your jeweler offer a discount for cash purchases? If so, then that discount may be worth considering cash options rather than paying with a credit card.
Does purchase protection cover a ring? It may be worth calling your credit card company, since your ring may fall under exclusionary categories.
Financing an Engagement Ring With a Buy Now, Pay Later Loan
A buy now, pay later loan (BNPL) works like it sounds — a purchase is spread out over time. Unlike a personal loan, a BNPL loan (also called a point-of-sale loan) may be done through a merchant or through a virtual card. These may have no interest if you pay in a set amount of time, but the repayment period may be short and there may be fees involved.
Financing an Engagement Ring With a Jeweler Loan
Some jewelers offer their own loan programs. These may have promotional periods where you can take advantage of a 0% interest rate and may also come with additional perks, such as discounts for future purchases or a discount on future repairs. Jeweler loans also may have a fixed rate of interest.
But this interest rate may be higher than an interest rate you could get with a personal loan or on your credit card. You also may be required to put a down payment on the purchase.
Tips for Buying an Engagement Ring
Consider the pros and cons of engagement ring finance options, and remember that after the engagement ring comes wedding expenses. It may be a good idea to talk through engagement ring options with your partner prior to a proposal, especially if you're already sharing your finances. While it may not feel as spontaneous, talking through big purchases that mutually affect you may be good practice for combining your lives. Having these conversations can set the stage for your wedding and your lives together, including whether borrowing money for your wedding is the best option for your financial situation and goals.
Other tips for buying an engagement ring:
Ask your partner what they want. Also, talk to your family and their family: A relative may have heirloom jewelry they'd like to pass down.
Browse together. In addition to looking at jewelry stores, consider estate sales, antique stores, and browsing online to get a sense of styles and prices.
Negotiate. Some jewelers may offer a discount if you pay in cash.
Remember ring insurance. An engagement ring may not be covered under your homeowner's policy without an added rider to the policy or may be covered only in specific circumstances. Research insurance policies before you buy the ring.
Looking for a Personal Loan? What to Consider
A personal loan can be an avenue that makes sense for wedding ring finance. Having a fixed interest rate and a finite loan term allows you to know exactly what you're paying each month, and spreading the cost over time may mean the purchase fits within your monthly budget. Here are some things to consider when using a personal loan to buy an engagement ring:
What are the fees? Some loans may have fees, such as an origination fee (when you open the loan) or an early termination fee (if you pay off the loan early). Make sure you know any potential fees prior to applying for the loan.
Know your budget. Just because you can get approved for a certain size loan doesn't mean that's the best choice for you. Make sure you choose a loan size you're comfortable with.
Know the loan terms. Some loans have hardship clauses that may help if you are at risk of falling behind on payments due to an unforeseen financial strain.
Shop around. Compare loan terms and interest rates for personal loan pricing. Comparing rates won't affect your credit score. A hard credit check will only be done when you apply for the loan.
The Takeaway
With a big purchase like an engagement ring, there are several avenues for paying for the purchase. Considering the pros and cons of each option can help you decide on the best one for you. And remember: An engagement ring is only one expense in the future you are creating for you and your partner, so consider it the first of many financial steps in your future as a married couple.
Learn More:
This article
originally appeared on SoFi.com and was
syndicated by MediaFeed.org.
SoFi Loan Products
SoFi loans are originated by SoFi Lending Corp. or an affiliate (dba SoFi), a lender licensed by the Department of Financial Protection and Innovation under the California Financing Law, license # 6054612; NMLS # 1121636  Opens A New Window. For additional product-specific legal and licensing information, see SoFi.com/legal.

More from MediaFeed:
Paying tax on personal loans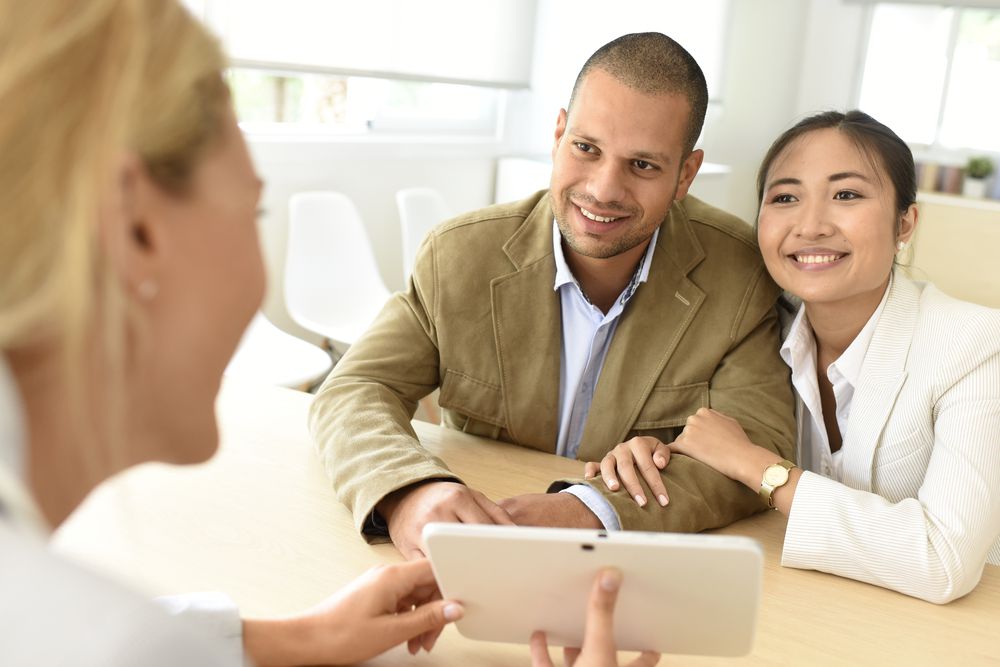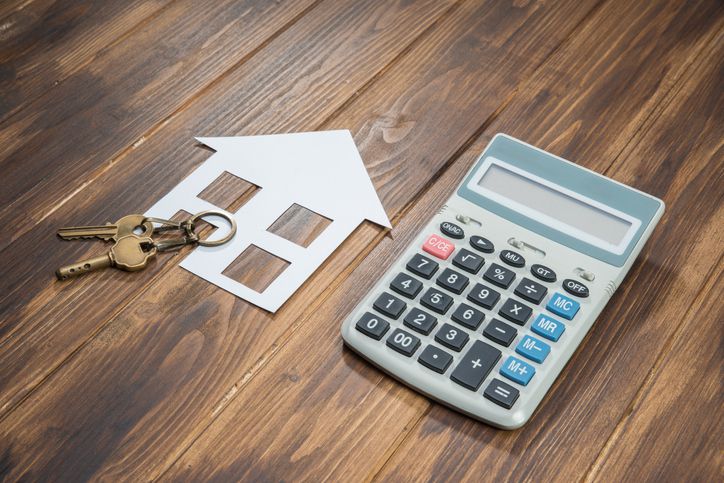 Featured Image Credit: Rawpixel / istockphoto.
AlertMe