After two years of shipping delays and supply shortages, small businesses realized supply chain issues aren't going anywhere. Whether you run a mom-and-pop shop or a local chain, mismanaged supply issues will hurt your business. Factor in tight margins in an uncertain economy, and it's time for a change of strategy. 
Navigating supply chain disruptions and finding supplies for small businesses isn't easy. However, your small business can endure delays and shortages by reassessing how you approach each step in a supply chain and researching proactive solutions. 
Small business supply chain process overview
Small businesses share the same supply chain steps as large corporations. Problems at any stage can dramatically affect a business's performance. The four stages include:
Procurement: The first step in a supply chain involves buying the goods needed to run your business. When in-demand materials are less common and more expensive, companies can't afford to offer critical products and services.
Transportation: The second stage entails shipping business supplies to your store, warehouse, or fulfillment center. Due to rail, air, and ship delays, small businesses can lose sales. 
Storage: The third step covers storing goods and inputting them into an inventory system. Because storage costs are rising, some small companies can't hold an optimal supply of products. 
Delivery: The last stage involves delivering products to customers. Any small business offering delivery may experience delays through U.S. mail carriers and third-party delivery companies.
How do supply chain disruptions hurt small businesses?
Because supply chains play a critical role in our economy, disruptions in shipping and storage affect almost all small businesses. In general, supply chain problems lead to a lack of product availability. On top of that, all the available products come at a higher cost. 
This decrease in supply and increase in demand turned the business landscape into a resource war. Companies of all sizes must compete for the materials they need to run their businesses. That said, outspending the competition isn't an option for many small businesses. To survive, small businesses need to rethink their supply chain strategy. 
4 Supply chain issues, causes, and solutions
No single event bears the blame for this supply chain disruption. Instead, several overlapping factors contribute to supply issues at once. Together, they've hampered shipping and production infrastructure all over the world. 
Since there's no way to avoid supply chain problems, small businesses must adapt to them. In the end, immediate, actionable solutions will do more to preserve a business's health than trying to weather this supply crisis. The main issues to account for include: 
1. Dramatic shifts in supply and demand
In the past three years, demand for some products has unexpectedly risen while it shrank for others. Companies struggling to keep pace with consumer expectations sent ripples throughout supply chains. Consequently, when all points in a supply chain fail to keep up with shifting demand, it disrupts the whole economy. 
Cause: The pandemic and economic turbulence
Enduring lockdowns through a pandemic vastly changed consumer behavior. The kinds of products customers bought, along with how they purchased them, suited unprecedented lockdown conditions. These pandemic spending patterns were uncharted waters for most businesses. 
On top of new consumer spending habits, economic turbulence hampered businesses and supply chains. Even with lockdown in the rearview, many experts expect a recession in the coming months. As a result, some buyers slow their spending while others make last-minute investments. 
Solution: Listen to consumers
Small businesses need to keep their fingers on the pulse of consumer demand. Conduct further research or poll spenders to understand your target demographic's priorities. Additionally, research products that consistently sell through rough economic times and focus on covering those bases. 
2. Blocked Shipping Routes
Companies face limitations on air freight, rail freight, and sea transport. In addition, limits on shipping capacity and blocked boat lanes make plenty of raw goods and manufactured products inaccessible. This is most often the case when procuring materials from the Asia-Europe lane. 
Cause: The Russia-Ukraine conflict
Even before Russia invaded Ukraine, many Asian and European ports were overwhelmed. After the conflict began, suppliers slowed the progress of goods in and around Russia. Whether by rail or air freight, congestion in the region has gotten worse, and suppliers can't offer an easy fix. 
Solution: Use alternative shipping channels
While small businesses can't end shipping issues in Europe, they can plan around them. Instead of relying on central shipping routes in this area, companies should buy from suppliers who take alternate channels. Alternatively, they can buy more expensive goods produced closer to the U.S. 
While these solutions cost more up-front, you won't risk losing as many customers over indefinite delays and a shortage of products. 
3. Logistical issues
Ports, trucking companies, and factors are all overwhelmed. For the best ROI, these businesses perform a careful balancing act. They simultaneously have to meet consumer demand while not exceeding operational capacity. But when one or more points in a supply chain experience instability, this delicate balance shifts. 
Cause: Manufacturing and shipping changes
Adjusting to dramatic supply chain changes is never easy. Not only are companies' operations planned far in advance, but old logistical models won't help businesses adapt to new problems. On top of that, reliably measuring future supply and demand requires shipping and production information currently subject to change. 
In short, manufacturers and shipping companies don't have the logistical tools to predict or immediately solve supply problems. 
Solution: Adopt an iterative approach
If large corporations struggle to make long-term supply plans, small businesses are in the same boat. So, companies must take a flexible approach instead of committing to one logistical strategy. Small businesses should use known factors in the short term to implement tentative strategies open to future adjustments. 
On the one hand, some of these operational choices may not pan out. Conversely, keeping the door open to an iterative approach means they can course-correct if future issues come up. As an added bonus, an emerging marketing of supply chain companies formed to help businesses redefine their long-term strategy.
4. Labor shortages
The U.S. has seen record drops in warehouse workers, truck drivers, and shipping employees. Across these industries, hundreds of thousands of jobs are left unfilled. These gaps in the labor force exacerbate an already damaged supply chain.
Cause: Poor working conditions
Many shipping and warehouse jobs pay a relatively low wage. Pair these low paychecks with rising inflation, and it's no surprise why many workers decided to leave their positions to earn higher salaries elsewhere. Additionally, the recent pandemic left employees in these industries at higher risk of contracting COVID. 
Solution: Invest in your labor force
In addition to valuing your employees, work with companies that pay their workers a fair wage. Higher employee salaries may correlate with a higher price to do business with one shipping or manufacturing partner. However, if your suppliers have well-paid workers, they're less likely to see employee dropoff. 
Working with a low-cost company is tempting, but supply chain issues mean small businesses need reliable partners. By storing and shipping goods with teams that pay a high wage, you will find secure relationships with other companies in a sustainable supply chain.
Additional tips for overcoming supply chain problems
While targeted solutions help with specific supply chain problems, small businesses can also benefit from general strategy changes. Weathering a supply chain storm sometimes comes down to following a few essential tips. Here are some to consider: 
Forecast demand changes and make smart purchasing decisions
Conventional wisdom holds that businesses should capitalize on high demand. Although this isn't bad advice, companies must stay ahead of changing consumer interests. So when demand can change on a dime, don't overinvest in products and services unless you're sure they'll stay in vogue. 
At the same time, try to predict where your customers' interest will move down the line. Keeping ahead of the competition like this pays for itself.
Find backup suppliers
Many companies rely on only one third party for their supplies. Instead, small businesses should build relationships with multiple suppliers. By keeping more than one option on hand, you'll have a fallback when your leading supplier can't deliver.
To go the extra mile, you should source small business supplies from teams who use different shipping routes and transport methods. A diversified approach is the safest bet with more supply chain instability ahead.
Expect production delays
Backup suppliers help with transportation issues, but production delays are out of your control. Manufacturing has slowed on the production of goods like auto parts and microchips. If you sell products reliant on outsourced manufacturing, don't count on selling a good until it's in your hands. 
Prioritize supply chain management
Years ago, small businesses could bank on supply chains without much thought. Today, supply chain problems threaten the health of otherwise thriving companies. Small businesses should invest in supply chain management if they want to stay competitive. 
Your business will mitigate delays and shortages by hiring someone to stay on top of supply chain disruptions. A supply chain manager can also shape long-term decisions based on global supply and demand. Finally, supply chain experts can quickly alter plans affected by supply problems. 
Businesses that can't afford new in-house staff can outsource. Third-party logistics and supply chain management companies are more popular now than ever. This up-front investment can save thousands down the line.
Invest in new logistical technology
Thanks to recent strides in logistics artificial intelligence, small businesses can improve their supply chain planning with predictive analytics. Depending on the amount you're willing to spend, logistical software offers a wide array of features. On the upper end, this technology can lower logistics costs and raise supply levels. 
Be honest with your customers
Pretending your business is immune to supply chain problems may alienate consumers. After all, customers are more and more aware of supply issues with every passing year. 
Rather than hide these problems, be honest with your customers about any changes to your service or inventory. By honestly explaining the situation and how you intend to solve it, you'll lose fewer customers than by denying any issues. Like any business relationship, sellers and buyers thrive on transparency. 
When will supply chains be back to normal?
By the earliest predictions, our supply chain crisis will end in the second half of 2023. However, supply problems may extend into 2024 and beyond. Small businesses trying to stay afloat can't wait out this crisis. Instead, companies need to act on proactive solutions. 
After learning what's causing supply chain issues, small businesses need to alter their plans. Companies should maintain revenue streams by developing a business model that expects some delays and shortages. That way, even if supply problems continue, these companies have the tools to keep running. 
Related:
This article originally appeared on the Quickbooks Resource Center and was syndicated by MediaFeed.org.
More from MediaFeed:
5 tips for organic business growth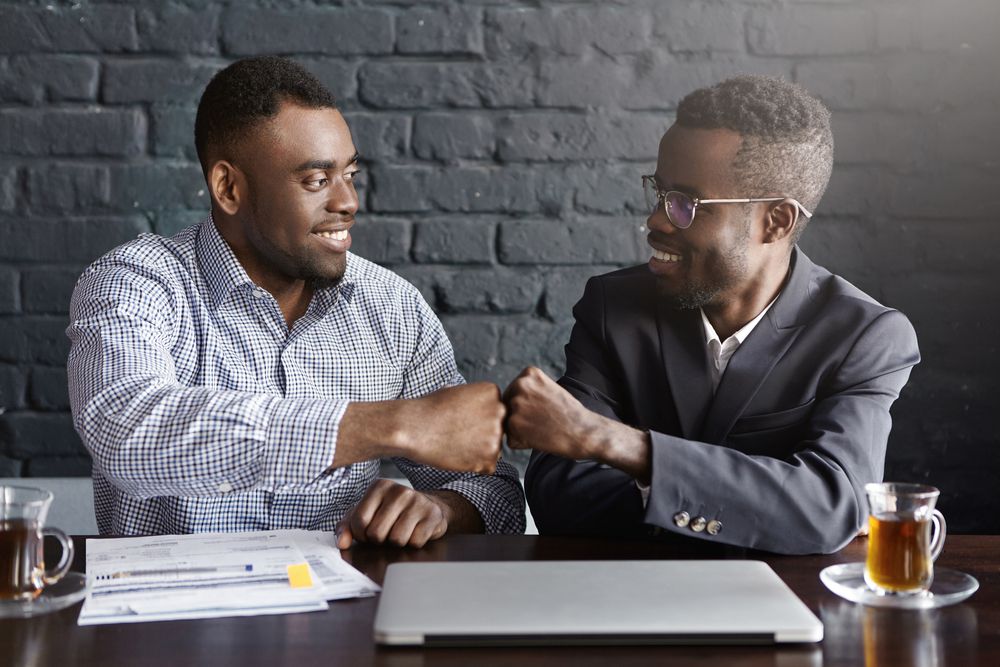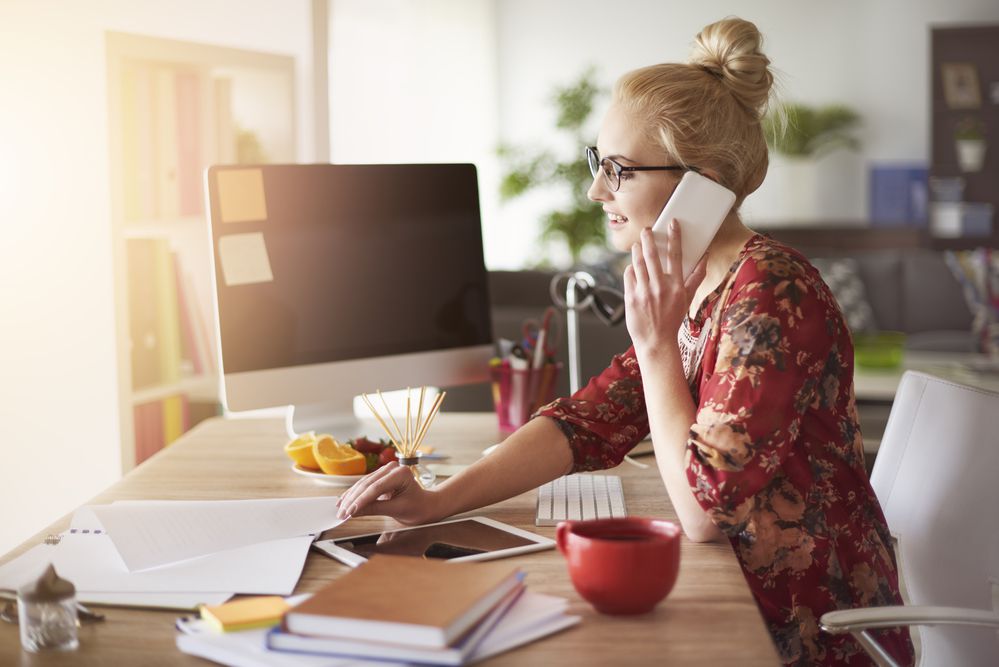 Featured Image Credit: DepositPhotos.com.
AlertMe