Editor's note: Lantern by SoFi seeks to provide content that is objective, independent and accurate. Writers are separate from our business operation and do not receive direct compensation from advertisers or partners. Read more about our Editorial Guidelines and How We Make Money.
After a disaster strikes, your small business may be derailed. But there is some help available. The US Small Business Administration (SBA) offers emergency loans when your business is impacted by a disaster. The Economic Injury Disaster Loan (EIDL) program provides loans for small businesses impacted by declared disasters. There is also a separate COVID-19 EIDL loan program. For both, the amount you borrow depends on your company's financials as well as the maximum limits associated with each type of loan.
Related: What Is working capital & how do you calculate it?
What Is an EIDL Loan?
EIDL loans are designed to help both small businesses and nonprofit organizations when they experience revenue losses due to certain disasters. The goal is to assist businesses with their operating expenses until the period of economic impact passes. While EIDL loans have competitive terms, they're only meant to be a last resort safety net. If you're able to qualify for credit elsewhere, you won't be able to get an EIDL loan.
There are currently two EIDL programs. The first is the traditional EIDL program for businesses negatively affected by declared disasters. This includes major events like wildfires and hurricanes that cause enough damage to be declared federal disasters. The second is a COVID-19 EIDL program that is available to small businesses across the country. Here's how each one works.
Traditional EIDL Loans
The regular EIDL loan calculation is based on a maximum loan amount of $2 million. In order to apply, your business must be affected by a declared disaster. The SBA keeps an updated database of disasters so you can see if your area qualifies. You may qualify for funds for each separate disaster that affects your area.
COVID-19 EIDL Loans
COVID-19 EIDL loans are meant to help struggling businesses that are experiencing temporary revenue loss during the global pandemic. Loans may be up to 24 months of economic injury, with a maximum that was just raised to $2 million as of Sept. 8.
Businesses may apply for only one COVID-19 EIDL loan. Applications are due by Dec. 31, 2021, but an EIDL reconsideration request for a denied application may be submitted up to six months after the denial.
How Is Your EIDL Amount Calculated?
The size of your EIDL loan depends on the extent of the economic injury caused to your business by either COVID-19 or a declared disaster. The loan funds are not meant to replace lost sales but instead to help your business cover expenses and financial obligations. Part of the application process involves a comparison between your company's previous financials and the period during which the disaster occurred.
Once the SBA extends a loan offer based on these figures, you can use an EIDL loan calculator to determine your monthly payment amount. You'll need to enter your loan amount, interest rate, and repayment term. Then the calculator can let you know what to expect in terms of payment and how much the loan will ultimately cost with interest payments.
For regular EIDL loan applicants, the loan amount may be up to $2 million. For COVID-19 EIDL applicants, the loan amount may be up to 24 months of economic injury, up to the $2 million maximum loan amount.
How to Qualify for an EIDL Loan
Both EIDL and COVID-19 EIDL loans have size requirements. A common standard that's used is a business with 500 employees or fewer. In addition to small businesses, sole proprietors and independent contractors are also eligible to apply for a COVID-19 EIDL loan. EIDL loan applicants must also prove economic injury due to a declared disaster. Applicants for the COVID-19 EIDL must demonstrate economic injury because of the pandemic.
How to Apply for an EIDL Loan
Both EIDL and COVID-19 EIDL loans operate differently from other types of SBA loans like the 7(a) program. Those are usually guaranteed by the SBA, but originate with private lenders. EIDL loans are directly financed by the SBA.
Applying for an EIDL Loan
Businesses may apply for an EIDL loan directly online through the SBA website. A regular EIDL loan requires a visit from an SBA inspector to assess the damage. You'll also need to fill out IRS Form 4506-T so that the SBA may access your past tax filings.
Applying for a COVID-19 EIDL Loan
The application process for a COVID-19 EIDL loan is also completed online through the SBA website. You'll be asked for financials that show your economic injury to prove your eligibility. You'll receive a loan quote before you move forward with the full application process. You may accept the entire loan amount or a smaller amount. After that, your application is reviewed by a loan officer and you may need to submit more information. Then you'll find out whether your application is approved or denied.
Once your COVID-19 EIDL is approved, you sign the loan agreement, which outlines all of the loan terms. You should receive the funds within five to 10 business days at this point.
EIDL Loan Specifications
Like other SBA loan rates, the interest rates on both types of EIDL loans are low, fixed rates.
A standard EIDL loan has a 4% interest rate and up to a 30-year repayment period. The maximum loan amount for this program is $2 million. Collateral is required for any loans over $25,000, with a preference for real estate. Funds may be used for working capital and normal expenses. The COVID-19 EIDL loan has a 3.75% interest rate for businesses (2.75% for nonprofits) and also has up to a 30-year term. The maximum loan amount was raised to $2 million in September 2021. Any business that received loans for a lesser amount before then can reapply to access more financing if eligible.
Collateral is also required for loans over $25,000 but for COVID-19 EIDL loans, the SBA will use a general security agreement rather than requiring a personal residence to secure the loan. Additionally, a personal guarantee is required of COVID-19 EIDL loans over $200,000. COVID-19 EIDL loan payments are deferred for the first two years, although interest will accrue during this time. You can start making payments immediately if you prefer.
The Takeaway
EIDL and COVID-19 EIDL loans can help your small business when it's affected by a disaster. But it's wise to be aware of the eligibility requirements and the funding limits for these loans. It may take several types of financing to help your company move forward after a disaster.
Learn More:
This article originally appeared on LanternCredit.com and was syndicated by MediaFeed.org.
The tips provided on this website are of a general nature and do not take into account your specific objectives, financial situation, and needs. You should always consider their appropriateness given your own circumstances.
Lantern by SoFi:
This Lantern website is owned by SoFi Lending Corp., a lender licensed by the Department of Financial Protection and Innovation under the California Financing Law, license number 6054612; NMLS number 1121636. (www.nmlsconsumeraccess.org)
All rates, fees, and terms are presented without guarantee and are subject to change pursuant to each provider's discretion. There is no guarantee you will be approved or qualify for the advertised rates, fees, or terms presented. The actual terms you may receive depends on the things like benefits requested, your credit score, usage, history and other factors.
*Check your rate: To check the rates and terms you qualify for, Lantern conducts a soft credit pull that will not affect your credit score. However, if you choose a product and continue your application, the lender(s) you choose will request your full credit report from one or more consumer reporting agencies, which is considered a hard credit pull and may affect your credit.
All loan terms, including interest rate, and Annual Percentage Rate (APR), and monthly payments shown on this website are from lenders and are estimates based upon the limited information you provided and are for information purposes only. Estimated APR includes all applicable fees as required under the Truth in Lending Act. The actual loan terms you receive, including APR, will depend on the lender you select, their underwriting criteria, and your personal financial factors. The loan terms and rates presented are provided by the lenders and not by SoFi Lending Corp. or Lantern. Please review each lender's Terms and Conditions for additional details.
Personal Loan:
SoFi Lending Corp. ("SoFi") operates this Personal Loan product in cooperation with Even Financial Corp. ("Even"). If you submit a loan inquiry, SoFi will deliver your information to Even, and Even will deliver to its network of lenders/partners to review to determine if you are eligible for pre-qualified or pre-approved offers. The lenders/partners receiving your information will also obtain your credit information from a credit reporting agency. If you meet one or more lender's and/or partner's conditions for eligibility, pre-qualified and pre-approved offers from one or more lenders/partners will be presented to you here on the Lantern website. More information about Even, the process, and its lenders/partners is described on the loan inquiry form you will reach by visiting our Personal Loans page as well as our Student Loan Refinance page. Click to learn more about Even's Licenses and Disclosures, Terms of Service, and Privacy Policy.
Student Loan Refinance:
SoFi Lending Corp. ("SoFi") operates this Student Loan Refinance product in cooperation with Even Financial Corp. ("Even"). If you submit a loan inquiry, SoFi will deliver your information to Even, and Even will deliver to its network of lenders/partners to review to determine if you are eligible for pre-qualified or pre-approved offers. The lender's receiving your information will also obtain your credit information from a credit reporting agency. If you meet one or more lender's and/or partner's conditions for eligibility, pre-qualified and pre-approved offers from one or more lenders/partners will be presented to you here on the Lantern website. More information about Even, the process, and its lenders/partners is described on the loan inquiry form you will reach by visiting our Personal Loans page as well as our Student Loan Refinance page. Click to learn more about Even's Licenses and Disclosures, Terms of Service, and Privacy Policy.
Student loan refinance loans offered through Lantern are private loans and do not have the debt forgiveness or repayment options that the federal loan program offers, or that may become available, including Income Based Repayment or Income Contingent Repayment or Pay as you Earn (PAYE).
Notice: Recent legislative changes have suspended all federal student loan payments and waived interest charges on federally held loans until 01/31/22. Please carefully consider these changes before refinancing federally held loans, as in doing so you will no longer qualify for these changes or other future benefits applicable to federally held loans.
Auto Loan Refinance:
Automobile refinancing loan information presented on this Lantern website is from MotoRefi. Auto loan refinance information presented on this Lantern site is indicative and subject to you fulfilling the lender's requirements, including: you must meet the lender's credit standards, the loan amount must be at least $10,000, and the vehicle is no more than 10 years old with odometer reading of no more than 125,000 miles. Loan rates and terms as presented on this Lantern site are subject to change when you reach the lender and may depend on your creditworthiness. Additional terms and conditions may apply and all terms may vary by your state of residence.
Secured Lending Disclosure:
Terms, conditions, state restrictions, and minimum loan amounts apply. Before you apply for a secured loan, we encourage you to carefully consider whether this loan type is the right choice for you. If you can't make your payments on a secured personal loan, you could end up losing the assets you provided for collateral. Not all applicants will qualify for larger loan amounts or most favorable loan terms. Loan approval and actual loan terms depend on the ability to meet underwriting requirements (including, but not limited to, a responsible credit history, sufficient income after monthly expenses, and availability of collateral) that will vary by lender.
Life Insurance:
Information about insurance is provided on Lantern by SoFi Life Insurance Agency, LLC. Click here to view our licenses.
More from MediaFeed:
Small business grants for veterans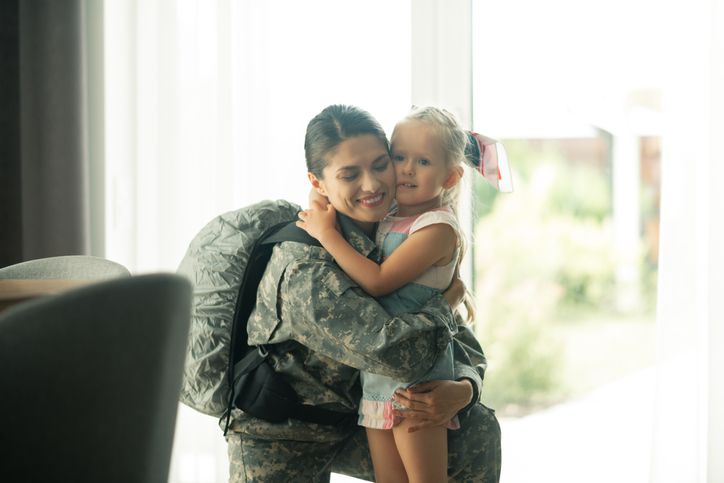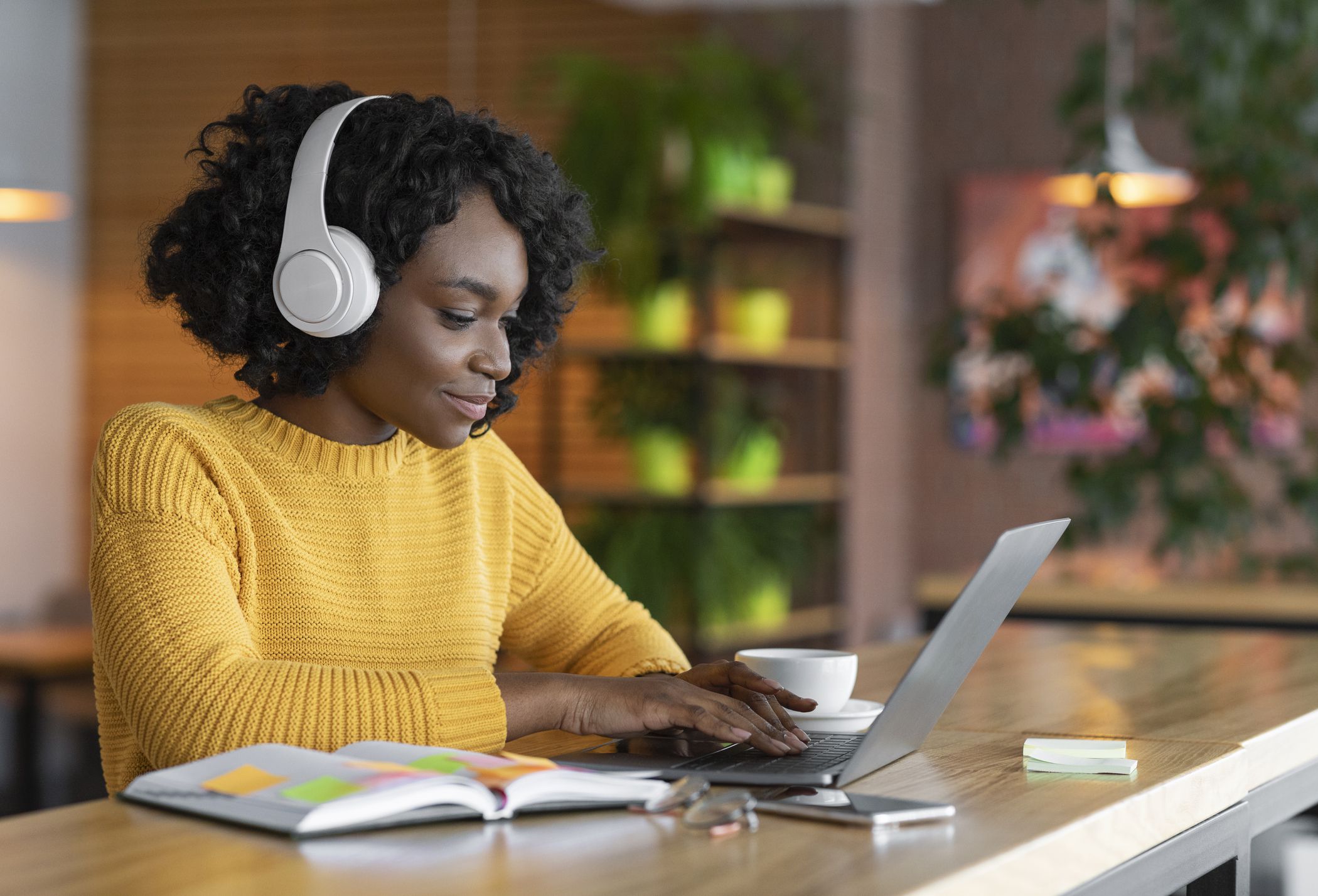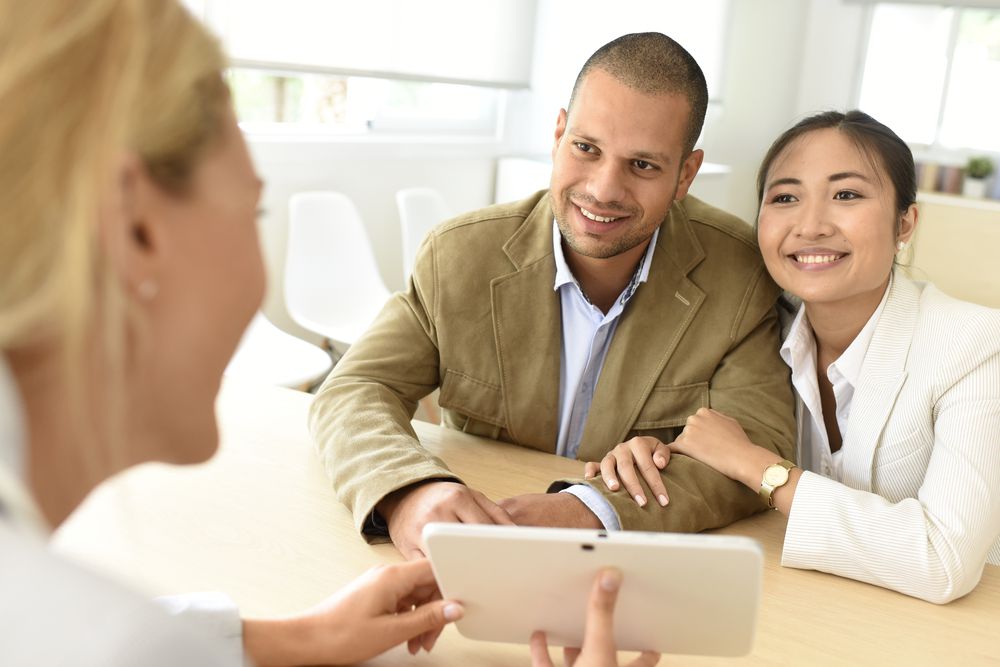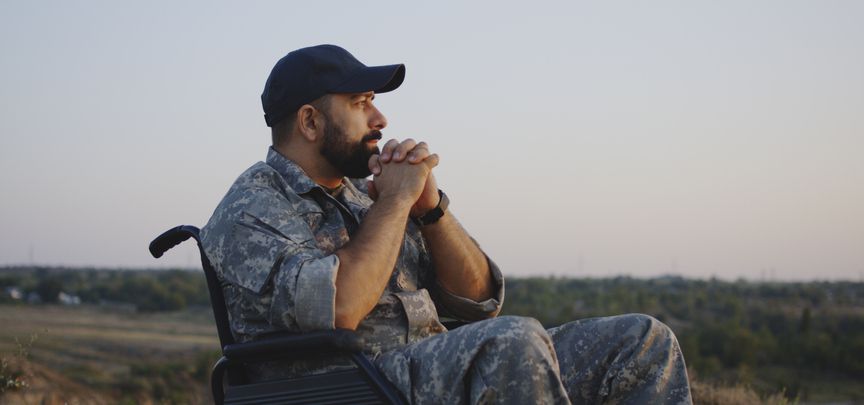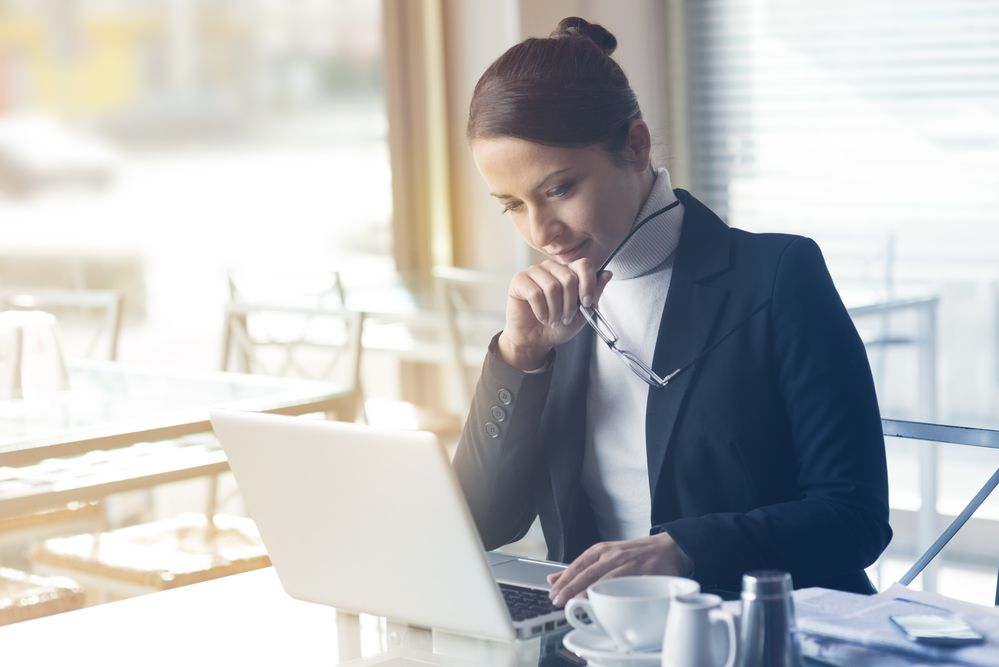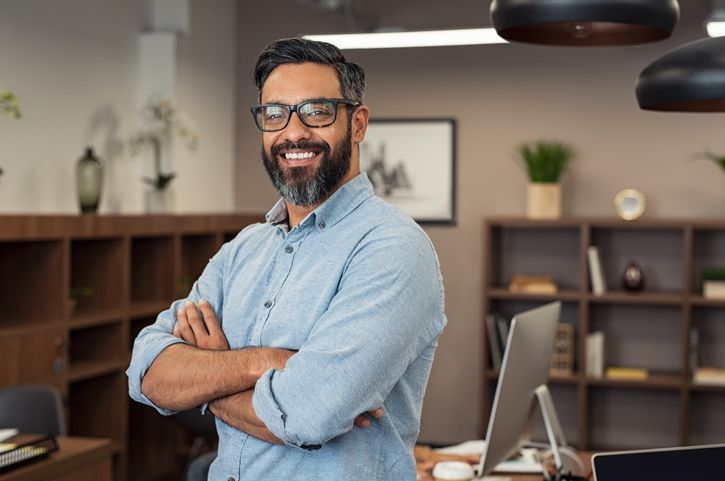 Featured Image Credit: designer491 / iStock.
AlertMe