Not long ago photo booths were only found at arcades and the movie theater. You had to have cash on hand and 15 seconds to cram all your friends into a tiny space. (Don't forget you needed scissors to cut up the photo sheet of images that popped out of the machine!) Now photo booths still evoke our nostalgia but are so much more thanks to props, backdrops, and lighting! Best of all, they are easy to create with a small budget (and a little imagination) for your own wedding!
Your photographer or videographer can't be everywhere at the reception and may miss capturing some of your BFFs celebrating. Building a photo booth is a great way to seize those candid moments and have fun with your loved ones. Several companies have started renting photo booths that are easy to transport. However, if your budget doesn't allow for one learn how to make your own in this article.
DIY Wedding Photo Booth Planning Questions
Here are a few things you'll need to consider before your DIY wedding photo booth project.
How much space do you have to set up a wedding photo booth?
Your photo booth will need to be located in a place where your wedding guests can easily find it. Allow for enough space for guests taking the photo to not feel crowded. You should also allow enough room when people start to gather around to wait in line. Consider setting up the booth in the following areas:
a corner of the reception area
in a lobby or the hallway outside the reception, so your wedding guests see the setup when they walk in.
by the door near your wedding favors so guests will stop by before they leave the party
What backdrop style do you want?
The backdrop is where you can let your wedding personality shine. Maybe you want to go full glam with a glittering backdrop, strings of lights, neon signs, or sparkles. Perhaps you want the backdrop to match your florals. If this is the case you may need to hire the assistance of your florist for the task. You even can go simple polaroid frame cut out and make every photo look consistent and uniform. The options are endless with curtains, custom signage, rustic doors, or even balloons.
Also, consider the setting. If you want your photo booth to be a sitting area so you can plan for chairs or a couch. Whatever look you lean towards, there is definitely a way to make it yourself! Or you can find a premade option that may already exist and is ready for purchase.
What type of tech equipment do you need?
You don't have to be overly tech-savvy when it comes to your DIY wedding photo booth setup. However, you need to decide if someone will take the photos for you or if you will rely on your guests and their camera phones. Take time to research the best app for sending and receiving the images so that everyone has access. You can also use an iPad for the station or an all-in-one photo booth rental option. You don't want your photobooth connected to someone's actual phone but still have access to share photos with your guests.
Other helpful gadgets would be:
a selfie stick
a ring light
a tripod
Better yet if you want to rev up the sentimental factor, buy a  polaroid and let guests walk out holding the images.
Don't forget to tell the DJ or band to play Outkast's, "Hey Ya!" when announcing the photo booth location!
Will your area have lighting?
Most venues dim the lights for the wedding reception. This allows guests to feel more comfortable on the dance floor and to create more of a romantic mood. However, you may want the photo booth area to be well lit.
While camera phones are much better these days you can't always rely on flash photography.  Consider placing the booth near a window that offers natural lighting if your ceremony is during the day. Purchase affordable floor lamps or ask your photographer if they have professional lighting they can set up at the station for you.
Will you provide props for your photo booth?
This is where you can really have fun! Photo booth props are some of the easiest things to round up. You can make your own signs, purchase some from Etsy, grab items around your house, old Halloween costumes, glow sticks, hats, wigs, or even grab a couple of tiaras and crowns. You could buy a small dry erase board, chalkboard, or changeable letter board and let guests make their own signs! Props usually encourage guests to have fun and embrace their goofy side. They aren't necessary but they sure make for a good laugh!
What items will you order or rent?
Finally, think about what items may just be easiest to order or rent for your DIY Photo Booth. Make a list of what you already have available and what items you want to purchase. Designate a point person to help you set up your photo booth. You'll want to walk through the logistics of how the area will operate on your actual wedding day. If you need inspiration or help shopping for your wedding photo booth, keep reading!
Everything You Need for a DIY Wedding Photo Booth
Below, we've rounded up a list of items you could use to put together your own DIY wedding photo booth. From backdrops to tech essentials and lighting, to props and accessories, here are some great finds to bring your photo booth dreams to life!
Backdrops
Chiffon Curtain
B-Cool • $28.80
Start with the basics. Two chiffon panels each measuring 4.9ft width by 10ft height covering a total area of 9.8ft width by 10ft height. These would be the perfect backdrop to add florals, lights, or other props.
Vinyl Greenery Backdrop
Chaiya • $44.30
Want the look of a greenery backdrop without the cost or hassle? Consider this vinyl backdrop cloth you can paste directly to the wall, use clips, or a stand!
Champagne Glitz Backdrop
EfavormartBoutique • $30.59
Set the stage to exude sparkle and sophistication with this shimmering piece. Crafted with utmost intricacy, this backdrop curtain comprises tons of shimmering sequin rounds laced on a mesh base in the most extravagant style.
White Flower Backdrop
ShowPonyPartyShop• $29.99
Create a focal point at your wedding with this White Flower Backdrop. This cascade of white flowers will look incredible with any theme and will wow your family and friends. Easily hung on walls and doorways or use it for a rustic photo booth backdrop.
Triangle Wedding Arch
EtherealWeddingGift • $144+
This wedding arch is simple and clean with its beautiful design. Dress it up with florals, lighting, and furniture and it can fit any theme whether rustic, boho, or glam.
Balloon Arch Kit
SposamiXSempre • $33.29
Balloon arches are the biggest trend and are affordable and completely DIY. This kit includes everything you need to create a beautiful 16-foot garland. A frame is not included so you'll need to decide how you want to drap your garland!
Inflatable Photo Booth
Tuoke • $279.99
This is a portable 8.2X8.2X8.2ft inflatable photo booth with colorful LED functions. It is spacious enough for large groups and can create a stunning background, which makes your photos unique and more impressive!
Curtain Lights
JMEXSUSS• $18.99
These curtain lights will add a romantic vibe to your decor as well as provide the perfect backdrop for your DIY photo booth for your guests. They are very suitable for indoor and outdoor decoration.
Custom Backdrop
LynwoodWeddings • $95
Add the perfect touch to your wedding with this custom wedding backdrop. Each backdrop is fully customizable to fit your unique wedding. These backdrops are perfect for a picture area or even to hang off the bride and groom's table.
Ring Light with Tripod Stand
SENSYNE • $38.99
Hands-free and perfect lighting! This kit includes a tripod stand, remote control, and a ring light with three color modes ( cool white, warm yellow, and daylight!). Just click and shoot for perfect party images.
Sprocket Portable Photo Printer
HP • $79.99
Print photos directly from your iPhone or Android with this portable printer. Instant 2×3 prints and can connect to multiple devices. Photo paper comes in packs of 50 and usually runs around $24.99.
Paper Lanterns with Remote Light
Paper Lanterns Store • $68.71 for 10 pack
Some paper lanterns are the perfect decorating idea for those looking for that unique style and stunningly beautiful ambiance. These decorative round paper lanterns are a great, budget-friendly DIY choice that can be hung anywhere with the included remote-controlled LED lantern lights for your wedding.
Selfie Stick with Tripod and Remote
USTINE • $9.99
This is the ultimate DIY tool for your photo booth station. Let the guests have fun with a selfie stick or set it up on a stand for a mini tripod. Your guests can be in charge!
Wedding Neon Sign
OrantNeon • $121.60
This customized neon sign will illuminate any space with its warm, inviting glow, revitalizing the mood, elevating and energizing the vibe! Makes a great backdrop and fun keepsake!
Polaroid Prop Frame
Magnoliapapersandco • $69.99
Get ready to make some memories and add some fun to your special event! This frame is printed on sturdy corrugated plastic and is perfect for indoor or outdoor use. Have your guests hold the frame themselves or use a stand!
Light Up Marquee Letters
Eventory • $159 each
See your name or initials in lights! These beautiful, big wooden letters with lights will decorate your wedding and can be used as a backdrop for your photo booth.
Custom Plywood Wedding Sign
ThunderBayCo • $68.40+
This custom wedding sign can be used throughout your wedding process. You can order now and use it for parties and showers and bring it to the wedding for photobooth decor. Available unfinished as shown or in colors and additional sizes!
Assembled Photo Booth Props
CaringConcepts • $21.99
Fully assembled 40 piece photo booth prop set. This set saves you time as it's already completed ready to place in your photo booth and let your guests take control!
Digital Download Wedding Signs
OldMarket • $3.47
Make your wedding one to remember with these fun photo booth prop signs and decorations. All you do is print them out on cardstock, cut them out, tape or glue long sticks to them and you are ready to go!
Word Cut Out Props
OakKnollCreations • $65
These 7 beautiful wedding words are sure to help your guests have a blast while they're in the photo booth! The modern white cutouts are perfect for you to create your own props to match the wedding decor.
Disguise Glasses
Ocean Line • $15.98
This set includes 6 pairs of novelty disguise glasses. Your guests can take on their own persona in the photo booth with silly noses, eyebrows, and sideburns!
6-Pack Feather Boa Set
Coceca Store • $18.99
This package includes 6pcs colorful party feather boas in red, hot pink, yellow, green, blue, and purple. Pair these with a few silly hats, sunglasses, and other props and you may have a hard time figuring out who your guests are!
Novelty Hat Set
TD.IVES Store • $36.95
A set of assorted hats may not fit your wedding theme exactly but it will help get your guests in a silly mood for fun candid photos. This set includes an assortment of 6 hats all fitted for adults sure to bring the laughs!
All-In-One PhotoBooth Solutions
Check out these all-in-one wedding photobooth solutions! Just rent, set up, party, and return!
Booth By Mail
Booth By Mail • $249
For an all-in-one solution, Booth By Mail is a mail-order photo booth rental available nationwide and 24/7. Every rental includes a sequin backdrop with a stand, props, camera, and (for print orders) touchscreen printing of photo strips. And you get a digital album at the end! Shipping is free.
Rent a Photo Booth
Pixilated  • $299
This DIY photo booth is self-service and sets up in just a few minutes right out of the box. No need for long, messy cords bc this photo booth is wireless and runs up to 8 hours on rechargeable batteries. You can add on accessories and backdrops as well for an additional cost.
Rent A Photo Booth
Rent My Wedding • $299
The photo booth kit comes with everything you need. Your kit includes the Photo Booth, 15 props, unlimited digital storage, live sharing on email/text/social, online gallery with all photos, 5-day rental, and free shipping.
DIY Photo Booth
Ship Our Wedding • $295
This all-in-one rental is so easy. It includes unlimited digital pictures, a budget-friendly setup, 15 fun props and you can create pics, gifs, and boomerangs!
This article originally appeared on Thebudgetsavvybride.com and was syndicated by MediaFeed.org.
More from MediaFeed
30 etiquette rules that nobody should ever break again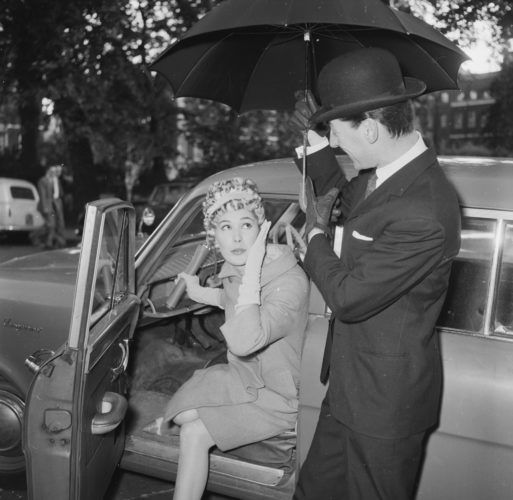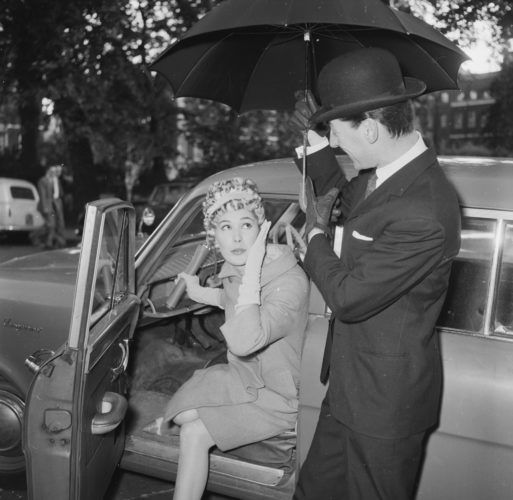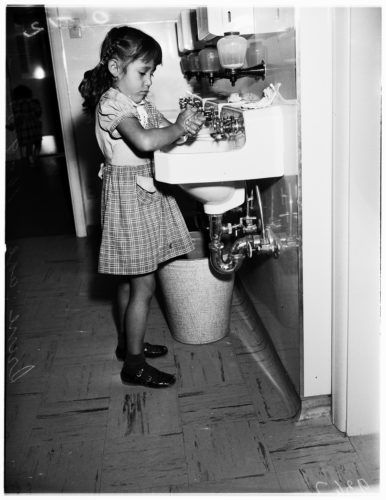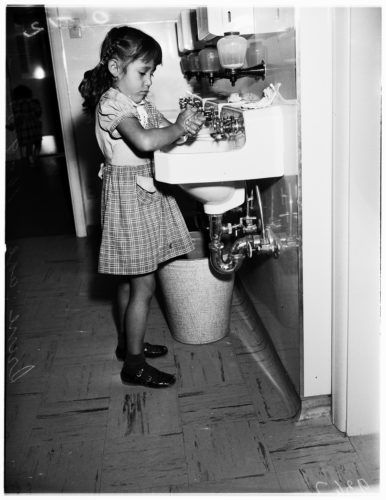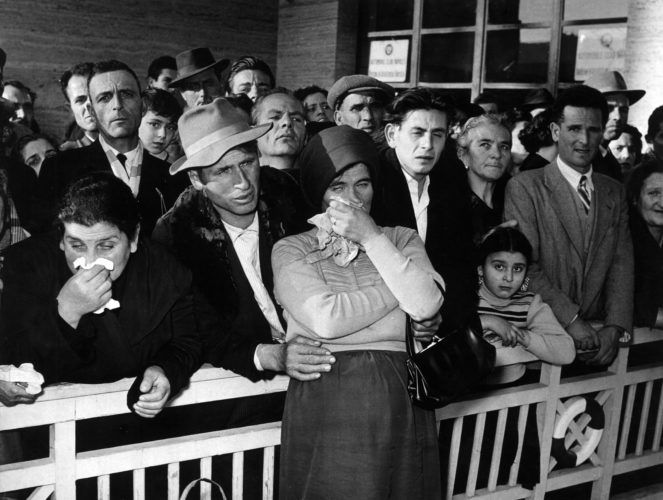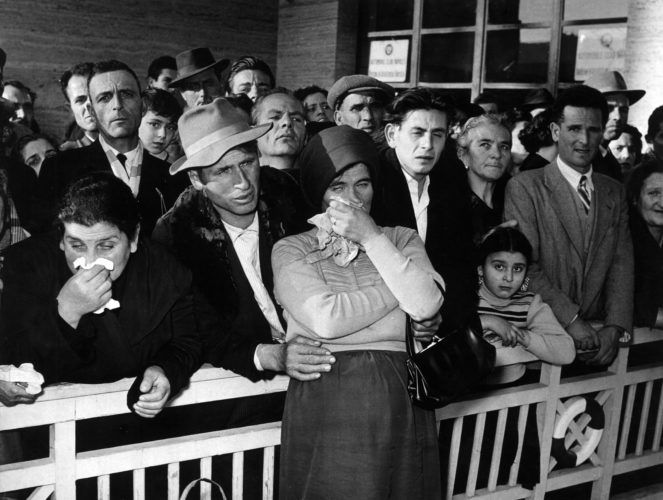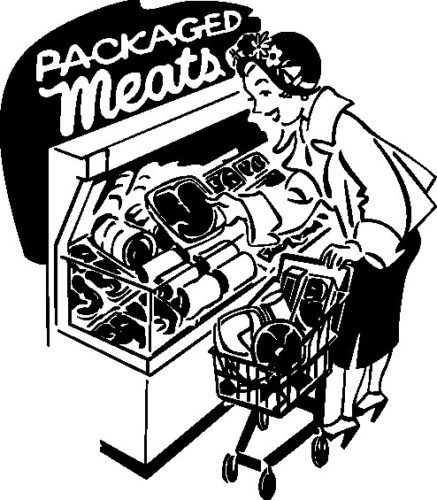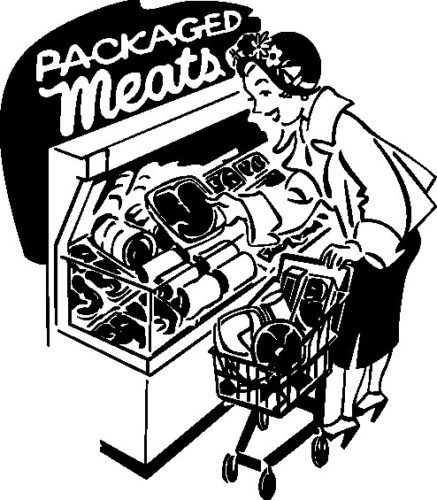 Featured Image Credit: Deposit Photos.
AlertMe