Believe it or not, over one-third of small-business owners lack a retirement savings plan. But after spending years growing your business, we're willing to bet many of them want a plan in place to ensure they're meeting retirement goals.
1. Set life and retirement goals
As a small-business owner, you're no stranger to setting and achieving goals. Retirement is no different. Before you can retire, you must set a goal that aligns with your financial situation and the life you desire after retirement.
Do you plan to spend your golden years close to home? Or would you rather spend them traveling the world? Your retirement goals and timeline may differ depending on your desired retirement lifestyle.
To help get a clear idea of your retirement goals, ask yourself the following questions:
What are your predicted sources of income during retirement?
Where do you plan to spend your retirement years?
What will your monthly expenses be once you retire?
Have you considered the increased cost of living as you age?
Have you considered the added expenses that may come with health issues?
What age do you want to retire?
How much do you need to have saved to meet this goal?
Once you have a clear retirement goal, you can start taking the steps necessary to meet it.
2. Choose a retirement plan
Unlike traditional employees, those who are self-employed have different options when it comes to retirement. From a SEP-IRA to a self-employed 401(k) plan, you'll have to choose whatever small-business owner retirement plans match your business and retirement goals the best.
SEP-IRA
A SEP-IRA is an employer-sponsored retirement arrangement eligible for the self-employed and business owners with more than one employee. As a small-business owner, you can make tax-deductible contributions on behalf of your employees.
In addition, small-business owners are also considered employees, so you'll be able to contribute to your retirement account as well.
Because of this, a SEP-IRA is a cost-effective way to help both you and your employees with retirement. SEP-IRAs offer a range of investment options, including mutual funds, stocks, and bonds. As of 2023, SEP-IRA contribution limits are the lesser of either 25% of the employee's compensation or $66,000.
SIMPLE IRA
A SIMPLE IRA is for small-business owners with less than 100 employees. Similar to a SEP-IRA, a SIMPLE IRA allows you to contribute to your and your employees' retirement. On the other hand, a SIMPLE IRA allows employees to contribute to their retirement, whereas only employers can contribute to a SEP-IRA.
As a small-business owner, you're generally required to make a dollar-for-dollar contribution match up to 3% of employee compensation or a nonelective contribution equal to 2% of their annual salary. 
As of 2023, employees face SIMPLE IRA contribution limits of $15,500. If you're over the age of 50, you're eligible for a total contribution of $19,000, thanks to a $3,500 catch-up contribution.
Self-employed 401(k)
Another retirement plan option for small-business owners is a self-employed 401(k), also known as a solo 401(k). Unlike a SEP- or SIMPLE IRA, a solo 401(k) is a type of 401(k) available to small-business owners without any employees (aside from a spouse).
With a solo 401(K), you're essentially acting as both the employer and employee, allowing you to contribute in both capacities. Like an IRA, 401(k) plans include a range of investments such as mutual funds, stocks, and bonds.
As of 2023, you're limited to contributions of $22,500 as an employee and up to 25% of your compensation as an employer, with the total 401(k) contribution limit the lowest of either 25% of your adjusted gross income or $66,000.
3. Plan an exit strategy
As you prepare for retirement, you'll also want to determine an exit strategy from your business. Whether you're planning to sell your business or find people to help take over, it's important to create and follow an exit plan that best aligns with your retirement timeline and goals.
After all, the small business you've built over the years may be your largest asset and could be instrumental in funding your post-retirement life. Because market conditions can affect your ability to sell your small business, it's crucial to ensure that you build flexibility into your exit strategy in case of a recession or poor market conditions.
4. Determine the future value of your business
Many small-business owners often make the mistake of overestimating the value of their business. If you plan on using your small business to fund your retirement, this overestimation can become problematic when it comes time to sell. 
If you plan on using your small business to help fund your retirement, you'll want to conduct a business valuation to help determine the future value of your business. That way, you reduce the risk of being surprised if your business isn't worth what you thought it would be when it comes time for retirement. 
In addition, performing a business valuation can identify any factors that could lead to your business losing value in the future. For example, if your small business relies heavily on personal relationships you've built with your customers, the value of your small business may decrease once you step away.
On the other hand, your business may be operating in a growing industry, giving you a reason to believe that your small business may increase in value as you approach retirement.
5. Examine your other assets and investments
After evaluating the value of your business, it's time to do the same for your other assets and investments. From stocks and bonds to real estate, you'll want to carefully assess the value of each of your assets and investments.
While doing this, be sure to keep in mind the income that you'd need your investments to produce in order to match your retirement goals. If your current investments don't appear as if they'd make the necessary income to meet your retirement goals, you may want to explore different investment options.
6. Prepare your will
As the saying goes, "Nothing is certain except death and taxes," you can prepare for the former by preparing a will when considering your small-business owner retirement plan options.
In the unfortunate event that you pass before your retirement, you'll want to iron out what happens to your business following your passing. This may include passing the business onto a spouse, parent, or child in your life.
To help you throughout this process, you may want to seek the help of an estate planning attorney to ensure that you leave no boxes unchecked when creating your will.
7. Avoid touching your retirement savings too early

As you near retirement, it may become tempting to start dipping into your hard-earned retirement savings. But before doing so, it's important to understand that you may be penalized for accessing your funds too early. In addition, early access to your retirement funds may lead to costly tax payments.
Plus, if the market is down when you withdraw your funds, you're locking in your losses and missing out on potential growth once the market rebounds.
For example, withdrawals from an IRA or 401(k) account before you're 59 and a half years old may be subject to a 10% penalty and federal income tax. To ensure you're getting the most out of your retirement savings, be sure to do your research and determine how long you need to wait to avoid any penalties.
How to retire as a small-business owner FAQ
Do you still have questions about how to prepare for retirement as a small-business owner? Read through the answers to these common questions to learn more.
What happens when a small-business owner retires?
A small-business owner's retirement can vary from person to person. Some small-business owners may decide to sell their businesses and use the cash to fund their retirement. On the other hand, others may pass their small business along to a successor, such as a family member, to maintain and grow their family's wealth.
What is the best way for a small-business owner to save for retirement?
Because retirement plans and timelines vary between individuals, the best retirement plan for small-business owners will not be the same for everyone. To ensure you're saving for retirement the best way, consider your retirement goals and desired retirement income requirements when choosing a retirement plan.
Do business owners get Social Security when they retire?
Yes, self-employed small-business owners earn Social Security work credits like traditional employees.
This article originally appeared on Quickbooks and was syndicated by MediaFeed.org.
5 tips for organic business growth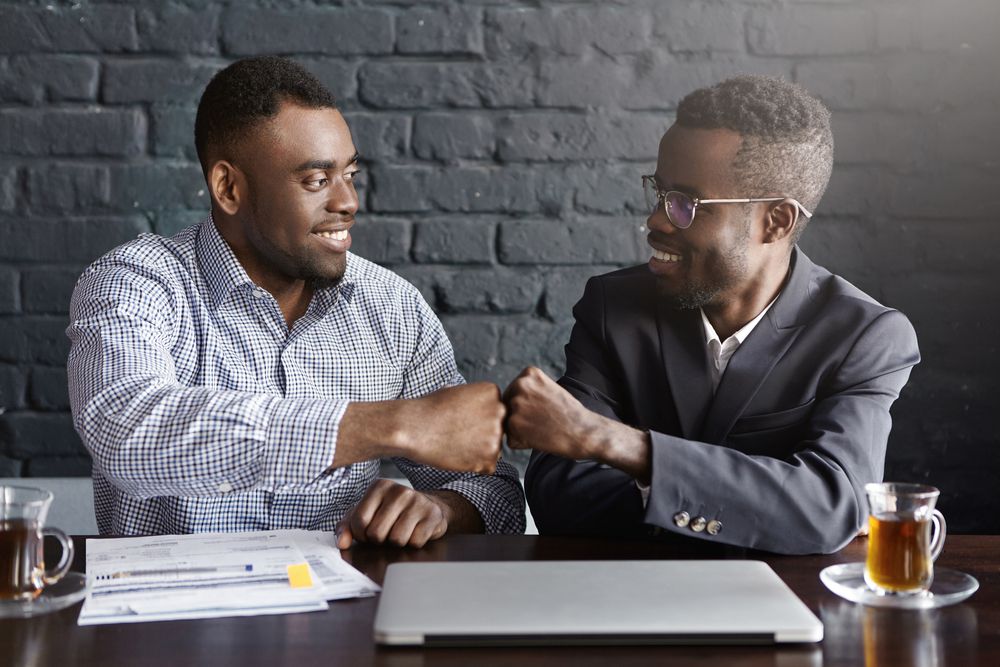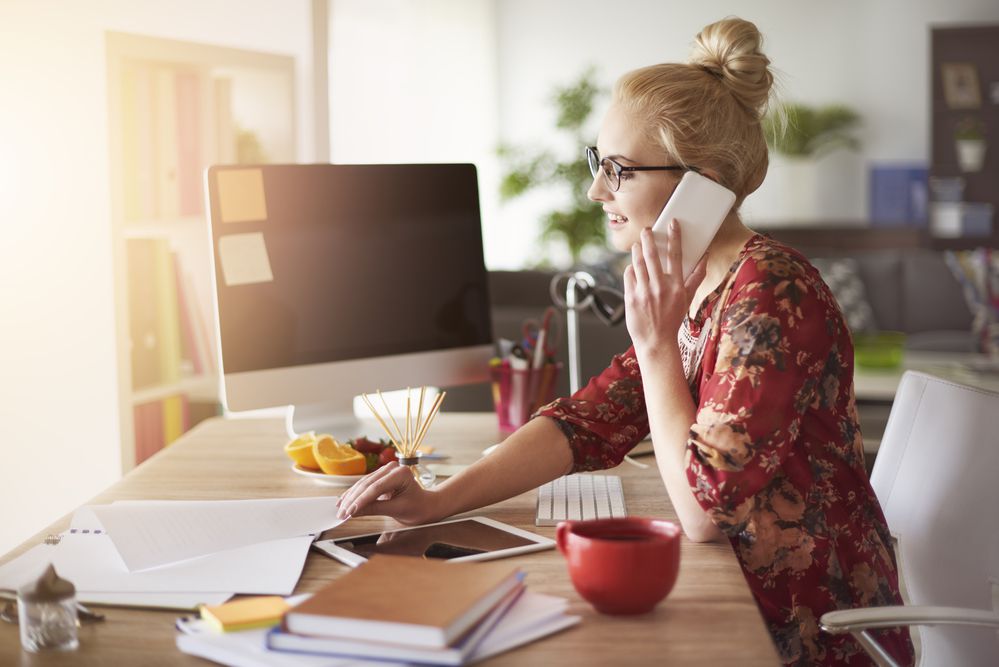 Featured Image Credit: insta_photos/iStock.
AlertMe