Every March 8, people around the globe mark International Women's Day (IWD), a worldwide holiday devoted to celebrating the accomplishments of women and pushing for increased gender equality. The holiday was first officially recognized by the United Nations in 1977. Each year, the UN develops a specific campaign for the holiday, connecting it to ongoing efforts to support women's rights around the globe. In 2023, the UN's International Women's Day theme is "DigitALL: Innovation and technology for gender equality," which aims to call attention to the gender gap in technology access around the world.
In addition to highlighting global gender issues, International Women's Day is an opportunity to mark progress, recognize achievements, and honor women. People celebrate the day in a variety of ways, from marching for women's rights to supporting women-owned businesses to volunteering or donating to organizations that help women or simply doing something nice for women who have made positive impacts in their lives. Read on to learn more about the history and meaning of International Women's Day and for some ideas on how to celebrate the special women in your life.
The History of International Women's Day
Although the United Nations didn't officially recognize International Women's Day until 1977, the origin of the day is more than a hundred years old. The first global celebration of IWD goes back to 1911, when more than 1 million women in Austria, Denmark, Germany, and Switzerland marked the occasion with parades and protest marches.
The holiday has its roots in the women's suffrage movement, which fought to give women the right to vote. In the early 1890s, New Zealand became the first country to allow women to vote in national elections. Women in other countries, including the United States, were actively pushing for voting rights at the turn of the 20th century. In early March of 1908, more than 15,000 women marched in New York City, protesting for the right to vote, as well as better working conditions and pay. The following year, National Women's Day was held in the United States on February 28.
An International Women's Conference held in Denmark in 1910 proposed that countries around the world should hold similar celebrations. Other countries did begin to follow suit, with Germany observing International Women's Day for the first time on March 8, 1914. Russian women marched for "Bread and Peace" on March 8, 1917, demanding an end to World War I as well as expanded rights for women. The Russian government fell four days later, and women were granted the right to vote.
An Evolving Tradition
International Women's Day is a global event with different traditions in different places around the world. In 27 countries around the world, the day is an official national holiday; this includes countries from Afghanistan to Zambia. In some countries, the holiday retains more of a spirit of activism and protest — it's a day to call attention to societal inequalities and their impact on women. In other countries, the day is more akin to Mother's Day — it's a day to honor the women close to you, perhaps by buying small gifts or flowers or treating them to a nice dinner.
The centennial celebration of IWD in 2011 brought renewed attention to the holiday in the United States. President Barack Obama officially declared March 2011 as Women's History Month and urged Americans to observe the month by reflecting on the progress of the women's rights movements and by continuing to expand opportunities for women and girls around the world.
International Women's Day 2023
Because International Women's Day is celebrated differently around the globe and doesn't "belong" to any particular government or organization, there's room for more than one theme every year. As already mentioned, the United Nations has declared that its 2023 IWD theme revolves around digital technology. The UN notes that, around the world, women have less internet access than men, hold fewer jobs in technology sectors, and are more likely to have experienced online abuse. By calling attention to these disparities, the UN hopes to promote efforts to close the digital gender gap.
The online community at internationalwomensday.com has also banded together to create its own yearly celebration of IWD. Each year they promote a hashtag related to gender equality, with the 2023 motto being #EmbraceEquity. They are encouraging people to raise awareness about what true gender equity would look like. They are also encouraging everyone to remember that embracing equity also means valuing and supporting diversity and inclusion.
Marking the Occasion
There are many ways to get involved with efforts to promote and celebrate International Women's Day. If this year's chosen themes are inspirational to you, you can seek out additional information about them at the United Nations IWD website or internationalwomensday.com.
Or perhaps you're looking for a more individual way to mark the occasion or a way to honor a special woman in your own life. Italy is one place around the world where celebrating IWD has more similarities to Mother's Day; it was through the Italians that the mimosa became the official flower of International Women's Day. Traditionally, bouquets of these flowers are sold across the country on March 8 and gifted to mothers, sisters, wives, and friends. Thought to be symbols of sensibility, sensitivity, and joy, it makes sense that these electric yellow blooms would be used to celebrate the bright possibilities of Women's Day. Italian women also celebrate with torta mimosas (a sponge layer cake designed to mimic the look of the mimosa flower) and often share a toast with a mimosa to drink as well.
If you're looking for a bouquet to give a woman in your life in honor of International Women's Day, Since purple is one of the official colors of International Women's Day (as well as the color of royalty), you could honor the woman in your life with roses, scabiosa, and snapdragons that come in a lovely mix of soothing blues, ivories, and lavenders. It's a classy way to let her know that you appreciate both her strength and sweetness.
Related:
This article originally appeared on UrbanStems.com and was syndicated by MediaFeed.org.
More from MediaFeed:
25 house plants that won't kill your cat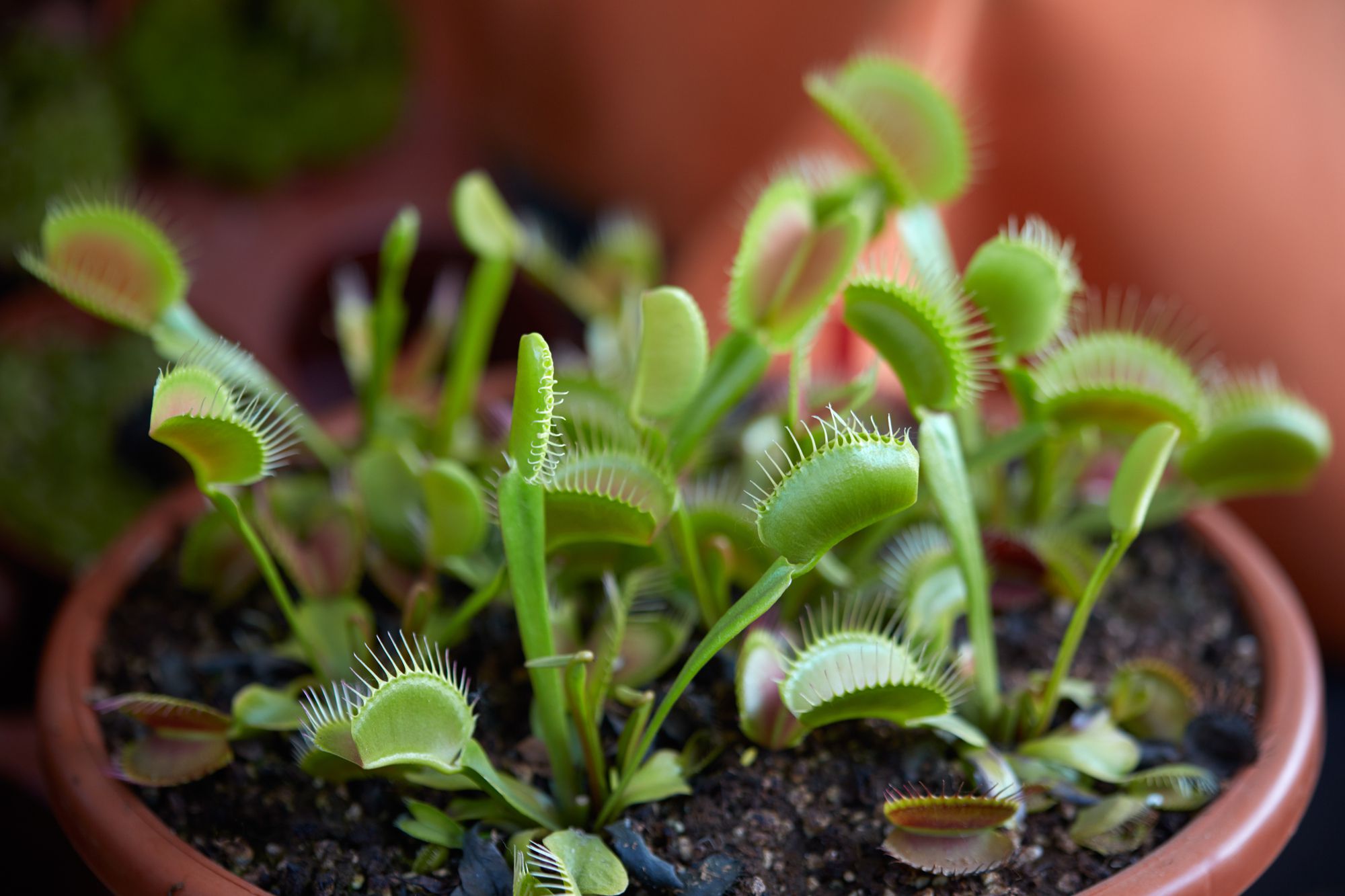 Featured Image Credit: DepositPhotos.com.
AlertMe