Who doesn't want to retire early? If you have $1 million stashed away by age 55, you may feel like you have enough to leave the rat race and ride out your golden years. Unfortunately, it may not be enough.
It all depends on your lifestyle and location. For some professionals, asking if $1 million is enough to retire on may be downright naive. As people live longer and prices continue to rise, many of us can end up needing much more.
If sitting on a cool million at 55 makes you feel like you're ahead of the game, it's probably a good idea to slow your roll and take some key factors into consideration.
Related: Average Retirement Savings by State
How Far $1 Million in Retirement Will Realistically Take You
One million dollars sounds like a lot of money: surely enough to last the rest of your life, right? But how far will $1 million really take you in retirement? There's no single answer that applies to everyone. The nest egg that an individual will need hinges on the following variables:
Where you'll live when you retire
The lifestyle you want to lead
Whether you have dependents
Healthcare costs
Other retirement income
Investment risk
Inflation
Considered another way, the answer comes down to your withdrawal rate — how much money you regularly withdraw from your accounts to live on — and how long you end up living. A conservative withdrawal rate, for example, is 3%. So, if you're eating up 3% of your savings per year (with inflation on top of that), you'll want to make sure you have enough to last for a few decades.
This is complicated stuff, and it may be best to consult a financial professional to help you plan it all out. At the very least, run some numbers yourself to figure out, "Am I on track for retirement?"
Why You Need to Figure on Needing a Lot More if You Retire Early
Financial experts often say that you'll need around 80% of your pre-retirement annual income for each year of retirement. That means that if your pre-retirement annual income is $80,000, you should plan on saving around $64,000 per year of retirement.
In that scenario, if you hope to retire at 55, you would need almost $2 million! That amount would last you for around 30 years, until you are 85. As you may have noticed, this is considerably more than $1 million.
Even then, you have to think about what happens if you live until you're 95, or even 105. That's 50 years of retirement — and $1 million is probably not going to last half a century. If you're planning on retiring early, it seems, you will need a lot more than $1 million.
How Much You Should Ideally Save for Retirement
Again, the amount you should ideally save for retirement will depend on the kind of lifestyle you want to have during your retirement years. Because there are so many unknowns and variables to consider, many people simply aim to save as much as they can.
To get to a ballpark figure, though, ask yourself the following questions when crunching the numbers:
At what age would you like to retire?
What kind of lifestyle do you want to have?
Will you work part-time? If so, what kind of work will you do, and what is the average pay for that type of work?
Will you have passive income (such as rental income from a real estate property)?
What other sources of income will you have (Social Security, etc.)?
Where will you live when you retire, and what is the cost of living in that location?
How big of a safety net do you want for unforeseen circumstances?
Once you've thought about how you want to live your retirement, you can plan for that scenario. Create the budget you would like to have, then calculate the cost per year and the number of years you plan on being retired.
While we don't know how long we will live, expecting a longer lifespan is a smart way to plan for retirement. You don't want to outlive your savings and be too old to go back to work.
So, how much you should ideally save for retirement will vary in a big way from person to person. Perhaps the simplest answer is to save as much as you can.
Factors to Consider When Saving for Retirement
In addition to your cost of living after retirement, you should factor in inflation. Adjust your yearly cost of retirement with an inflation calculator to learn the change in value of your saved money over time. For perspective: Inflation, historically, has averaged just over 3%.
Happily, the stock market has grown faster than the inflation rate over time. So, you can do some stock portfolio tracking to see whether your investments may help you stay ahead of inflation.
And another thing: Life expectancy is higher than it used to be. Americans are living, on average, until 80. With that in mind, plan for a longer lifespan. That way you won't feel as though you're running out of money later in retirement.
How to Determine the Right Amount to Retire For You
If you want to keep your current cost of living and lifestyle, take your current salary and multiply it by the number of years you are planning on living off your retirement and multiply it by around 80%. Then, adjust it for inflation using an online calculator. Finally, add a cash cushion for unforeseen events.
It's a bit of math, but this should give you a ballpark idea of your needs. You can always use a retirement calculator, too, of which there are many.
The Takeaway
Long story short: It is possible to retire with $1 million at 55. However, $1 million is not going to be enough for most people. You'll need to create a customized financial plan based on your lifestyle goals if you want to try, though — there is no magic formula or a one-size-fits-all plan to do it. So, identify what matters to you and then plan your retirement based on your ideal type of retirement.
FAQ
How much money do I need to retire at 55?
The amount of money you will need to retire at 55 will depend on the kind of lifestyle you want to lead during retirement. If you're planning on living off of $60,000 per year and are hoping to live for another 30 or so years, you will need almost $2 million.
Can you live on $1 million in retirement?
One million dollars is not going to be enough for most people in the U.S. to retire on. Whether $1 million is enough will largely depend on the kind of lifestyle you want. If you are planning on receiving a pension and/or Social Security, that will significantly help to stretch your savings.
Can I retire with $1 million in my 401(k)?
Depending on your lifestyle, $1 million in your 401(k) may not be enough. When combined with other savings and investments, it can be. But it's probably best to consult with a financial planner who can help you determine how to best use your 401(k) savings.
Learn More:
This article originally appeared on SoFi.com and was syndicated by MediaFeed.org.
SoFi's Relay tool offers users the ability to connect both in-house accounts and external accounts using Plaid, Inc's service. When you use the service to connect an account, you authorize SoFi to obtain account information from any external accounts as set forth in SoFi's Terms of Use. SoFi assumes no responsibility for the timeliness, accuracy, deletion, non-delivery or failure to store any user data, loss of user data, communications, or personalization settings. You shall confirm the accuracy of Plaid data through sources independent of SoFi. The credit score provided to you is a Vantage Score based on TransUnion (the "Processing Agent") data.
Financial Tips & Strategies: The tips provided on this website are of a general nature and do not take into account your specific objectives, financial situation, and needs. You should always consider their appropriateness given your own circumstances.

More from MediaFeed:
9 attractive & affordable places to retire overseas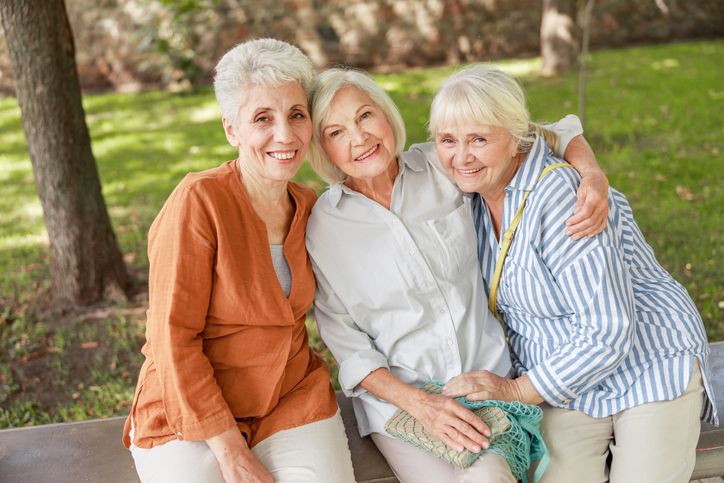 Featured Image Credit: Tinpixels.
AlertMe