If you own a pet, you know that routine medical visits are important, as they can keep your pet healthy and catch health issues before they become serious. With a pet wellness policy, you can get coverage for predictable, scheduled checkups.
But it may not cover every vet bill you have. Here's a closer look at what pet wellness insurance is and how it works so you can decide if it makes sense for you.
What is pet wellness insurance and how does it work?
Unlike traditional pet insurance, pet wellness insurance is designed to pay for preventative care for your pet. Since there are no deductibles or waiting periods, you'll be reimbursed for the items covered under your plan as soon as it becomes active.
You can get a pet wellness plan from a veterinary hospital or insurance company, often as an add-on to your traditional pet insurance policy. You'll make monthly payments for coverage that typically covers routine pet care for a year.
How much does pet wellness insurance cost?
Premiums for pet wellness insurance vary based on a variety of factors, like your pet's age, breed, and size. Dogs are typically more expensive to insure than cats. You might qualify for a multi-pet discount if you have multiple pets in your household.
While you may be able to lock in a basic plan for about $20 per month, a more comprehensive plan may run you closer to $60 per month. Make sure to read the fine print before you commit to a plan; some policies come with enrollment fees and other hidden costs.
Keep in mind that if you choose cheaper coverage, you might have to pay for most of your pet's preventative care costs out of pocket. Sometimes, it makes sense to spend a bit more on a higher-level plan.
Out-of-pocket veterinary costs
You may wonder how much you could end up spending out of pocket on preventative care for your dog or cat. Here's a look at some of the most common out-of-pocket veterinary costs.
Preventative medicine – flea/tick and heartworm: $140-$185
Vaccinations: $60-$100
Dental cleaning: $300-$500
Microchipping: $20 one-time cost
The average annual veterinary care costs are $1,391 for a dog and $1,149 for a cat, according to CareCredit. A pet wellness plan can make these costs more manageable.
What does pet wellness insurance cover?
Pet wellness insurance covers a variety of preventative care costs, including:
Routine checkups: A routine checkup gives a vet the chance to thoroughly examine your pet and look for any issues before they become more serious and expensive to treat. A routine checkup ranges from $50-$250.
Vaccinations: Many types of vaccinations could benefit your pet, like rabies vaccinations for dogs and cats. These can cost anywhere from $20 to $60 each.
Blood tests: A complete blood count (CBC) test shows the different types of cell types in your pet's blood and reveals abnormalities that may be a sign of an underlying issue. A CBC test will run you between $50 and $200, on average.
Fecal tests: Fecal tests involve examining a small sample of your pet's stool so that a vet can check for gastrointestinal parasites under a microscope. A fecal test usually costs around $25 to $50.
Dental cleanings: Your vet will examine your pet's teeth and remove any plaque during a dental cleaning. They may cost anywhere from $300 to $500.
Deworming: Deworming allows your vet to discover whether your pet has parasites like tapeworms or roundworms that may require oral medications. The average price is between $25 and $50.
Microchipping: A microchip is a small electronic chip that's implanted under your pet's skin to help identify it. This may cost between $25 to $60.
Health certificates: Also known as certificates of veterinary inspections (or CVIs), health certificates are official documents that state your pet is free of diseases. You may need one to travel with your pet.
What isn't covered by pet wellness insurance?
While pet wellness insurance covers most preventative care services, it doesn't pay for the following:
Illness: Expenses related to treatment that your pet needs for any illness or diseases won't receive coverage under a pet wellness plan.
Accidents: Treatment costs for accidents such as foreign body ingestion, insect stings, and poisoning are excluded from pet wellness insurance plans.
Pregnancy: In most cases, pet wellness insurance doesn't cover services that pertain to pregnancy or breeding, except for spaying and neutering.
Grooming: A pet wellness plan won't pay for haircuts, baths, or nail trimming since all are considered cosmetic services.
Pet wellness plans vs. pet insurance: What's the difference?
Pet insurance reimburses you for unexpected costs from a pet's illness or accident and can help make sudden vet bills more manageable. While every pet insurance plan is unique, most of them pay for major accidents and illnesses, emergency care, and treatment for specialized care, like diabetes and cancer. Pet insurance typically doesn't cover preventative care and may come with annual limits or an annual deductible.
Unlike pet insurance, pet wellness plans focus on preventative care. A pet wellness plan is designed to help you budget for your pet's routine health services, such as vaccinations, screenings, and dewormings. But it won't cover emergency expenses from any unexpected accidents or injuries.
You'll need to submit an invoice with the provider's information, your pet's name, the complete list of items you were billed for, and your proof of payment to get reimbursed from a pet wellness plan.
Wellness plans are often add-ons to traditional pet insurance from insurance companies. You might also find them at veterinary hospitals, which will typically require you to seek care from their facilities or network.
The cost of pet insurance and wellness plans will depend on the coverage type you choose, the insurance company or veterinary hospital, and the size, age, and breed of your pet. You'll likely pay anywhere from $30 to $100 per month for pet insurance and $100 or more per year for a pet wellness plan. In general, a pet wellness plan is more affordable when it's an add-on to a pet insurance policy.
Is pet wellness insurance worth it?
Whether it makes sense to invest in a pet wellness plan is ultimately up to you. It's a personal decision that should be based on your unique preferences, pet's needs, and financial situation. If you decide to explore pet wellness insurance, be sure to shop around and compare your options, as some plans might offer better coverage than others.
When pet wellness insurance might be worth it
You may want to consider pet wellness insurance in the following situations:
You want to spread out the cost of your pet's preventive care. Large, up-front vet bills can take a toll on your budget. Pet wellness insurance allows you to break up the cost of your pet's care over a longer period of time.
Your pet is at risk for certain conditions. Some pets are prone to chronic diseases, like diabetes, for example. A pet wellness plan can assist with early detection, especially if you have a pet that's a high risk for certain conditions.
You need motivation to schedule routine care for your pet. It's not uncommon for pet owners to put their pet's preventative care on the back burner. If this sounds like you, a pet wellness plan may help you prioritize routine vaccinations, screenings, and related services.
When pet wellness insurance might not be worth it
You may want to forgo pet wellness insurance in these situations:
You don't mind paying for preventative care for your pet out of pocket. You may not need pet wellness insurance if your budget allows you to cover your pet's routine healthcare services with ease.
Your pet's checkups are infrequent. You may be able to pass on a pet wellness plan if your pet is in generally good health or you've owned it for a while and only tend to bring it in for routine checkups once a year.
You only need help paying for emergency pet care. Pet wellness insurance won't help if you're seeking coverage for unexpected pet expenses. You're better off with a traditional pet insurance policy.
Pros and cons of pet wellness insurance
Make sure you understand the benefits and drawbacks of pet wellness insurance before committing to a policy.
Pros of pet wellness insurance
It encourages preventative care: You're more likely to stay up to date on your pet's preventative care. This can lead to a healthier, happier pet.
Customizable: Most insurance companies and veterinary hospitals let you choose a plan that meets your unique needs. Often, they'll offer tiered plans with varying coverage levels and prices. If you have a large golden retriever, for example, you might choose a different plan than someone with an American shorthair cat would.
Ability to spread out preventative care costs: You may find pet wellness plans more affordable than standard pet insurance since pet wellness plans usually give you the option to pay for your pet's care on a monthly basis, rather than up front.
Cons of pet wellness insurance
You might need pet insurance too: Many pet wellness plans are offered as optional add-ons to pet insurance. This means you might have to pay for pet insurance in addition to a pet wellness plan.
Won't cover treatment costs: While pet wellness insurance will pay for routine screenings that can catch conditions before they become more serious, they won't cover treatment costs.
May have to use one hospital or practice: If you invest in pet wellness insurance from a veterinary hospital, you may be forced to seek care from that facility or the facilities in their network. This can be a drawback if you prefer to choose where you take your pet for services.
More from MediaFeed:
This article originally appeared on Insurify.com and was syndicated by MediaFeed.org.
Should you consider pet insurance?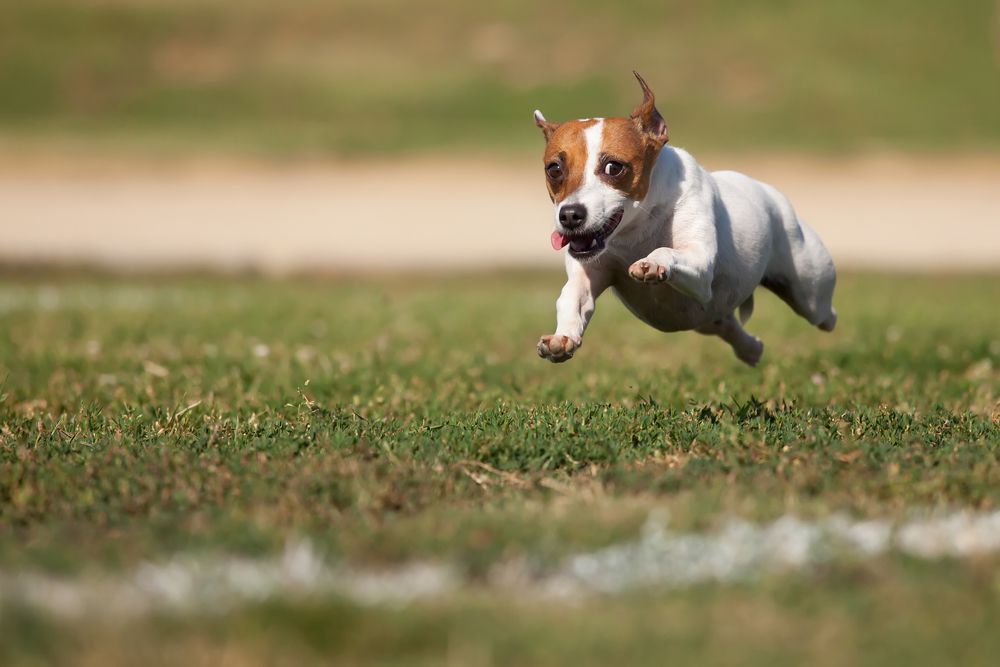 Featured Image Credit: Depositphotos.com.
AlertMe