It's your new employee's first day. You're ready for them to hit the ground running. But not so fast. Before you can expect them to be a valuable and productive employee, you need to get them up to speed. That's where your new employee orientation comes in.
What is a new employee orientation?
A new employee orientation is a meeting where you introduce your new hire to your business. This introduction includes details about their role and your company, team, workspace, benefits, and policies. Your goal is to answer all of the nuts-and-bolts questions your new employee might have. You might hear this orientation referred to as a job orientation or HR orientation. It's one of the first steps of your larger employee onboarding process.
Why is a thorough orientation important for employees?
When you're eager for a new employee to roll up their sleeves and start contributing, it's tempting to skip orientation. But including an orientation as part of your new hire process offers numerous benefits.
It can make a new employee more productive. A strong orientation sets your employee up for success by helping them grasp the basics and start fulfilling the responsibilities of their role. One study found that 62% of companies with onboarding programs had higher time-to-productivity ratios.
It can improve employee retention. When you bring on a great hire, you want to keep them. Unfortunately, as much as 20% of staff turnover occurs within the first 45 days of employment. Your employee orientation can plug the hole in the bottom of the bucket. Research from Glassdoor found that great employee onboarding, which includes your orientation, can improve retention by 82%.
It can boost employee confidence. The first day of a new job is nerve-racking. 80% of professionals admit that they feel nervous when they start a new job. A thoughtful orientation can ease any anxiety your new hire is experiencing. And it can empower them with the information they need to approach their role with confidence.
It can make onboarding more efficient. There's a lot to keep track of when you bring on a new employee. Your orientation can help you present all of the most important information in an organized and efficient way. If you dish out information haphazardly, you may forget something.
New employee orientation checklist
Your new employee will be able to tell if you show up to their orientation and wing it. There's a lot of information to cover. Without a plan, you risk presenting it in a way that's disorganized and overwhelming. So let's dig into the basics you should cover during an orientation.
Download the new hire orientation checklist
1. Company information
61% of employees don't know their company's mission statement. One of your primary goals should be to familiarize your new employee with the basics of your business. Make sure your new hire knows your company's mission as well as
When you started your business.
The size of your team.
The types of customers your business serves.
The products and services your business offers.
Company policies and procedures.
The chances are good that your new hire already knows some of this information. But an overview is always helpful. And it provides great context for the rest of your orientation.
2. New hire paperwork
Everybody knows that they can't start a new job without filling out their fair share of paperwork. Get all of those forms taken care of during your orientation. What you'll need will depend on your business. Generally, you can expect to collect the following from your new hire:
Form I-9
Any new hire notices your state requires
Direct deposit enrollment
Emergency contact information
Benefits enrollment
A signed acknowledgment of company procedures and employee handbook
Be prepared to answer any questions your employee has about the paperwork during orientation. When they complete the paperwork, store copies in a safe place so that you can find them when you need them.
3. Benefits package overview
Benefits matter. 80% of workers would rather keep a job with benefits than take one that offered higher pay but no benefits. It's your responsibility to make sure that your new employee understands the benefits available to them. During orientation, explain what benefits you offer—from medical insurance to retirement savings. Help your employee understand their options and how they can enroll.
4. Manager introductions
Whether you'll be that employee's direct manager or not, introduce them to your business's other supervisors. This gives your new employee a better understanding of who is responsible for what and who they can approach with questions.
5. Office tour
The first day is overwhelming enough without having to ask someone where the bathroom is. Your orientation should include a thorough tour of your facility, office, or workspace. New employees should know their way around and where to find any supplies they need.
6. IT setup
From a computer to an access card, your new employee will require a bit of IT setup to get up and running. Take care of the setup before your employee's first day so that you don't need to waste time. Then, at their orientation, you can have their equipment ready to go.
7. Team introductions
Don't expect new employees to fend for themselves when it comes to bonding with your other team members. Make formal introductions to each of your existing employees. Share their name, their role or job function, and how long they've been on your team. You might even incorporate an icebreaker game or a few other fun facts to help your new employee feel more comfortable.
8. Team lunch
There's a lot of administrative stuff you need to cover during your orientation. But a session that's all policies and paperwork won't ignite any enthusiasm in your new employee.
Plan something fun—a team lunch is a great example—for your employee's first day. This gives them a break from those daunting first-day responsibilities and offers a chance to connect and bond with their teammates.
New employee orientation best practices
When your employee orientation isn't thoughtful and well-planned, it can be an administrative headache for you and your newest team member. But when you do it well, it empowers your employee with information and gets them excited about their new role. Here are some tips to ensure your orientation falls into the second category.
1. Send the employee a welcome packet before their orientation
Their first day shouldn't be the first time your new employee hears from you since they accepted your job offer. You can save a lot of time and hassle (for both of you!) by sending them a welcome packet ahead of time.
In your welcome packet, you can include
An agenda for their first day.
Any paperwork they can complete ahead of time.
Any information they need (where to park, what to bring, your dress code, etc.).
Company swag or a small gift.
A welcome packet can lay a lot of the groundwork and generate excitement for their first day on your team.
2. Incorporate social and hands-on elements
Your new employee orientation won't be all fun and games. But incorporating a few social elements can keep your new hire engaged in the process. Break up your explanations of company policies and lengthy paperwork sessions with things like
A team lunch or happy hour.
Icebreaker games and get-to-know-you activities.
Hands-on job training or job shadows.
To put it simply, you don't want your orientation to be a long-winded lecture. Mix things up with some more lighthearted and interactive elements.
3. Emphasize purpose and value
Research has found that employee orientation programs are far more successful when they focus more on the employee than the company.
What does it mean to focus more on the employee? While you need to cover things like your procedures and expectations, make sure that you also help that employee understand how they'll provide value to your business.
What major goals are on the table for them? How does their work connect to the larger vision for your business? Covering questions like those will help them feel like a piece of the puzzle, rather than a cog in the wheel.
4. Provide encouragement
Starting a new job is overwhelming. But you'll need to correct new hires when they make mistakes—a key part of the learning and orientation process. However, too much correction on its own can destroy your new employee's confidence.
Make sure you balance that out with positive feedback and encouragement. Even something as simple as, "Don't worry—this is challenging for everybody in the beginning" can give your new hires a boost.
5. Ask for feedback
The best way to take a temperature check on the quality of your new hire orientation is to ask for feedback. After your new hire has gone through orientation and has their feet under them in their role, ask for some constructive criticism.
You can do this via a written survey (anonymous or not) or a one-on-one conversation. Your goal is to get an understanding of what worked well and what they think needs improvement. That's helpful information you can use to conduct orientations for future employees.
FAQs about new employee orientation
1. What is the purpose of a new employee orientation?
Your orientation introduces your new hire to the basics of your business—from your policies and procedures to perks and benefits. It's an efficient and effective way to lay the groundwork for a successful employment relationship.
2. How long should a new employee orientation last?
How long your employee orientation lasts will depend on your business and how much information you have to cover. However, experts believe that a good orientation program will last about three hours—and not longer than a full workday. Orientation is just one step of your larger employee onboarding process, which may extend through the new employee's first 90 days.
3. When should you host a new employee orientation?
Here's the short answer: as soon as possible. It's best to hold your orientation on your new hire's first day. If you're bringing on several new employees at once, you could host an orientation ahead of their first days. Just make sure you pay them for that time.
4. What should I expect at work orientation?
This is a question your new employees are bound to have. Ease some of their nerves by sending them an orientation agenda ahead of time. This will give them a clear idea of what you plan to cover so they can come prepared.
Set your new employees up for success
There's a reason you're hiring: You need help. So you need to commit to getting new hires up to speed. That way, they can be a productive member of your team. Your new employee orientation is a key part of that process. Use this as your guide, and you'll prepare your employees for a successful first day and a positive long-term relationship with your business.
Related:
This article originally appeared on the Quickbooks Resource Center and was syndicated by MediaFeed.org.
More from MediaFeed:
5 tips for organic business growth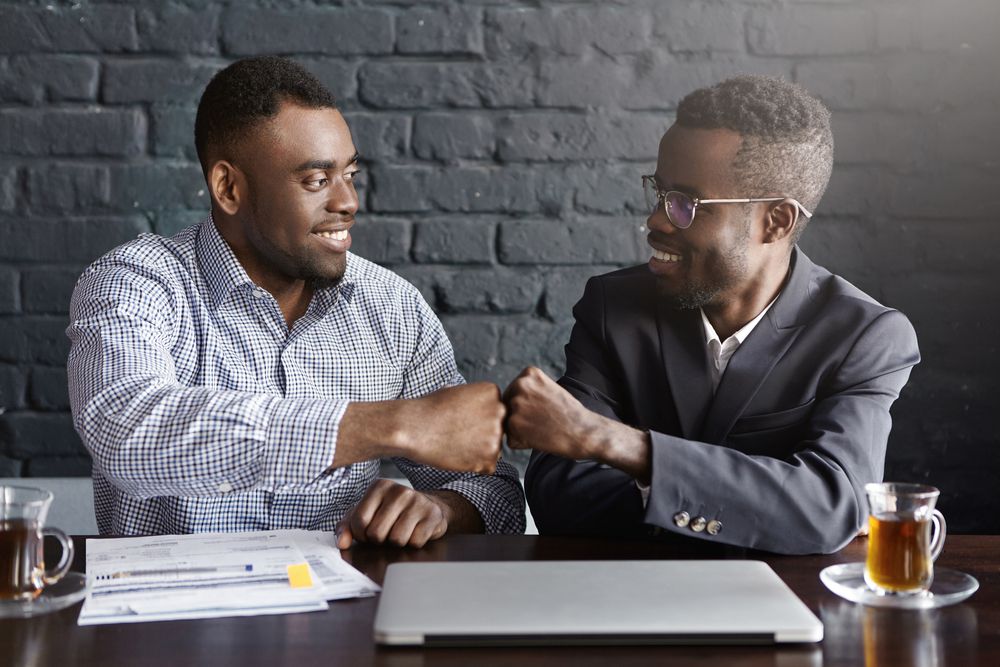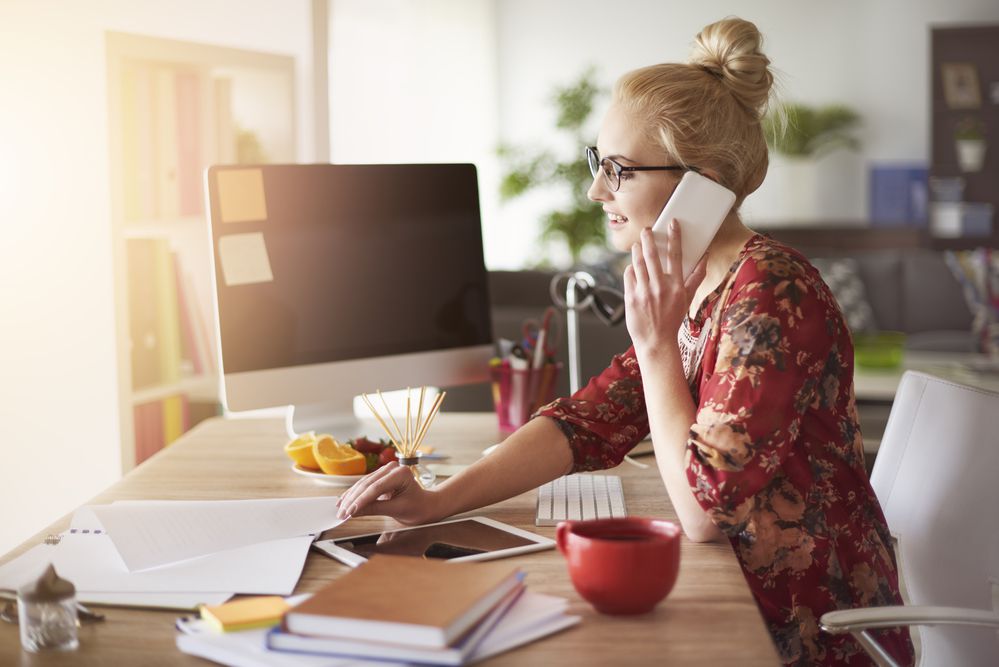 Featured Image Credit: jacoblund/istockphoto.
AlertMe