Editor's note: Lantern by SoFi seeks to provide content that is objective, independent and accurate. Writers are separate from our business operation and do not receive direct compensation from advertisers or partners. Read more about our Editorial Guidelines and How We Make Money.
When you're shopping for an auto loan, it can be tempting to take out a loan with a longer term. That's because the monthly payment can be substantially smaller than it would be for a loan with a shorter term. Getting more money in your pocket each month may well seem like a smart financial move. But, should you really opt for a 72-month auto loan or an 84-month auto loan? Will it actually be beneficial in the long run? It all depends, but there are certainly cons to weigh against the pros of a long-term car loan. Let's look at them both.
Related: Can I get another car loan if I already have one?
Potential Benefits of 72- and 84-Month Auto Loans
There can be some advantages to choosing a 72- or 84-month car loan, depending on your unique financial situation:
Lower Monthly Payments
Car loans with longer repayment lengths can mean a lower monthly payment.  For example, a $30,000 loan with a fixed 4% interest rate would charge $553 per month if there was a 60-month term. But payments for the same loan amount with an 84-month auto loan would be $411 per month. That's nearly $150 more in your pocket each month, which is one reason a longer-term loan can be so tempting.
Ability to Purchase a More Expensive Car
With the money you save each month thanks to the lower monthly payments, you might be able to afford a pricier or more luxurious vehicle. It's important to note, however, that even with a 72- or 84-year loan, opting for a more expensive car can end up increasing your monthly payments.
More Chances to Refinance
With longer car loan terms, there's more time to consider auto loan refinancing down the line. For instance, if you're not locked into a fixed rate and your interest rate continues to rise, you could refinance the entire payment plan and also adjust the number of years you have to pay the loan back. You can even consider refinancing your auto loan with bad credit, especially if you find a cosigner whose credit is in good standing.
A More Flexible Monthly Budget
By opting for a smaller monthly payment, you could make more room in your budget for other financial goals. Some particularly worthwhile ones might include the following.
Paying down high-interest debt
Putting away funds for retirement
Contributing to an emergency fund for unexpected expenses
Risks and Downsides of 72- and 84-Month Car Loans
After reading that list of pros, you might find yourself wondering, "So, is an 84-month car loan or a 72-month car loan ever a bad idea?" Here are a few of the potential downsides and risks to securing 72- and 84-month car loans:
Overall Higher Cost
While a lower monthly payment can be a benefit, it doesn't necessarily mean lower overall costs. In fact, choosing an 84-month auto loan over a 60-month auto loan means you're paying two extra years of interest. With a 5% interest rate, this equates to almost $2,000 more out of your pocket over the life of the loan. If the interest rate is higher than it would be for a shorter-term loan, which is often the case with long-term auto loans, you could be looking at even higher overall costs.
Risk of Going Upside Down on the Loan
An upside-down auto loan means that you owe more than the car is worth. When auto lenders shrink the monthly payment, it extends the amount of time you spend paying overall. The result? It takes longer for you to have equity in the vehicle. In the event that the car is stolen or totaled during the extended repayment period, you could be on the hook to pay extra for gap insurance, which covers the difference between how much you owe when you're upside down and how much the car is actually worth. Bottom line: you're paying for a car that simply isn't worth it.
A Lot Can Happen in 72 to 84 Months
While the average new-car loan length is around 69 months, 84 months is seven years' worth of your life. A lot can change in seven years—the length of your commute, the number of people using the car, wear-and-tear, repairs and required maintenance. All of this could occur while you're still on the hook for a long-term car loan, possibly without a warranty. Not only that, you might start to notice newer vehicles sharing the roadways and feel the desire to purchase a fresher model or one with more advanced safety features. If you're locked into a 72- or 84-month loan or owe more than your car is worth, you could be required to roll over what you still owe into a new loan just to purchase a new car.
Four Alternatives to Long-Term Car Loans
When you're looking at auto financing, your choices don't have to boil down to just a long-term vs. a short-term car loan. There are several other alternative approaches you might consider:
1. Purchase a Less Expensive Car
While a souped-up luxury vehicle can be enticing, setting your standards a bit lower could cut down on overall costs. Selecting a less-loaded model in the same line might save you a significant amount overall.
2. Choose a Used Car
By picking a used automobile with low mileage, you can still get a reliable vehicle at a more reasonable cost. This can help you avoid taking out a 72- or 84-month car loan and the deal might even come with added perks or warranties.
3. Make a Bigger Down Payment
The more money you can pay upfront when purchasing a car, the less you'll need to borrow. With a smaller loan, the monthly payments will be less, so you might not have to opt for a 72-or 84-month auto loan.
4. Lease a Car Instead
When it comes to the choice between leasing or buying a car, it's a particularly personal decision. Leasing a car can mean a lower down payment and monthly payments when compared to buying a car. That said, leasing also comes with certain fees, restrictions and penalties for going over on mileage, so it's not necessarily the best fit for everyone. And of course, when you lease, you don't own the car.
Tips for Securing a Short-Term Auto Loan
With what's called a short-term auto loan, the repayment period is substantially shorter, typically between three and 18 months with daily, weekly or monthly payments. These types of loans also come with higher interest rates and are typically borrowed in smaller amounts. If you're interested in securing a short-term auto loan, you could reach out to an online loan lender to start the process and see if it's the right fit for your financial needs.
When You Might Consider a 72- or 84-Month Auto Loan
If you're looking for lower monthly payments, the option to purchase a more expensive car, or the ability to refinance your auto loan over a longer period of time, you might consider securing a 72-or 84-month auto loan. However, it's still wise to be wary of the high car loan interest rates and overall costs associated with long-term loans, getting locked into a car that might no longer meet your needs, or going upside down on the loan altogether.
The Takeaway
At the end of the day, your auto loan term preference is your personal choice and should fit your individual situation. While lower monthly payments may be appealing, taking on a 72- or 84-month car loan commitment could mean biting off more than you can financially chew. There are limited instances in which a long-term auto loan is actually worth it. Typically opting for a standard auto loan can offer more benefits to your financial future.
Learn more:
This article originally appeared on LanternCredit.com and was syndicated by MediaFeed.org.
Lantern by SoFi:
The tips provided on this website are of a general nature and do not take into account your specific objectives, financial situation, and needs. You should always consider their appropriateness given your own circumstances.

This Lantern website is owned by SoFi Lending Corp., a lender licensed by the Department of Financial Protection and Innovation under the California Financing Law, license number 6054612; NMLS number 1121636. (www.nmlsconsumeraccess.org)
All rates, fees, and terms are presented without guarantee and are subject to change pursuant to each provider's discretion. There is no guarantee you will be approved or qualify for the advertised rates, fees, or terms presented. The actual terms you may receive depends on the things like benefits requested, your credit score, usage, history and other factors.
*Check your rate: To check the rates and terms you qualify for, Lantern conducts a soft credit pull that will not affect your credit score. However, if you choose a product and continue your application, the lender(s) you choose will request your full credit report from one or more consumer reporting agencies, which is considered a hard credit pull and may affect your credit.
All loan terms, including interest rate, and Annual Percentage Rate (APR), and monthly payments shown on this website are from lenders and are estimates based upon the limited information you provided and are for information purposes only. Estimated APR includes all applicable fees as required under the Truth in Lending Act. The actual loan terms you receive, including APR, will depend on the lender you select, their underwriting criteria, and your personal financial factors. The loan terms and rates presented are provided by the lenders and not by SoFi Lending Corp. or Lantern. Please review each lender's Terms and Conditions for additional details.
Personal Loan:
SoFi Lending Corp. ("SoFi") operates this Personal Loan product in cooperation with Even Financial Corp. ("Even"). If you submit a loan inquiry, SoFi will deliver your information to Even, and Even will deliver to its network of lenders/partners to review to determine if you are eligible for pre-qualified or pre-approved offers. The lenders/partners receiving your information will also obtain your credit information from a credit reporting agency. If you meet one or more lender's and/or partner's conditions for eligibility, pre-qualified and pre-approved offers from one or more lenders/partners will be presented to you here on the Lantern website. More information about Even, the process, and its lenders/partners is described on the loan inquiry form you will reach by visiting our Personal Loans page as well as our Student Loan Refinance page. Click to learn more about Even's Licenses and Disclosures, Terms of Service, and Privacy Policy.
Student Loan Refinance:
SoFi Lending Corp. ("SoFi") operates this Student Loan Refinance product in cooperation with Even Financial Corp. ("Even"). If you submit a loan inquiry, SoFi will deliver your information to Even, and Even will deliver to its network of lenders/partners to review to determine if you are eligible for pre-qualified or pre-approved offers. The lender's receiving your information will also obtain your credit information from a credit reporting agency. If you meet one or more lender's and/or partner's conditions for eligibility, pre-qualified and pre-approved offers from one or more lenders/partners will be presented to you here on the Lantern website. More information about Even, the process, and its lenders/partners is described on the loan inquiry form you will reach by visiting our Personal Loans page as well as our Student Loan Refinance page. Click to learn more about Even's Licenses and Disclosures, Terms of Service, and Privacy Policy.
Student loan refinance loans offered through Lantern are private loans and do not have the debt forgiveness or repayment options that the federal loan program offers, or that may become available, including Income Based Repayment or Income Contingent Repayment or Pay as you Earn (PAYE).
Notice: Recent legislative changes have suspended all federal student loan payments and waived interest charges on federally held loans until 01/31/22. Please carefully consider these changes before refinancing federally held loans, as in doing so you will no longer qualify for these changes or other future benefits applicable to federally held loans.
Auto Loan Refinance:
Automobile refinancing loan information presented on this Lantern website is from Caribou. Auto loan refinance information presented on this Lantern site is indicative and subject to you fulfilling the lender's requirements, including: you must meet the lender's credit standards, the loan amount must be at least $10,000, and the vehicle is no more than 10 years old with odometer reading of no more than 125,000 miles. Loan rates and terms as presented on this Lantern site are subject to change when you reach the lender and may depend on your creditworthiness. Additional terms and conditions may apply and all terms may vary by your state of residence.
Secured Lending Disclosure:
Terms, conditions, state restrictions, and minimum loan amounts apply. Before you apply for a secured loan, we encourage you to carefully consider whether this loan type is the right choice for you. If you can't make your payments on a secured personal loan, you could end up losing the assets you provided for collateral. Not all applicants will qualify for larger loan amounts or most favorable loan terms. Loan approval and actual loan terms depend on the ability to meet underwriting requirements (including, but not limited to, a responsible credit history, sufficient income after monthly expenses, and availability of collateral) that will vary by lender.
Life Insurance:
Information about insurance is provided on Lantern by SoFi Life Insurance Agency, LLC. Click here to view our licenses.
More from MediaFeed:
How to refinance an auto loan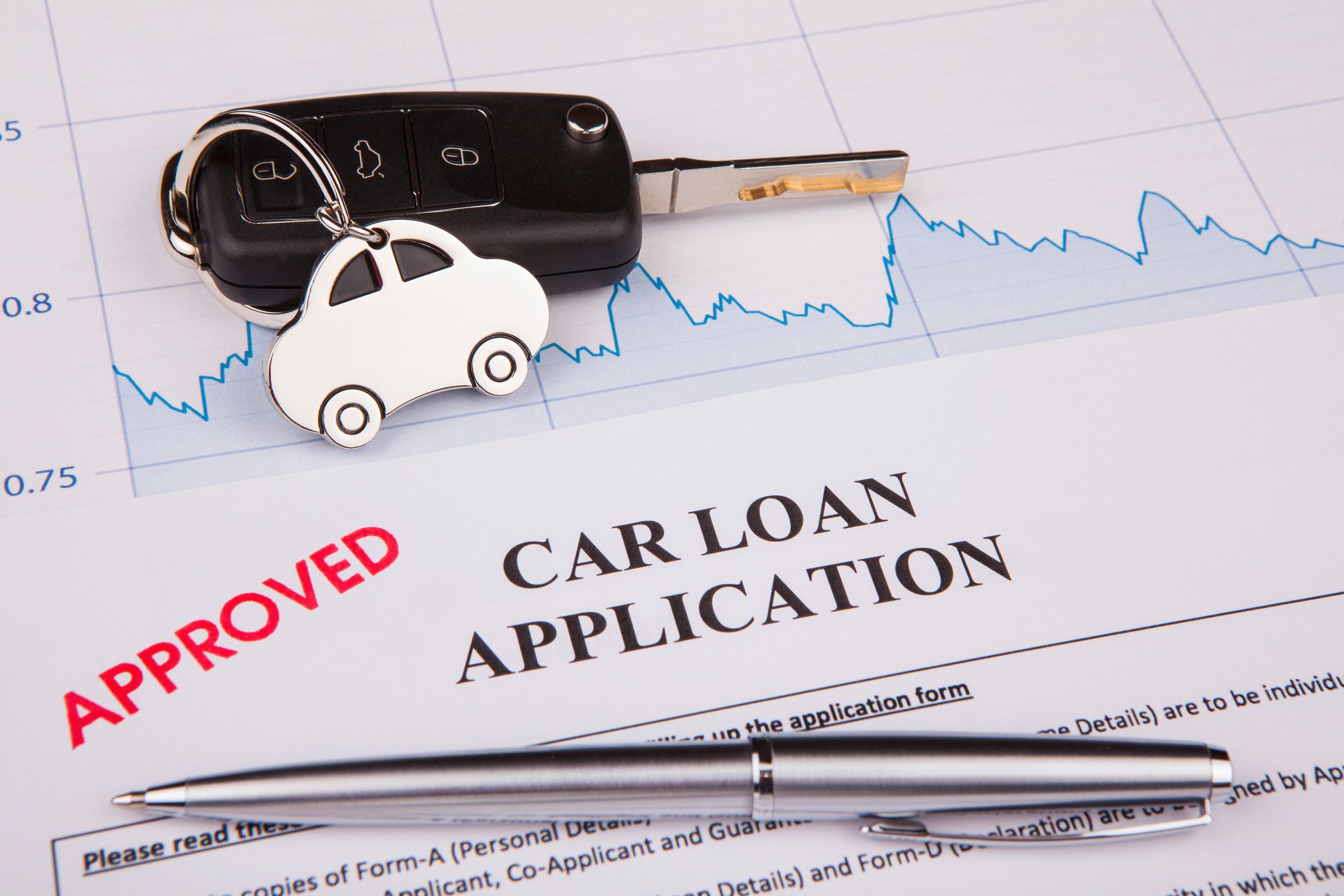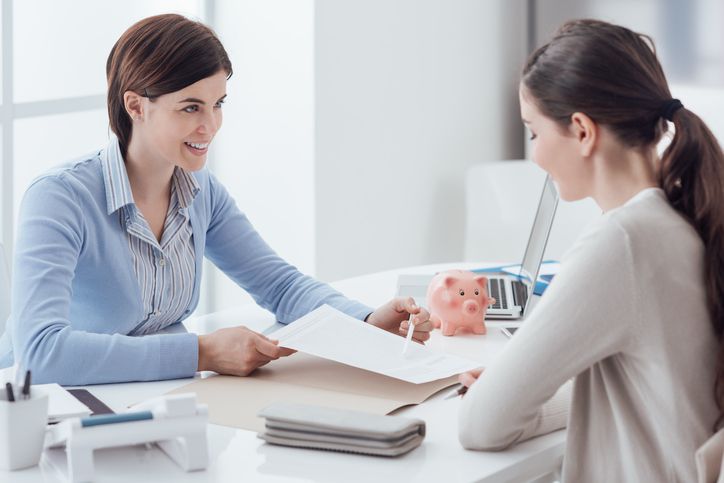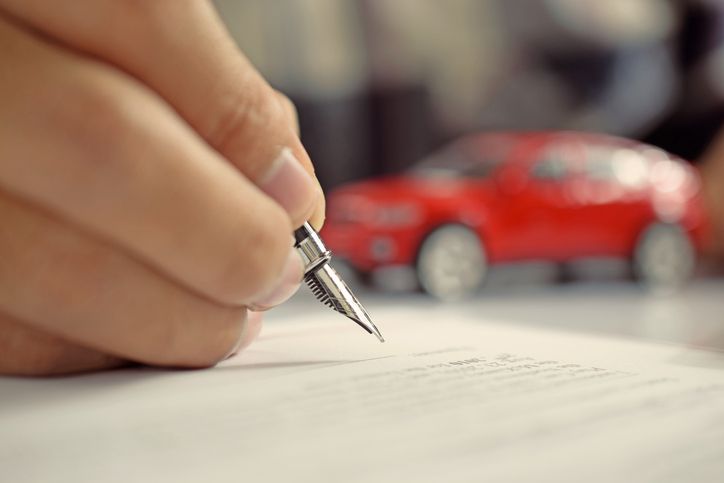 Featured Image Credit: istockphoto/demaerre.
AlertMe