This spinach and tortellini soup is a combination of tender baby spinach leaves, cheesy tortellini, fresh herbaceous basil, plump tomatoes, and a seasoning blend that pops. It's all simmered in a light broth for a soup that's hearty yet still light and perfect for a cool fall or winter day, making it the perfect soup to enjoy on a chilly day. Serve this with some crusty bread for dipping and you've got yourself a meal!
This spinach tortellini soup is easy to make, tastes great, and is perfect for any occasion. Whether you're looking for a quick weeknight meal or something special to serve at a party, this soup will hit the spot.
Why you'll love this easy tortellini soup with spinach
It's flavor packed. This soup is loaded with flavor. The combination of fresh basil, onions, garlic, and crushed red pepper paired with tomato is irresistible.
It's quick and easy. This soup comes together in just 30 minutes, making it the perfect weeknight meal.
It's perfect for any occasion. Serve this soup as an appetizer or main course. It's also great for potlucks and parties.
It can be made ahead of time. The base of this soup can be made ahead of time. In fact, the broth really comes to life the next day. When ready to eat, just reheat on the stove and add in the tortellini and spinach.
Ingredients to make spinach tortellini soup 
Tortellini: You can use frozen or refrigerated cheese tortellini for this recipe. If using frozen, there's no need to thaw before adding to the soup.
Spinach: I like to use baby spinach leaves for this soup, but you can use regular spinach leaves. Fresh spinach works best, but you can add frozen in a pinch.
Basil: Fresh basil is a major part of the flavor profile of this soup. Use dried basil in a pinch, but don't expect it to taste the same — you may need to add more to get the flavor you're looking for.
Tomatoes: I used canned diced tomatoes, but you could use canned crushed tomatoes. I also use tomato paste in this soup recipe to really showcase the bright, acidic flavor of the tomatoes.
Vegetable broth: I like to use homemade vegetable broth, but you can use store-bought. If you go store-bought, get the low-sodium version so you can better control the salt in the soup.
Seasoning: In this soup, the fresh onion and garlic act as a flavoring agent in combination with the crushed red pepper and salt.
How to make spinach tortellini soup with tomatoes
In a large, heavy-bottomed pot, heat the olive oil. Add the onion, garlic, and salt, and cook until the onions are softened and translucent. Stir in the tomato paste and cook until it darkens and starts sticking to the bottom of the pot.
Add the vegetable stock, diced tomatoes, and basil. Bring the soup to a boil, then reduce the heat and simmer.
Add the tortellini and simmer until tender.
Turn off the heat and stir in the spinach.
Tips for making tomato spinach tortellini soup
Make it ahead. You can make this soup ahead of time and refrigerate it for up to three days. Keep in mind, though, that once you add the tortellini and the spinach, it's best served immediately. If you want to prep in advance, cook the soup up until just before you add the tortellini. When you want to serve, reheat the soup base, then add the tortellini and spinach as stated in the recipe.
Season to taste. Depending on what brand of vegetable stock you use, you might need to add more salt to the soup. Before you serve, taste your soup and add salt as necessary.
Freeze the soup base. This soup freezes well, minus the tortellini and spinach. It's a perfect freezer meal. To freeze, let the soup cool completely, then transfer it to an airtight container. I like to use freezer bags. Label with the name and date, then place in the freezer for up to three months. When you want to eat, thaw in the refrigerator overnight, then reheat!
Popular substitutions and additions
Try a different pasta. If you can't find tortellini or prefer to use another pasta, mini ravioli works great here. You can also just use any short-cut plain pasta types such as macaroni, penne, rigatoni, farfalle, or orecchiette
Add more spice. If you like your soup with a little more kick, add an extra pinch or two of crushed red pepper flakes.
Add protein. If you want to add some protein to this soup, cooked chicken or shrimp would be great additions.
Switch up the greens. You can use kale or Swiss chard in place of the spinach, or a combination.
Add some creaminess. If you want to add some creaminess to your soup, stir in half-and-half or heavy cream when you add the tortellini and spinach.
Add Parmesan cheese rind. One of my favorite things to do is to add a Parmesan cheese rind to the soup while it simmers. It adds so much flavor! Just make sure to remove it before serving.
What to serve with your spinach tortellini soup
How to store and reheat spinach tortellini soup 
Leftover soup can be stored in an airtight container in the fridge. When you're ready to reheat, place it back on the stove over low heat until warmed through. If you know you are going to have leftovers, only add as much tortellini as you think will be eaten and save the rest to add in upon reheat.
How long will tortellini soup last in the fridge?
Properly stored, this soup will last in the fridge for up to four days. After that, the tortellini will start to break down, and the soup won't be as enjoyable. 
Can I freeze spinach tortellini soup?
Yes! This soup freezes well, minus the tortellini and spinach. To freeze, let the soup cool completely, then transfer it to an airtight container. I like to use freezer bags for this or mason jars.
Frequently asked questions
Do I have to use cheese tortellini?
While this recipe was made specifically with cheese tortellini in mind, you could technically use beef stuffed tortellini if you prefer.
Why is my tortellini mushy and overcooked?
There are a few things that could cause this. One is that you allowed the soup to simmer for too long once the tortellini was added. The other possibility is that your tortellini was not fresh. I would highly recommend using fresh tortellini for this recipe!
What bread goes best with tortellini soup?
I like to serve this soup with garlic bread, but any type of bread would be good. A nice crispy slice of sourdough or even homemade rosemary focaccia.
Alrighty! Now you're all set to make the best spinach tortellini soup of your life. I hope you enjoy it as much as we do! 
This article originally appeared on FeelGoodFoodie and was syndicated by MediaFeed.
More from MediaFeed:
Quick, delicious pasta recipes for busy weeknights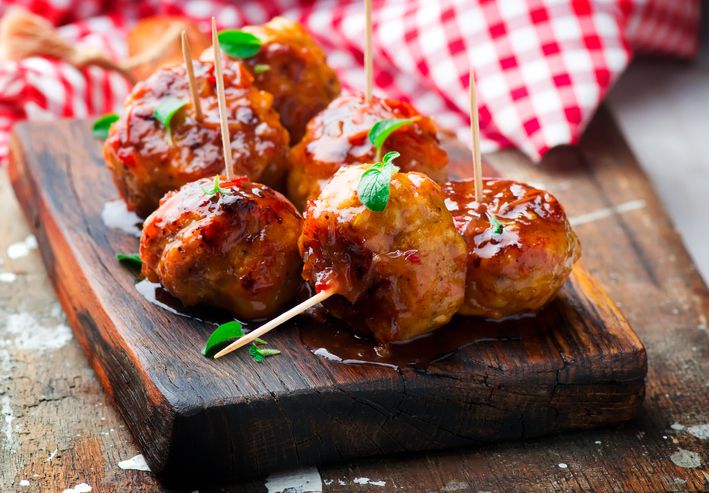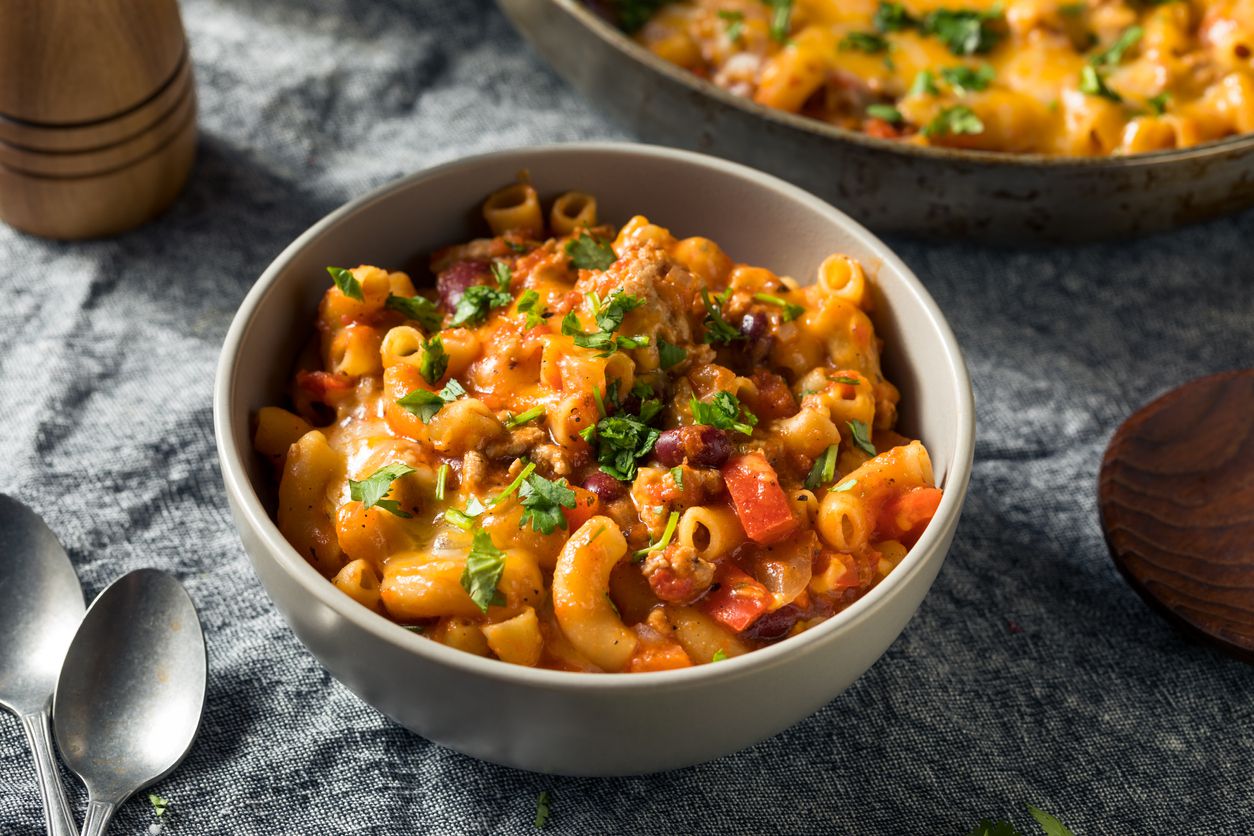 Featured Image Credit: feelgoodfoodie.net.
AlertMe