Dreamily browsing real estate marketplaces — or already packing boxes? You're not alone: Almost a third of Americans are contemplating a move in 2023, according to the latest LendingTree survey of more than 2,000 consumers.
That may come as a surprise given the turbulence in the housing market over the past couple of years, though mortgage rates are (finally) falling in the first quarter of 2023. Of course, moving is seldom cheap (and never less work than staying put), but these would-be movers are motivated by finance-transcending dreams like upgrading their lifestyle or enjoying a change of scenery. In fact, only 13% of the respondents who say they're considering a move are doing so because their current living situation is too expensive.
Here's a closer look at what's motivating Americans to consider a move in 2023.
Key findings
Nearly a third of Americans have moving on their minds. 31% of consumers say they're thinking about moving in 2023. Gen Zers (46%) and renters (44%) are the most likely to say they're contemplating a move, but some are unsure of their future as 14% haven't decided on 2023 plans.
Despite rising housing costs, finances aren't fueling relocation. Upgrading their living situation (41%) is the leading relocation reason survey respondents cited, followed by living in a different area (25%), growing tired of their current home (23%) and needing to make a change due to a personal situation (23%). Half of those thinking about a move this year plan to stay in their current town or city. Only 19% of potential movers plan to cross state lines and remain in the country.
Once a homeowner, always a homeowner — but becoming one isn't necessarily a priority. Of the current homeowners with a mortgage thinking about moving in 2023, 73% say they expect to buy rather than rent. Of everyone considering a move this year, 39% say they plan to rent their next place, while 47% plan to buy — 12% of whom say they want to become first-time homeowners. Lastly, 55% of current renters plan to rent their next place.
Financial insecurity is respondents' biggest barrier to homeownership. 30% of non-homeowners say they're most worried that they won't be able to keep up with the finances of owning a home. The state of the economy is the biggest concern for the 18% worried that buying a home now isn't a good financial move. Another 15% primarily say they don't believe their credit is good enough to get a mortgage.
For the 54% of Americans not planning to move this year, most (66%) say it's because they're happy with their current living situation. However, financial concerns are also a factor. Although 31% of people not planning a move say they're in their forever homes, high home prices and/or interest rates have thwarted relocation plans for 21%, while steep moving costs (18%) and economic uncertainty (18%) are also keeping people in their current homes.
31% of Americans are considering moving in 2023 — here's why
Although nearly a third is a pretty big percentage, it's substantially smaller than last year, when 39% of Americans were considering a move. (Most of those would-be movers were motivated by the desire for more space.)
Still, another 14% say a move may or may not be in their future this year, bringing 2023's yeses and maybes to 46%. Anyone who's ever moved before knows what a pain it can be, so why is everyone so antsy to grab their tape gun?
The reasons these maybe-moving respondents cite may be surprising — and heartening.
Although housing costs remain high, saving money on housing is relatively low on the list of motivations. Instead, those considering a move this year are most often hoping to upgrade their living situation, explore a different location or adapt to changes in their personal lives. These responses suggest respondents feel confident enough to spend time, money and energy on a move to improve their lives.
On the less-surprising side of the equation, younger respondents are more likely to consider a move than older ones, who are more likely to be established homeowners. (Renters are more likely to consider moving than homeowners in general, which holds true whether or not those homeowners have paid off their mortgage.)
Of those contemplating a move, 16% say they'd stay close to home, moving to another location in their town or area. Another 9% are considering a more resource-intensive move to a new city within their state, while only 6% ideate about crossing state lines. Just 1% of respondents are adventurous enough to consider the prospect of the most arduous kind of move — expatriation — but millennials ages 27 to 42 and Gen Zers ages 18 to 26 are the most likely (1%).
When moving, buy or rent?
Would-be movers lean more toward owning than renting: 39% plan to sign a lease if they move, while 47% would prefer homeownership — 12% of whom plan to buy their first home. Another 15% are unsure where they stand on the buy-or-rent decision.
But which decision makes more financial sense? It depends.
"Buying is often seen as better than renting because it's seen as a better long-term investment," says Jacob Channel, LendingTree senior economist. Owning your home offers the opportunity to build equity and see appreciation (an increase in your home's value over time). Along with potentially selling your home for a profit, Channel says you can tap into the equity you build via a home equity loan or a home equity line of credit (HELOC).
But renting isn't always a bad choice — particularly if you don't have cash handy for a major investment. "The upfront costs associated with renting are generally much cheaper than those associated with buying," says Channel, "and the barrier for getting approved for a rental unit is usually easier to overcome than the barrier for getting approved for a mortgage."
A good rule of thumb for determining which route works better for your wallet: how much padding you'd have left if you took the leap. "Ultimately, if you're in a situation where buying a house would leave you with virtually no savings," says Channel, "then renting is probably going to be the better choice. After all, it's hard to use a house to build wealth if you default on your mortgage and lose your home."
But if you're in a good position to keep up payments long term, paying a little more each month can be a worthy investment. Respondents seem to understand: 46% of those considering a move say they expect to pay more monthly for their new digs — 13% of which say they plan to pay a lot more.
Primary housing situation, at a glance
Of those surveyed, 54% are homeowners, the majority of whom (32%) have a mortgage on their house. Whether paying a mortgage or renting, most respondents spend between $500 and $1,499 monthly on their housing, with homeowners generally paying more monthly than renters.
The homeowners who responded to our survey are most likely to be fairly established in their homes, having purchased them at least five years ago, and 74% of homeowners with a mortgage say they're happy with their mortgage's interest rate.
Despite their commitments, a substantial rate of homeowners are open to a move — 34% with a mortgage and 31% without one saying yes or maybe. Still, that's less than half of the 61% of renters who say yes or maybe to moving.
How work has impacted moves
While the pandemic may have catalyzed a work-from-home revolution, the majority of working respondents still do so in person: 36% are expected to head to the office full time, while 12% have a hybrid, partial-work-from-home arrangement. (Only 16% say they work fully remotely, while another 37% of respondents aren't currently employed.)
That means that moving for work is still a reality, if not the main driver of moves. In fact, 12% of respondents moved in the past three years due to their work arrangements. The trend is highest among millennials, six-figure earners and parents with young children at 19% and men and homeowners with a mortgage at 15%.
Biggest barriers to homeownership: Finances, economy
Even if finances aren't motivating people to move out of their current living arrangements, they are holding back would-be homeowners from pulling the trigger. Respondents' No. 1 reluctance to buy a home stems from a fear they won't be able to keep up with costs like the mortgage, down payment and utilities, followed by a fear that the economic timing is not right.
Still, 14% of respondents claim they don't fear homeownership — they simply don't want it. Another 6% say they're still figuring out where they want to make their permanent home, and 3% don't want to deal with the hassle of applying for a mortgage.
Nobody wants to live in fear — but according to Channel, many of these would-be homeowners' fears are valid. "The reality is that in today's housing market, where home prices and rates are both steep, buying is going to be too expensive for many," he says. He also cautions shoppers considering fixer-uppers: "Those who decide to buy a cheap home in need of serious renovations can easily find themselves in situations where they're overwhelmed by the cost of those renovations."
Still, there are ways around these pitfalls for motivated and strategic buyers. "Shopping around for a lender before you buy can help you get a lower rate — and thus make your monthly mortgage payment more affordable," Channel says. Government-insured home loan programs, like Veterans Affairs (VA) and U.S. Department of Agriculture (USDA) mortgages, may offer approval with little to no down payment.
Nearly 7 in 10 not thinking about moving are happy with their living situation
Although most Americans aren't considering a move, it doesn't necessarily mean they're thrilled with their home: 18% say they're not planning to move because they're uncertain about the economy, for instance. Another 21% say they can't afford to buy with today's housing prices and/or interest rates — particularly Gen Z respondents (26%).
Altogether, 31% of respondents not considering a move say they're in their "forever home" — a figure that matches the number of these respondents who don't know when they'll move next.
3 more factors to consider when moving
While cost is often top of mind for those considering a move (for good reason), there's more to such a big decision than money. Here are a few more factors to consider when mulling over a move.
Understand the area. Although most people considering a move don't plan to venture far from home, those who may should spend time researching the new location. After all, even a great deal on a mortgage or lease is worthless if you figure out you can't stand the climate or the commute (or the politics). It's worth figuring those things out ahead of time.
Keep moving costs in mind. It's easy to get so caught up in the price of housing that you lose sight of the cost of getting yourself (and your stuff) to that house. "Hiring a mover, especially for a long-distance move, can cost several thousand dollars," Channel says. And even if you DIY your move, there's the moving van, gas and opportunity cost of missed work to consider.
Consider job prospects. Even if you love a city's geography and culture, you may find yourself in a sticky situation if you don't have a way to make an income. While some movers have the luxury of working remotely, many others don't. And if you lose your job, you'll want to be able to find a replacement gig. All told, it's worth scoping out potential job prospects in your new area, or having a backup plan that you can carry along with you wherever you go.
Methodology
LendingTree commissioned Qualtrics to conduct an online survey of 2,017 U.S. consumers ages 18 to 77 from Jan. 6 to 12, 2023. The survey was administered using a nonprobability-based sample, and quotas were used to ensure the sample base represented the overall population. Researchers reviewed all responses for quality control.
We defined generations as the following ages in 2023:
Generation Z: 18 to 26
Millennial: 27 to 42
Generation X: 43 to 58
Baby boomer: 59 to 77
This article originally appeared on LendingTree and was syndicated by MediaFeed.
More from MediaFeed:
Your essential guide to moving to a new state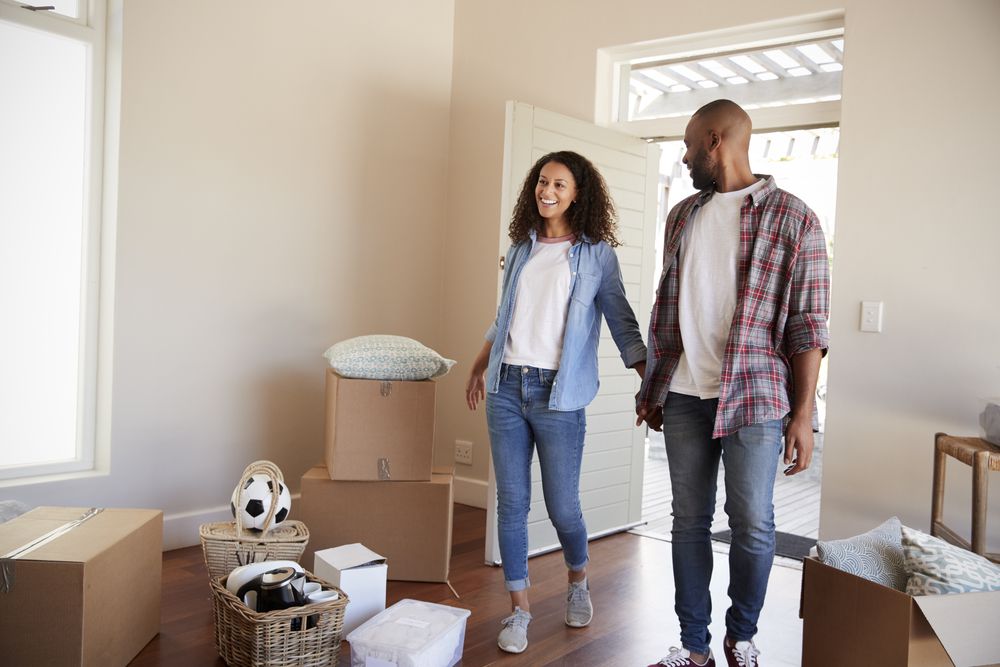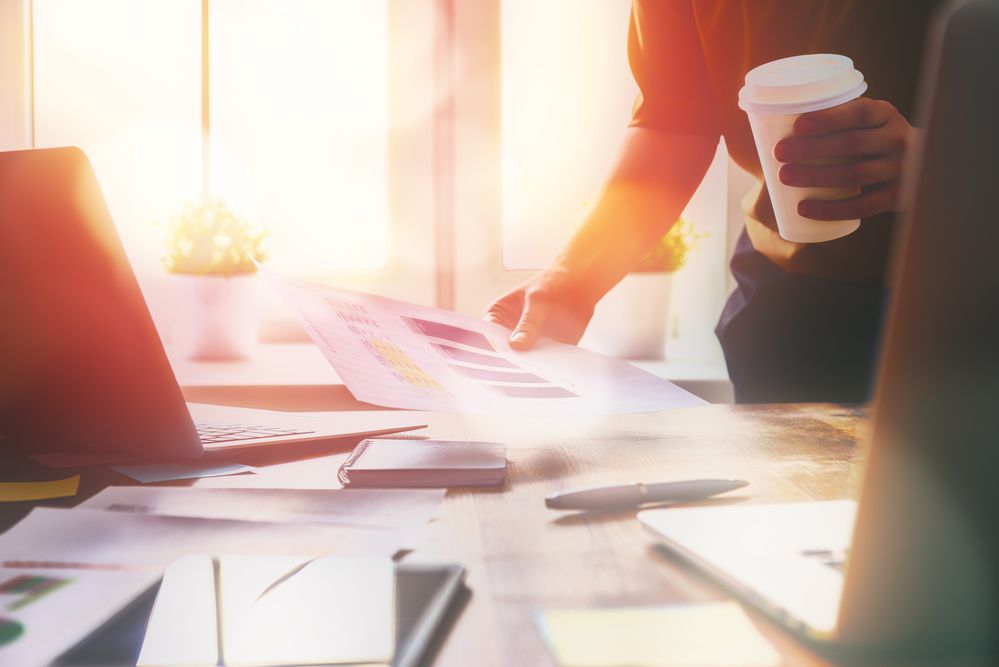 Featured Image Credit: Feverpitched / istockphoto.
AlertMe