Every year, thousands of Europeans flock to Spain during the winter months. This is because Spain offers some of the best weather from December to March in the whole of Europe.
Whether you're interested in spending the winter in Spain, you'll want to know what to expect during the colder months. The great thing about Spain is its diversity. You can enjoy both beautiful snowy mountains and warm sunny beaches during the winter months. Let's consider the winter weather throughout Spain and what to do around the country during the colder months.
Winter weather in Spain: What to expect
Spain in the winter can produce many different weather conditions throughout its 17 autonomous regions. In general, winters in Spain in the southern areas are warmer than in the northern regions, but some southern inland areas of Spain at higher altitudes also experience colder winter temperatures.
The average temperatures in Spain from December to February range from lows of 33 °F to highs of 63°F, depending on where you are in the country. Most of the country gets rain between November and April.
Typically, Spain December weather is the coldest of the year. The month gets on average only around 7 days of sunshine. The weather in Spain in January is more or less the same with 8 sunny days on average. Things start to slowly get warmer with the weather in Spain in February bringing an average of 161 hours of sunshine.
All the winter months get approximately the same amount of rain. December in Spain sees around 5 inches of rain, while you can expect about 4 inches during January in Spain. February in Spain gets around 3 inches of rain.
Things to do in Spain in the winter
Exciting skiing, fun carnivals, and thousands of beautiful blooming almond trees across Spain make the country a must-visit winter destination. One of the great things about the winter holidays in Spain is that there are fewer tourists around the country and tourist sites are virtually empty. So, what can you see and do during the December Spain holidays? Let's explore:
Hiking may not seem like the best activity to do in winter but there is a particular route, the Camino de Invierno, that is designed to be walked in the winter months. This is one of the routes of the Camino de Santiago. It starts in Ponferrada and ends in Santiago de Compostela.
One of the best things to do in Spain is to visit one of the exciting ski resorts that are situated throughout the Iberian Peninsula. In the center of Spain, there are also ski slopes, but they are typically more crowded due to their closeness to Madrid.
Play golf in Andalucia
Spain is known as an excellent destination for playing golf throughout the year. With plenty of beautiful courses, there is no better place to go for a day or weekend of golf than Andalucia, South of Spain. Prices for playing golf and accommodation close to the courses in Andalucia are generally much cheaper in the winter months.
Walk the streets of Madrid
Visiting Spain's capital city during winter is a truly magical experience. The city has many amazing festive-themed activities, as well as Christmas markets and lights covering the streets. One of the most famous festivals held in Madrid during the winter is the Three Kings Day Parade, which celebrates the arrival of the three wise men in Bethlehem.
Explore the Nativity Scenes
A special Christmas tradition during the Spanish December holidays is the set up of nativity scenes all over the country. From churches to commercial centers, almost every institution or organization has one. Locally, they are known as Belenes and they typically feature clay figurines that illustrate the birth of Jesus.
Visit Mallorca
Every winter during the Spanish January holidays, the incredible island of Mallorca gets covered in an extraordinary blanket of pink and white flowers. The locals call it the "snow of Mallorca" and this is the perfect description of how the island gets transformed into a visual spectacle as millions of almond trees explode into bloom. But be sure to take a few jackets, because Mallorca weather in January can be chilly. The same goes for Mallorca weather in February.
Best places in Spain to visit during the winter months
If you think about Spain, you typically think of having ice-cold glasses of sangria and large plates of paella near golden beaches. But where can you go when the weather is colder and the sun isn't shining every day?
Visit Mediterranean Spain
The most popular region in Spain in the cold season is the Mediterranean. In Mediterranean Spain, winters are milder and much warmer than inland regions.
Seville
One of the best places in Spain to visit in the winter here is Seville. The luminous light display in Seville during December gives a magical look to the whole city. Some must-visit places in Seville are the Cathedral, Plaza de España, the Museum of Arts and Traditions and La Giralda. Seville weather in February also makes it a great time to bask on the beautiful beaches close to the city.
Malaga
Malaga is a charming city and gets visits from thousands of tourists every year. If you want to avoid crowds, winter is the perfect time to go to Malaga. Malaga weather in February and Malaga weather in January is mild, so you can enjoy a beer or cocktail by the beach in a local chiringuito, or go to a restaurant for tapas and fresh seafood.
Visit North and Northwest Spain in the winter
Winters in the North are strongly influenced by depressions traveling across the Atlantic bringing a similar climate to the UK.
Barcelona 
Fancy a delicious hot chocolate with churros? This is exactly what you'll get when you visit Barcelona in winter. There is also plenty of Barcelona winter activities to enjoy, including skating rinks, Christmas markets and holiday parades. Barcelona weather in December, January and February is cold and sometimes even gets snow. So, remember to pack warm clothing.
Bilbao
If you're looking to shop up a storm, the Bilbao Christmas market is a great option. Formed by up to 40 stalls, the Christmas Market offers a large variety of products, including Basque products, Christmas decorations and of course, great food.
Visit Central Spain in the winter
Winter can see extremely cold temperatures in central Spain. However, there are still some amazing places to visit.
Toledo
If you're keen to browse museums and galleries during the winter months, Toledo is a great city to try. This is one of the most popular day trip destinations from Madrid. Some sights to see include the Catedral de Toledo, Casco Histórico de Toledo and Monasterio de San Juan de los Reyes.
Madrid 
The weather in Madrid in December is cold, but it is still a fantastic city to visit during this time. Madrid offers plenty of Christmas markets, a botanical garden Winter Wonderland, and the famous El Corte Inglés Christmas display.
Other Spanish cities, towns and islands to visit in the winter
Alicante
Alicante is a port city on the country's Costa Blanca in the southeast. It's also the capital of the Alicante province. Alicante is an old city with an interesting neighborhood called Barrio de la Santa Cruz. This area has narrow streets, beautiful colored houses and a great nightlife scene. You can expect Alicante's February weather to be around 65°F.
Costa del Sol
Costa del Sol is a comarca in southern Spain. It populates a narrow coastal strip with the Mediterranean Sea to the south. Costa del sol weather in February is warm with highs of 70°F, making it great for beach visits.
Ibiza
Ibiza is an island in the Mediterranean Sea off the eastern coast of Spain's Iberian Peninsula. It is also known as Spain's primary party island. If you want to experience the party atmosphere of Ibiza without the crowds, February is a great time to visit. Ibiza weather in February brings plenty of sun and highs of 70°F.
Experience winter in Spain
If it's not the hot summers and sweltering cities near the coast, most people don't think to find some amazing places to visit in Spain during the winter months. While Spain isn't your usual winter destination, it makes for a great getaway for anyone seeking warmer temperatures or beautiful snowcapped mountains, extraordinary cultural experiences, and memorable food-filled experiences.
More from MediaFeed:
This article originally appeared on MyDolceCasa.com and was syndicated by MediaFeed.org.
Top 10 places for expats to live in Spain in 2023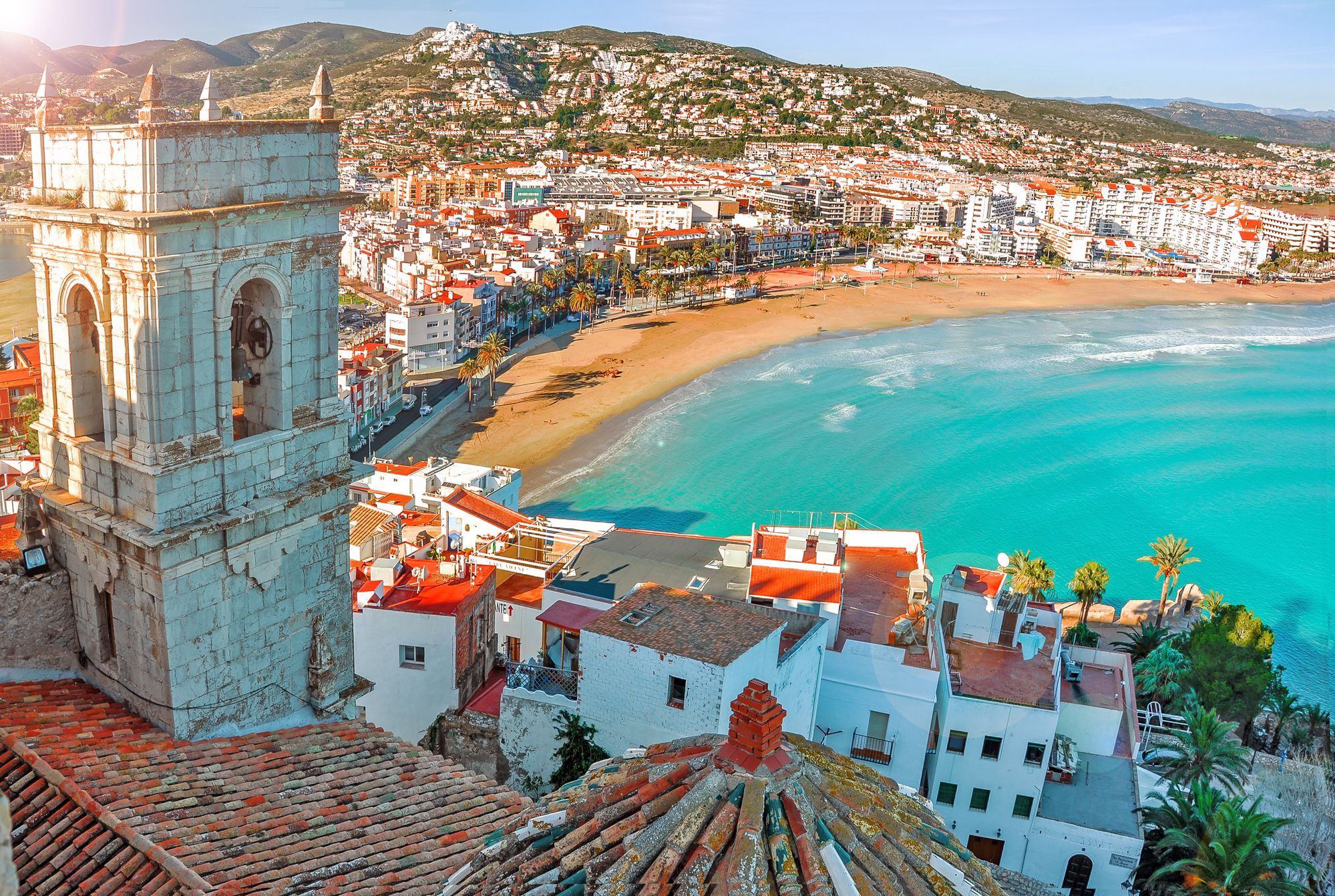 Featured Image Credit: Depositphotos.com.
AlertMe