Do you remember a world before online shopping?
You know, a time when you actually had to leave the house to shop.
We're going all the way back to 1990 before the World Wide Web was available to the public. On August 6, 1991, the internet went live, and life was never the same. With the arrival of the internet came the ability to buy things online. And while online shopping didn't really take off until the 2000s, it certainly changed the way we purchase goods. According to Statista, in 2022, 80% of the population shop online.
Here at CouponCabin, we consider ourselves experts when it comes to shopping online and saving money. That's why we want to remind you of these five essential shopping hacks! From leaving your online shopping cart to getting paid to shop, here's how you can secure the best deals every time you shop
1. Abandon Your Cart
It's the good old-fashioned 'pretend like you're not buying anything for a discount.' Shoppers can actually abandon their online shopping carts to get a potential deal. Here's how it works:
Fill your cart. Shop online like you normally would, filling your virtual shopping cart with all the items you want to buy. If you have an account at the store, make sure you're logged in.
Leave your cart. Once items have been added to your cart, simply leave the website! This will tell the store that there are items you want to buy, but you're not ready to make a purchase.
Look for a discount. In most cases, when a shopper abandons their cart, the store will send what is known as an "abandoned cart email" to try and save the sale. This email will include a discount code that you can use on your purchase, essentially giving you a reason to place the order.
If a store is not advertising a sale, this is one of the easiest ways to earn a discount. However, if you do not receive a promotional email in return, it's up to you whether or not you want to make a purchase.
2. Combine Coupons, Cash Back & Credit Cards
Because we offer both coupons and cash back, our members are used to doubling their savings. But did you know that you can actually triple your savings by shopping with a credit card?
We call it the three C's — coupons, cash back and credit cards! As a CouponCabin member, you can save money with a coupon or promo code and earn cash back on the same purchase, as long as you're placing a qualifying order. If you place that same purchase with a credit card that offers points or cash back, you'll triple your savings! This is a great shopping hack that will make your money work for you.
3. Look for Special Group Discounts
Online shopping has made it easier for retailers to offer special group discounts. These groups can include educators, students, medical professionals, military members, veterans, first responders, seniors and AAA members. Furthermore, special group discounts seem to be even more popular post-pandemic, with stores wanting to thank individuals on the front line. Before you make an online purchase, always look for a special group discount that may pertain to you. You can save as much as 50% on your order.
4. Sign up for a Store's Newsletter
We know, we know. Promotional emails from stores can be a little annoying at times, but we promise they're worth it. The majority of stores offer a welcome discount when you sign up for its newsletter, email list or text messages. This is a great way to get 10-30% off your purchase. Once you receive the welcome discount, you can unsubscribe if you'd like. However, this is a great way to stay up-to-day on deals. Most stores will send exclusive offers, free shipping codes and birthday surprises to your inbox during the year.
5. Try Common Promo Codes
Last but not least, you can try common promo codes to secure a discount when you're shopping online. The truth is, there's a list of promo codes that, at some point in time, will work at most stores. We suggest dropping these codes into the coupon box at checkout to see if they will result in a discount.
We have a whole blog post dedicated to promo codes that (almost) always work, which includes phrases like WELCOME, WELCOME10, SAVE, FREESHIPPING, DEALS, BLACKFRIDAY and CYBERMONDAY. If you're successful in getting one to work, you'll feel like a money-saving genius!
This article originally appeared on CouponCabin and was syndicated by MediaFeed.org.
More from MediaFeed:
5 grocery shopping hacks every smart shopper should know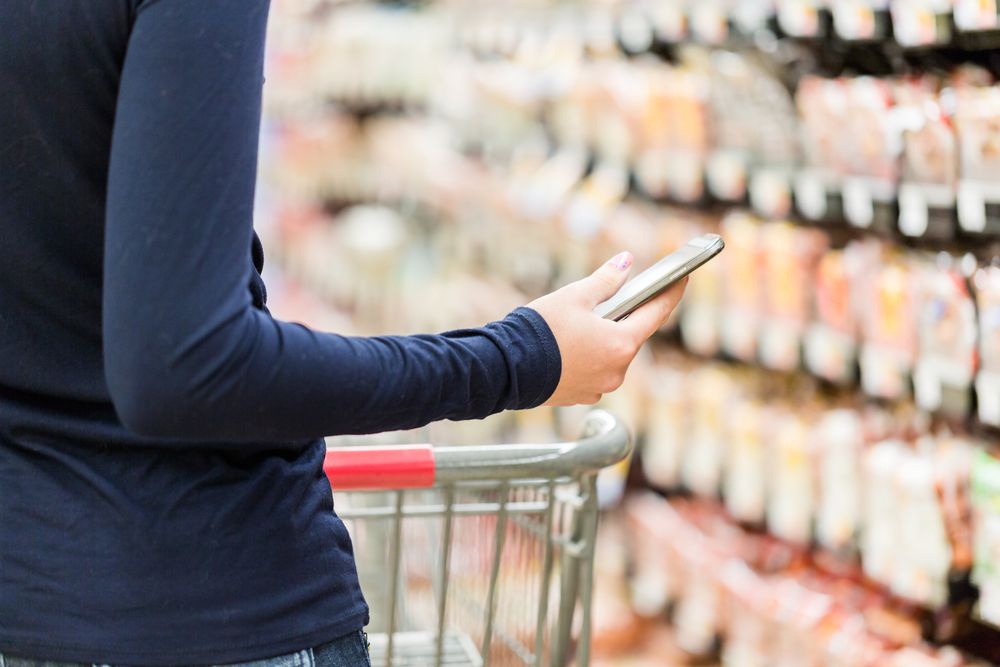 Featured Image Credit: stefanamer / istockphoto.
AlertMe