As prices for used and new cars skyrocket, you may be wondering how to get the most value from your current vehicle. One option you might consider is refinancing. Refinancing can lower your monthly payment, which can give you more flexibility in your overall budget. Refinancing is dependent on multiple factors, which can include features relating to your vehicle. One of these can be the car's mileage. So, if your car has high mileage, you may wonder if your loan application will be successful. Here's what to know about refinancing a car with high mileage.
Related: 7 ways to improve gas mileage
Difficulty of refinancing a car with high mileage
A potential lender typically analyzes several factors in your refinance application, one of which is your loan-to-value ratio (LTV). This number analyzes how much you owe versus how much the car is worth. The lower your LTV is, the better. A car with high mileage may have a low value, which can push the LTV ratio up to a percentage that the lender may not be comfortable with. That's because a car with high mileage can become a liability to lenders, especially if they're concerned that the car won't outlast the life of the loan.
A lender may also be worried about car value. If the loan is worth more than the value of the car, then the loan is considered "upside down" or "underwater." In that case, it may be hard to find a lender to refinance your car. Your interest rate on the loan may also be higher. But high mileage doesn't necessarily mean that your car has little life left. Overall, vehicle condition plays a role in your application profile, too, as does your own creditworthiness.
What's considered high mileage on a vehicle?
In the past, the rule of thumb was that high mileage was anything above 100,000 miles. But that isn't necessarily the case any longer, thanks to new technology. Now, cars can be driven well beyond the 200,000-mile mark, especially if they're in good condition. But while 200,000 miles may be a benchmark for the "average" car life expectancy now, high mileage is typically measured in how many miles you drive per year.
The average driver puts 12,000 to 15,000 miles on their car a year. If you put more mileage on your car each year, then your car may be considered a high mileage vehicle. High mileage is an issue for lenders because it may signify more wear and tear on the vehicle. Your lender may also have specific guardrails when it comes to how much mileage it will consider for refinancing applications, while others may have general questions about the condition of your vehicle.
What to know when considering a high-mileage refinance loan
Refinancing your auto loan can make sense in some cases.
If your credit has improved to the point at which you'll have a lower interest rate on your loan
If it will lower your monthly payments.
To shorten the life of your loan, which may lower the amount of interest you pay over the life of the loan
Things to consider when you're thinking of refinancing
Knowing why you want to refinance can help you assess whether refinancing is the best idea for you. Keep in mind that refinancing a high-mileage car may mean that the new interest rates you're offered will actually be higher than your current interest rate, which may not make refinancing worth it. Weighing the pros and cons of refinancing is also important. Refinancing can be beneficial if it lets you pay less over the life of the loan or reduces monthly payments you can't afford by extending your loan term. But if it threatens to make you go upside down on your loan, it's likely not a good idea.
Going upside down on your loan, as it's called in auto loan terminology, means that you owe more than your car is worth, and it's one of the dangers of refinancing a high-mileage car. It can put you in a financially vulnerable position, especially if your car does become unusable at any point through your loan. If this were to happen, you would still be responsible for paying down your loan—and you would also need to somehow budget for a new mode of transportation. Finally, it can also be a good idea to think of next steps: How long do you plan to have your current car, and how will you finance a new one, when and if, you need one?
Improving your credit may make refinancing a high mileage car worth it
In addition to checking out the condition of your vehicle, a lender will also assess you as a potential borrower, using your credit score as one way to evaluate your creditworthiness. If your credit score has improved since your initial car loan, you may find a lower interest rate on a refinance. But if your credit score is similar or went down, you may find that refinancing doesn't necessarily make financial sense, and it may make more sense to find wiggle room elsewhere in your budget.
Avoid going upside down on a car loan
Refinancing a car can be risky if you're not careful. Here, ways to avoid going upside down on a car loan.
Minimize your loan length. This may mean you're paying more money each month, but if a refinance gives you a lower interest rate, then you'll save money in the long term.
Keep your car in good condition. Follow your manufacturer's recommendations for servicing, including replacing the battery, to avoid letting a minor issue become a major issue.
Pay off your loan early. If you have the means to do so, prepay your loan before its ultimate due date. Make sure your lender doesn't have any prepayment penalties.
Some car dealers may offer you incentives to trade in your old car for a new car—even if you still owe money on your current car. This can be financially risky. While your loan gets paid off on the old car, your loan on the new car will include what was still owed on the old car loan, raising the overall loan amount and setting up the potential for you to get even deeper in debt.
You may also want to assess whether you really need a car at all. In some cases, car owners realize that they can sell their current car for more than what they owe on the car. Of course, this depends on whether you can live without a car or if you'll still have access to transportation if you need it. In short, consider all options and assess how the financial moves you make today may impact your finances tomorrow. In all scenarios, crunch the numbers, consider what-ifs and assess next steps.
The takeaway
A car refinance can be beneficial. It can lower your current interest rate and can free up money in your budget. But because refinancing a car with high mileage can be tricky, it may lead to you spending more money and more time paying down the loan. It can be a good idea to look at your overall financial picture: How will the refinance serve you? If you're in a better financial spot than you were when you started the loan, then it may mean you can save money. But if you're thinking of a refinance to try to free up money in your budget, you may need to crunch your numbers to see if refinancing your car loan makes sense for you.
Learn more:
This article originally appeared on lanterncredit.com and was syndicated by MediaFeed.org
Lantern by SoFi:
This Lantern website is owned by SoFi Lending Corp., a lender licensed by the Department of Financial Protection and Innovation under the California Financing Law, license number 6054612; NMLS number 1121636. (www.nmlsconsumeraccess.org)
All rates, fees, and terms are presented without guarantee and are subject to change pursuant to each provider's discretion. There is no guarantee you will be approved or qualify for the advertised rates, fees, or terms presented. The actual terms you may receive depends on the things like benefits requested, your credit score, usage, history and other factors.
*Check your rate: To check the rates and terms you qualify for, Lantern conducts a soft credit pull that will not affect your credit score. However, if you choose a product and continue your application, the lender(s) you choose will request your full credit report from one or more consumer reporting agencies, which is considered a hard credit pull and may affect your credit.
All loan terms, including interest rate, and Annual Percentage Rate (APR), and monthly payments shown on this website are from lenders and are estimates based upon the limited information you provided and are for information purposes only. Estimated APR includes all applicable fees as required under the Truth in Lending Act. The actual loan terms you receive, including APR, will depend on the lender you select, their underwriting criteria, and your personal financial factors. The loan terms and rates presented are provided by the lenders and not by SoFi Lending Corp. or Lantern. Please review each lender's Terms and Conditions for additional details.
Personal Loan:
SoFi Lending Corp. ("SoFi") operates this Personal Loan product in cooperation with Even Financial Corp. ("Even"). If you submit a loan inquiry, SoFi will deliver your information to Even, and Even will deliver to its network of lenders/partners to review to determine if you are eligible for pre-qualified or pre-approved offers. The lenders/partners receiving your information will also obtain your credit information from a credit reporting agency. If you meet one or more lender's and/or partner's conditions for eligibility, pre-qualified and pre-approved offers from one or more lenders/partners will be presented to you here on the Lantern website. More information about Even, the process, and its lenders/partners is described on the loan inquiry form you will reach by visiting our Personal Loans page as well as our Student Loan Refinance page. Click to learn more about Even's Licenses and Disclosures, Terms of Service, and Privacy Policy.
Student Loan Refinance:
SoFi Lending Corp. ("SoFi") operates this Student Loan Refinance product in cooperation with Even Financial Corp. ("Even"). If you submit a loan inquiry, SoFi will deliver your information to Even, and Even will deliver to its network of lenders/partners to review to determine if you are eligible for pre-qualified or pre-approved offers. The lender's receiving your information will also obtain your credit information from a credit reporting agency. If you meet one or more lender's and/or partner's conditions for eligibility, pre-qualified and pre-approved offers from one or more lenders/partners will be presented to you here on the Lantern website. More information about Even, the process, and its lenders/partners is described on the loan inquiry form you will reach by visiting our Personal Loans page as well as our Student Loan Refinance page. Click to learn more about Even's Licenses and Disclosures, Terms of Service, and Privacy Policy.
Student loan refinance loans offered through Lantern are private loans and do not have the debt forgiveness or repayment options that the federal loan program offers, or that may become available, including Income Based Repayment or Income Contingent Repayment or Pay as you Earn (PAYE).
Notice: Recent legislative changes have suspended all federal student loan payments and waived interest charges on federally held loans until 01/31/22. Please carefully consider these changes before refinancing federally held loans, as in doing so you will no longer qualify for these changes or other future benefits applicable to federally held loans.
Auto Loan Refinance:
Automobile refinancing loan information presented on this Lantern website is from MotoRefi. Auto loan refinance information presented on this Lantern site is indicative and subject to you fulfilling the lender's requirements, including: you must meet the lender's credit standards, the loan amount must be at least $10,000, and the vehicle is no more than 10 years old with odometer reading of no more than 125,000 miles. Loan rates and terms as presented on this Lantern site are subject to change when you reach the lender and may depend on your creditworthiness. Additional terms and conditions may apply and all terms may vary by your state of residence.
Secured Lending Disclosure:
Terms, conditions, state restrictions, and minimum loan amounts apply. Before you apply for a secured loan, we encourage you to carefully consider whether this loan type is the right choice for you. If you can't make your payments on a secured personal loan, you could end up losing the assets you provided for collateral. Not all applicants will qualify for larger loan amounts or most favorable loan terms. Loan approval and actual loan terms depend on the ability to meet underwriting requirements (including, but not limited to, a responsible credit history, sufficient income after monthly expenses, and availability of collateral) that will vary by lender.
Life Insurance:
Information about insurance is provided on Lantern by SoFi Life Insurance Agency, LLC. 
More from MediaFeed:
How to save up for a car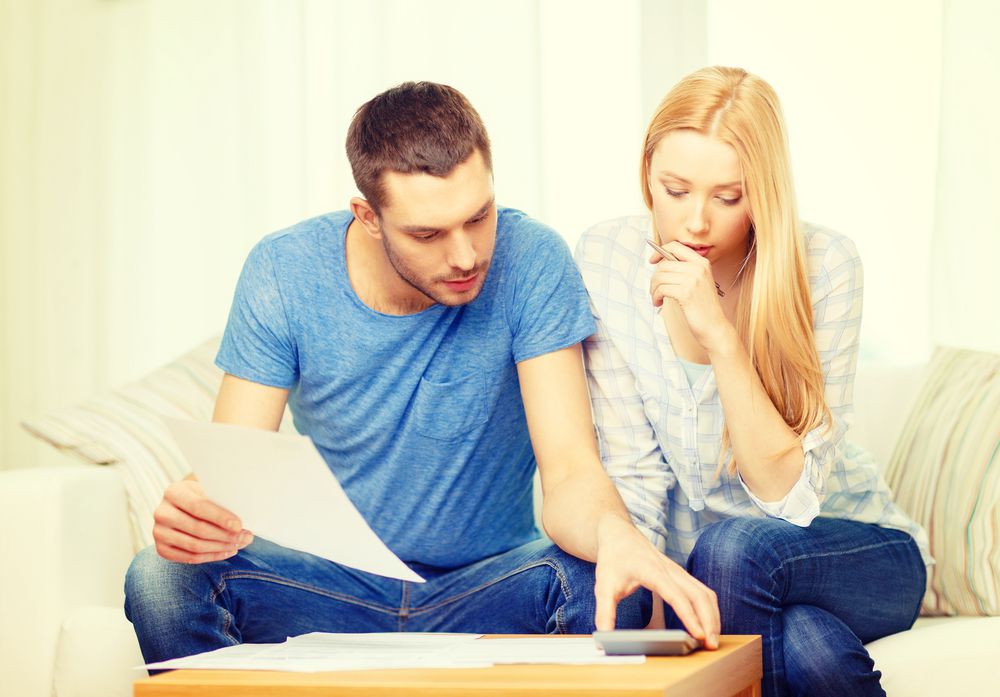 Featured Image Credit: DepositPhotos.com.
AlertMe