Editor's note: Lantern by SoFi seeks to provide content that is objective, independent and accurate. Writers are separate from our business operation and do not receive direct compensation from advertisers or partners. Read more about our Editorial Guidelines and How We Make Money. The tips provided on this website are of a general nature and do not take into account your specific objectives, financial situation, and needs. You should always consider their appropriateness given your own circumstances.
If the word "audit" makes you break out in a cold sweat, you're likely thinking only about the kind done by the IRS. While having the IRS comb through your books looking for tax discrepancies may not be a small business owner's idea of a great time, audits aren't necessarily a bad thing. In fact, an IRS audit is only one type of audit you may face and want to be prepared for.
Many small businesses actually find it beneficial to conduct their own audits (known as internal audits) once a year to ensure the accuracy of their books. An external audit, which is done by an independent third party, can help you qualify for certain programs and certifications. It can also help you attract investors and apply for small business funding.
Read on to learn what a small business audit is all about, plus how to avoid the kind you'd probably rather not have to deal with — one by the IRS.
Related: How do you categorize expenses for a small business?
What Is a Small Business Audit?
A small business audit is a review of your business's accounts, including your small business accounting systems, financial documents, invoices, and tax returns, to make sure they are an accurate view of your company and comply with applicable laws. A company can elect to do a self-audit to make sure everything is correct, and also ensure that they are maintaining operational efficiency. The IRS might also do an audit of your company.
You might be subject to an external audit when applying for certain business certifications, a business insurance policy or if you decide to sell your company.
How Small Business Audits Work
Because the purpose of a small business audit is to ensure the accuracy of financial records, an auditor will do a thorough evaluation of your accounting books and financial statements. To do this, the auditor will likely request a physical copy of your books or log-in access to your accounting software. Typically, an auditor will check a year's worth of financial data and will review income and expenses to make sure everything lines up as it should. For example, starting a small business often requires a large financial outlay, but if one of those expenses was to put in a pool at your home, that may trigger some questions in the audit. 
It can be helpful if your financial records (whether physical or electronic) are organized by year and category of income or expenses. This can help ensure that an audit doesn't take more time than necessary. In the case of an IRS audit, the audit may happen in person or through the mail. Typically, the IRS will send you a letter requesting the information they need about certain items on your tax return, such as income, expenses and deductions. If you have too many books to mail, you can request an in-person audit.
3 Types of Small Business Audits
There are three main types of small business audits you may want to become familiar with.
1. Internal
This is conducted internally, meaning you elect to conduct an audit, maybe to ensure your financial statements and books are accurate. A small business might hire an outside auditor, while a larger company might use its in-house accountants.
Handling the audit with your team can be much more cost-effective; however, you may lose a level of objectivity a third party would bring to the process. 
Typically, internal auditors don't only check a business's finances. They may also look into company policies, procedures and processes to make sure they are as efficient as they can be and comply with federal, state, and local laws.
An internal audit is for your own purposes; you don't submit the results to an external organization.
2. External
If your business is in an industry with heavy compliance requirements and regulations, you may be required to conduct an external audit. With this type of audit, an independent (or third-party) auditor will typically be hired to review your records and provide an audit report. If there is any evidence that your financial records don't accurately represent your financial position — for example, you claim more profit than you actually had — the auditor is required to report the discrepancy.
The external auditor will typically provide you with an audit report that abides by generally accepted accounting principles. They will likely also provide an opinion as to whether your company passed the audit.
3. IRS
An IRS audit is a review of an organization's accounts and financial information to make sure information was reported correctly according to the tax laws and to verify the reported amount of tax is correct. Getting audited by the IRS doesn't necessarily mean there's a problem. The agency uses different methods to generate audits. Typically, they are triggered by a computer using a statistical formula: Randomly selected returns are compared against "norms" for similar returns.
Another reason your return might also be selected for an audit is it involves issues or transactions with other taxpayers, such as business partners or investors, whose returns were selected for audit, according to the IRS. If the IRS finds any potential errors in your return, it will usually be for a return filed in the last three years, but it could go back further if the IRS finds a substantial error. They typically don't go back more than six years.
If the IRS sends you a letter describing the possible errors in your tax return, you can reply with documentation to support your position. 
How to Avoid Getting Audited: 7 Top Triggers
If you want to know how to not get audited, it can be helpful to understand what may attract IRS scrutiny. The following may be considered "red flags".
1. Having a Lot of Cash Transactions
Because it can be challenging to verify income for a business that operates mainly in cash (such as one that sells products at a farmer's market or a housecleaning business), regularly processing cash transactions can potentially trigger an IRS audit. For the same reason, making large purchases (like a company car or piece of equipment) in cash can also garner the IRS's attention. If you need or prefer to deal mostly in cash, it can be smart to keep clear and accurate receipts or all sales and purchases, and record them in your accounting software.
2. Deducting Too Many Expenses
The general rule from the IRS about deducting a business expense is that the expense is "ordinary and necessary" for your line of business. If you're unsure about whether a meal, fill-up at the gas station or a travel expense falls squarely in the realm of ordinary and necessary, it can be a good idea not to claim it on your tax return. A sudden increase in the number of deductions you claim from one year to the next can also be a red flag to the IRS.
3. Excessive Claims of Business Use for a Vehicle
While car expenses are a legitimate expense for business owners, the IRS may look more closely at your return if you claim 100 percent business use of a vehicle. If you do use a car exclusively for business, it can be a good idea to document all of your vehicle expenses, including the purpose of each trip.
4. You've Misclassified a Contractor
You may have contractors who work for you, but there are rules about at what point you need to classify a contractor as an employee. For example, if you have 10 contractors who work 40 hours a week and no full-time employees, that might indicate to the IRS that you're trying to get around paying payroll taxes.
5. Not Reporting All of Your Income
If you do not report all of your income, you may well hear from the IRS. For example, if you receive 1099s (because you work as a contractor for others), your 1099s must match up to what you've reported as income on your taxes. A discrepancy could trigger an audit.
6. Reporting Round Numbers and Making Calculation Mistakes
While rounding numbers can be convenient, the IRS might notice if a business isn't using exact numbers to report earnings and expenses. Making a simple math error can also lead to IRS scrutiny, so It can be well worth your time to double-check all of your numbers and calculations.
7. Reporting a Negative Business Income in Multiple Years
If your business has reported net losses in three or more of the past five years of operation, the IRS could potentially want to take a closer look at your books. 
How Can a Business Audit Benefit Your Company?
An audit of any kind can sound intimidating, but an internal or external audit or your company can actually help your business become more productive. Below are some ways your small business might benefit from an audit:
It could make your business more attractive to investors or lenders. If you're looking to bring on investors, get a small business loan, or sell your company, having an audit can give any potential investors, buyers or lenders confidence that your company is fiscally responsible and therefore a good investment.
It might shine a light on problems, as well as opportunities for growth. An audit can expose inefficiencies, fraud or employee theft. It might also reveal that a particular product is selling well and prompt you to expand on that line.
It can make it easier to file your business taxes. The process of auditing can force you to get all your numbers and financial statements in order, which can make filing your taxes at the end of the year significantly easier. If it makes the process faster for your account, that could also save you money.
It can enable you to receive business certifications. Many business certifications (such as ISO 9001, an internationally recognized standard for quality control) require regular business audits. 
Preparing for Audits
The most time-consuming step of preparing for an audit is often gathering all the financial documents you may need. What will be required will depend on who is doing the audit and the purpose of the audit. For an IRS audit, you may want to gather the following documents:
Bank statements, canceled checks and receipts. The auditor will likely want to see bank records from all of your accounts, both personal and business. 
Books and records. Whether all you have is a checkbook and cash register tapes or you maintain balance sheets, ledgers and journals, the auditor will likely want to see your business records.
Appointment books, logs and diaries. An entry in a business diary can help justify an expense to an auditor if it appears to be reasonable.
Records for certain equipment. If you use certain equipment, like a cell phone or a car, for both business and personal use, you will likely need to show records of usage.
Records for travel and business-related meals. You may need to show written records of the specific business purpose of the travel and the costs you incurred, as well as receipts.
The Takeaway
A small business audit may not be fun, but there is no need to dread the possibility of it happening. Doing an internal audit can actually be an effective way to spot inefficiencies and make improvements that help grow your business.
Learn more: 
This article originally appeared on LanternCredit.com and was syndicated by MediaFeed.org.
Lantern by SoFi:
This Lantern website is owned by SoFi Lending Corp., a lender licensed by the Department of Financial Protection and Innovation under the California Financing Law, license number 6054612; NMLS number 1121636. (www.nmlsconsumeraccess.org)
All rates, fees, and terms are presented without guarantee and are subject to change pursuant to each provider's discretion. There is no guarantee you will be approved or qualify for the advertised rates, fees, or terms presented. The actual terms you may receive depends on the things like benefits requested, your credit score, usage, history and other factors.
*Check your rate: To check the rates and terms you qualify for, Lantern conducts a soft credit pull that will not affect your credit score. However, if you choose a product and continue your application, the lender(s) you choose will request your full credit report from one or more consumer reporting agencies, which is considered a hard credit pull and may affect your credit.
All loan terms, including interest rate, and Annual Percentage Rate (APR), and monthly payments shown on this website are from lenders and are estimates based upon the limited information you provided and are for information purposes only. Estimated APR includes all applicable fees as required under the Truth in Lending Act. The actual loan terms you receive, including APR, will depend on the lender you select, their underwriting criteria, and your personal financial factors. The loan terms and rates presented are provided by the lenders and not by SoFi Lending Corp. or Lantern. Please review each lender's Terms and Conditions for additional details.
Personal Loan:
SoFi Lending Corp. ("SoFi") operates this Personal Loan product in cooperation with Even Financial Corp. ("Even"). If you submit a loan inquiry, SoFi will deliver your information to Even, and Even will deliver to its network of lenders/partners to review to determine if you are eligible for pre-qualified or pre-approved offers. The lenders/partners receiving your information will also obtain your credit information from a credit reporting agency. If you meet one or more lender's and/or partner's conditions for eligibility, pre-qualified and pre-approved offers from one or more lenders/partners will be presented to you here on the Lantern website. More information about Even, the process, and its lenders/partners is described on the loan inquiry form you will reach by visiting our Personal Loans page as well as our Student Loan Refinance page. Click to learn more about Even's Licenses and Disclosures, Terms of Service, and Privacy Policy.
Student Loan Refinance:
SoFi Lending Corp. ("SoFi") operates this Student Loan Refinance product in cooperation with Even Financial Corp. ("Even"). If you submit a loan inquiry, SoFi will deliver your information to Even, and Even will deliver to its network of lenders/partners to review to determine if you are eligible for pre-qualified or pre-approved offers. The lender's receiving your information will also obtain your credit information from a credit reporting agency. If you meet one or more lender's and/or partner's conditions for eligibility, pre-qualified and pre-approved offers from one or more lenders/partners will be presented to you here on the Lantern website. More information about Even, the process, and its lenders/partners is described on the loan inquiry form you will reach by visiting our Personal Loans page as well as our Student Loan Refinance page. Click to learn more about Even's Licenses and Disclosures, Terms of Service, and Privacy Policy.
Student loan refinance loans offered through Lantern are private loans and do not have the debt forgiveness or repayment options that the federal loan program offers, or that may become available, including Income Based Repayment or Income Contingent Repayment or Pay as you Earn (PAYE).
Notice: Recent legislative changes have suspended all federal student loan payments and waived interest charges on federally held loans until 01/31/22. Please carefully consider these changes before refinancing federally held loans, as in doing so you will no longer qualify for these changes or other future benefits applicable to federally held loans.
Auto Loan Refinance:
Automobile refinancing loan information presented on this Lantern website is from Caribou. Auto loan refinance information presented on this Lantern site is indicative and subject to you fulfilling the lender's requirements, including: you must meet the lender's credit standards, the loan amount must be at least $10,000, and the vehicle is no more than 10 years old with odometer reading of no more than 125,000 miles. Loan rates and terms as presented on this Lantern site are subject to change when you reach the lender and may depend on your creditworthiness. Additional terms and conditions may apply and all terms may vary by your state of residence.
Secured Lending Disclosure:
Terms, conditions, state restrictions, and minimum loan amounts apply. Before you apply for a secured loan, we encourage you to carefully consider whether this loan type is the right choice for you. If you can't make your payments on a secured personal loan, you could end up losing the assets you provided for collateral. Not all applicants will qualify for larger loan amounts or most favorable loan terms. Loan approval and actual loan terms depend on the ability to meet underwriting requirements (including, but not limited to, a responsible credit history, sufficient income after monthly expenses, and availability of collateral) that will vary by lender.
Life Insurance:
Information about insurance is provided on Lantern by SoFi Life Insurance Agency, LLC. Click here to view our licenses.
More from MediaFeed:
Small business grants for veterans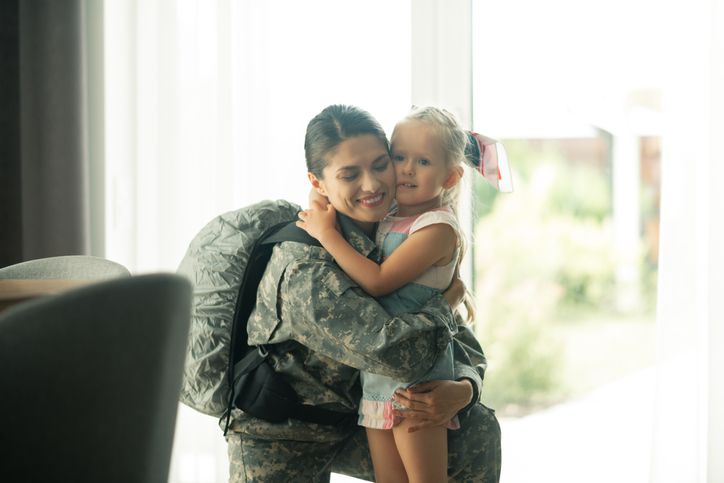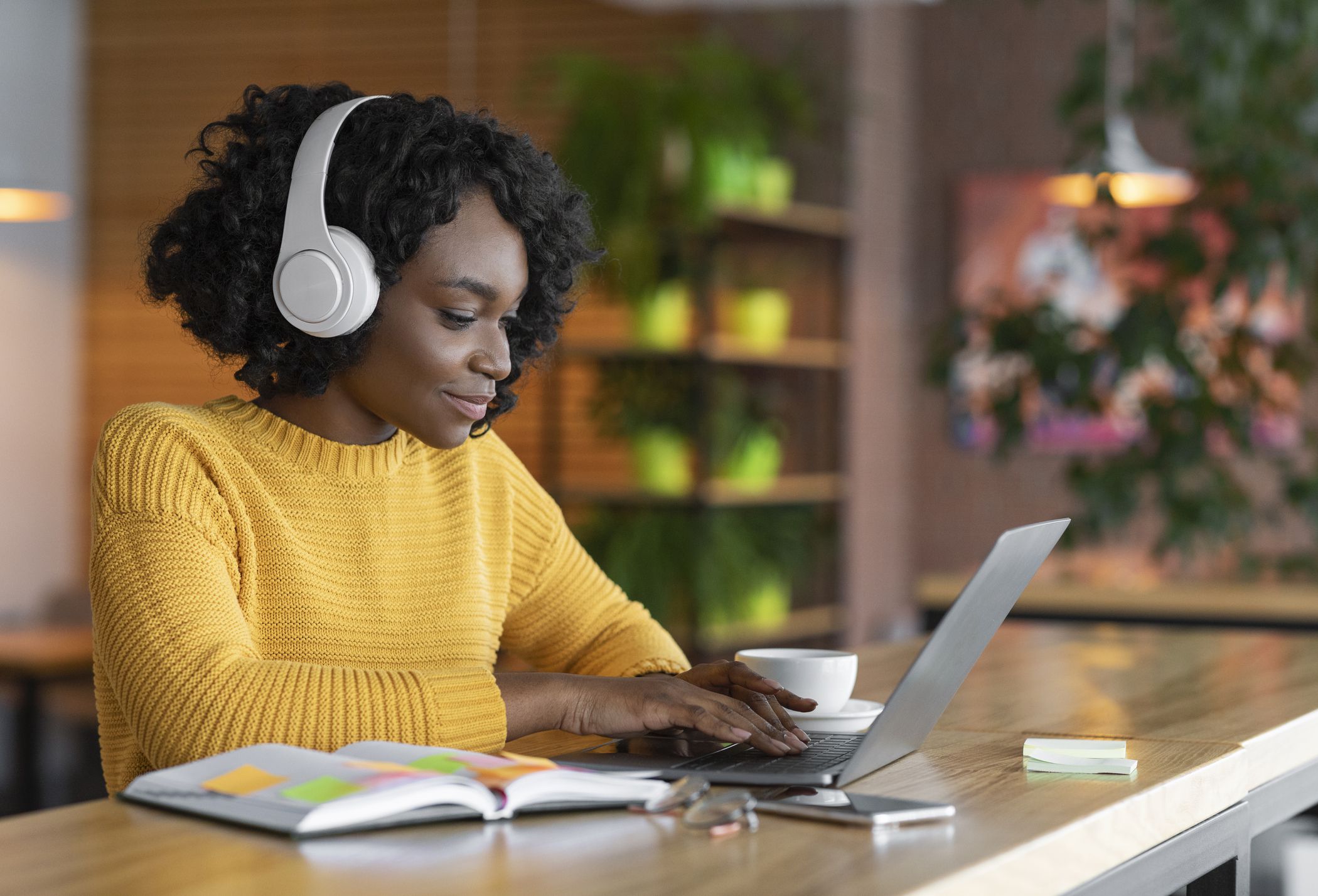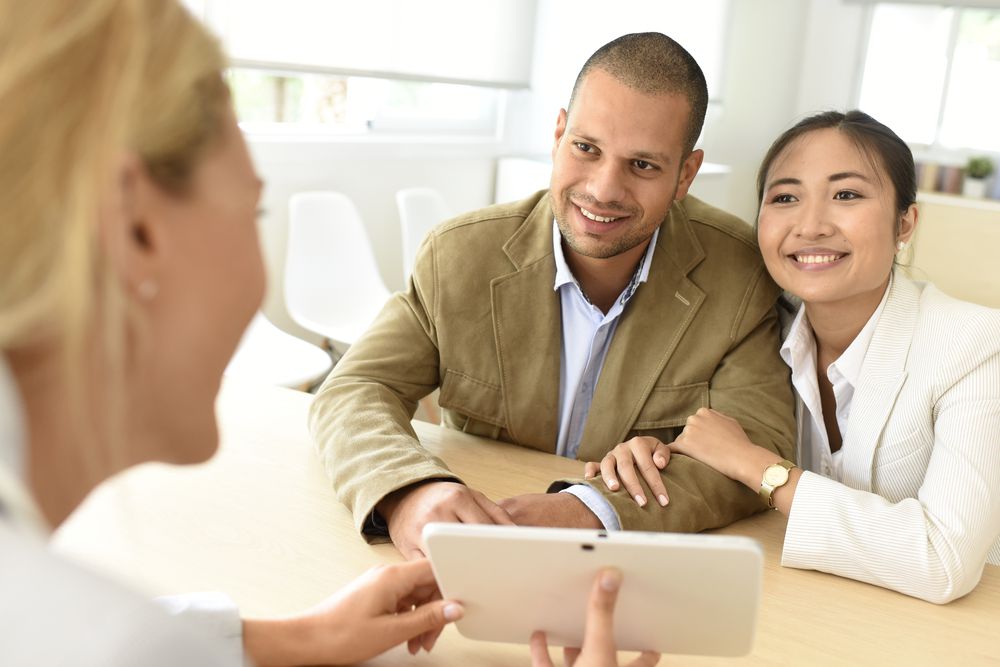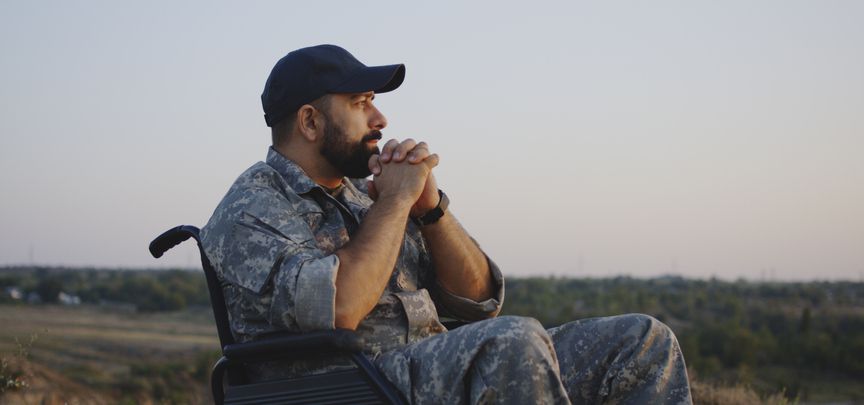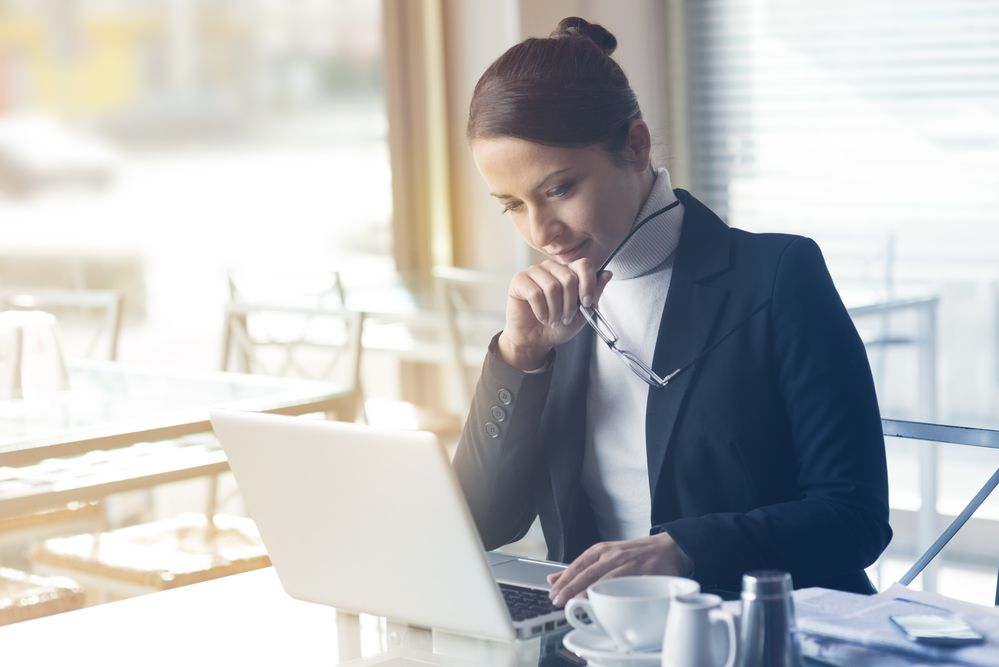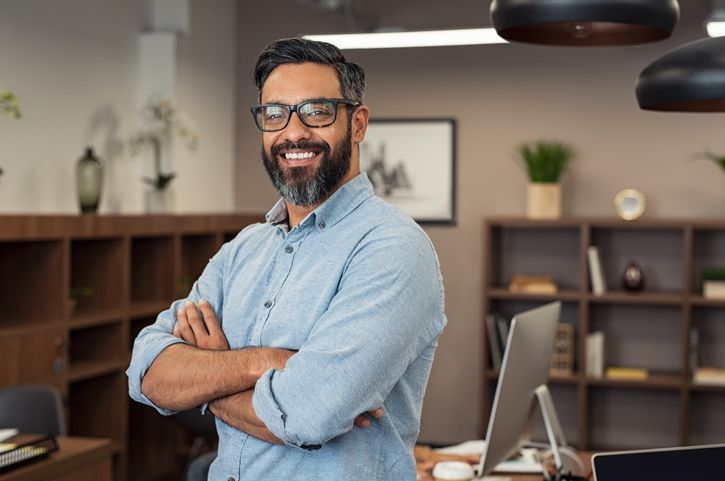 Featured Image Credit: Rawpixel / istockphoto.
AlertMe