Is it Time to Leave Your Teaching Career?
If you are considering leaving the classroom, you are not alone. Record numbers of teachers are burning out and walking away from the profession. While people from all careers may reach a point in their lives when they want to make a major change, a high percentage of them are teachers, leaving our schools with drastic teacher shortages.
Why Teachers Leave their Careers
There are several reasons why a teacher might choose to switch careers. Some cite their pay rate as their primary motivation. According to the U.S. Bureau of Labor Statistics (BLS), the median wage for elementary school teachers was $61,400 as of 2021, while middle school teachers made $61,320 and high school teachers earned $61,820 in the same year. While teachers earn higher than average pay for all occupations, which is $45,760, they are often required to spend a significant portion of their income on school supplies to supplement insufficient funding for their classrooms.
Teachers are also often required to perform a significant amount of work at home, off the clock; lesson planning, activity preparation, and grading mainly take place on the teacher's own, unpaid time. Stress from students, parents, school administration, and the general school environment can all be contributors that make it more difficult for teachers to thrive. All of these factors can push teachers to consider other career options.
Because of the various stressors associated with teaching, you may be at the point where you want to walk out the school door before the final bell rings. Leaving your job is a major life decision, and before you turn in your notice, be sure to think about why you want to leave, what you want to pursue, and if you can instead change your current job for the better.
Analyze the Sources of Stress
Though some people think of teaching as an easy job with summers and holidays off, the reality is that, for many, being a teacher is incredibly stressful. There is a strong pressure to perform, as teachers are evaluated based on student performance; teachers must balance individual educational needs with the needs of the class overall. Before you rush into the principal's office to resign, think about where your stress is coming from and whether there are reasonable steps you can take to resolve it.
Does your stress stem from exhaustion? Planning and executing lessons, meeting with parents, grading papers, and attending professional development forces teachers to work long days. They do more behind the scenes than most people realize. The truth is that working long hours in any field takes a toll on workers, and it can lead to conditions such as depression and anxiety.
To remedy this, consider ways to schedule more personal time in your life. Setting boundaries and carving out leisure time in your schedule could be a saving grace. Talk to your administrator and see if cutting back on teaching hours is an available option. Also, whether a brand new teacher or a seasoned veteran, teachers can support one another by participating in teacher mentoring programs to share burdens, learn new strategies, or advocate for even wider changes.
Additionally, dealing with parents and students can be a source of stress. You may have students who create a challenging classroom environment or difficult parents who make teaching unenjoyable for you. Learning to manage stress in teaching is challenging but necessary for your health and success as a teacher. Before you walk away, consider whether you have done everything within reason to learn to manage the stress of the teaching. Talk to the administration about how to manage the needs of your classroom, for instance, or find other ways to share your responsibilities with the various parties invested in your students' educations. In every job there are sources of stress. You may need to seek professional help to learn how to manage stress in your career and life.
Teaching is a profession that changes dramatically from year to year. Many teachers have experienced stresses and challenges associated with the COVID-19 pandemic that have made their work much more difficult, but it is likely that the educational environment will progress toward normalcy in coming years. If you have any health conditions that put you at particular risk of complications from COVID-19, there may be good reason for you to seek a safer job or to switch to an online teaching position.
Consider Other Teaching Options
If your stressors are specific to your current teaching environment, consider reviewing other teaching jobs. After all, you went through the process of earning your teacher certification and completing your student teaching requirements; switching professions means leaving behind the time, money, and effort you invested in your teaching career.
Is it possible that your present school environment is what is making you unhappy? Perhaps the administration is not offering sufficient support or has unachievable expectations. Maybe you have a long commute or are working in a non-inclusive environment. Before you quit teaching altogether, consider other ways that you can use your teaching expertise to your advantage.
Look into other schools in your area that might be hiring. Consider making the switch from public to private school or vice versa. You might also want to look into working as an online teacher for distance learning programs, which have become much more prevalent since COVID-19 pushed many students into online school. You could even retrain to teach a different age group or subject, depending on your current expertise and the requirements for teachers where you live. One of these options might be better suited to your needs but still constitutes a less dramatic shift than a complete career transformation.
Plan Your Exit Strategy
If you have determined that teaching is no longer the profession for you, it's time to plan an exit strategy. Take the time to think things through carefully before taking action. There are several things you need to consider before you turn in your resignation letter.
The manner of your resignation can make a big difference to your future prospects. For example, if you decide not to finish the school year, you may create unnecessary and unpleasant complications in your life. Unless your district gives you consent, leaving in the middle of the year may be considered a breach of contract. The school district may have the power to have your teacher's license suspended for a period of time.
Though you may not ever want to teach again, it is best to keep your options open; a suspended license can quickly become problematic. Additionally, most job applications will ask you to explain why you broke your contract and had your license suspended, regardless of the position you are applying to. You will want to have a good explanation for why you resigned, and a breach of contract may hinder your job search.
If you want to resign from teaching, make sure that you think about it before making a final decision. Do not make any rash moves; it is best to take your time with the transition process, even if you feel confident in your choices. Engage in introspection and decide exactly how you want to spend your time after you resign.
Consider Financial Matters
The reality is that most adults need a job. You've got bills to pay, after all! Before you resign from your teaching position, consider your financial conditions carefully. If you wait until the end of the school year to resign, you should get to walk away with your salary through the end of the contract, which typically runs through the summer. This will buy you some time to find another job. If you resign mid-year, you will probably walk away with nothing in terms of future salary.
Another financial consideration is filing for unemployment insurance. When receiving unemployment checks, you are expected to be actively looking for work. Documentation expectations vary from state to state, so make sure to look into unemployment requirements specific to your place of residence. Because most states have teacher shortages, it is very hard to make the argument that you are actively looking for but having trouble finding employment. As a result, it is likely you will be denied unemployment benefits in this situation. Make sure that you know your options and have a backup plan if possible.
If you are able, wait it out until the end of the school year before resigning, as it will put you in a much better situation financially. It will also help you make the transition to a new career without burning bridges; you may be better able to get favorable references from former employers and coworkers if you leave on good terms without a large dispute.
Health and Retirement
There are also considerations with regards to your health insurance and retirement benefits. If you are resigning from your teaching job, you will want to discuss medical insurance with your human resources department. Many jobs in the United States are tied to health insurance, so quitting your job without a new plan in place can put you in a bind. This is of particular importance if you have any serious health conditions that necessitate specialized care.
The specifics of your health insurance coverage may vary from place to place. The duration of coverage after quitting a job will vary depending on your insurer. Make sure to do your research to see what your situation will be.
While you are unemployed, you may want to see if you qualify for state medical coverage. If you do not, there are private insurance companies you can pay into to obtain coverage, though their costs vary. Knowing how your choices will impact your health insurance is very important, and you should be prepared for the transition period after leaving your teaching job.
In terms of retirement, how much money you get to walk away with will depend on how many years you worked in the school district. Leaving before your contract ends may cost you a portion of your retirement money. As with health insurance, this is something you will need to carefully consider before making your exit. It is also a reason why changing your employment to another school or a different type of teaching within the same district may be beneficial in the long run.
Examine Your Career Options
Finally, before you resign, consider your options. Rather than leave the profession, you might be satisfied to just leave your current position. Finding another school can offer enough changes to make you enjoy the job again. Because of the teacher shortages in many regions, schools are offering creative incentives to new teachers.
If you do want to make a major change, though, take inventory of your talents and determine what other careers you want to and are able to pursue. You might decide that you want to completely change what you do and go back to school to become an engineer or join a film crew as a camera operator. However, this can be costly, and you must be able to fund your education.
Another option is to consider a career as an informal educator outside of the school system. Zoos, botanical gardens, aquariums, and museums often hire informal educators to run programs for summer camps and field studies. This is a great option if you enjoyed teaching students but struggled with the demands of your previous job. It is also a good way to explore your passions while sticking with the skills that you have already developed. Many teachers are also transitioning to the virtual classroom, teaching classes or tutoring online.
Depending on what subject and grade level you taught, you may be able to shift into careers in healthcare, STEM, or even publishing. You may also need to pursue additional training before you are ready to start a new career. As a result, you may need to spend some time back in college training for your new career. Look for options that might help you quickly gain the new knowledge or credits you need, such as taking CLEP exams so you can get class credit from just one test.
Some former teachers have a strong desire to travel. Working as an English teacher in a foreign country can be an excellent opportunity for these people. Many countries around the world have a high demand for qualified English teachers to help students boost their language skills to compete on the international job market. These teaching positions vary considerably in terms of salary and requirements, but they can provide you with stable employment as well as a way to see the world.
When looking into new career options, consider training requirements, expected cost, and compensation for the work you aspire to. Also consider the location of this work; will you need to relocate or are there jobs available near you? Do as much of this research as possible before you resign from your teaching job, as it will significantly mitigate the stress that you experience in the time between your jobs.
Transfer Your Skills
The great thing about being a teacher is that it provides you with a wide range of highly valuable skills that will most likely help you no matter what job you pursue next. While it can be disheartening to feel like you are throwing away all of the work that you did when you were becoming a teacher, consider all of the things that teaching has taught you that you can carry into the next phase of your life.
Teachers are often excellent communicators with strong writing and public speaking skills. They are usually good at managing conflict and working in fast-paced environments. Many teachers have a strong understanding of the different ways that people learn and interact. On that note, some teachers have significant experience working with students with disabilities, which can translate to many other jobs. As a teacher, you likely have good time management skills and a broad general knowledge base.
All of these skills are transferrable to a wide variety of other jobs. When you are applying for new positions, make sure to think about your past experience and your personal strengths, rather than thinking of your new career path as a completely fresh start where you will have to learn everything from scratch. Make sure to emphasize these skills on your resume and during any interviews you might have.
This article originally appeared on Study.com and was syndicated by MediaFeed.org.
More from MediaFeed:
States to avoid if you want to retire affordably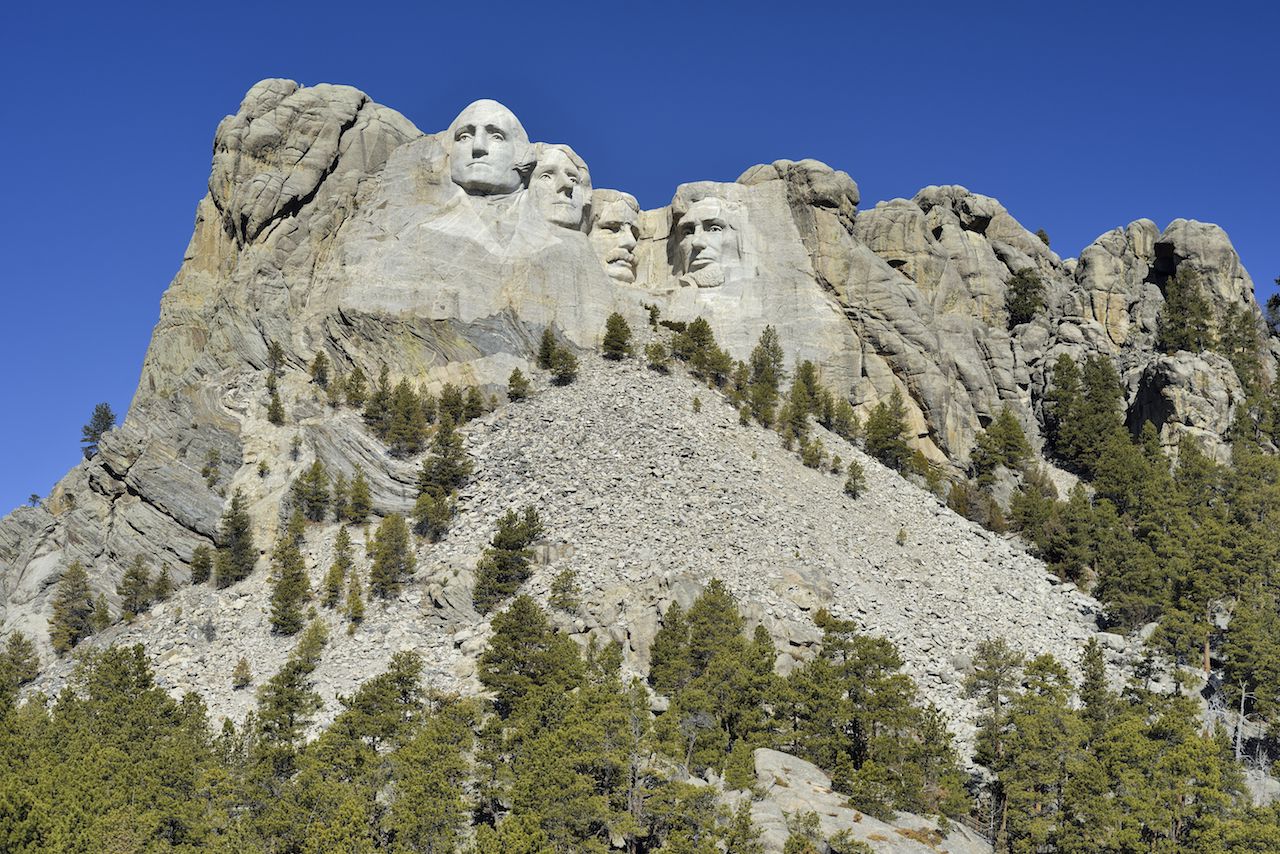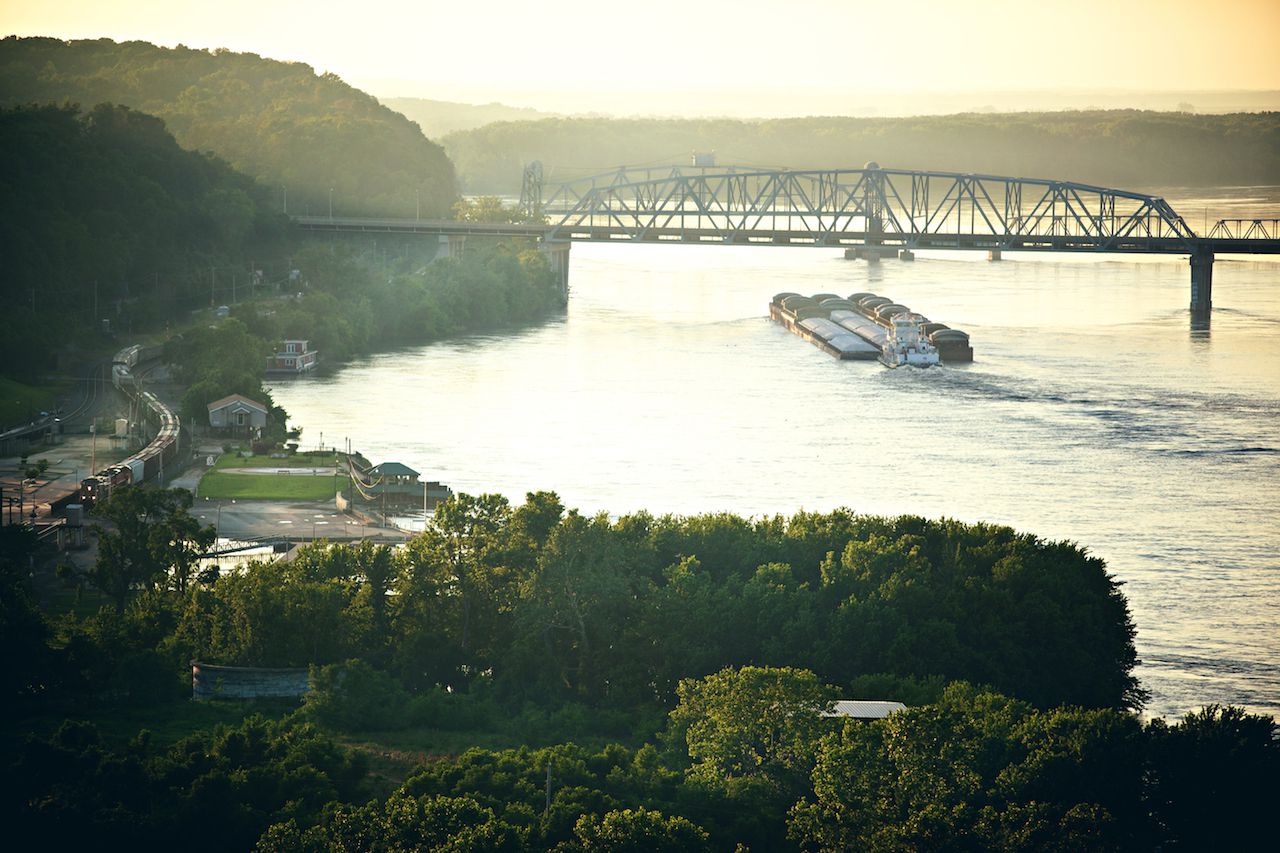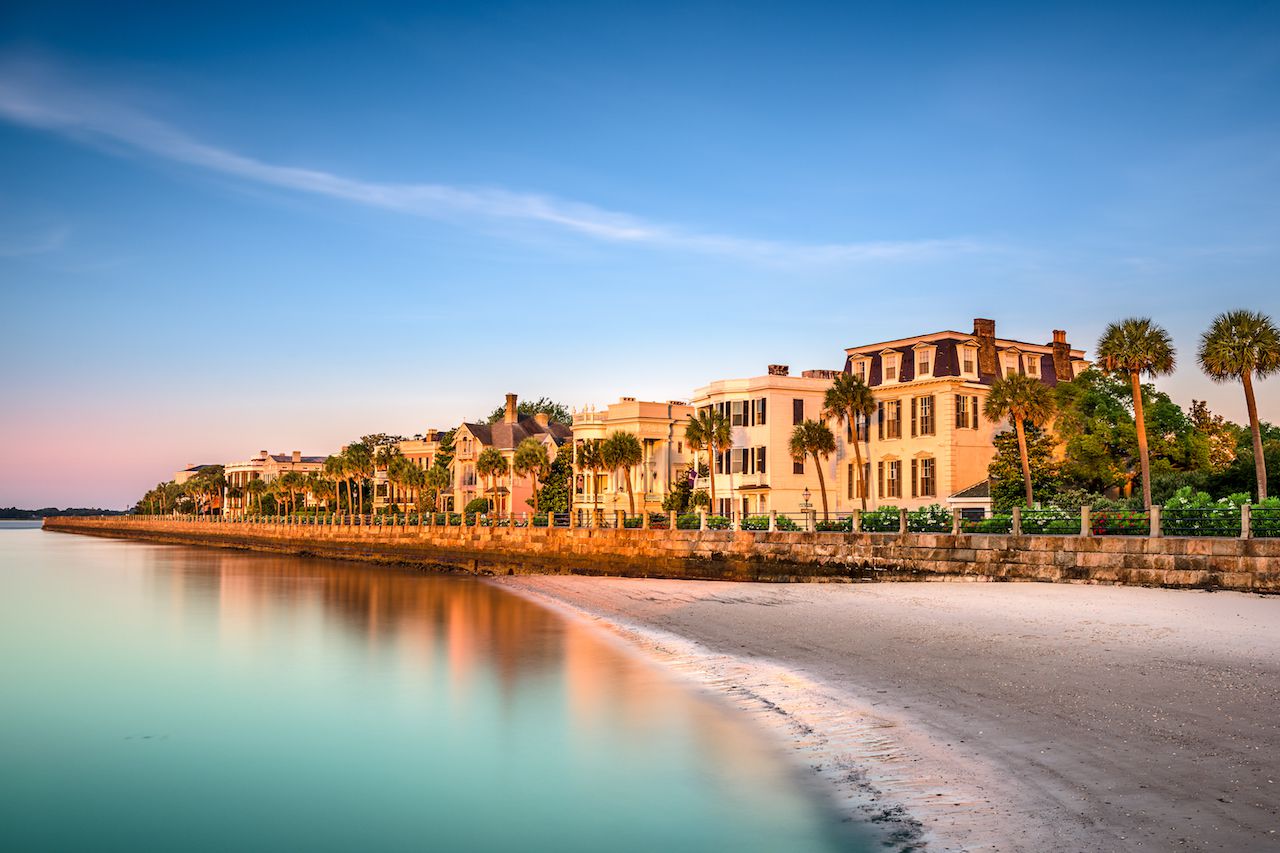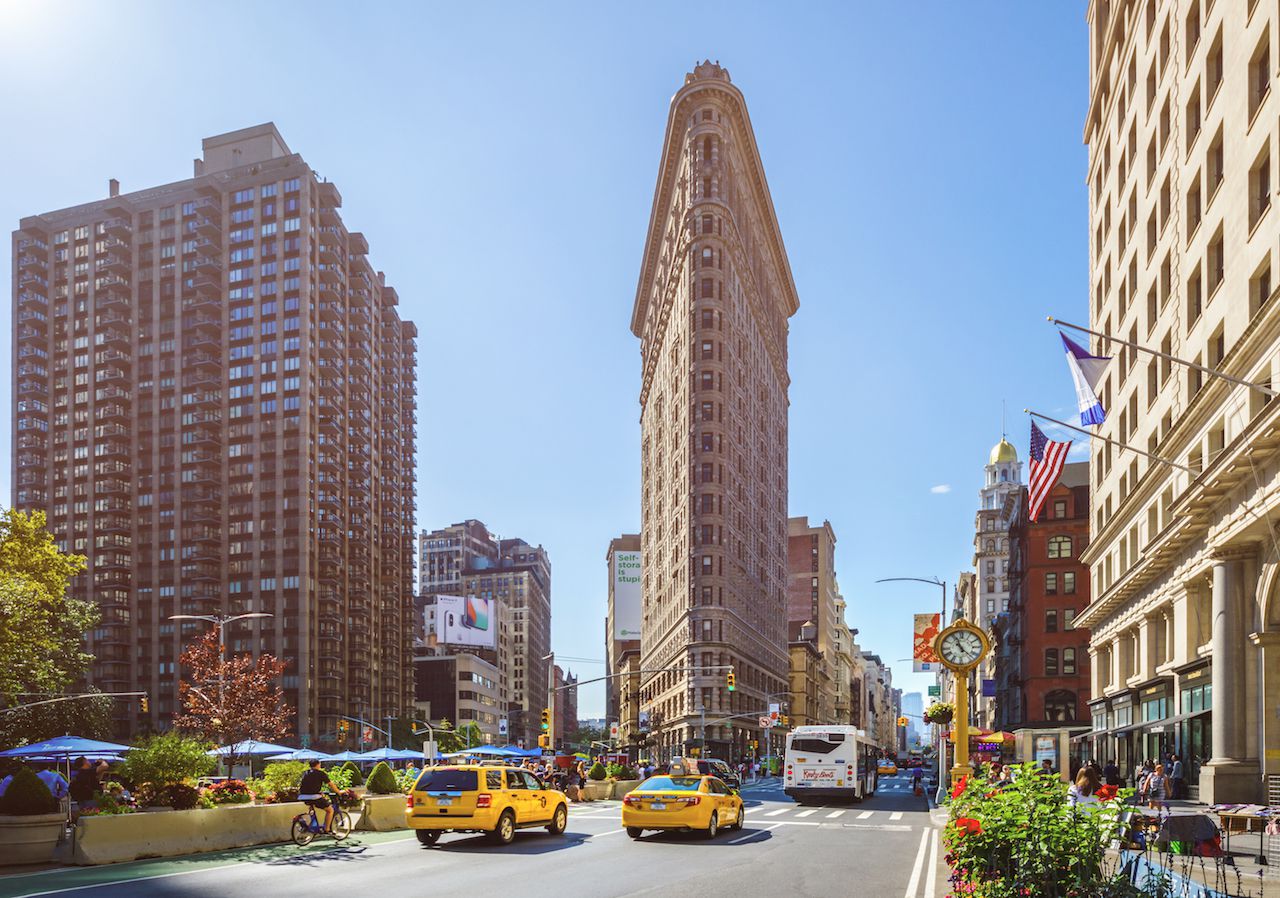 Featured Image Credit: istockphoto/monkeybusinessimages.
AlertMe