In every year of the current millennium, Pantone has gotten the party started by announcing their color of the year. This year's choice is Viva Magenta, also known as Pantone 18-1750, an energetic shade of red that, according to Pantone, "revels in pure joy." Compared to last year's relatively sedate Veri Peri, a calming shade of periwinkle, Viva Magenta is meant to encourage people to go out with the old and in with the bold.
Viva Magenta strikes an optimistic note, one that's sure to inspire designers, trendsetters, and tastemakers in the coming year. Pantone celebrated this year's announcement with an immersive audio-visual art exhibition in Miami Beach informally titled "the Magentaverse."
Let's take a look at some of the trends Viva Magenta has already inspired and will continue to inspire in 2023! But first, who is Pantone, and why are they choosing the color of the year?
What Is a Color System?
Pantone is probably the most famous color company in the world. And its best-known products are its Color Systems – Pantone Matching System (PMS) and Pantone Fashion, Home & Interiors System (FHI). The term color system refers to a relatively simple concept; it's a way of cataloging and standardizing colors. It's basically the same idea as the color swatches at your local paint store. It gives everyone, from designers to manufacturers to consumers, a common definition of a variety of colors.
Pantone's color identification and standardization systems are widely used in graphic design, fashion design, and other product designs. Each of Pantone's systems includes thousands of colors, and they provide designers and manufacturers with a precise definition of each of these shades. The company sells more than half a million copies of its color guides each year.
Pantone Color Institute
The Pantone Color Institute is a research division within the company that forecasts global color trends. Their color of the year announcement has become a global event each December. It's covered by news outlets around the world and is generally thought to be a good indication of where the design zeitgeist is headed — it's heavily influenced by current trends in design and, once announced, continues to have influence over future trends.
Pantone partners with a variety of other companies to bring its colors to life. For example, in 2022, they announced a partnership with Motorola that will see the company use Pantone's colors in their mobile phone design. That means you can now pick up a Viva Magenta-colored smartphone. Similarly, the skate shoe brand Cariuma will launch six shoe styles available in Viva Magenta over the course of 2023. And shoes and phones are just two examples — you can expect to see plenty of Viva Magenta in the coming year!
Why Viva Magenta?
According to Pantone, Viva Magenta is "an unconventional shade for an unconventional time." While the color is part of the red family, it's meant to strike a balance between warm and cool tones.
As has been the case for the past couple of years, Pantone's choice was influenced by the ways in which COVID-19 has changed the world. It's meant to reflect the sense that we're living through a highly unique time and to express confidence and excitement for the future.
Although holding a kickoff event named the Magentaverse certainly implies a connection to increasingly virtual aspects of our daily lives, Viva Magenta was also directly inspired by the natural world. The shade is influenced, in part, by cochineal beetles and the red dye that can be produced from their bodies. These insects are native to Central and South America, and Mayans and Aztecs used them to create dyes for coloring fabrics as early as the second century B.C. During the colonial period, the Spanish began exporting the dye for use in Europe and other parts of the world. Today, Peru remains the country that produces and exports the most cochineal dye.
Floral Decor
Of course, beetles aren't the only source of bold crimson color in the natural world. Plenty of striking flowers — roses and tulips, just to name two — contain versions of the Viva Magenta hue. So if you're looking for ways to bring 2023's color of the year into your life, a Viva Magenta-inspired floral arrangement is a relatively simple way to get in on the trend.
For instance, go with a stunning yet sophisticated arrangement featuring calla lilies, roses, and larkspur that covers both sides of the red-blue color spectrum where Viva Magenta sits. It incorporates everything from deep blues to crimsons to sunset pinks. Meanwhile, the textured greens provide the perfect complementary color to all that boldness. This arrangement is suited for anything from an entryway to a living room and will let visitors to your home know that you're absolutely keeping up with the latest trends in design and color.
Alternatively, if you're really looking to lean into the sensual and joyous side of the Viva Magenta palette, look for striking red roses and carnations that create a playfully romantic atmosphere. Again, the greenery of the eucalyptus and Ruscus provide complementary color to the bouquet. This arrangement is perfect for a gift, whether it's Valentine's Day or another special occasion. The recipient of your thoughtfulness will have it on their Instagram feed in no time.
Another option is a tulip arrangement that would look right at home in the Magentaverse. It could feature a medley of purples, pinks, and reds that are all only a few spots away from Viva Magenta on the color wheel. This bouquet would brighten up any office space, although it might make your work colleagues jealous of your style. It would be an attention-getter in almost any environment, but adding these flowers to a neutrally-colored space is sure to really make them pop.
You can be sure that any of these arrangements will be an appropriate choice for the colorways of the coming year. Get your 2023 off to an appropriately bold and joyful start by getting in on the Viva Magenta trend.
Related:
This article originally appeared on UrbanStems.com and was syndicated by MediaFeed.org.
More from MediaFeed:
25 house plants that won't kill your cat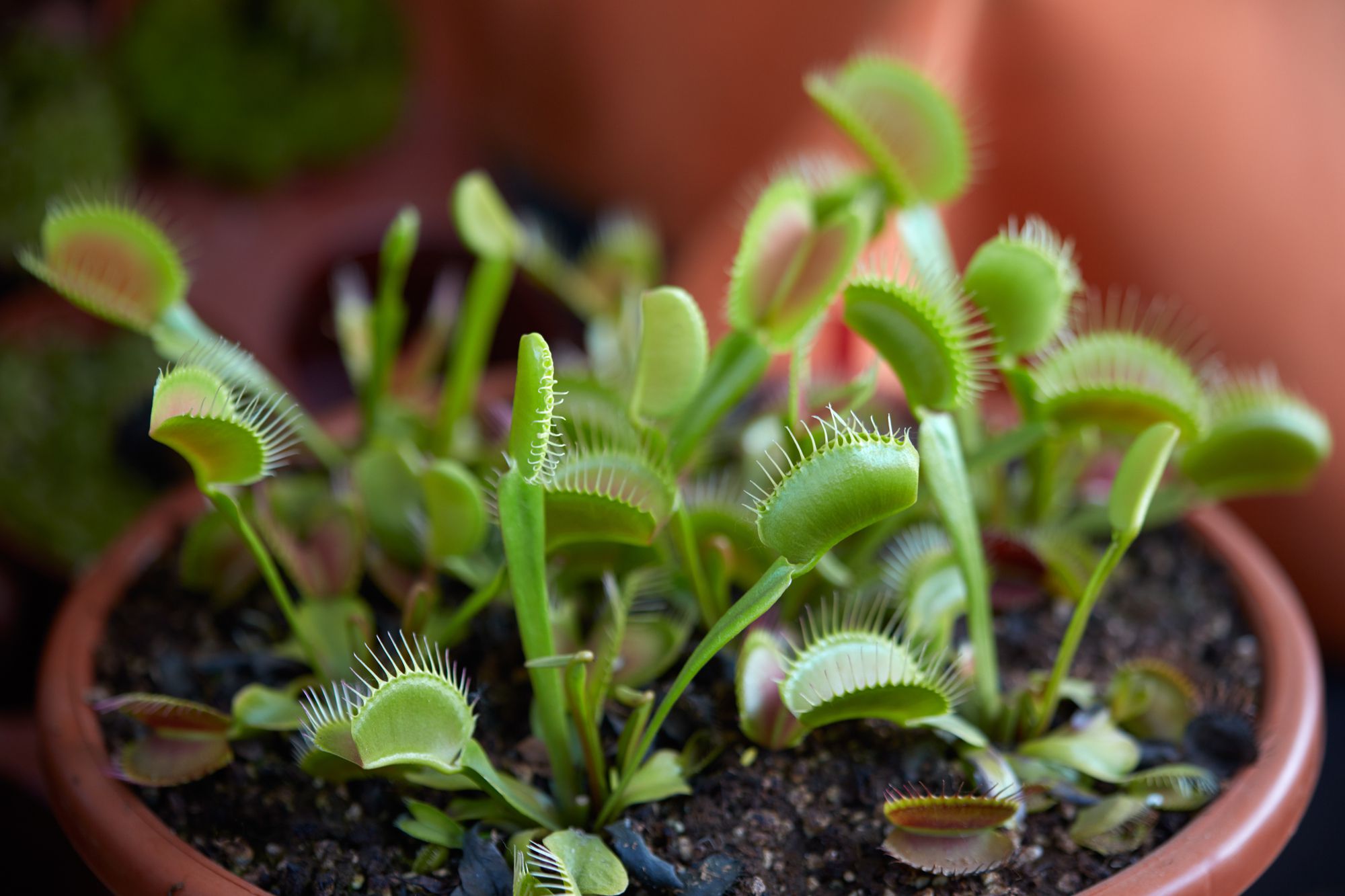 Featured Image Credit: UrbanStems.com.
AlertMe