There are many careers and industries expected to be in high demand by 2030, due to a multitude of factors. The tech industry is one of the most notable high-demand industries expected to grow as the years pass. The U.S. makes up 33% of the world's tech market, making it the technological leader of the world, and one of the U.S. industries that is expected to continue to grow due to the increased demand for technological advancements and innovations.
As the U.S. population continues to grow, so does the demand in healthcare, food service, arts and entertainment, and other industries. The growth in population and demand in various industries also comes with increased waste, pollution, and use of resources, with factories causing as much as two-thirds of the global gas emissions contributing to climate change. Because of these harmful environmental effects, there is also an increased need for careers in environmental protection, some of which have not even been created yet.
Tech industry jobs are expected to grow and stay in high demand
The tech industry is one of the fastest-growing industries in the world and in the United States. As more and more of society's functions are moved into online spaces, jobs in tech have to expand to keep up with demand. Many jobs fall under the umbrella of the tech industry, including computer programmers, information security analysts, computer support specialists, software developers, network and computer systems administrators, and more. Even within the tech industry, advances in technology mean that some jobs become obsolete and new jobs become necessary, allowing for a fast turnover and a vibrant, dynamic industry.
According to the U.S. Bureau of Labor Statistics (BLS), jobs in information technology are projected to grow by approximately 13% in the 2020-2030 decade. This is far above the national average of roughly 8%. The primary areas of greater demand will be in cloud storage, data management, and information security, the BLS predicts. As a result, some of the fastest-growing tech jobs include information security analysts (33% growth) and computer and information research scientists (22% growth). Jobs in the tech industry tend to have much higher wages than the national median: as of the most recent BLS report, the median annual wage for information technology and computing jobs was $97,430, more than double the national median wage of $45,760.
Education requirements for tech jobs vary, but the industry is unusual in that it offers a relatively high number of well-paid jobs for applicants whose highest level of education is a bachelor's degree. Some tech industry jobs, like computer support specialists, may even accept self-taught applicants who do not have a college degree. New post-secondary programs in information technology are being developed all of the time as a way to educate sufficient candidates for all of the new jobs in the tech industry.
Food service careers in restaurants and fast food expected to see fast growth
The population of the United States is growing, and so is the demand for food service. Restaurants, fast food establishments, cafes, takeout options, catering, bars, and other related services are all expected to see significant growth in the coming years. This is likely due in part to food service establishments reopening after COVID-19 caused a high number of closures and layoffs in the industry. A busy workforce with a high need for the convenience that food delivery can provide is also contributing to the rapid increase in food service professions.
According to the BLS, jobs in the food service industry are expected to grow by 17% by 2030. Some of the fastest-growing jobs in the industry include bartenders, with 32% projected growth; cooks, at 26% growth; and servers, with 20% projected growth over the same time period. Across the industry, around 740,000 jobs will likely be created by 2030. Although growth in the food service industry will be rapid, the wages for food service workers are lower than average. The 2021 median wage for food service workers was just $25,980. Pay does not vary much based on occupation in this industry, with bartenders making a median salary of $26,350 and cooks making $29,120. Management positions in food service typically provide slightly higher wages.
Typically, jobs in the food service industry do not require any post-secondary education. Training is provided on the job. Some people who work as cooks attend culinary school, but not all. Because food service jobs are often part-time and because they do not require much prior experience or training, they are often popular among young people who are in high school or college. More people aged 16 to 19 work in food service than in any other occupation, according to research by the BLS. Jobs in food service are often fast paced, requiring physical strength and stamina. Workers may have shifts on weekends, holidays, evenings, and early mornings to keep up with demand.
Jobs in the healthcare industry will continue to be in-demand as the population grows and ages
The healthcare industry is a broad category that includes a wide array of different occupations. Many of these occupations are set to grow in the coming years as a result of a variety of factors. First, the United States has an aging population, so more and more people will need healthcare and medical support as they age. Second, a recent report from the International Centre on Nurse Migration suggested that a high number of nurses will likely retire by 2030, leaving an employment vacuum with many open positions that will need to be filled. Finally, the COVID-19 pandemic has left a large portion of the U.S. population with increased healthcare needs – up to 23 million people, according to the U.S. Government Accountability Office.
Job growth in the healthcare industry as a whole is currently projected at 16% by 2030, the BLS reports. There will be more new jobs in healthcare in the coming years than in any other occupational field: around 2.6 million. Some jobs are set to grow much more than others, like nurse practitioners (45%), occupational therapy assistants (34%), home health and personal care aides (33%), and phlebotomists (22%). Wages in healthcare vary wildly based on the job in question, with dentists making a median annual salary of $163,220, and home health and personal care aides making $29,430.
Educational requirements for healthcare positions are also highly variable. Becoming a physician means attending medical school and getting a doctoral or professional degree. Occupational therapists, nurse practitioners, speech-language pathologists, and genetic counselors all need at least a master's degree. Registered nurses, dietitians, and athletic trainers need a bachelor's degree, while MRI technologists and dental hygienists need an associate's degree. Many of these roles also require the passing of certification exams, such as the NCLEX-RN or NCLEX-PN for nursing jobs. Few jobs in the healthcare field are accessible to those with a high school diploma, but some options include pharmacy technicians, opticians, and home health and personal care aides.
A projected growth in arts and entertainment careers indicates a demand for joy and new knowledge
Another area expected to experience significant growth in the coming years is arts and entertainment. Like healthcare, this is a broad category that includes many different occupations. Some of these areas may be experiencing growth because of an increased investment in joy, escapism, and new learning opportunities. As with the food service industry, many areas of the entertainment industry experienced shutdowns in recent years, so some of the new growth is expected to make up for that deficit. Film and television, music and dance, fine arts, and other forms of entertainment are all included in this category.
The BLS does not report on entertainment specifically as its own discipline, but instead separates different elements of the arts, each of which experiences different growth. Jobs likely to see noteworthy growth by 2030 include special effects artists and animators, who will see 16% growth; producers and directors, at 24%; film and video editors and camera operators, at 29% growth; and actors, at 32% growth. Pay for these jobs can vary substantially, especially because performers might not have work on a full-time basis and might instead work contracts for particular shows. Producers and directors earn a median salary of $79,000 and video editors and camera operators earn $60,360. Special effects artists are in the same range, at $78,790. The BLS does not report an annual salary for actors, but it does report a median hourly wage of $23.48.
The required training for jobs in the arts can vary. Many camera operators and video editors are self-taught or trained on the job and may be able to find work with a high school diploma. Animators usually need a bachelor's degree, as do producers and directors. Performers of all stripes may have formal training or may not, depending on the specific nature of their work. Relatively few jobs in entertainment require more than a bachelor's degree, but some do require workers to work their way up through, for instance, a film crew in order to gain specific expertise.
There will be a continued need for teachers and other educators
Education is an employment area that is guaranteed to have continued need for new workers. The population of the United States is growing, meaning that there is an increased need for teachers to work with students of all ages. Teacher shortages are fairly common, particularly in areas where education is under-funded. As a result, there are always new teaching jobs opening up across the country. Around 920,500 new jobs in education are expected to be created by 2030. The BLS groups teachers with related education-based occupations like museum curators and library workers.
Growth in education is typically faster than average: 10% growth by 2030. However, the field is not experiencing the astronomical growth that some other occupations have seen. Specific occupations in the field of education that are seeing more rapid growth include archivists, curators, and museum workers (19%); postsecondary teachers (12%), and instructional coordinators (10%). Wages for educators are, on average higher than the national median. In 2021, the median wage for these workers was $57,220. However, some education-based jobs pay better than others. Postsecondary teachers make a median salary of $79,640 and instructional coordinators make $63,740. Preschool teachers, on the other hand, make a median salary of $30,210, and teaching assistants make $29,360.
Most education jobs require at least a bachelor's degree, including elementary, middle school, and high school teachers. Instructional coordinators need a master's degree, and postsecondary teachers may need a master's or a doctoral or professional degree, depending on the position. Archivists and museum curators also usually require a master's degree. In addition to the education requirements for teaching positions, teachers must also be certified, usually according to state regulations. The certification process involves passing standardized exams such as the Praxis test and completing teacher training requirements.
Jobs in travel and transportation are expected to be of higher need
As COVID-19 restrictions lift, travel is becoming possible again for many people. This is one reason why travel and transportation jobs are likely to grow in the coming years to meet demand. An increasingly globalized world also means that more people need to travel for work or to visit friends and family in other countries. Jobs in travel and transportation can take several forms, from people who drive or pilot passenger vehicles to those who provide customer service and hospitality to travelers. While some travel-based jobs are becoming outdated, like travel agents, many others are becoming increasingly popular and necessary.
According to the BLS, drivers of passenger vehicles will see 215,300 jobs open up by 2030, corresponding to 25% growth. Airline and commercial pilots are likely to experience a similar rapid growth to their job field, estimated at 13% by 2030. Another travel-based occupation that is set to expand much faster than average is flight attendants, at 30% growth. Other travel-based careers, like lodging managers, will likely see around average growth over the same time period (9%). Pay for these occupations is lower than the national median for drivers of passenger vehicles ($37,540), but higher than the national median for other jobs. Flight attendants and lodging managers make approximately $60,000 per year. Pilots are outliers, making around $134,630 per year.
Travel is a job field that typically does not require much formal education. Passenger vehicle drivers, flight attendants, and lodging managers can all gain employment with a high school diploma. All of these occupations provide on-the-job training, though drivers may require specific licensing depending on their vehicle. Pilots require much more substantial training, including flight training and, in most cases, a bachelor's degree. To become an airline pilot, individuals typically need previous experience as commercial or military pilots before they can make the switch to flying passenger planes.
Business' environmental impacts on the world have resulted in a higher demand for environmental careers
Climate change is a major crisis currently facing humanity. The environmental impact of industrialization threatens wildlife habitats and the balance of the world's ecosystems. Human, animal, and plant lives are all being impacted by climate change. Because of the severity of climate change and the need for urgent action, environmental careers of all kinds are likely to grow in the coming decades. According to the BLS, environmental jobs are not currently expected to grow drastically, but they are nonetheless extremely important and new environmental jobs are likely to develop as people come to learn more about the impacts of climate change.
Some examples of environmental careers include environmental scientists and specialists, conservation scientists, and foresters, all of which are set to experience approximately average job growth in the 2020-2030 decade. Environmental science and protection technicians will see 11% growth, which is faster than average. Some environmental careers are currently expected to grow more slowly than average, like zoologists and wildlife biologists (5%). However, new opportunities may soon arise. Environmental science and protection technicians made a median salary of $47,370 in 2021, while zoologists and wildlife biologists made $64,650. Conservation scientists and foresters typically made $63,750, while environmental scientists and specialists made $76,530.
Environmental jobs tend to require post-secondary education in the natural sciences. Most of these jobs require at least a bachelor's degree, though environmental science and protection technicians typically require an associate's degree. Jobs in environmental conservation often require field work, sometimes working in delicate ecological areas or places that have experienced the consequences of natural disasters or pollution. Many environmental workers work for non-profit conservation agencies, though any company might hire a conservation officer to ensure compliance with environmental efforts.
This article originally appeared on Study.com and was syndicated by MediaFeed.org.
More from MediaFeed:
15 weird jobs that can pay big money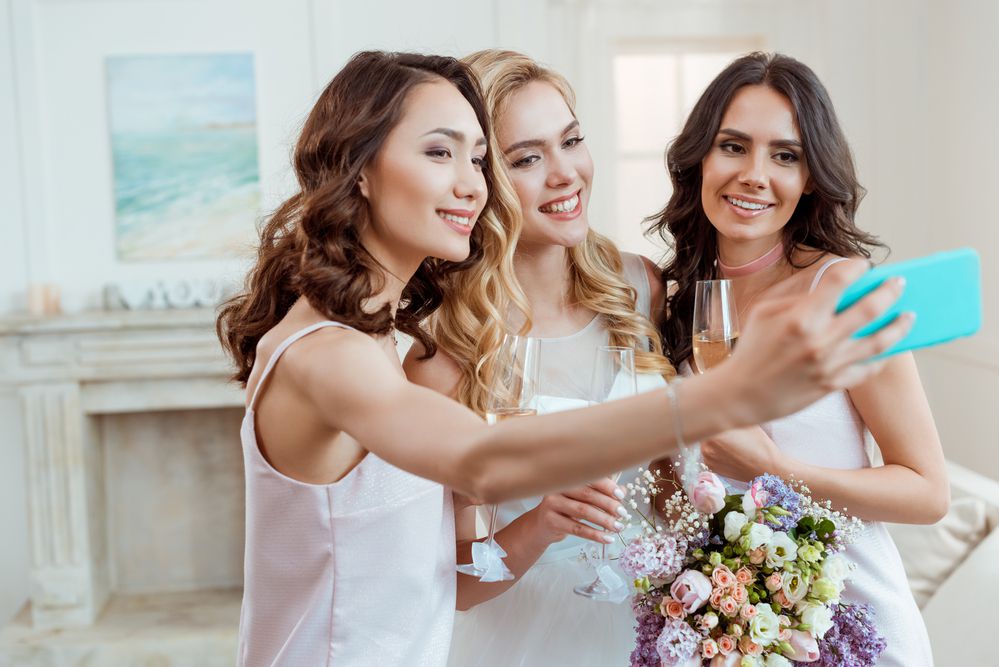 Featured Image Credit: Nattakorn Maneerat / istockphoto.
AlertMe