Minority small business grants are designed to provide funds and opportunities to business owners who belong to historically marginalized communities. Unlike loans, these grants offer capital you don't have to pay back. Plus, many grants also provide free coaching and other forms of support.
Read on for a closer look at how small business grants for minorities work, key places you can find these grants, and how to apply for a small business grant. And, since competition for grants can be stiff, we'll also take a look at other funding opportunities for minority-owned small businesses.
How Small Business Grants for Minorities Work
Minority business grants are for people who identify as Asian, Pacific Islander, Hispanic, Latinx, Native American, Black, multiracial, and other non-white races or ethnicities. They are designed to provide financial resources to individuals who may otherwise find it difficult to get ahead in the business world. 
The funds granted do not have to be paid back the way a loan would. Depending on the source, this money can be used for a variety of purposes, including:
Startup costs
Equipment
Marketing
Payroll
Office space
New product line
Applying for small business grants for minorities (and any other type of grant) will likely require some legwork. However, those willing to put in the effort could be rewarded with an injection of capital that could help their businesses thrive.
Where to Find Small Business Grants for Minorities
New grants for minority business owners are created all the time. Here's a list of options that can serve as a jumping off point.
1. NAACP Black-Owned Business Grants
The NAACP partners with other companies and organizations to offer several grants. Since the group is continually looking for new partners, small business grants for Black entrepreneurs change from time to time — so keep an eye out for new ones.
A good place to start is the Hello Alice and NAACP partnership site, where you can find a running list of Black minority business grants.Qualifications vary by grant, though all require that businesses be Black-owned.
2. GrantWatch
GrantWatch provides a database of small business grants that allows you to search by grant topics. When using the group's search function, you can select "small business" as the recipient and "BIPOC" (which stands for Black, Indigenous, and People of Color) as the category to home in on grants designed specifically for minority business owners.
As GrantWatch rounds up thousands of grants, including those for nonprofits, individuals, and small businesses, there isn't one standard set of qualifications.
3. Galaxy Grants
Galaxy of Stars is a community of minority and women business owners offering support to entrepreneurs. Additionally, they provide a grant opportunity for minority business owners worth $3,750 to start or grow a company. Unlike many other grant options, you only need to fill out a brief form with the absolute basics to enter. Any and all women small business owners are encouraged to apply.
They offer additional grants or financial awards on occasion, so you may want to bookmark this site and check back from time to time.
4. First Nations Development Institute
The First Nations Development Institute offers grant opportunities to Native Americans in 42 states, Washington, D.C., and American Samoa. Their grants change throughout the year, and not all grants are specifically for small business owners, but some can support small business ventures or business-minded students. New grants opportunities are posted periodically on the website.
5. Coalition to Back Black Businesses
The Coalition to Back Black Businesses offers $5,000 grants annually (through 2024) to Black-owned businesses that employ between three and 20 people, are located in an economically vulnerable community, and have been harmed financially by the COVID-19 pandemic. In addition to grant funds, they offer mentorship and training. Plus, select grantees will receive $25,000 enhancement grants the following summer.
6. National Black MBA Association (NBMBAA) Scale-Up Pitch Challenge
The NBMBAA Scale Up Pitch Challenge awards cash prizes up to $50,000 to support wealth- building opportunities for members, with a focus on startups with the potential for rapid growth. The Pitch Challenge also provides entrepreneurs with a chance to connect with early-stage investors and venture capitalists who are ready to invest. To be eligible, you must have a founder who is Black (of African descent) and your team must include at least one active member of the National Black MBA Association. Applications are typically due in the summer and awards are made in the fall.
7. IFundWomen
IFundWomen is a funding marketplace exclusively for women-owned businesses. The platform provides access to small business grants from corporate partners, along with expert business coaching, and connections to other women business owners. By filling out the IFundWomen Universal Grant Application, you put your business in the running for all the grant opportunities that come their way. In addition to upcoming grants, you will be the first to hear about new funding opportunities, and receive additional resources from the IFundWomen community.
Are There Federal Grants for Minority Small Business Owners?
Many federal government agencies offer grants to businesses, including minority-owned businesses. Here are two resources that can help you find federal grants.
Grants.gov
Grants.gov This is a database that helps grant seekers find and apply for federal funding opportunities. It stores information on more than 1,000 grant programs offer by a range of federal grant-making agencies, including the U.S. Department of Commerce and the U.S. Small Business Administration (SBA). To apply, you'll need to create an account, as well as a unique entity ID, which lets you apply for federal grants and bid on government contracts.
United States Department of Agriculture (USDA) Grants
Though not limited to minority business owners, the USDA provides financial backing and technical assistance for rural businesses to create quality jobs and improve the quality of life in rural areas. USDA Rural Business Development Grants are available to small and large for-profit businesses, as well as nonprofit and tribal entities. The funds can be used for a wide range of projects, from agriculture innovation to housing, water quality, health care and rural job creation in general.
How Do I Apply for a Small Business Grant for Minorities?
Small business grant applications vary widely. Some grantors require full grant proposals, while others only ask for a small amount of information. Here are some steps that can help you get started.
1.  Check the grant's requirements. These are often very specific so be sure you meet the basic program requirements, including location, business size, industry, and any founder requirements. Some may even require that you have a membership to a specific organization before applying.
2. Collect all of your documents. You'll likely need to supply a business plan that lays out why you're applying for the grand and how you plan to use the funds. In addition, you may need:
Employer Identification Number (EIN)
DUNS number
Revenue history
Organizational chart, including the number of employees
Bank statements
Tax returns
List of contracts your business holds
3. Fill out the application. This is typically the most time-consuming part of the process. You may need to answer multiple questions about why you need the funds and your plans for their use and how your business contributes to the community.
Other Resources for Minority Business Owners
In addition to the above grants for minority business owners, here are some other helpful resources you may want to tap.
National Minority Supplier Development Council
The National Minority Supplier Development Council strives to provide business opportunities for certified minority businesses through training, networking, and funding opportunities.
SBA Microloan Program
The U.S. Small Business Administration's (SBA's) microloan program provides up to $50,000 to new and existing startups. It is fully funded by the SBA but administered by an intermediary network of nonprofit community-based lenders, rather than traditional banks. 
Unlike many traditional loans, SBA microloans are available to small-business owners with no credit history, as well as lower incomes. The program is also geared toward businesses otherwise underserved by traditional banks, including women- and minority-owned businesses and those in low-income communities. Exact eligibility requirements vary by lender. To apply for a microloan, work with an SBA-approved intermediary in your area.
Operation Hope's Small Business Development Program
Operation Hope's Small Business Development Program is a 12-week intensive course providing training in business basics like financial counseling, personal development, and access to professional services.
SBA's 8(a) Business Development Program
The SBA's 8(a) Business Development Program aims to help socially and economically disadvantaged people or entities by assisting in applying for federal contracting opportunities. They also offer mentoring and business training.
Small Business Loans
If grants aren't available for your business right now or you need faster funding, you may want to look into different types of small business loans. While banks typically have strict qualification requirements, such as at least two years in business and a minimum amount of revenue per year, online lenders tend to be more flexible, as well as faster to fund (though rates are typically higher).
This article originally appeared on SoFi.com and was syndicated by MediaFeed.org.

Please understand that this information provided is general in nature and shouldn't be construed as a recommendation or solicitation of any products offered by SoFi's affiliates and subsidiaries. In addition, this information is by no means meant to provide investment or financial advice, nor is it intended to serve as the basis for any investment decision or recommendation to buy or sell any asset. Keep in mind that investing involves risk, and past performance of an asset never guarantees future results or returns. It's important for investors to consider their specific financial needs, goals, and risk profile before making an investment decision.
The information and analysis provided through hyperlinks to third party websites, while believed to be accurate, cannot be guaranteed by SoFi. These links are provided for informational purposes and should not be viewed as an endorsement. No brands or products mentioned are affiliated with SoFi, nor do they endorse or sponsor this content.
Communication of SoFi Wealth LLC an SEC Registered Investment Advisor
SoFi isn't recommending and is not affiliated with the brands or companies displayed. Brands displayed neither endorse or sponsor this article. Third party trademarks and service marks referenced are property of their respective owners.
Communication of SoFi Wealth LLC an SEC Registered Investment Adviser. Information about SoFi Wealth's advisory operations, services, and fees is set forth in SoFi Wealth's current Form ADV Part 2 (Brochure), a copy of which is available upon request and at www.adviserinfo.sec.gov. Liz Young is a Registered Representative of SoFi Securities and Investment Advisor Representative of SoFi Wealth. Her ADV 2B is available at www.sofi.com/legal/adv.
Small business grants for veterans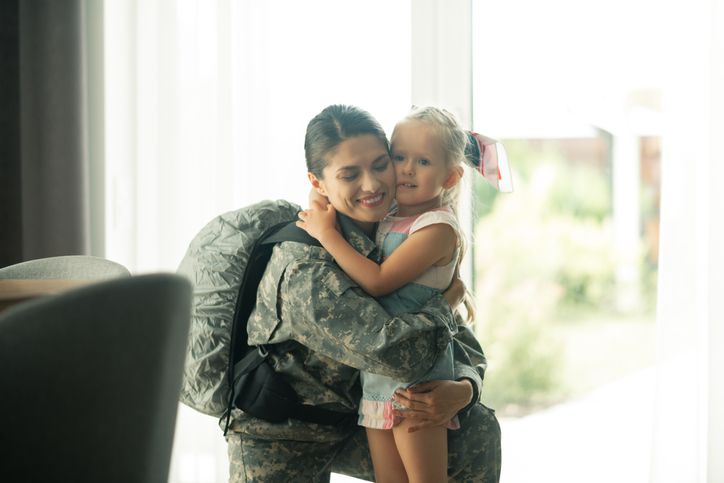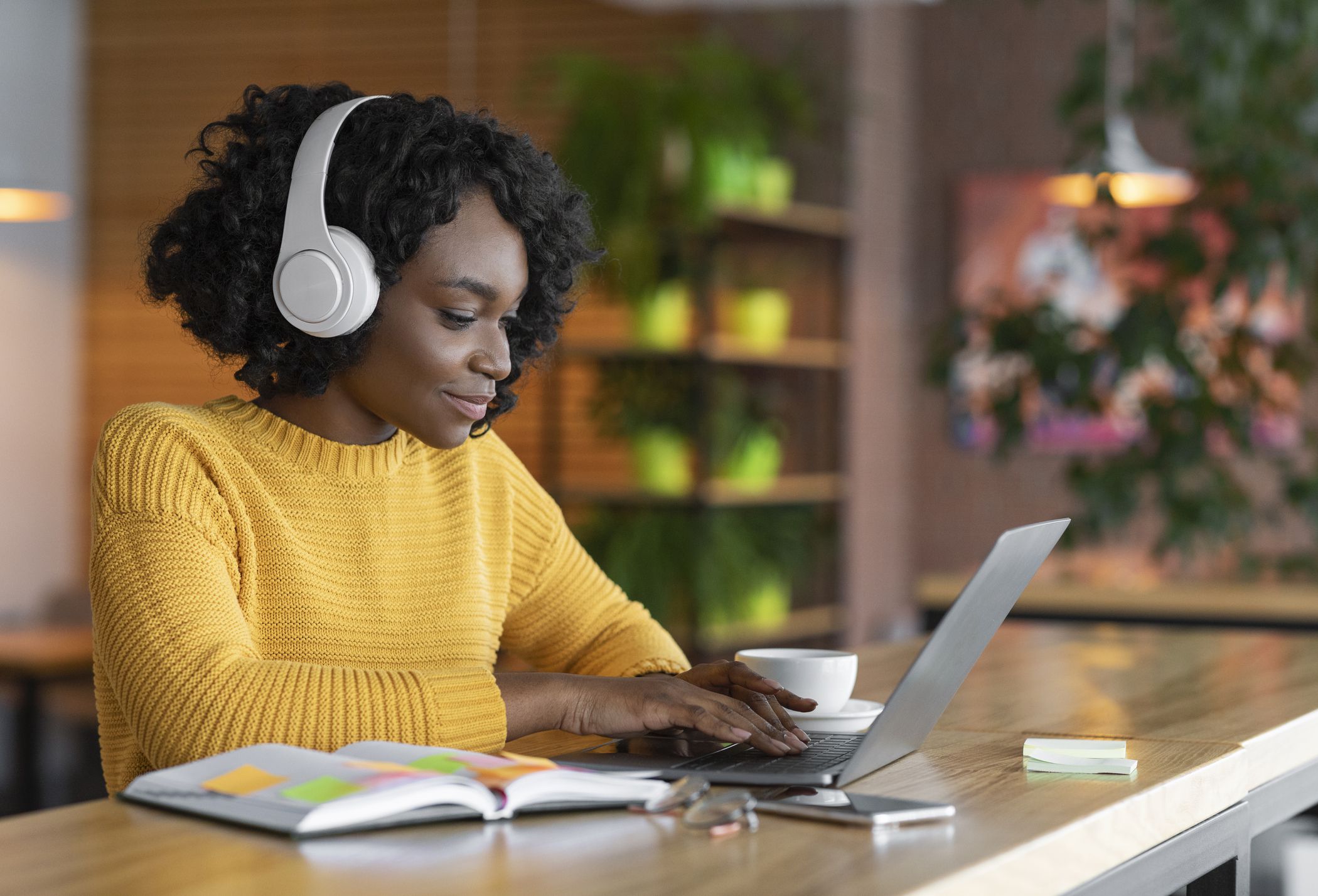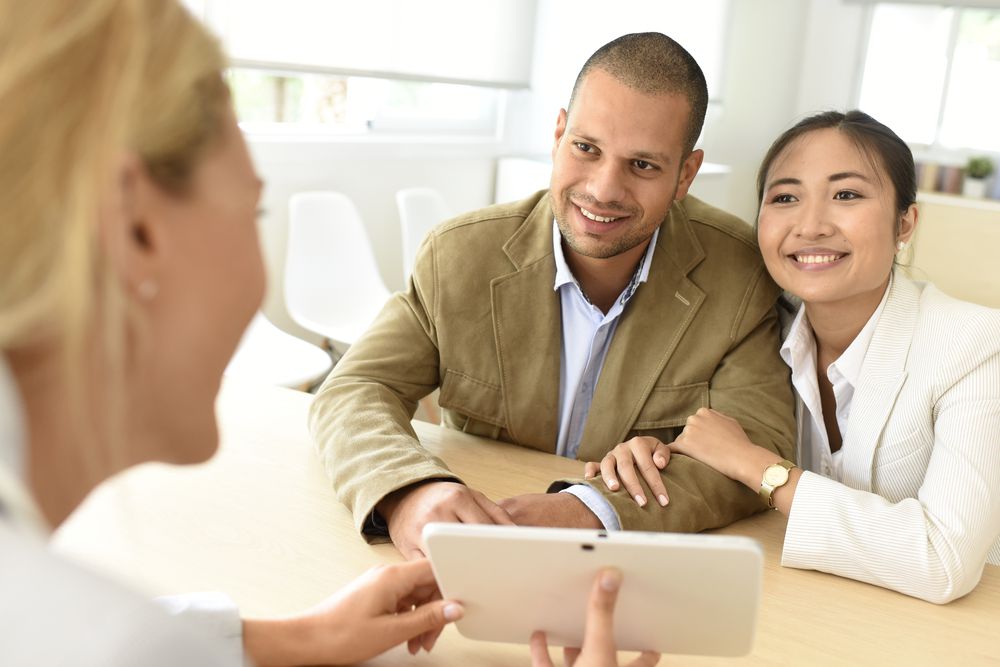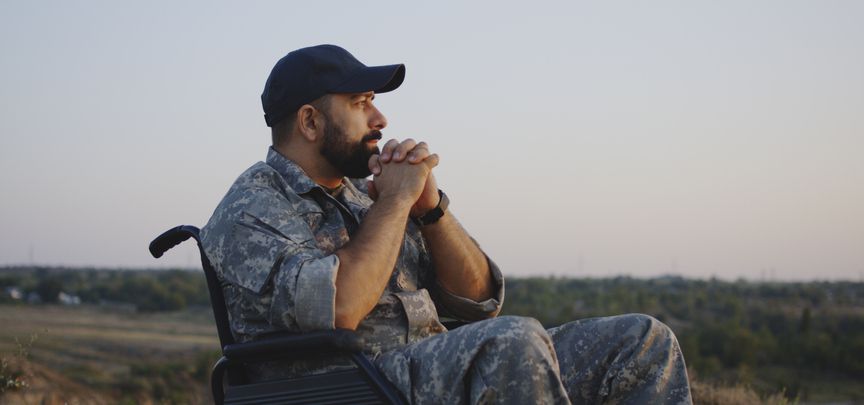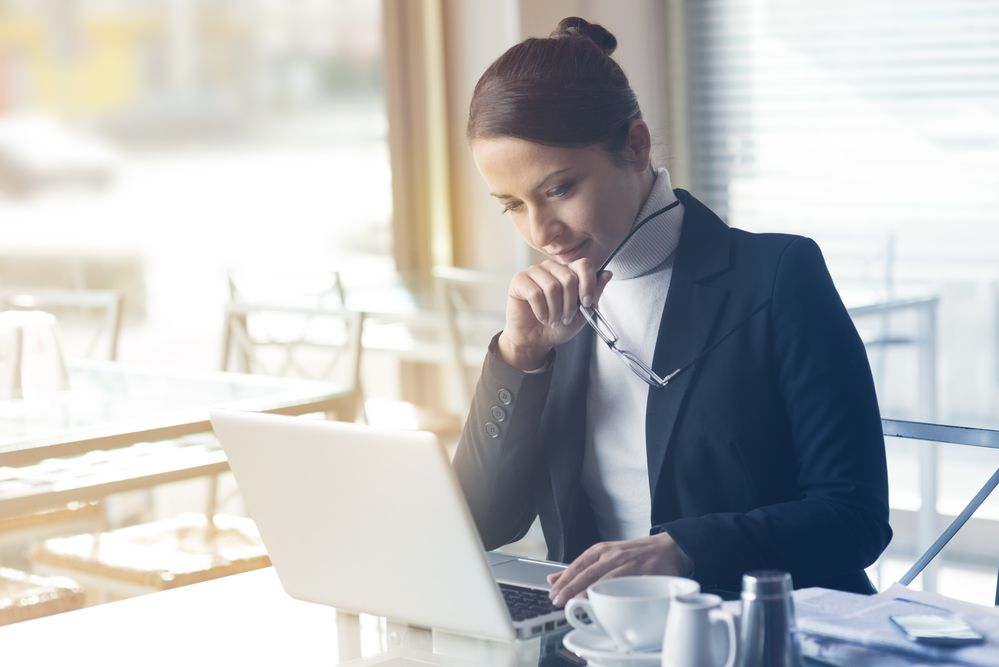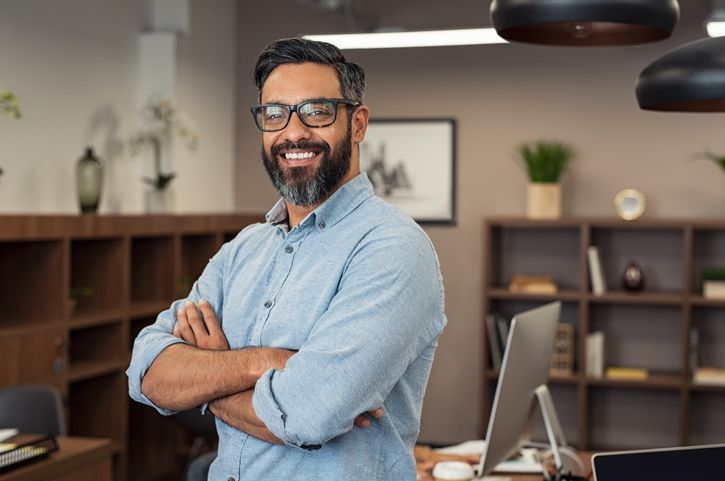 Featured Image Credit: JLco – Julia Amaral/istockphoto.
AlertMe