Editorial Note: The content of this article is based on the author's opinions and recommendations alone. It may not have been previewed, commissioned or otherwise endorsed by any of our network partners.
There's a lot of factors to consider when you're trying to figure out how much money you'll need to buy a house. How to save for a house might seem impossible unless you know the right steps to follow.
Step 1: Determine your down payment
If you're wondering how to save for a house there's one myth worth busting upfront: You don't need a 20% down payment. Many homebuyers believe they need a larger down payment than lenders actually require. The table below shows how much you'd need to save for a house depending on the different mortgage programs.
| | | |
| --- | --- | --- |
| Loan program | What it is | Minimum down payment |
| Conventional loan | Mortgage program with more stringent qualifying guidelines set by Fannie Mae and Freddie Mac | 3% |
| FHA | Mortgage program that offers loans backed by the Federal Housing Administration (FHA) with more lenient qualifying requirements than conventional loans | 3.5% |
| VA | Mortgage program for eligible military borrowers backed by the U.S. Department of Veterans Affairs (VA) | 0% |
| USDA | Mortgage program for low to moderate income borrowers to buy homes in designated rural areas backed by the U.S. Department of Agriculture (USDA) | 0% |
THINGS TO KNOW
If you make less than a 20% down payment, you'll typically have to pay private mortgage insurance on a conventional loan to protect the lender if you fail to make payments and the lender forecloses.  FHA loans require two types of FHA mortgage insurance regardless of your down payment. USDA loans require an upfront and monthly guarantee fee that work like FHA mortgage insurance.  VA loans don't require mortgage insurance, although a funding fee is typically charged to recoup losses on VA foreclosures.
Step 2: Don't forget closing costs and maintenance expenses
Down payment is not the only factor to consider when you're calculating how much to save for a house. Make sure you set aside funds for the following items as well.
Closing costs. You'll typically spend between 2% and 6% of your loan amount on closing costs. They may include fees the lender charges to approve your loan, title fees to verify there are no claims against the home you're buying and ongoing costs such as property taxes and homeowners insurance. You can ask the seller to pay the costs, your lender can increase your rate and pay them or you can get a gift from a relative.
Maintenance and repairs. As a homeowner, you're responsible for the repairs and maintenance of your home. A general rule of thumb is to set aside 1% of your home's value in a repair and maintenance account so you don't end up using a credit card to pay for these expenses.
Step 3: Choose the best way to save for a house
Once you're done with your down payment, closing costs and maintenance cost calculations, it's time to review your budget and financial resources and decide how you want to use your funds toward a home purchase. Some of the most common ways to budget for a home include:
Cutting your monthly budget. Review your spending habits and cut back on entertainment, takeout food and other nonessential expenses so you have more room for down payment savings.
Stashing cash from gifts and bonuses. Holiday and birthday gift checks may add up quickly if you get in the habit of automatically putting them into a dedicated down payment amount. Any overtime or bonus earnings can help you build savings even quicker.
Borrowing from your 401(k) for a down payment. Most company retirement accounts allow you to borrow money from a 401(k) for a down payment. Check the terms of withdrawal before you apply for a home loan — it often takes several weeks for a 401(k) loan to be processed.
Selling stock to buy a house. Converting your stock to a down payment may be worth it if you're short on cash funds.  Check with your financial advisor to make sure you choose the right stocks to liquidate.
Starting a side-hustle. A part-time job may help you stockpile cash quickly. Just remember to document any money you deposit.
Creating a down payment savings account. Setting up an automatic withdrawal each month is a good way to save for a house without thinking about it.
Living rent-free for a while. If you're just out of college, it may be worth it to hang out at home and save cash to buy a home, rather than immediately heading into the world as a renter.
How much money should you save for a house?
How much you should save for a house often comes down to how soon you want to buy a home, whether you can afford the monthly payment and how long you plan to stay in the home.
YOU SHOULD SAVE MORE FOR A HOUSE IF:
You want to make a larger down payment so you have a lower house payment
You have the cash resources easily available to make a larger down payment
You want to avoid or reduce the amount of mortgage insurance you pay
You want to have more equity in your home after you purchase it
YOU SHOULD MAKE A MINIMUM DOWN PAYMENT IF:
You don't have the funds saved for a large down payment
You can afford a higher monthly payment
You have long term plans to stay in the home
The tables below provide you with the pros and cons of making a 20% down payment versus making the minimum payment.
Pros and cons of a 20% down payment
Pros
Cons

You'll have a lower monthly payment
You'll pay less closing costs
You'll have more equity in your home at closing
You won't pay mortgage insurance on a conventional loan
You'll pay lower monthly mortgage insurance on an FHA loan
You'll pay a lower funding fee for VA loan
You'll have more equity to cover costs if you have to sell your home suddenly

You'll deplete more of your cash resources
You may have to delay purchasing a home to save the funds
Pros and cons of a minimum down payment
Pros
Cons

You'll leave a financial cushion for other expenses or investment goals
You may be able to buy a home sooner than later
Your tax-deductible mortgage interest charges write-off may be higher since you're borrowing more

You'll pay higher mortgage insurance for an FHA or conventional loan
You'll pay a higher funding fee for a VA loan
You may lose money if you have to sell your home suddenly
You'll pay higher closing costs because you're borrowing more
THINGS TO KNOW
You're not required to pay the real estate commissions when you're buying a home: The seller pays them and the cost may be as high as 6% of your home's price. Keep that in mind if you make a minimum down payment and have to sell your home soon after you buy because of a job change or family emergency. You could be stuck paying some or all of the costs of selling your home out of pocket.
Consider buying a house with no money down
You may be able to buy a home much sooner if you only need to budget for closing costs. Below is a breakdown of other no down payment options, also called "zero-down mortgages" and additional details about the VA and USDA no-down-payment loans:
VA loans. If you served in the military and have sufficient entitlement, in most cases a VA mortgage doesn't require a down payment. One big advantage is you don't pay any mortgage insurance, which often makes your VA loan payment lower than a comparable FHA or conventional loan. However, you may have to pay a VA funding fee of 2.3% to 3.6% for the zero down option depending on whether you've used your home loan benefits before. Veterans with a service-related disability may be eligible for a VA funding fee exemption.
USDA loans. If your income is at or below the USDA limits, you may qualify for a no-down-payment USDA mortgage. You'll pay an upfront and monthly guarantee fee that works like a cheaper version of FHA mortgage insurance. However, only homes located in USDA-designated rural areas are eligible for USDA financing.
Down payment assistance. Local housing authorities and state government housing agencies may offer down payment assistance programs depending on your income and the neighborhood you're buying in. You'll typically only qualify if your income is at or below the program maximums and you may need to live in the home for a set time to avoid paying back the down payment funds.
This article originally appeared on LendingTree.com and was syndicated by MediaFeed.org.
More from MediaFeed:
20 affordable cities for homebuyers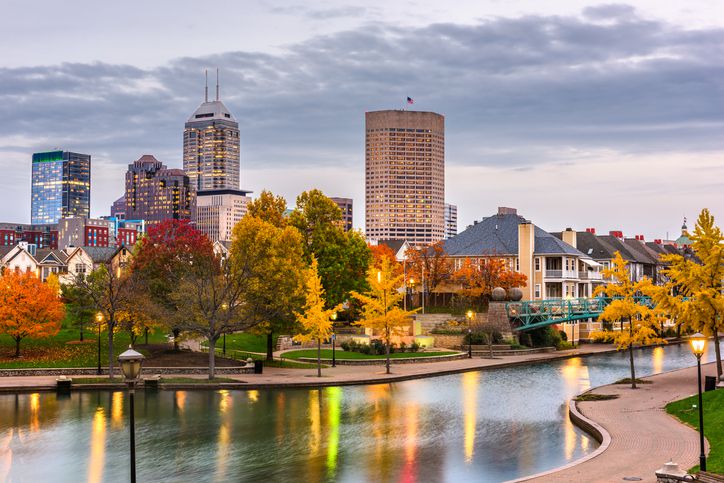 Featured Image Credit: monkeybusinessimages / istockphoto.
AlertMe