Tax-sheltered accounts like the IRA and 401k have long been the go-to replacements for retirement planning. Sure, they're two solid ways to build up savings for the future, but another way to grow wealth for either the short or long term is to invest in taxable brokerage accounts, such as stocks and mutual funds.
The most notable difference between a 401k or IRA and a taxable brokerage account can be seen when Uncle Sam comes knocking. With taxable brokerage accounts, you pay taxes every year. In contrast, tax-sheltered accounts only involve paying taxes once—when you make your contribution, or when you withdraw your money.
That difference alone is not enough to discount any of these investment options. The smart move is to take a look at the pros and cons of all possible funds in order to make an educated decision.
Related: A guide to self-directed IRAs
What Are Taxable Brokerage Accounts?
Think of taxable brokerage accounts as "traditional" investment accounts—brokerage-offered investment accounts with stocks, bonds and mutual funds.
Taxable brokerage accounts offer:
No contribution limits
No withdrawal penalties or limits
More flexibility with investment options
More control of taxes since you can determine when you buy or sell investments
Here are details on those offerings.
Brokerage account holders pay taxes each year based on investment income. It's also important to note that tax liability can vary based on variables like the type of account and an individual's tax bracket.
One of the best reasons to consider taxable brokerage accounts is the flexibility and control that just aren't available with a tax-sheltered account. When setting up an IRA, for example, contributions are capped and penalized up to 10% if an account holder withdraws funds too early (or too late). But with a taxable account, account holders can withdraw their money at any time, for any reason, without penalty.
That said, penalty-free doesn't equal tax-free. Account holders will still have to pay capital gains taxes, but one upside is that the rate can often be lower than regular income-tax rates, particularly if investments have been held longer than a year. Conversely, if the investments decreased in value over the year, it's possible to take a capital loss, which can offset some of the tax bill.
In addition, where and how much to invest with taxable brokerage accounts is entirely up to the investor. With an IRA or 401(k) one can often choose basic guardrails, such as personal risk level, but the actual funds are managed by a third party. With taxable brokerage accounts, investors can have more control. That's really the key to success with taxable brokerage accounts—staying on top of investments and making changes when necessary.
For some people, this level of hands-on investing is more of a con than a pro, especially for those who are new to investing, strapped for time or not completely comfortable with money management. It's for this reason that individual taxable brokerage accounts are often managed by professionals. It's their full-time job to help you create a smart, hard-working portfolio.
Taxable Brokerage Accounts vs IRA Accounts
Tax-sheltered, or tax-deferred, investment accounts flip the pros and cons of taxable brokerage accounts, and all the restrictions on contributions, withdrawals, and management make them truly designed for long-term investing. Besides having money invested for retirement, the most notable advantages are a more "set it and forget it" investment style, no yearly tax burden and, in some cases, tax-deductible contributions.
Here's a breakdown of what each tax-deferred account may offer in comparison to a brokerage account.
401(k)s
401(k)savings accounts are one of the most common tax-sheltered accounts. A 401(k) account is an employer-sponsored retirement savings account that both employees and employers can contribute to. Employees can contribute up to $19,500 per year for 2021 and up to $20,500 for 2022, and employees over 50 years old can make additional catch-up contributions of $6,500 annually in 2021 and 2022. Many employers offer 401k plans to employees, some even matching contributions up to a certain percent.
The 401k is one of the easiest ways to grow a retirement nest egg because the contributions are automatic and come out of the employee's paycheck, so employees may not even notice the money is gone.
Another advantage of a 401(k) is that it can reduce an employee's taxable income. The funds in the account are not taxed until the employee takes a distribution.
401(k) plans also have some drawbacks. One of the significant disadvantages of a 401(k) account is that if account holders choose to withdraw funds before age 59 ½, they will have to pay a 10% penalty in addition to income taxes. Also, some 401(k) plans may have limited investment options. Since the company selects investment choices that can go into the plan, employees may not have as much control over the account's investments.
Employees should also be aware of the fees associated with the account. Often 401(k) plans come with administrative fees, investment fees and investment service fees that can chip away at any returns employees may see in their account.
Traditional IRAs
The IRA is a bit more complicated than a 401(k) because, as with taxable brokerage accounts, account holders will need to manage it either independently or with the help of a financial planner.
The traditional IRA has no income limits; as long as someone has a taxable income, they can contribute to a traditional IRA. IRAs are tax-free during contributing years, and contributions are tax-deductible, but account holders are required to start making withdrawals around age 70 ½ that are taxed as income.
As with 401(k) accounts, account holders will have to pay a 10% early withdrawal penalty if they take a distribution before reaching age 59 ½, with a few exceptions.
For investors who think they will be in a lower tax bracket when they retire, a traditional IRA might be a good option. In theory, these investors would save money on taxes by paying them in retirement vs now.
For 2021 and 2022, account holders can contribute up to $6,000 per year (or up to $7,000 if they are over 50 years old).
Roth IRAs
Like brokerage accounts, Roth IRA contributions aren't tax-deductible. Investors contribute with post-tax dollars, but that also means they won't be subject to taxes when they withdraw funds in retirement. Contribution limits are the same as traditional 401(k)s, however, there are income limits for who can contribute to Roth accounts. For 2021, income limits start at $125,000 per year for single tax filers and $198,000 for married couples filing jointly. For 2022, income limits start at $129,000 per year for single tax filers and $204,000 for married couples filing jointly.
As with brokerage accounts, Roth IRA account holders can contribute to their accounts at any age. Investors who want to make retirement contributions even after they've retired have the option to do so.
Rules around Roth IRA withdrawals are less stringent than those for a traditional IRA. Roth account holders can also begin to take the account's growth starting at age 59 ½ with no penalty as long as the account has been open for five years.
For those eligible to contribute to a Roth IRA, these accounts make the most sense if the account holder thinks they will be in a higher tax bracket in retirement. Since account holders pay taxes on the contributions in the year they were made, it makes the most sense to pay income taxes when they are in a lower tax bracket.
It's important to note that some employer-sponsored 401(k) plans give employees the option for a Roth 401(k). With these plans, employer matching contributions are made on a pre-tax basis, while employee contributions are after-tax. For those unsure of their future tax liability, combining the two options might be worth considering, assuming the employer allows.
Which Type of Account Is Best for Me?
With the pros and cons of each type of taxable brokerage accounts vs IRA accounts in mind, here are a few situations that may make sense for each account.
Think About Investing in a 401(k) if…
Your employer offers a plan with a match program.
You're uncertain about your tax liability in the future and your employer allows you to split contributions between a traditional 401(k) option and a Roth 401()k) option.
You prefer a hands-off approach to investing.
Think About Investing in a Traditional IRA if…
You want to take advantage of tax-deferred contributions.
You expect to be in a lower tax bracket in retirement.
You've maxed out your 401(k) contributions and make too much to contribute to a Roth account.
Think About Investing in a Roth IRA if…
You expect to be in a higher tax bracket in retirement.
You want the option to pass on the account easily to your heirs.
You've maxed out your traditional 401(k) and want to offset some of your future tax burden with a Roth IRA.
Think About Investing in a Taxable Brokerage Account if…
You've maxed out all contribution limits to your 401(k) and IRAs.
You want to invest in more tax-efficient investments such as passively managed funds, exchange-traded funds (ETFs) or individual stocks held for more than one year.
You want more control over your investments with the opportunity to withdraw funds at your leisure.
The Takeaway
Every account—from taxable brokerage accounts to 401(k)s and IRAs—has advantages and disadvantages, which is why some investors choose to invest in a few. The old cliche, "don't put all your eggs in one basket," is a solid philosophy for financial planning. Investing in a number of different "baskets" is one way to make sure that your money is working hard for you.
Investors might consider making max contributions to their 401k plan and covering any retirement-income shortages with an IRA. Then, for the shorter term, an efficient mix of taxable brokerage accounts could ensure access to money at any time should the need arise.
Learn more:
This article originally appeared on SoFi.com and was syndicated by MediaFeed.org.
SoFi Invest
The information provided is not meant to provide investment or financial advice. Investment decisions should be based on an individual's specific financial needs, goals and risk profile. SoFi can't guarantee future financial performance. Advisory services offered through SoFi Wealth, LLC. SoFi Securities, LLC, member FINRA/SIPC. SoFi Invest refers to the three investment and trading platforms operated by Social Finance, Inc. and its affiliates (described below). Individual customer accounts may be subject to the terms applicable to one or more of the platforms below.
1) Automated Investing—The Automated Investing platform is owned by SoFi Wealth LLC, an SEC Registered Investment Advisor ("Sofi Wealth"). Brokerage services are provided to SoFi Wealth LLC by SoFi Securities LLC, an affiliated SEC registered broker dealer and member FINRA/SIPC, ("Sofi Securities).
2) Active Investing—The Active Investing platform is owned by SoFi Securities LLC. Clearing and custody of all securities are provided by APEX Clearing Corporation.
3) Cryptocurrency is offered by SoFi Digital Assets, LLC, a FinCEN registered Money Service Business.

For additional disclosures related to the SoFi Invest platforms described above, including state licensure of Sofi Digital Assets, LLC, please visit www.sofi.com/legal. Neither the Investment Advisor Representatives of SoFi Wealth, nor the Registered Representatives of SoFi Securities are compensated for the sale of any product or service sold through any SoFi Invest platform. Information related to lending products contained herein should not be construed as an offer or pre-qualification for any loan product offered by SoFi Lending Corp and/or its affiliates.
Claw Promotion: For the full terms and conditions of SoFi's Claw Promotion, click here. Probability of a customer receiving $1,000 is 0.028%.
Fund Fees
If you invest in Exchange Traded Funds (ETFs) through SoFi Invest (either by buying them yourself or via investing in SoFi Invest's automated investments, formerly SoFi Wealth), these funds will have their own management fees. These fees are not paid directly by you, but rather by the fund itself. these fees do reduce the fund's returns. Check out each fund's prospectus for details. SoFi Invest does not receive sales commissions, 12b-1 fees, or other fees from ETFs for investing such funds on behalf of advisory clients, though if SoFi Invest creates its own funds, it could earn management fees there.
Tax Information: This article provides general background information only and is not intended to serve as legal or tax advice or as a substitute for legal counsel. You should consult your own attorney and/or tax advisor if you have a question requiring legal or tax advice.
Financial Tips & Strategies: The tips provided on this website are of a general nature and do not take into account your specific objectives, financial situation, and needs. You should always consider their appropriateness given your own circumstances.
More from MediaFeed:
Guide to Bitcoin IRA: Pros, cons & what to know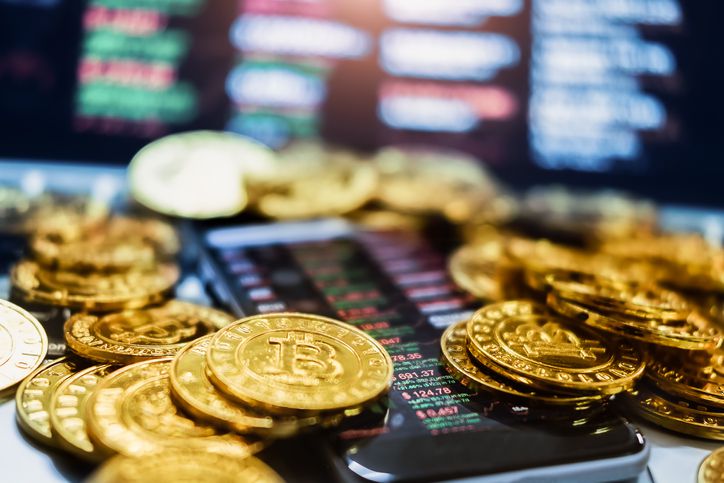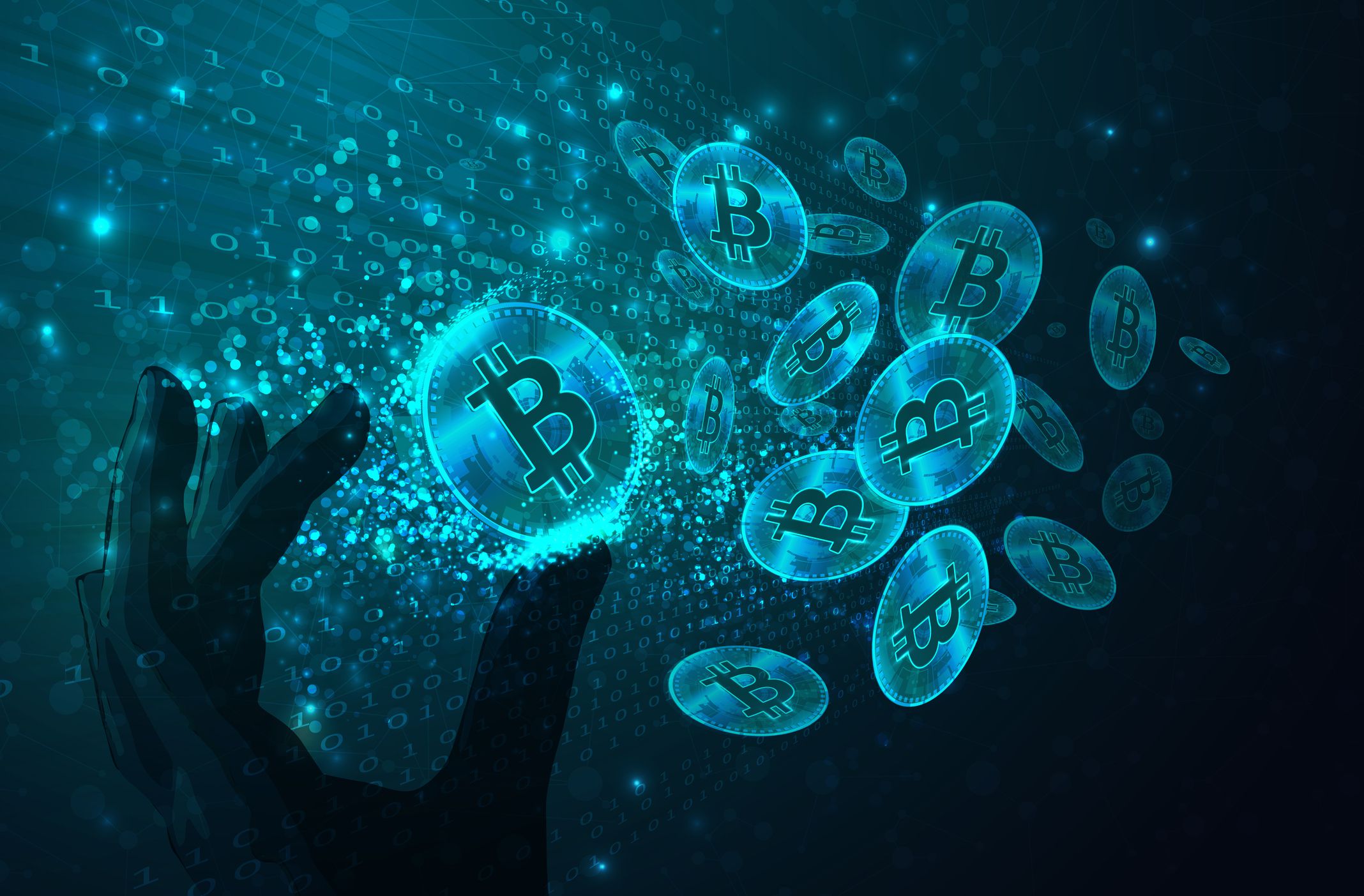 Featured Image Credit: Tinpixels.
AlertMe