If you're still scratching your head and wondering how Reddit was the moving force behind the whole GameStop fiasco, you're not alone. Before I get into all of that, though, let me take a step back and explain what Reddit is.
Reddit, unlike Facebook or Twitter, is a unique social media platform that focuses on content sharing and community. Reddit gives you the power to embrace anonymity while actively participating in multiple community forums or subreddits. A "subreddit" is a specific group of posts that are dedicated to one topic or theme, like investing. Within each subreddit, users can submit and create posts (images, questions, statements, etc.) and comment on said posts.
Essentially, Reddit is a place many people go to for advice. Each subreddit listed below acts as a message board where users can share financial advice and offer tips on how to make the most out of your investing experience.
Related: Best Stocks to Buy
Overview of best investing subreddits
| Subreddit | Best Known for |
| --- | --- |
| r/investing | Investing basics, investment advice |
| r/wallstreetbets | Memes, harsh language, stock and option trading |
| r/stocks | Stocks, stock picking, investing, trading, options, etc. |
| r/pennystocks | Penny stocks |
| r/cryptocurrency | Cryptocurrency |
| r/povertyfinance | Financial advice, emergency resources, free financial literacy courses |
Best investing subreddits
r/investing
With more than 2 million users and a catchy tagline ("Lose money with friends!"), r/investing is one of the largest and most frequented investing subreddits on Reddit. This group covers everything from general stock market questions to how to choose an online brokerage account to the coolest ETFs to buy in 2022.
This subreddit offers users the option to peruse additional resources, including an informative guide to stock research, finance-related podcast recommendations, and several reading lists, to help those who are less in the know find their way.
Related: Best ETFs of 2021
Claim to fame
In addition to providing useful information, r/investing gives Redditors a realistic look at what it means to break into the industry. Take that catchy tagline, for example. It's not just a motto. In 2008, the stock market crashed and the country went into a great recession. Shortly after, r/investing was born. To "keep tradition" and to remind users that the "markets can carry risk," modern moderators decided to leave the tagline as is.
In the past two years, r/investing's membership soared. According to an unnamed r/investing moderator, during the height of the pandemic, the group received 2 million visitors per month. But, bigger isn't necessarily better. In fact, that unnamed mod mentioned above says that the group has a history of shunning financial advisers. "The members would rather have anonymous advice than expert advice," the mod said in an interview with IR Magazine.
In 2012, a user named "Jartek" (AKA Jaime Rogozinski) was run out of the r/investing group for advocating risky bets. So, he left and created the now infamous subreddit r/wallstreetbets. The two have been in a rivalry ever since.
When compared to its opponent, r/investing gravitates to a more conservative investment style. But that doesn't mean the group is void of successful, newsworthy stories.
In 2020, Reddit user cookingboy took to r/investing to share a CNBC article that stated that Nikola's $36,000 revenue was generated from one single solar panel installation. (Nikola is an electric vehicle company.) Apparently, the installation was for the company's executive chairman and CEO Trevor Milton. At the time, the company was worth $15 billion, yet it hadn't sold one vehicle.
Cookingboy clocked Milton on fraud nearly one month before it was officially reported, writing: "Can Nikola be the next Tesla? Never say never, especially in the year 2020. But my bet is that Trevor Milton is closer to Elizabeth Holmes than Elon Musk."
In September, Milton resigned as the NKLA stock price plummeted.
By revealing the company's fraudulent activity (and the volatility of its stock), this Reddit user saved would-be investors from losing their money.
Related: How to Buy Tesla Stock – Pay No Fee
Final thoughts
If you're a beginner at-home day-trader, r/investing is a great place to start. This subreddit is filled with good advice, but as with any forum, you should use good judgment — not every user in this subreddit is an investing genius. If you're into risky bets, however, you may want to join r/investing's rival group, r/wallstreetbets.
r/wallstreetbets
With more than 1 million members (or as they like to call themselves, "degenerates"), r/wallstreetbets is the place for Redditors who aren't afraid of a little shock value. How can a subreddit that covers stock and options trading be shocking, you ask? For starters, the language used in many of the posts has been described as "crude," "profane," and (my personal favorite), "colorful."
This subreddit is also unique in that the members are anything but typical investors or traders. Many members in this group, as described by Business Insider digital culture writer Steven Asarch, enjoy "flipping off" hedge fund managers to go out and "make money for the little guy." It's a sweet sentiment, right?
SPONSORED: Find a Qualified Financial Advisor
1. Finding a qualified financial advisor doesn't have to be hard. SmartAsset's free tool matches you with up to 3 fiduciary financial advisors in your area in 5 minutes.
2. Each advisor has been vetted by SmartAsset and is held to a fiduciary standard to act in your best interests. If you're ready to be matched with local advisors that can help you achieve your financial goals, get started now.
Claim to fame
The r/wallstreetbets subreddit was founded in 2012 by ex-r/investing member, Jaime Rogozinski. According to Insider, Rogzinski started the subreddit in hopes of creating a community where people could "talk about high-risk trades in an unapologetic way for people to make some short term money with disposable income."
Things in r/wallstreetbets were pretty quiet for a while. According to subreddit stats, the group didn't reach 100,000 until 2017.
In 2020, the subreddit (which had gained more than 1 million subscribers) had a mod uprising. A message posted on the WallStreetBets Discord says that Rogzinski was removed because he was found to be attempting to sell rights to the subreddit to a cut-rate trading team called 'True Trading Group.'" During this tremulous time, the subreddit went private. He has since been banned from Reddit entirely.
By mid-pandemic, r/wallstreetbets was making waves. Several users were touting their newfound cash flow thanks to their investments in Tesla and other "YOLO" stocks.
On January 22, 2021, these young retail investors and traders initiated a short squeeze on GameStop (GME), pushing shares from $20 to $480. On January 27, the subreddit triggered yet another short squeeze on AMC Entertainment Holdings. During this time, r/wallstreetbets surged in popularity, gaining millions of new subscribers in just a few days. The group became so popular that even their idol Musk couldn't resist tweeting about this new breed of misfit investors.
Final thoughts
By this point, you're probably wondering "what's the verdict here?" and it comes down to this: r/wallstreetbets is a great place for laughs, but new members should enter with caution. While there are some nuggets of useful information sprinkled throughout this subreddit, those who are newer to the game may have a difficult time deciphering meaningless chatter from discussion with real, money-making potential.
r/stocks
Three months following the inception of r/investing, r/stocks was born. This subreddit, which is now 3.4 million members strong, was designed with one topic in mind: Stocks. From pre-IPO news to geopolitical or corporate events indicating risks, r/stocks covers it all. There are just a few rules: no Robinhood posts whatsoever, and no posting about crypto, OTC, or penny stocks.
Similar to r/investing, r/stocks also provides a plethora of resources, including an in-depth and super-informative Wiki for new investors and an earnings calendar for members who like to keep a close eye on which publicly-traded company is earning the big bucks.
To reduce spammy content, r/stocks requires all members who'd like to submit a comment to have an account that's three days old or older and 10 comment karma. ("Comment karma" reflects how much a specific user engages with the Reddit community. The higher the number, the better.) Those who'd like to submit a post of their own must have comment karma of 75 or higher. This subreddit also has a few limitations on crypto coin discussions and a strict "no penny stock discussions" rule.
Claim to fame
While r/stocks has been described as a "sleepy subreddit," by pro r/wallstreetbets users, that doesn't mean it isn't worth the browse. In 2014, Reddit user artificer12 won big (more than 300%) with Inovio Pharmaceuticals, Inc.
Final thoughts
Whether you're stuck in the research phase of investing or you're just interested in learning more about stocks, r/stocks is a good starting place to go for information.
Related: The Top 5 Investment Strategies For Beginners
r/pennystocks
Although r/stocks prohibits penny stock chatter, there are other subreddits out there for ballers on a budget, like r/pennystocks. This subreddit, which was also created in 2008, has 1.8 million members (or "astronauts," as they like to call themselves) and caters to those who not only want to learn more about penny stocks or micro-cap stocks but have the patience to do so.
A la r/stocks, r/pennystocks has a pretty strict meme policy. No memes or gain/loss posts unless it's Saturday. All images posted must be penny-stock-related, no exceptions. Any talk of cryptocurrency is also off-limits.
To reduce spam and prevent invaluable content from sneaking its way in, this subreddit also requires individual posters to have post karma of 100 or higher and an account that's 10 days or older. Those who'd like to comment must have 10 comment karma and an account that's 10 days or older.
Claim to fame
Wall Street may "look down" on penny stocks, but according to Reddit, penny stocks are worth the gamble. According to InvestorPlace, if you spent $500 on a Reddit penny stock like HUMBL in October 2020, you'd be able to turn that initial investment of $500 into $3.4 million today.
This subreddit may not have the following that r/wallstreetbets has, but the group covers three times the number of stocks.
Final thoughts
If you're new to trading and looking for an affordable way to break into the industry, penny stocks may be your way "in."
Related: Best Penny Stock Apps
r/cryptocurrency
Created in 2013, r/cryptocurrency is described as the "leading community for cryptocurrency news, discussion, and analysis." This subreddit boasts 4.2 million members and covers everything a newbie needs to know about crypto, sans maximalists, "our coin is best" users. This way, members can decide which coin is the best option for them and their financial situation and goals without bias.
To ensure the discussion stays as unbiased as possible, the moderators of r/cryptocurrency created (and regularly enforce) ban durations for Reddit users who refuse to follow the rules. The minimum ban duration starts at seven days and increases from there, depending on the specific violation.
In addition to providing members with an extensive list of rules, r/cryptocurrency also has a unique "Predictions" tab that gives the crypto-curious a look at a live, real-time prediction poll of how much the price of a specific cryptocurrency (there are 7,800) will move by a certain date. Once the date arrives, the poll is updated with the true results.
Claim to fame
This subreddit is hot, hot, hot for cryptocurrency memes, guerrilla reporting, and price speculation. The year that the group surpassed one million subscribers and its members were so excited, the subreddit offered subscribers the chance to win 1.5 million satoshis. It currently has more than 4 million subscribers, illustrating just how hot crypto is in today's day and age.
One thing that's unique about r/cryptocurrency is that this subreddit rewards users with "Moons." In December of 2020, one Redditor sold his Moons for Bitcoin. He's now $24,000 richer. "I have literally made $24k from memes and sh*tposting," cryptorich13 writes.
Final thoughts
Even if you're not into crypto, this subreddit is a great way to get your feet wet and introduce yourself to the vocabulary.
Related: A Beginner's Guide to Cryptocurrency
r/povertyfinance
Before you can learn to invest, you first have to learn how to budget and save. The subreddit r/povertyfinance is a non-judgemental place for the "financially challenged." It offers financial advice, tips on living frugally, financial opportunities, success stories, and general guidance.
Although this subreddit has fewer members (961K) than the other subreddits on this list, it's still packed with useful information and educational tools. Its Wiki page, for example, offers a step-by-step guide for those who are living in poverty. The guide begins with "Survival," providing users with food, housing, health, and clothing resources, and ends with "Self-Actualization/Purpose," offering several ways users can feel like a contributing member of society (a.k.a. a valued human being with purpose) again.
In addition to providing members with resources and information on what to do in case of an emergency (i.e. food resources, mental health resources, etc.), r/povertyfinance also links to free online courses in financial literacy, courtesy of McGill Personal Finance.
Claim to fame
When it comes to money, budgeting is usually the first skill you need to achieve before you can level up to savvy saver. But budgeting isn't exactly the easiest thing to do, especially if you're trying to get an education or raise a family (or both) while working a full-time or part-time job. Luckily, this subreddit has many success stories to keep you motivated.
These threads may not be filled with billionaire advice or fancy percentages, but they are loaded with hope — and that's priceless. From Redditors commiserating about the state of inflation to posts like the one from u/NotSoSnark about how pride about food stamps shouldn't get in the way of you eating, there is a lot of community to be found in this subreddit.
Final thoughts
If you're interested in investing but are struggling financially, this subreddit may help you set and achieve your financial goals. I mean, you've got to start somewhere, right?
Summary of the best investing subreddits
| Subreddit | Founded | Members | Discussion focus |
| --- | --- | --- | --- |
| r/investing | 2008 | 2m | Investment advice |
| r/wallstreetbets | 2012 | 11.4m | Stock and option trading |
| r/stocks | 2008 | 3.4m | Stocks |
| r/pennystocks | 2008 | 1.8m | Penny stocks |
| r/cryptocurrency | 2013 | 4.2m | Cryptocurrency |
| r/povertyfinance | 2018 | 961k | Frugal financial advice |
FAQs
What does DD mean in stocks?
Does Reddit have a stock?
Is Reddit safe?
How to use Reddit for investing
Reddit is like a double-edged sword. While it's filled with informational subreddits and interesting communities that can help you figure out the best investing strategy for you and your financial situation, Reddit also has a darker side where trolls, scammers, and spammers lurk as they wait to catch their next naive user.
As long as you approach Reddit as a social networking site, you should be in the clear. This means avoiding shady users, refraining from feeding the trolls, and thoroughly vetting anyone you choose to have a conversation with.
Here are a few more tips to help you navigate Reddit like a pro:
Optimize your searches. Reddit describes itself as the "front page of the internet." This is because Reddit is loaded with information on thousands, if not millions, of topics. Click the "advanced search guide" to narrow your search results.

Improve your view. If you're on Reddit for information and information alone, add ".compress" after any URL to view a simpler, no-frills version of the site.

Don't forget to subscribe to your favorite subreddits. Reddit allows users to tailor their homepage with the content that they want to see. So, whenever you subscribe to a subreddit, Reddit will ensure that the threads from those subreddits are easily accessible from your homepage.
The bottom line
Wall Street Bets used Reddit to turn the investing world on its head, and it worked! But that doesn't mean Reddit is the be-all-end-all. When it comes to investing, research is key.
Each subreddit listed in this article (and any other investing-related subreddits you choose to follow) should be seen as an additional resource in your research arsenal.
SPONSORED: Find a Qualified Financial Advisor
1. Finding a qualified financial advisor doesn't have to be hard. SmartAsset's free tool matches you with up to 3 fiduciary financial advisors in your area in 5 minutes.
2. Each advisor has been vetted by SmartAsset and is held to a fiduciary standard to act in your best interests. If you're ready to be matched with local advisors that can help you achieve your financial goals, get started now.
This article originally appeared on JoyWallet.com and was syndicated by MediaFeed.org.
More from MediaFeed:
15 investing myths you should forget right now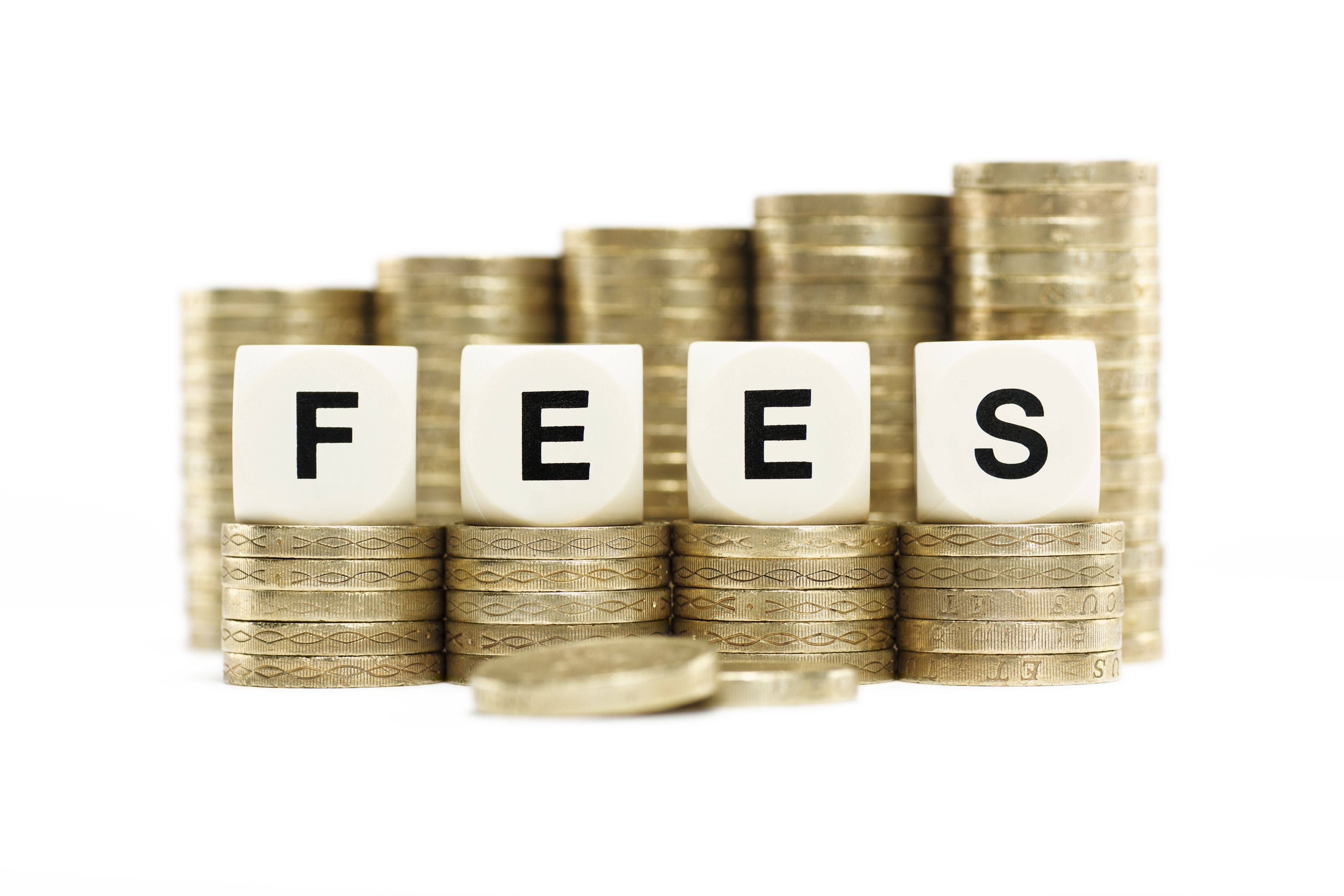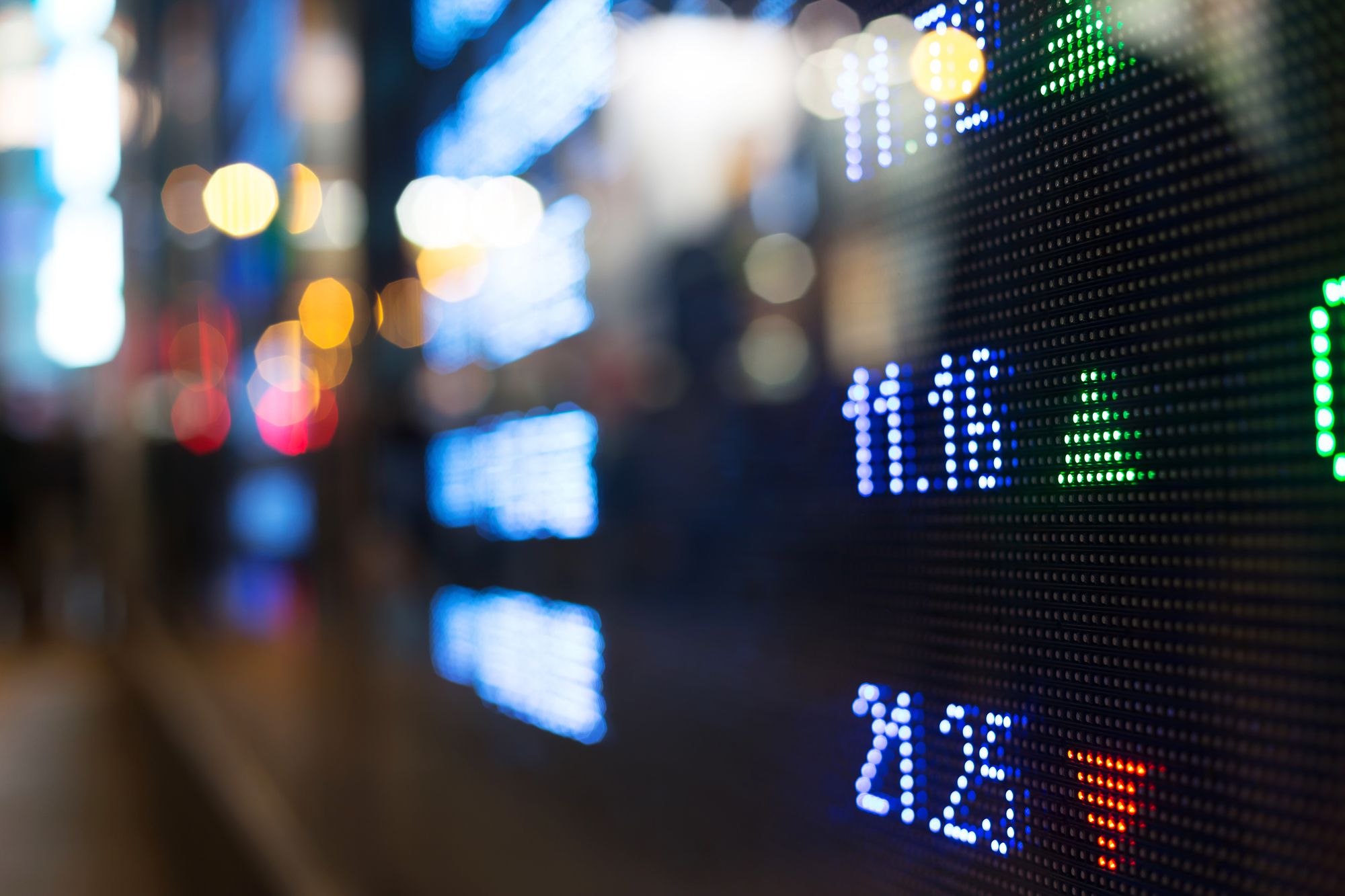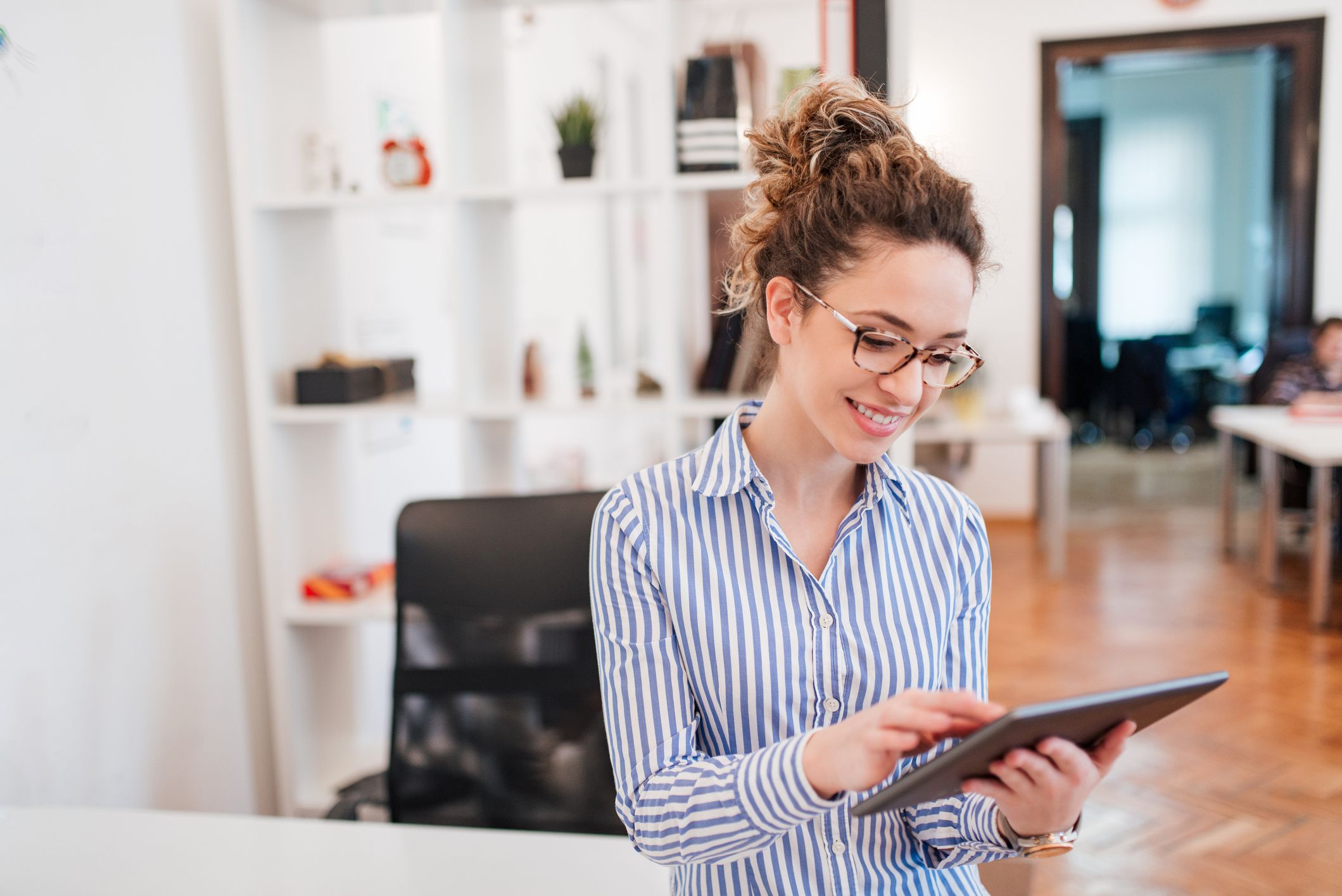 Featured Image Credit: insta_photos/istock.
AlertMe