When you're struggling with debt, a little bit of help can go a long way — and a lot of help can go even further. But shopping around for debt relief assistance can be confusing. What, exactly, are these organizations offering?
Credit counseling organizations are generally non-profits that are dedicated to not only helping their clients get out of debt, but also creating a sustainable way forward with free or low-cost educational tools and resources. In other words, they're more holistic about your financial situation, and they're not in it for your money (though some may charge fees, usually relatively low, for their assistance).
Debt relief companies, on the other hand, are for-profit companies that charge you, often steeply, for the service of negotiating and settling your debt with your creditors or with collections agencies. In other words, they're less about helping you get your money right and more about getting your money.
While both types of organizations can help you find relief from at least some of your debt, their motivations and structures are very different. Let's take a closer look.
Debt Settlement vs Credit Counseling: What's the Difference?
As mentioned, debt settlement is usually done by a for-profit debt settlement company that works to negotiate your debts with creditors or collections agencies for a fee. Not all creditors will negotiate with debt settlement companies, but if they will, you may be able to pay a lower overall amount. Keep in mind that it still may not immediately improve your credit score, and in some cases, may even make it worse (which we'll discuss more in just a moment).
Credit counseling, on the other hand, is usually performed by financial professionals who work at non-profit credit counseling organizations. While they may help you create a debt management plan — potentially even one that might save you money — that's not all they're there to help you with.
Even if they don't negotiate directly with your creditors, credit counselors can help you create or manage a budget, develop a sustainable plan to minimize debt over the long run, and give you access to low- or no-cost resources including workshops and educational materials. While they may assess a fee, it's usually low, and they may also have options even if you can't afford to pay them at all.
How Does Debt Settlement Work?
Debt settlement companies are just that: companies charging you for the service of settling debts. However, since not all creditors will even work with debt settlement companies, they may not actually be able to save you any money. If they can, they'll be charging you for their service. Their fees may be a lot higher than a credit counselor's would be.
Pros of Debt Settlement
Debt settlement might help you save money on very large debts. If a debt settlement company can successfully negotiate with your creditor, you may be able to get out of debt by paying far less than you would otherwise owe, so long as you can pay it as a lump sum.
Legally, your money must remain under your control while you're saving it. The debt settlement company may require you to save up the lump sum in a special account. But even if they do, those funds must remain under your control until they are used by the company to pay off your debt.
Cons of Debt Settlement
Debt settlement is expensive. Even if the settlement is expensive, the company will charge you for their services, which eats into the amount you're saving on your debts. Keep in mind that debt settlement companies are for-profit organizations.
Debt settlers aren't looking at the whole picture. While a credit counselor may be able to help you come up with a sustainable, holistic plan to manage your money going forward, debt settlers are focused only on, well, settling your debt. This means you could wind up in the exact same place in the future, if your financial habits don't change.
Debt settlement services might actually make your credit worse. Some debt settlement companies may tell you to stop paying your debt until they reach an agreement with the creditor, which could be negatively reflected in your credit score and history.
Debt settlement doesn't always work. Because some creditors won't negotiate with debt settlement companies, using one may not actually save you any money. (Note: According to Federal Trade Commission rules , a debt settlement company can never charge you for their services before they're successfully rendered. If you encounter a debt settlement firm that's trying to take your money up front, you shouldn't work with them.)
What Is Credit Counseling?
Credit counseling is very different from debt settlement: It's a holistic approach to money management offered by expert financial planners and advisors at a low cost.
While helping you negotiate and potentially lower your debts with creditors is one potential service a credit counselor may offer (though they may also not), their main concern is getting you set up for a successful financial future in the long term.
Pros of Credit Counseling
Credit counseling is built to be affordable. While credit counselors may charge a small fee for their services, they're usually much lower than you'd pay for financial advice in any other context. Plus, no-cost options are often available for those with demonstrated need.
Credit counseling can help you build a sustainable financial future — not just settle a debt. By giving you the knowledge and tools you need to create positive financial habits, credit counseling can help you make a lasting change, not just pay off a bill.
Credit counseling can give you access to other educational opportunities and materials. Along with one-on-one credit counseling, these non-profit organizations may host community workshops and classes or provide you with free information.
Cons of Credit Counseling
Credit counseling requires you to do some of the work. Although credit counselors will assist you along the way, you're the one who has to create (and stick to) a budget and form positive credit habits.
How Can a Non-Profit Credit Counselor Help You?
By helping you form the long-lasting financial habits that can keep you out of debt or make it easier to follow your monthly budget, working with a credit counselor can change the shape of your financial future.
In short, think of debt settlement agencies as for-profit firefighters: They may be able to help you put out a blazing debt spiral in an emergency, but they'll charge you for the privilege. Non-profit credit counselors, on the other hand, help you put out the fire and teach you how to keep your financial life flame-free, all for low or no cost.
What Is the Process of Working with a Non-Profit Credit Counselor?
When you sign up to work with a credit counselor, you'll likely start with an initial consultation session, which may be in person, over the phone, or over a video conferencing service. This initial consultation will likely last about an hour and may include going over your budget and creating a debt management plan.
Depending on your needs, your counselor may recommend follow-up sessions, or may direct you to workshops and resources to help you DIY your own financial education.
What You Should Know About Debt Relief Companies
While both debt settlement companies and credit counseling agencies can help you get out of an immediate debt crisis, rebuilding your credit is always a time-consuming and work-intensive process that takes persistence and patience. A credit counselor can help you tackle that project with support.
Keep in mind that there are ways to tackle a debt spiral yourself, too, such as taking out a personal loan in order to consolidate multiple lines of credit or debts.
The Takeaway
Debt settlement is offered by for-profit companies that may charge steeply for their services — and might not even be able to help. Credit counseling, on the other hand, is a more holistic service offered by non-profit organizations that have your best interests and a firm financial future at heart.

This article originally appeared on SoFi.com and was syndicated by MediaFeed.org.
SoFi Loan Products
SoFi loans are originated by SoFi Bank, N.A., NMLS #696891  (Member FDIC). For additional product-specific legal and licensing information, see SoFi. Equal Housing Lender.
Non affiliation: SoFi isn't affiliated with any of the companies highlighted in this article.
External Websites: The information and analysis provided through hyperlinks to third-party websites, while believed to be accurate, cannot be guaranteed by SoFi. Links are provided for informational purposes and should not be viewed as an endorsement.
Disclaimer: Many factors affect your credit scores and the interest rates you may receive. SoFi is not a Credit Repair Organization as defined under federal or state law, including the Credit Repair Organizations Act. SoFi does not provide "credit repair" services or advice or assistance regarding "rebuilding" or "improving" your credit record, credit history, or credit rating. For details, see the FTC's website .
Financial Tips & Strategies: The tips provided on this website are of a general nature and do not take into account your specific objectives, financial situation, and needs. You should always consider their appropriateness given your own circumstances.
More from MediaFeed:
8 ways to get the best credit score you can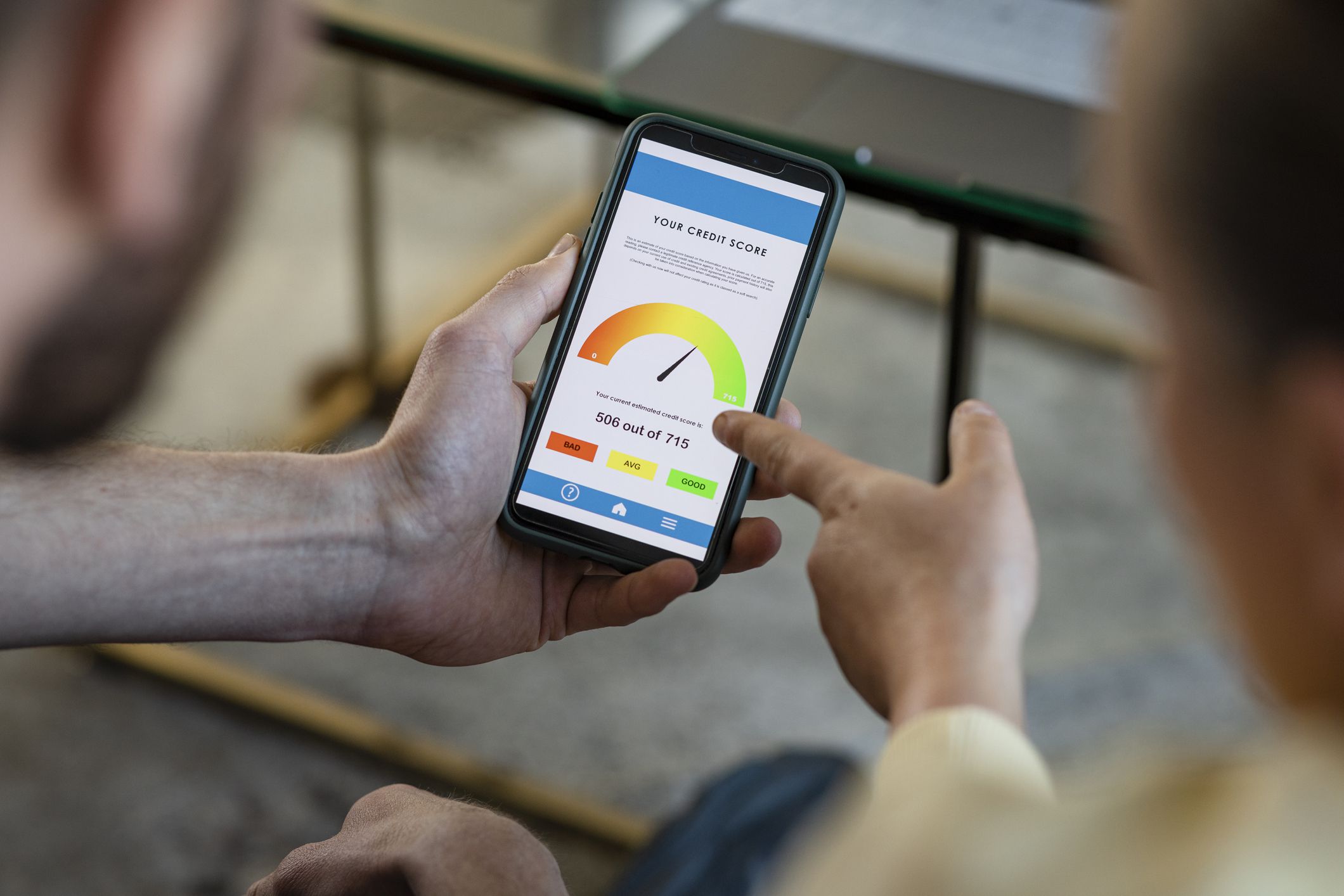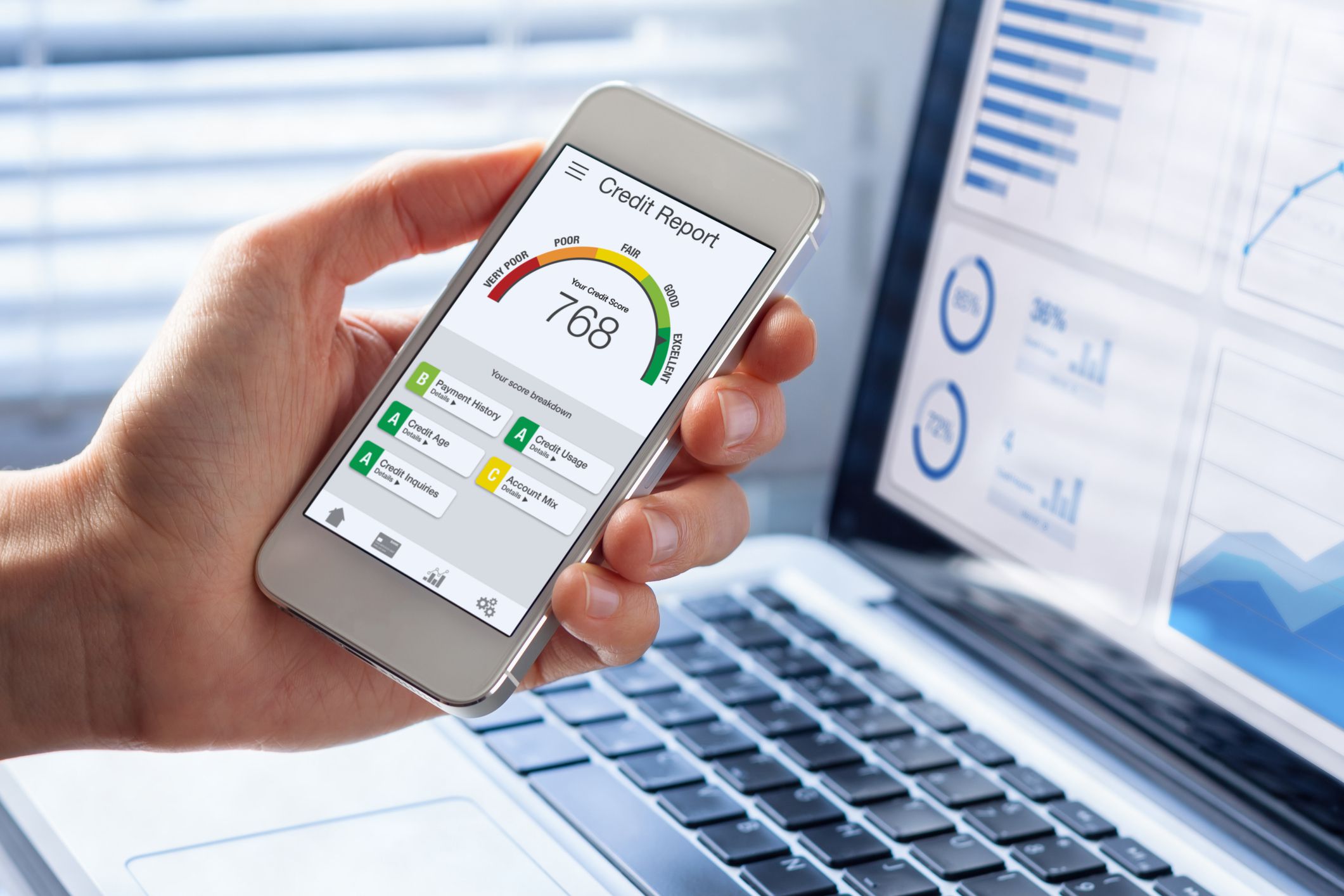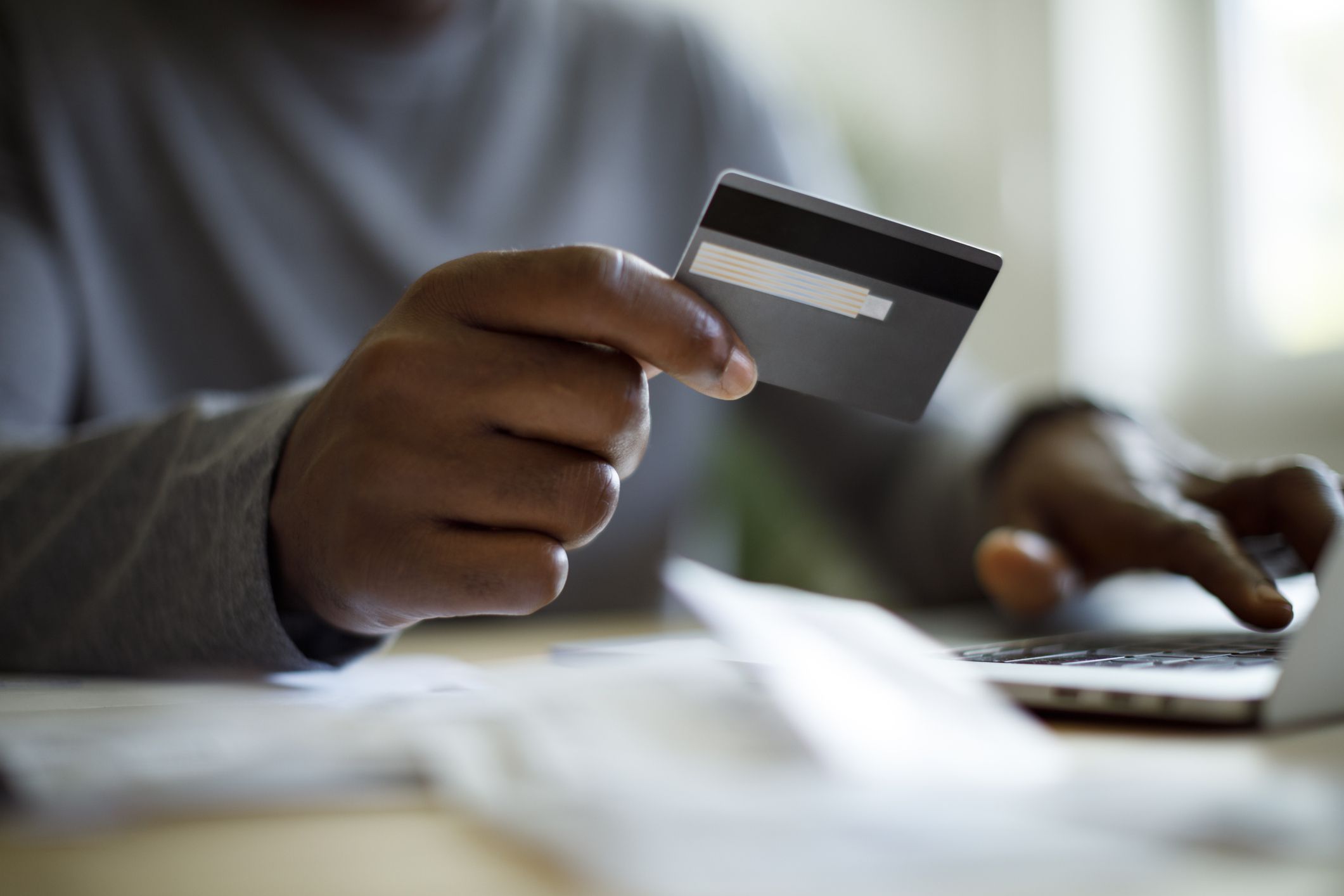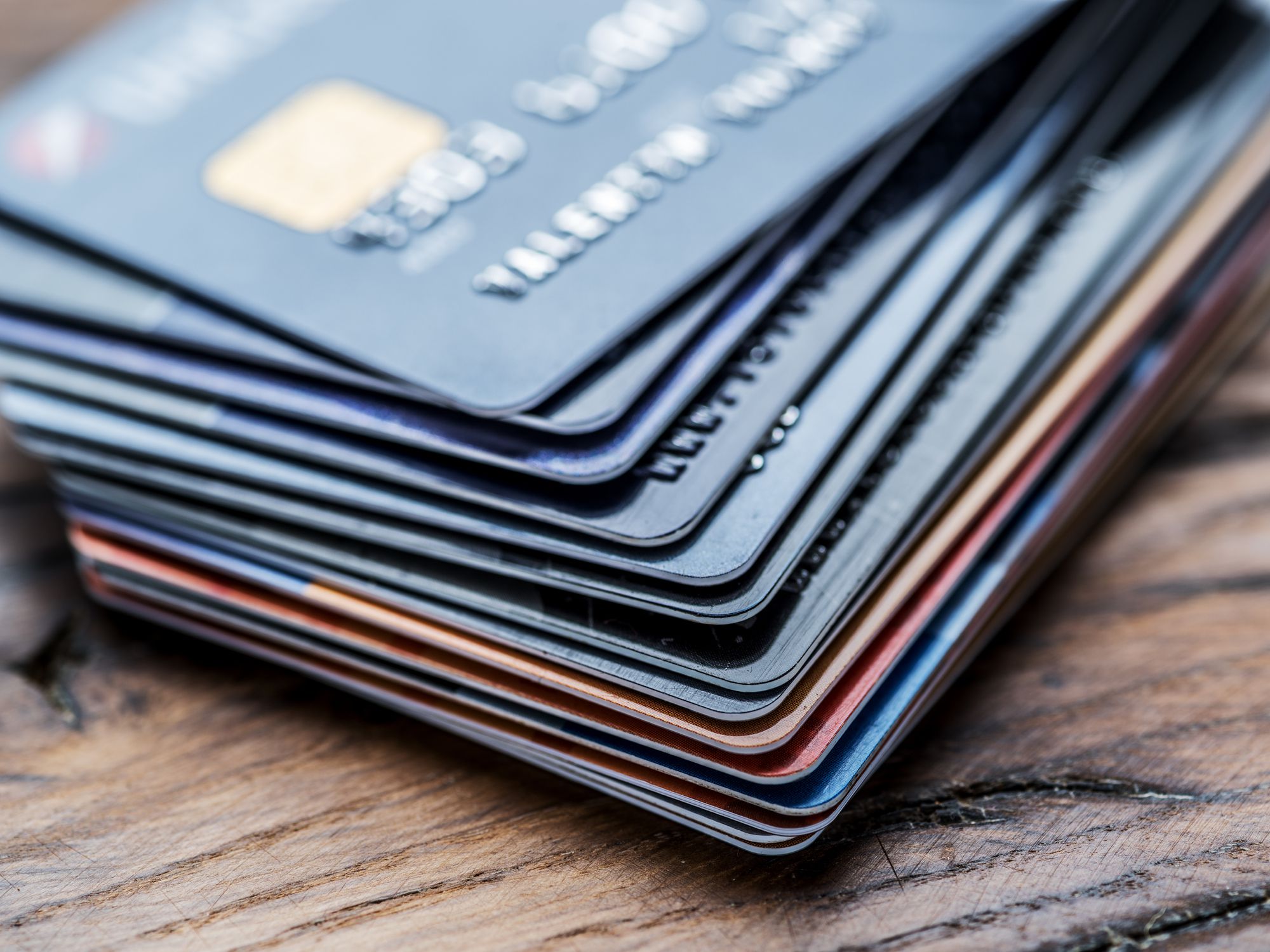 Featured Image Credit: MStudioImages/istockphoto.
AlertMe