While NFT-themed spirits drops are still relatively novel, they're definitely trending. And no question about it, they're getting weirder. Perhaps noting the success of selling fart symphonies and war nymphs NFTs, the latest spirits NFT that has everyone talking entails a whisky buried for two years in a peat bog. (Admit it, you're curious!)
What Are NFTs?
For the uninitiated, NFTs [non-fungible tokens] are digital assets that represent real-world items like wine, spirits, art, and videos. Essentially, NFTs are designed to be fraud-proof digital certificates of ownership and authenticity, held on the blockchain. Created in 2014, NFTs became a household acronym around 2020, but 70% of Americans can't truly define them.
Alcohol-themed NFTs have abounded in recent months, and for details on some of the latest, check our coverage on NFTs more generally here and on Robert Mondavi's embrace of the movement here.
Producers in the alcohol beverage space gravitate to NFTs for one-off drops not just for the novelty factor, but because many believe they are a hedge against fraud. Fake wine and whisky bottles abound (fraud costs the wine industry alone an estimated $3 billion annually), and some producers and collectors believe that NFTs provide an ironclad guarantee of provenance.
Ardbeg NFT
In most cases, producers choose to create NFT drops for highly collectible and distinct lines. One of the most recent examples of this is Ardbeg, who partnered with BlockBar to release the Ardbeg Fon Fhòid (Scots Gaelic for "under the turf"). The Scottish brand released 456 bottles that it has dubbed its "most experimental whisky to date." These bottles were indeed aged in a manner that could accurately be described as experimental: buried in a peat bog on the remote island of Islay in Scotland for two years.
"I think it's safe to say we've unearthed a truly special Ardbeg here," said Ardbeg's director of whisky creation, Dr. Bill Lumsden. "Ardbeg Fon Fhòid is earthy and mossy with one hell of a herbal nose! Good luck to all those hoping to secure some of Ardbeg's own buried treasure – I hope you land a bottle!"
Each bottle has a corresponding NFT minted on the Ethereum blockchain, verifying authenticity and ownership. The release went live on April 19th, for 1 ETH (approx. £2,600).
Interview With To Dov Falic, CEO & Co-Founder BlockBar
We reached out to Dov Falic, CEO and co-founder of BlockBar, a platform designed to deliver NFTs from luxury liquor brands to curious consumers, to learn more about what collectors and brands like Ardbeg can expect from this and similar NFT drops. Read on for Falic's thoughts.
NFTs are still so new to so many of us. From your experience, what are consumers seeking when they invest in spirit NFTs?
Brands and consumers face various obstacles in the industry. Some of which include access, communication, storage and authenticity. Our goal was to find a way for NFTs to solve a real problem in the wine and spirits industry. Utilizing blockchain technologies, BlockBar.com enables consumers to connect directly with brands and address many of the obstacles in the industry. Consumers are asking for exclusive product you can't find anywhere else and then some utilities like first access to next drops etc.
What have been some of your most successful launches? 
We've had successful and very different launches with all of our brand owners so far including Glenfiddich, Dictador, Hennessy, Penfolds, PATRON, The Dalmore, and Buffalo Trace. Prices of drops have ranged from $400 to $226,000 for the Hennessy 8 release which was bought by a crypto community club called the Angry Pitbull Club. We also hosted our first-ever auction with Buffalo Trace Distillery and sold five six-litre OFC Vintage Bourbon Whiskeys for $280,000, with proceeds donated to charities.
What do we need to know about the Ardbeg drop?
We sold over 300 bottles in less than 24 hours of the drop and anticipate this Ardbeg release selling out, as the first NFT for the brand. Ardbeg has a very dedicated committee who are known for its collecting – and this Ardbeg Fon Fhòid is the first of its kind to be distilled underground. After two years and 10 months submerged in a peat field just outside of Ardbeg's distillery, they unearthed this truly unique whisky.
Broadly speaking, where do you see the "win" or opportunity in NFTs for brands and consumers? 
For consumers, BlockBar is addressing major issues in the industry. Access to exclusive bottles, storage, insurance and most importantly authenticity, eliminating any concern for counterfeits. For brands, BlockBar is offering a direct gateway to communicate with their consumers.
What is your ideal customer? And do you have a read on who your audience is comprised of now?
Our vision is to be the world's largest luxury wines and spirits marketplace so we attract a global audience. Right now, we see strong site traffic from U.S., Asia, U.K. and key pockets in Europe. BlockBar.com makes the collecting and gifting of luxury wines and spirits accessible to all demographics. We're democratizing the traditional wines and spirits industry and allowing everyone, anywhere in the world to participate, as well as introducing a younger demographic to the purchasing of wines and spirits. Our audience consumer set right now is skewed to 25-to-34-year-olds.
You offer the ability to pay by credit card or Ethereum — do most people prefer dollars or crypto?
One of the benefits of accepting both credit card and ETH is the freedom it gives bottle owners to make the payment as comfortably as they wish. Implementing a method for payment via credit card as well as ETH is something we worked hard to achieve, and we're proud to offer the variety to our community.
Where do you see the NFT and spirits market going next? Any dream brands you'd love to partner with or innovative launches you'd like to see?
We see this space only growing and expanding in the future. More and more luxury wine and spirits brands are looking for onboarding into web3.0. BlockBar has many exciting releases and collaborations in the calendar, as we expand our roster of brand owners. The best way to keep up to date with all our latest drops is by joining our community at BlockBar.com and following our digital channels – Twitter @BlockBarNFT, Instagram @blockbar.eth and Discord.
This article originally appeared on AlcoholProfessor.com and was syndicated by MediaFeed.org.
More from MediaFeed:
Pairing whiskey with food is a thing. Here's how to do it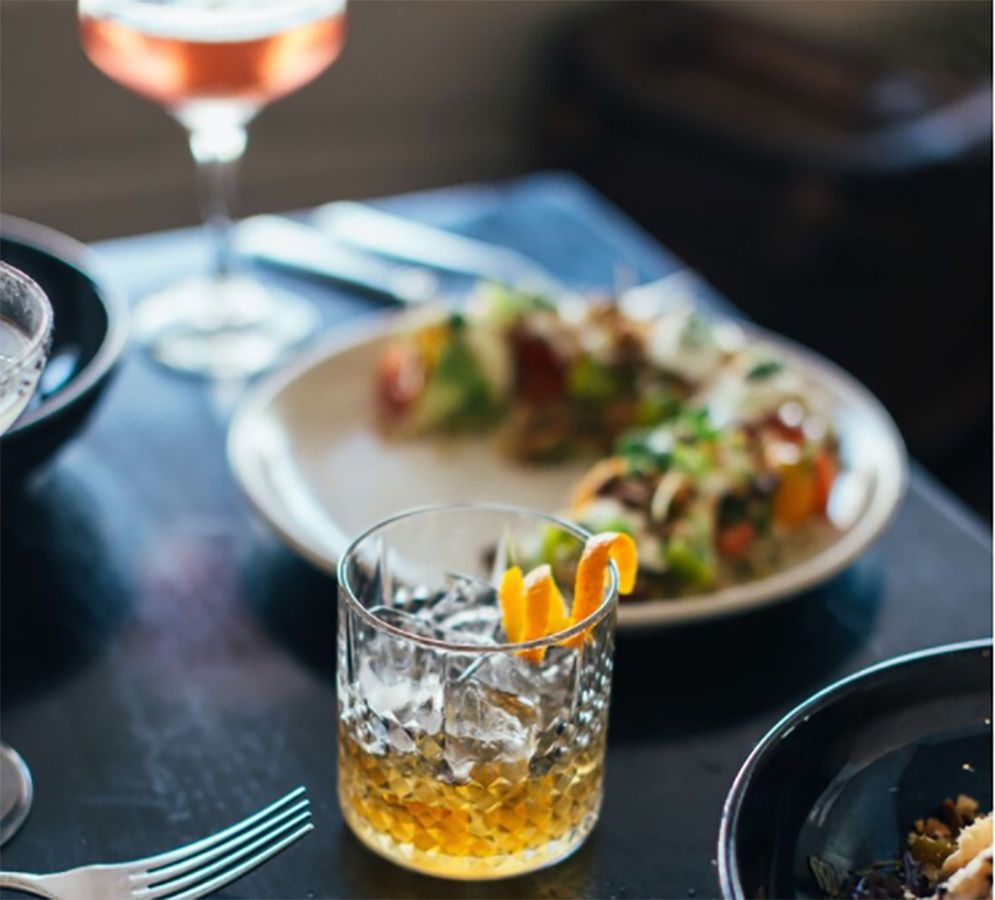 Featured Image Credit: MarianVejcik / iStock.
AlertMe