When the economy is good, it often seems like it will stay that way forever. But if you study history — or just live long enough — you'll realize that future recessions are inevitable. That's why many people want to know what will happen to interest rates in a recession.
If you have a home loan, car loan, or personal loan, or you pay interest on your credit cards, you may wonder: Do interest rates go up in a recession? In general, interest rates during a recession actually tend to go down. Read on to learn why and how recession interest rates can impact your financial decisions.
Related: How rising inflation affects mortgage rates
What Is a Recession?
Most people simply consider a recession to be a time when the economy is weak. However, the technical definition of a recession is two consecutive quarters of economic decline in the gross domestic product (GDP) along with other indicators, such as a rise in unemployment.
How Do Recessions Affect Interest Rates?
During a recession, interest rates tend to fall as the government attempts to stimulate the economy. With lower interest rates, it's less expensive to borrow money. On the flipside, you'll also earn less interest from saving your money. As more people spend money thanks to lower rates, the hope is that the economy will grow stronger and the recession will end. For instance, with lower interest rates, consumers can more easily buy a home or car or finance another large purchase.
Supply and Demand
Interest rates, like the prices of many other goods and services, are partially determined by market forces, including supply and demand. While interest rates generally decline during a recession, one factor that could cause interest rates to go up in a recession is an increased demand for loans.When a recession begins, there could be a demand for funds as businesses and consumers turn to credit to make up for falling revenue and income. This uptick in demand can create a decrease in the available supply of funds, which in turn could drive up interest rates at the beginning of a recession.
Role of the Central Bank
While supply and demand are important factors in setting interest rates, central banks also play a major role. In the U.S., the Federal Reserve Bank, commonly known as the Fed, can influence interest rates by buying and selling debt instruments, such as Treasury Bonds. During a recession, the Fed can buy up bonds. This offers additional liquidity to banks and can lead to lower interest rates. In turn, this can stimulate the economy through increased lending.
Role of Private Lenders
A private lender is a non-government bank or credit union that loans money to individuals and businesses. Private lenders also have a role in determining interest rates during a recession, either directly or indirectly. For example, private lenders may make it more difficult for borrowers to qualify for loans during a recession, as they will become far more cautious about loaning money. During a recession, you may need a higher credit score to qualify for a loan, or a loan may require a higher down payment than it did before.
Example of a Recession and Its Impact on Interest Rate
The most recent example of a recession and its effect on interest rates is the COVID-19 pandemic. In March 2020, when lockdowns began taking effect in the U.S., the average interest rate of a 30-year fixed-rate mortgage was 3.45%. However, that rate dropped steadily over the year, falling to 2.68% by December 2020.As the economy began to recover in 2021, that rate rose and fell, eventually rising to 3.10% by December 2021. And as the economic recovery continued to progress and economic growth increased, the rate reached 3.76% in February 2022.
Should I Refinance During a Recession?
Your decision to refinance your home mortgage or other debts will depend on your existing rates and the current rates available, as well as your income and credit score. If you have credit cards or personal loans, you might have the opportunity to pay off your loans sooner if you have a lower interest rate.
Mortgages
When it comes to refinancing your home mortgage, you could save a lot of money if interest rates during a recession have fallen below your current rate. However, keep in mind that you'll need to pay your closing costs if you do refinance, and prepayment penalties may also apply. You'll want to consider how much longer you plan to stay in your home and crunch the numbers before moving forward to ensure it makes financial sense.
Auto Loans
During a recession, you might be able to secure a lower interest rate on your auto loan. Plus, refinancing an auto loan can have fewer costs than other kinds of loans. However, some auto loans may have prepayment penalties that you'll need to look out for and take into consideration. Also, keep in mind the difference between soft or hard credit inquiries when you're shopping around, as a hard inquiry will have an impact on your credit score when you apply for refinancing.
Personal Loans
If you have an outstanding personal loan, and you think you can qualify for a new loan with a lower rate, then it could make sense to do so during a recession. In general, personal loan interest rates tend to fall during a recession as interest rates are cut to stimulate growth. If you can qualify for a new personal loan at a lower rate, then you can save money by using the new loan to pay off the old loan, while also enjoying lower monthly payments. Just make sure to look at the drawbacks and advantages of a personal loan before considering one.
Student Loans
Refinancing your student loans during a recession can be a good idea if you can reduce your interest payments. Student loans rarely have prepayment penalties. However, if you refinance a federal loan into a loan from a private lender, then you can lose some valuable benefits, such as loan forgiveness programs and hardship protections.
The Takeaway
Recessions can be a difficult time for many who are unable to find a job, or for business owners who face lower sales. But if you're one of the lucky ones who continue to be financially secure, then you may have an opportunity to borrow money or refinance your existing debt at lower rates.
Learn More:
This article originally appeared on LanternCredit.com and was syndicated by MediaFeed.org.
Lantern by SoFi:
This Lantern website is owned by SoFi Lending Corp., a lender licensed by the Department of Financial Protection and Innovation under the California Financing Law, license number 6054612; NMLS number 1121636. (www.nmlsconsumeraccess.org)
All rates, fees, and terms are presented without guarantee and are subject to change pursuant to each provider's discretion. There is no guarantee you will be approved or qualify for the advertised rates, fees, or terms presented. The actual terms you may receive depends on the things like benefits requested, your credit score, usage, history and other factors.
*Check your rate: To check the rates and terms you may qualify for, Lantern and/or its network lenders conducts a soft credit pull that will not affect your credit score. However, if you choose a product and continue your application, the lender(s) you choose will request your full credit report from one or more consumer reporting agencies, which is considered a hard credit pull and may affect your credit.
All loan terms, including interest rate, and Annual Percentage Rate (APR), and monthly payments shown on this website are from lenders and are estimates based upon the limited information you provided and are for information purposes only. Estimated APR includes all applicable fees as required under the Truth in Lending Act. The actual loan terms you receive, including APR, will depend on the lender you select, their underwriting criteria, and your personal financial factors. The loan terms and rates presented are provided by the lenders and not by SoFi Lending Corp. or Lantern. Please review each lender's Terms and Conditions for additional details.
Many factors affect your credit scores and the interest rates you may receive. SoFi is not a Credit Repair Organization as defined under federal or state law, including the Credit Repair Organizations Act. SoFi does not provide "credit repair" services or advice or assistance regarding "rebuilding" or "improving" your credit record, credit history, or credit rating. For details, see the FTC's website on credit (https://consumer.ftc.gov/credit-loans-debt)
Financial Tips & Strategies: The tips provided on this website are of a general nature and do not take into account your specific objectives, financial situation, and needs. You should always consider their appropriateness given your own circumstances.
Personal Loan:
SoFi Lending Corp. ("SoFi") operates this Personal Loan product in cooperation with Even Financial Corp. ("Even"). If you submit a loan inquiry, SoFi will deliver your information to Even, and Even will deliver to its network of lenders/partners to review to determine if you are eligible for pre-qualified or pre-approved offers. The lenders/partners receiving your information will also obtain your credit information from a credit reporting agency. If you meet one or more lender's and/or partner's conditions for eligibility, pre-qualified and pre-approved offers from one or more lenders/partners will be presented to you here on the Lantern website. More information about Even, the process, and its lenders/partners is described on the loan inquiry form you will reach by visiting our Personal Loans page as well as our Student Loan Refinance page. Click to learn more about Even's Licenses and Disclosures, Terms of Service, and Privacy Policy.
Personal loan offers provided to customers on Lantern do not exceed 35.99% APR. An example of total amount paid on a personal loan of $10,000 for a term of 36 months at a rate of 10% would be equivalent to $11,616.12 over the 36 month life of the loan.
Student Loan Refinance:
SoFi Lending Corp. ("SoFi") operates this Student Loan Refinance product in cooperation with Even Financial Corp. ("Even"). If you submit a loan inquiry, SoFi will deliver your information to Even, and Even will deliver to its network of lenders/partners to review to determine if you are eligible for pre-qualified or pre-approved offers. The lender's receiving your information will also obtain your credit information from a credit reporting agency. If you meet one or more lender's and/or partner's conditions for eligibility, pre-qualified and pre-approved offers from one or more lenders/partners will be presented to you here on the Lantern website. More information about Even, the process, and its lenders/partners is described on the loan inquiry form you will reach by visiting our Personal Loans page as well as our Student Loan Refinance page. Click to learn more about Even's Licenses and Disclosures, Terms of Service, and Privacy Policy.
Student loan refinance loans offered through Lantern are private loans and do not have the debt forgiveness or repayment options that the federal loan program offers, or that may become available, including Income Based Repayment or Income Contingent Repayment or Pay as you Earn (PAYE).
Notice: Recent legislative changes have suspended all federal student loan payments and waived interest charges on federally held loans until 08/31/22. Please carefully consider these changes before refinancing federally held loans, as in doing so you will no longer qualify for these changes or other future benefits applicable to federally held loans.
Auto Loan Refinance:
Automobile refinancing loan information presented on this Lantern website is from Caribou. Auto loan refinance information presented on this Lantern site is indicative and subject to you fulfilling the lender's requirements, including: you must meet the lender's credit standards, the loan amount must be at least $10,000, and the vehicle is no more than 10 years old with odometer reading of no more than 125,000 miles. Loan rates and terms as presented on this Lantern site are subject to change when you reach the lender and may depend on your creditworthiness. Additional terms and conditions may apply and all terms may vary by your state of residence.
Secured Lending Disclosure:
Terms, conditions, state restrictions, and minimum loan amounts apply. Before you apply for a secured loan, we encourage you to carefully consider whether this loan type is the right choice for you. If you can't make your payments on a secured personal loan, you could end up losing the assets you provided for collateral. Not all applicants will qualify for larger loan amounts or most favorable loan terms. Loan approval and actual loan terms depend on the ability to meet underwriting requirements (including, but not limited to, a responsible credit history, sufficient income after monthly expenses, and availability of collateral) that will vary by lender.
Life Insurance:
Information about insurance is provided on Lantern by SoFi Life Insurance Agency, LLC. Click here to view our licenses.
More from MediaFeed:
23 jobs that are pretty much recession proof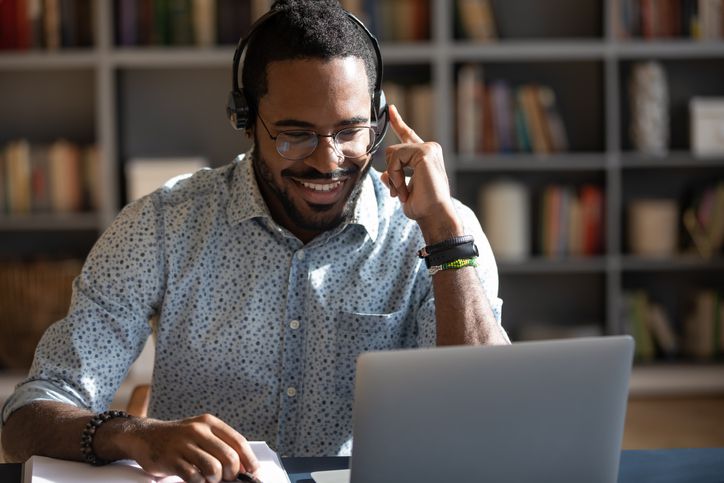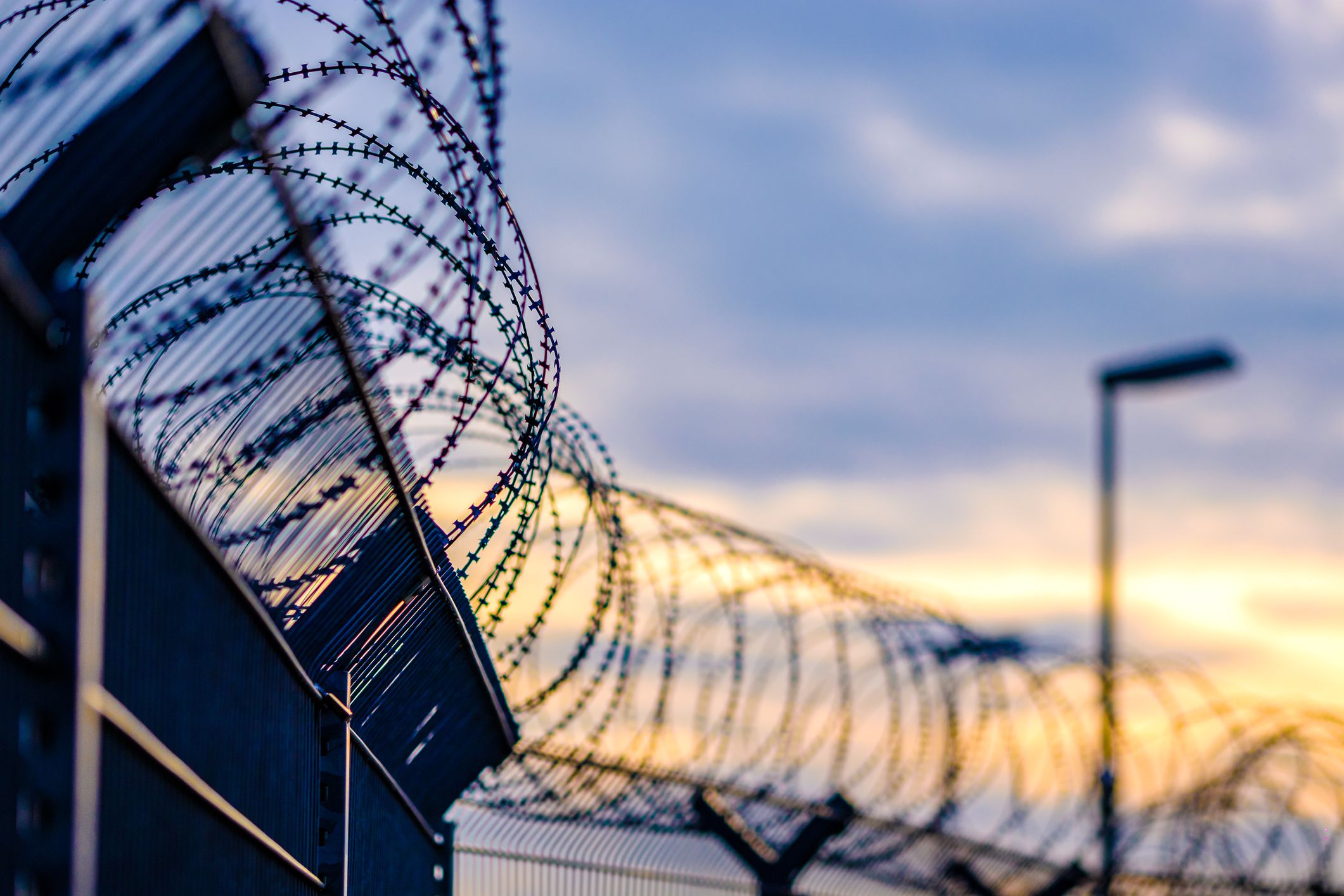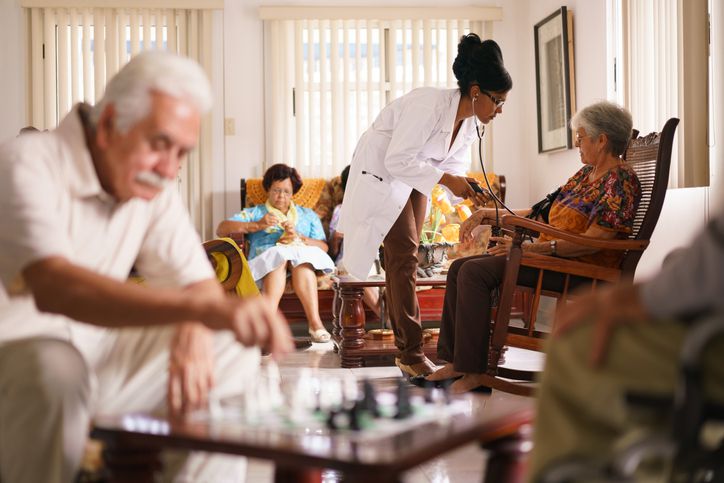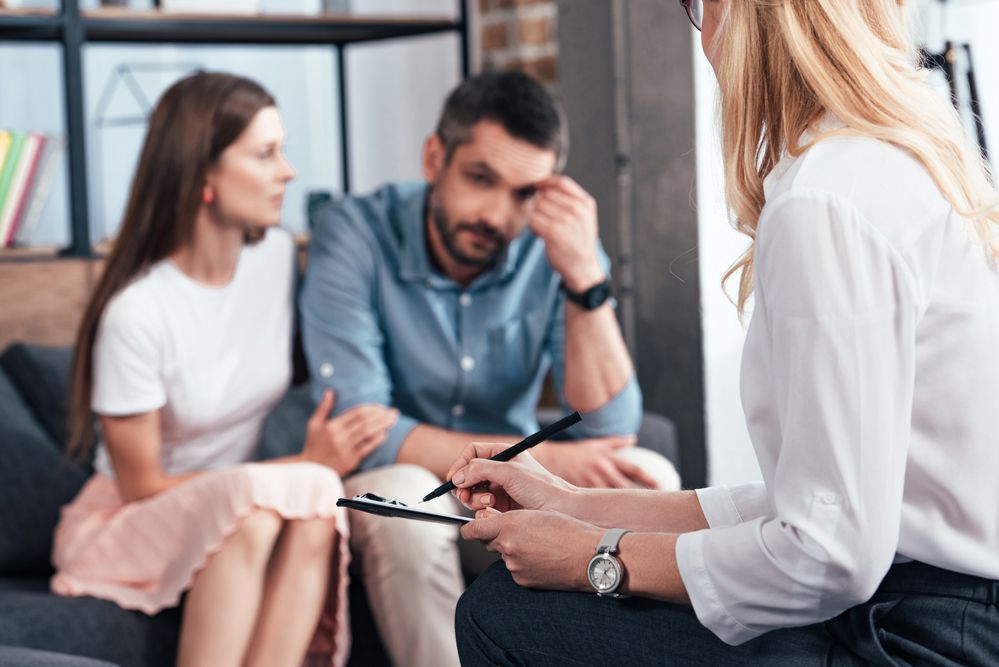 Featured Image Credit: Photodjo / iStock.
AlertMe