While cooking is not always exclusively known as a lucrative occupation, these celebrity chefs have managed to build an empire around their name and their culinary creations.
We are counting down the richest chefs in the world in 2022, according to their net worths published by CelebrityNetworth.com
23. Paula Deen
Net worth: $16 million
Current restaurants: The Lady & Sons Restaurant (Savannah, Georgia), Paula Deen's Family Kitchen (5 locations), Paula Deen's Creek House
Known as the "Queen of Southern cuisine," Paula Deen is a Georgia-born chef, TV personality, and author. Deen has released several successful cookbooks, including "The Lady & Sons Savannah Country Cookbook,"  "The Lady & Sons, Too! A Whole New Batch of Recipes from Savannah."
Deen started her career as a TV host with the Food Network in 1999; since then, she has hosted several cooking shows, including  "Afternoon Tea," "Paula's Home Cooking," "Paula's Party," and "Paula's Best Dishes."
In 2007,  she won a Daytime Emmy Award for Outstanding Lifestyle Host for "Paula's Home Cooking."
22. Tom Colicchio
Net Worth: $20 million
Current Restaurants:  Craft (Los Angeles, New York City), Craftsteak (Las Vegas), Riverpark (New York), Small Batch (Garden City, NY), Temple Court (New York), Tom Colicchio's Heritage Steak (Las Vegas) 'Witchcraft (New York) Vallata (New York)
A celebrity chef, restaurateur, and Bravo's "Top Chef" judge since 2006,  Tom Colicchio's bio runs through many impressive accolades: successful restaurants, three cookbooks, five James Beard Foundation Awards, and an Emmy Award.
After working as a sous-chef to Thomas Keller in the 1980s, the New Jersey native opened his first restaurant, the Gramercy Tavern, in the Gramercy Park neighborhood of Manhattan with his partner Danny Meyer.
21. David Chang
Net Worth: $20 million
Current Restaurants:Momofuku Noodle Bar, Momofuku Ssäm Bar, Momofuku Ko, Má Pêche, Momofuku Milk Bar, Momofuku Nishi, Fuku+
As the founder of Momofuku (Korean for "lucky peach"), an award-winning restaurant group, David Chang has become a household name among foodies.
After being frustrated with the "yes chef" concept of fine dining, the "Ramen King" opened his first Momofuku Noodle Bar in 2004 in the East Village in New York. In 2009 Momofuku Ku received two Michelin stars, which the restaurant has retained each year since.
Chang has also been involved in many culinary shows on TV and Netflix. In 2018, he created, produced, and starred in Netflix original series "Ugly Delicious."
In 2011, he co-founded "Lucky Peach," an influential food magazine that ran for 25 quarterly issues.
In 2020, Chang became the first celebrity to win the $1 million top prize for his charity, Southern Smoke Foundation, on "Who Wants to Be a Millionaire."
20. Charlie Ayers
Net worth: $20 million
Current Restaurants: N/A
Charles Ayers is a Chicago-born chef, restaurateur, and cookbook author famous for being the first executive chef for Google from 1999 until 2006. Ayers got a life-changing position at the tech giant by winning a cook-off judged by the company's 40 employees.
Over the course of half a decade, he oversaw a team of world-class chefs who prepared over 4,000 lunches and dinners daily. Reportedly, Ayers earned $26 million from his Google stock options.
In 2009, Ayers opened his first restaurant Calafia Café / Calafia Market, a Go Go located at the Town & Country Village shopping center in Palo Alto, California. The restaurant closed in 2018.
19. Mario Batali
Net worth: $25 million
Current Restaurants: N/A
Mario Batali is an American celebrity chef and a (once) successful restaurateur known for his signature style: a ponytail, zip-up vest, and orange Crocs.
Trained in London and Italy, Batali worked as a sous-chef in the Four Seasons Biltmore in Toronto, Canada, before climbing his way up the culinary ranks to become a celebrity chef.
His appearances on Food Network shows like Iron Chef America and Molto Mario have made him a household name.
Following sexual misconduct allegations that surfaced in 2017, Batali stepped away from his restaurant empire, selling all of his restaurants in America in 2019.
18. Curtis Stone
Net worth: $25 million
Current Restaurants:  Maude(Los Angeles, California), Gwen(Los Angeles, California)
Curtis Stone is an award-winning restaurateur, TV personality, and New York Times, bestselling author.
Now a Michelin-starred chef, Stone began his career as an apprentice under Marco Pierre White at the Café Royal and Mirabelle. He went on to become head chef at White's Quo Vadis restaurant.
In 2014, Stone opened his first restaurant, named after his paternal grandmother Maude in Beverly Hills, California. The restaurant received its first Michelin star in 2019. His second restaurant Gwen in Hollywood, is named after his maternal grandmother.
Stone has appeared on several cooking shows in the UK, including Dinner in a Box, Good Food Live, and Saturday Kitchen.
17. Rick Bayless
Net worth: $30 million
Current Restaurants:  Frontera Grill, Topolobampo, XOCO (Chicago, Illinois), Red O (Los Angeles, California), Frontera Cocina (Disney Springs, Orlando)
Rick Bayless is an American restaurateur and celebrity chef widely known for the PBS series Mexico: One Plate at a Time, which is also the title of his most popular cookbook.
Bayless specializes in traditional Mexican food with a modern spin.
After working as the executive chef at Lopez y Gonzalez in Cleveland Heights, Ohio, Bayless opened his first restaurant in 1987 called Frontera Grill.
From there, he built his restaurant empire and made many TV appearances, earning a number of accolades, among which are seven James Beard Awards, a Michelin star, and the title of Top Chef Masters.
16. Giada De Laurentiis
Net worth: $30 million
Current Restaurants:  N/A
A renowned Italian-American chef, author, and Emmy-winning television host, Giada De Laurentiis never planned on becoming what she is today.
Trained at the "Hogwarts of the food industry" Le Cordon Bleu in Paris, De Laurentis aspired to become a pastry chef. However, after working in several Los Angeles restaurants, among which was the Wolfgang Puck-owned Spago, she moved from her original plan and became a food stylist.
After styling a piece in Food & Wine magazine in 2002, De Laurentis caught the attention of the Food Network. Later on, she went on to host the network's "Giada at Home" from 2008 to 2015. She also appears regularly on NBC's Today show as a guest co-host.
De Laurentis is also the founder of the catering business GDL Foods.
15. Marco Pierre White
Net worth: $40 million
Current Restaurants:  London Steakhouse Company (London, United Kingdom), Wheeler's Fish & Chips (Dover, United Kingdom), Marco Pierre White Steak House & Grill (Dublin, Ireland) See full list here
Famously known as the man who made Gordon Ramsay cry, Marco Pierre White is a British chef, restaurateur, author, and television personality.
Often dubbed "the Godfather of Celebrity Chefs," White started his career as a trainee at the Hotel St. George. Soon after, he moved to London with "£7.36, a box of books, and a bag of clothes" and continued his classical training as a commis with Albert and Michel Roux at Le Gavroche.
After completing his culinary training at several restaurants, White became the chef at Harvey's and bought shares in the company. Eventually, he transformed the upscale burger joint into a refined restaurant.
White is the first British chef (and the youngest at the time) to be awarded three Michelin stars. "The enfant terrible" of the UK restaurant scene announced he was retiring in 1999 and returned his Michelin stars soon after.
14. Levi Roots
Net worth: $45 million
Current Restaurants: N/A
Levi Roots is a British-Jamaican celebrity chef, musician, and television personality world-famous for his  Reggae Reggae Sauce, a spicy jerk barbecue sauce.
Levi began selling his sauce at food trade shows in the UK UK at the Notting Hill Carnival before landing his big break on the British reality tv show "Dragon's Den."
Shortly after the show aired, British supermarket chain Sainsbury's announced it would stock the sauce in 600 stores.
Following the success of his spicy sauce, Levi Roots opened his first London restaurant, the Papine Jerk Centre, from 2010 to 2012.
13. Thomas Keller
Net worth: $50 million
Current Restaurants: The French Laundry (Yountville, California); Bouchon (Yountville, California);  Bouchon (Las Vegas); Per Se (New York City); Surf Club (Miami, FL), TAK Room (Hudson Yards, New York) See full list here
Thomas Keller is a world-renowned chef and owner of some of the world's most revered fine dining restaurants, such as The French Laundry, Per Se, Bouchon Bistro, and Ad Hoc.
Keller launched his career at an early age in his family's restaurant before moving to France, where he was trained by master chef Roland Henin and worked in various Michelin-starred restaurants.
In 1986, he opened his first restaurant in New York City, Rakel. Today, Keller is the proprietor of a handful of well-respected eateries around the world.
In addition to his award-winning cookbooks "The French Laundry" and "Bouchon," he is also the author of Under Pressure (a sous-vide cookbook), and Ad Hoc at Home, featuring family-style recipes.
12. Ree Drummond
Net worth: $50 million
Current Restaurants: N/A
If the name Ree Drummond doesn't ring a bell, perhaps you know the red-haired blogger-turned-chef by a different name – The Pioneer Woman.
Back in 2006, when blogging was still not a thing, Drummond created The Pioneer Woman, a blog documenting her life as a wife and a mother on a ranch in Oklahoma, sharing recipes,  step-by-step cooking instructions, and detailed food photos.
But, it never occurred to Drummond that posting recipes online would lead to a full-blown culinary career with a successful blog, TV TVow, a number of popular cookbooks, and a product line resulting in her becoming one of the world's richest chefs.
She has been bringing her recipes to life on the Food Network since 2011 on her show The Pioneer Woman.
11. Vikram Vij
Net worth: $50 million
Current Restaurants: Vij's, My Shanti,
Vikram Vij is an Indian-born Canadian celebrity chef, television personality, businessman, and cookbook author.
After working in Europe for a few years, Vij moved to Vancouver, Canada, where he would open his first fine-dining restaurant, Vij's, with his then-wife, Meeru Dhalwala. In the early days, his parents would make the curry at home and deliver it to the restaurant by bus.
Today, Vij co-owns several restaurants, including a gourmet food truck that travels around Vancouver. He is also a published author of several popular cookbooks and has collaborated on two award-winning cookbooks.
Vij also has a line of pre-packaged curries based on the best-selling dishes from his restaurants.
He appears on the Canadian reality television show Dragon's Den as one of the "dragons" investors.
10. José Andres
Net worth: $50 million
Current Restaurants: minibar by José Andrés ( Washington, DC); é by José Andrés (Las Vegas)The Bazaar by José Andrés ( Miami Beach, New York City-opening in 2022); Bazaar Meat by José Andrés (Las Vegas, Chicago, and Los Angeles-opening in 2022)
Jose Andres is a Spanish-born and raised chef, often credited with bringing the concept of "tapas" to America.
Andres owns a handful of restaurants around the United States, known for Spanish-style food made from high-quality ingredients.
The Spanish chef is also a known philanthropist and humanitarian with his non-profit organization World Central Kitchen to feed those in need around the world.
The culinary expertise of Andres has earned him two Michelin stars, a National Humanities Medal, and countless industry awards.
9. Guy Fieri
Net worth: $50 million
Current Restaurants: Johnny Garlic's, Tex Wasabi's Guy's American Kitchen and Bar, Guy's Burger Joint on Carnival Cruise Lines,Guy Fieri's Vegas Kitchen & Bar
Guy Fieri is an American celebrity chef, author, and the most seen face on the Food Network.
Fieri first launched his career after winning Season 2 of "The Next Food Network Star." Since then, the spiky-haired chef has been driving his red Camaro across the U.SUSouring greasy spoon restaurants for his hit show "Diners, Drive-Ins and Dives."
But this is only one of the many, many TV shows hosted by Fieri, who by now has become the "face of Food network."
Off camera, the "Mayor of Flavortown" is a successful restaurateur on his own. He owns three restaurants in California and licenses his name to restaurants in Las Vegas, Nevada, and New York City.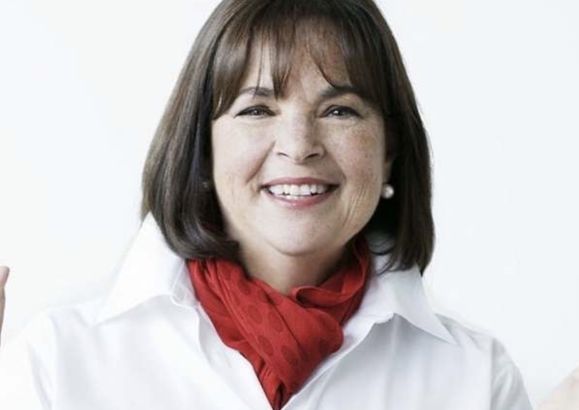 8. Ina Garten
Net worth: $60 million
Current Restaurants: N/A
Ina Garten has been making mouths water with her delicious recipes as the Barefoot Contessa for decades.
Before making a name for herself as the Barefoot Contessa, Garten was a White House Office of Management and Budget staff member, writing papers for presidents Jimmy Carter and Gerald Ford on energy and nuclear power. Garten flipped houses on the side and used the profits to open her first gourmet shop, the Barefoot Contessa Specialty Store.
It was not long before Barefoot Contessa became a household name, selling a handful of cookbooks by the same name and attracting the likes of Martha Stewart and the Food Network.
The Bearfoot Contessa joined the Food Network in 2002 and has been cooking delicious meals for her friends and her husband Jeffery on air ever since.
Garten still sells cookbooks, and self-branded convenience products, making her one of the wealthiest celebrity chefs.
.
7. Bobby Flay
Net worth: $60 million
Current Restaurants:Amalfi (Las Vegas); Bobby's Burger Palace (Uncasville, Connecticut; Atlanta, Georgia); Bobby's Burgers (Caesar's Palace, Harrah's, and Paris Las Vegas; Yankee Stadium New York)
A celebrity chef, restaurateur, and TV personality, Bobby Flay is one of America's favorite grillmasters.
Flay owns several restaurant establishments, including Mesa Grill, Bar American, Bobby Flay Steak, Gato, and Bobby's Burger Palace, with 19 locations across 11 states in America.
Flay has also hosted many Food Network television programs, made guest appearances, hosted several specials, and authored several best-selling cookbooks.
Flay's long-standing relationship with Food Network has won him four Daytime Emmy Awards and a star on the Hollywood Walk of Fame.
6. Emeril Lagasse
Net worth: $70 million
Current Restaurants: Emeril's Restaurant (New Orleans) NOLA (New Orleans) Meril (New Orleans) Delmonico Steakhouse (Las Vegas) Lagasse Stadium (Las Vegas) Emeril's (Bethlehem, Pennsylvania) See full list here
Emeril Lagasse is a celebrity chef, restaurateur, and television personality who has been "Kicking it up a notch" on the Food Network for years.
Lagasse graduated from Johnson & Wales University's culinary school in 1978 and became Executive Chef at Dunfey's Hyannis Resort in 1979. He worked as an executive chef in Commander's Palace, New Orleans, for seven and a half years before opening his first restaurant, Emeril's, in 1990.
Soon after—"Bam!" —Lagasse appeared on Food Network as a host of Emeril Live.
His perky, playful attitude and lively demeanor in the kitchen, as well as his mastery of Creole and Cajun cuisine, has made Laggase a multimillion chef with several successful restaurants, cookbooks, and TV Shows.
5. Rachael Ray
Net worth: $100 million
Current Restaurants: N/A
Rachael Ray is an American celebrity cook, author, TV personality, and businesswoman known for her "quick and easy" cooking style.
Despite repeatedly claiming that she is not a chef, Ray has become one of the most influential figures in the culinary industry.
She is best known for teaching audiences how to cook delicious and healthy meals in no time on the Food Network series 30 Minute Meals.
She also hosts many other TV programs such as  Rachael Ray,  Rachael Ray's Tasty Travels, $40 a Day, etc.
As of 2020, Rachael Ray has won three Daytime Emmys for her cooking shows.
4. Wolfgang Puck
Net worth: $120 million
Current Restaurants: Spago, CUT, Vert, Chinois, Postrio, Trattoria del Lupo,Wolfgang Puck Bar & Grill, See full list here.
Legendary chef Wolfgang Puck—who has been feeding Hollywood's hot shots since the '70s —is the owner of a massive culinary empire that includes nearly 40 international restaurants, bars and lounges.
Coming from a scenic Austrian village, Puck's first cooking mentor was his mother, a pastry chef. After getting his culinary training in Monaco, Puck moved to the United States in 1973. Following the publication of his first cookbook, "Modern French Cooking for the American Kitchen," Puck opened the now-iconic LA restaurant Spago on the Sunset Strip in 1982.
Since then, he has become Hollywood's favorite chef and a staple of award show dining. In addition to many world renowned restaurants, he offers a slew of cookbooks, a line of cookware, and frozen foods.
Puck has also guest-judged everything from "Hell's Kitchen." to "Top Chef."
3. Nobu Matsuhisa
Net worth: $200 million
Current Restaurants: Nobu, Matsuhisa
Nobu Matsuhisa is a highly acclaimed Japanese celebrity chef and the proprietor of a global culinary empire of restaurants, which span from New York City to Moscow. With his decades of experience serving high-end food around the world,Matsuhisa has built an impressive fortune.
Matsuhisa started his culinary career at a Sushi restaurant in Shinjuku, Tokyo, where he stayed for around seven years. Matsuhisa then moved to Peru, where the lack of Japanese ingredients led to the invention of his now recognizable fusion style.
In 1977, he moved to Los Angeles, and a decade later, he opened his first restaurant "Matsuhisa" on La Cienega Boulevard. There, he met Robert De Niro, who encouraged him to open a restaurant in New York. "Nobu" opened in Tribeca, New York, in 1994, and has since become a celebrity favorite.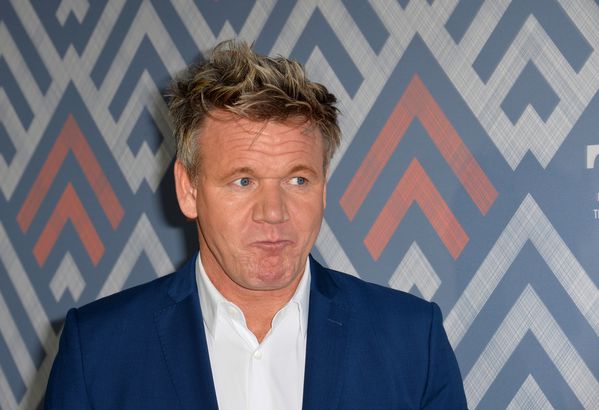 2. Gordon Ramsay
Net worth: $220 million
Current Restaurants: Restaurant Gordon Ramsay, Le Pressoir d'Argent, Pétrus by Gordon Ramsay, Gordon Ramsay au Trianon. See full list here.
Gordon Ramsay is a British Celebrity chef, restaurateur, and TV star known for his love of the "F word," yelling at people, and occasionally sautéing vegetables. He is also known for being one of the most influential chefs in the culinary industry and a ginormous culinary empire.
The fiery master chef has made himself into a global brand, but growing up as a Scottish lad, he only dreamed of becoming a soccer player. Sadly, a knee injury forced Ramsay to pick a different career path. After getting a diploma in hotel management in 1987, Ramsay held various jobs before landing a position as commie at the two-Michelin-starred Harvey's, where he worked under Marco Pierre White.
Ramsay opened his first restaurant in 1998, naming it Restaurant Gordon Ramsay. It won three Michelin stars- in three years. Ramsay rose to fame after his appearance on the 1998 television miniseries Boiling Point and became one of the UK'UK'sst influential chefs by 2004.
Today, he is one of the most celebrated chefs worldwide, with more than 30 restaurants, countless TV TVows and appearances, successful cookbooks, and whatnots.
1. Jamie Oliver
Net worth: $300 million
Current Restaurants: Fifteen, Jamie's Italian
Jamie Oliver is a British celebrity chef, TV TVow host, and best-selling cookbook author known and loved for his friendly persona and simple but wholesome recipes.
Oliver started his career as a pastry chef at Antonio Carluccio's Neal Street restaurant, where he gained experience cooking Italian cuisine and formed a relationship with his mentor Gennaro Contaldo.
He became a household name shortly after his series "The Naked Chef" premiered in 1999.
While he once ran a successful restaurant chain credited for making Britain's bland food scene somewhat exciting,  his restaurant group went into filed for bankruptcy in 2017.
The many television shows, brand endorsements, successful cookbooks, and other businesses have made Oliver the world's richest chef.
Is Alan Wong the richest chef in the world?
Net worth: Unconfirmed
Current Restaurants: N/A
There is a widely reported misconception floating online that the richest chef in the world is the Japanese chef Alan Wong with a net worth of a whopping $1.1 billion.
While Wong, also known as "the Godfather of Hawaian Cuisine," is one the most revered culinary minds in the food industry, he doesn't have a reported net worth of $1.1 billion as of yet.
Many publications are confusing the iconic chef for billionaire tech exec f VTECH, Allan Wong, who per CelebrityNetWorth.com, has a net worth of $1.5 billion.
Alan Wong was one of the 12 on-island chefs who developed the Hawaii regional cuisine in the early 1980s.
During Barack Obama's presidency, Alan Wong's in Honolulu was one of the former president's favorite restaurants.
He was inducted into the American Academy of Chefs Culinary Hall of Fame in 2013.
AlertMe