Time To Reevaluate
A year is a long time. There's a good chance, over the course of the past year, at least one major aspect of your life has changed. This may have included a new job, a new family member, or a new home — even something like a change in mentality is significant.
If you've experienced changes in your life, consider taking some time now to reevaluate your financial goals. For example, owning a home and being responsible for a mortgage can impact your discretionary spending. Similarly, if you recently became a parent or pet owner, you may think about adjusting your finances to prepare for the added expenses.
Examine Your Investments
The end of the year is also an ideal time to reexamine your investments. Are you comfortable and confident in the structure of your portfolio? It may be necessary to rebalance your holdings, given how market conditions have changed.
It can also be a good time to consider exiting unprofitable investments and potentially entering new ones. Alternatively, building up cash reserves or your emergency fund may make sense, depending on your circumstances.
Prep For Tax Season
As the saying goes, "it's not about how much you make, it's about how much you get to keep."
With that in mind, the end of the year is an ideal time to get your affairs in order for the upcoming tax season in April. Specifically, it may be in your best interests to find ways to mitigate your tax bill. One way to do this is through tax-loss harvesting, or selling securities at a loss in order to reduce your tax bill. This, along with other financial moves, can be complicated and may require additional preparation or the assistance of a financial planner.
Before the holidays get into full swing, consider setting aside at least one hour to focus on your year-end financial checkup — your future self will thank you.
Learn More:
This article originally appeared on SoFi.com and was syndicated by MediaFeed.org.
Please understand that this information provided is general in nature and shouldn't be construed as a recommendation or solicitation of any products offered by SoFi's affiliates and subsidiaries. In addition, this information is by no means meant to provide investment or financial advice, nor is it intended to serve as the basis for any investment decision or recommendation to buy or sell any asset. Keep in mind that investing involves risk, and past performance of an asset never guarantees future results or returns. It's important for investors to consider their specific financial needs, goals, and risk profile before making an investment decision.
The information and analysis provided through hyperlinks to third party websites, while believed to be accurate, cannot be guaranteed by SoFi. These links are provided for informational purposes and should not be viewed as an endorsement. No brands or products mentioned are affiliated with SoFi, nor do they endorse or sponsor this content.
Communication of SoFi Wealth LLC an SEC Registered Investment Advisor
SoFi isn't recommending and is not affiliated with the brands or companies displayed. Brands displayed neither endorse or sponsor this article. Third party trademarks and service marks referenced are property of their respective owners.

More from MediaFeed:
5 ways to achieve financial security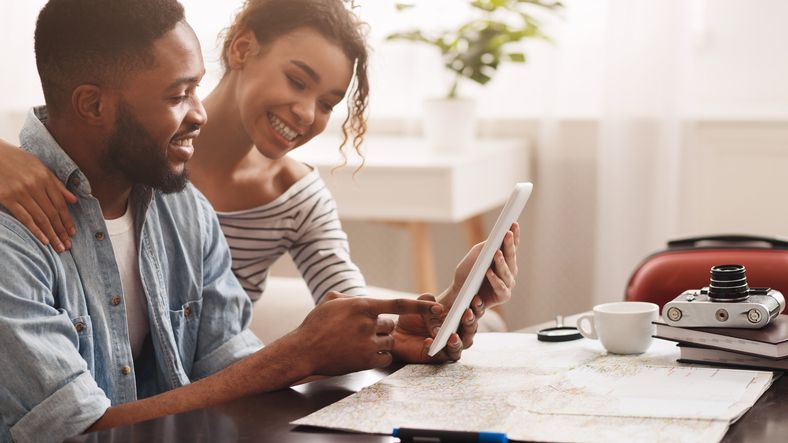 Featured Image Credit: fizkes/istockphoto.
AlertMe