Whether you're planning a road trip across America or want to visit family on the other side of the country, long trips take a lot of planning. 
What's the safest way to leave your home? Who will look after your pets? How do you budget for a trip that lasts weeks or months?
These are all questions that people going on their first long trip often ask, and it's all too easy to forget something essential. 
In this post, we've asked some experts for their top tips for planning a stress-free long trip. From budgeting to a full packing list, we've got you covered. 
How to Prepare for a Long Trip
If you're planning an extended trip for a few weeks or more, here is everything you need to prepare. 
What To Do With Your Home Before Going Away
When you're going on a long trip for more than just a couple of weeks, there are some things you need to do to prepare your house:
Make sure your bills are paid and up to date
Freeze any food that will spoil
Water indoor plants and set up self-watering
Unplug all electronics
Check the burglar alarm is working
Check all the smoke detectors
Close all blinds and lock all windows
Do a deep clean and take out the trash
"When we spend a lot of time at home, it's easy to spot when pests pop up. But going away on a long trip means that certain pests might invade our homes and go unchecked for extended periods. It's always best to get an exterminator out to check your home before taking a long trip, just to be safe." – Gulshan at Pest Keen
Prep your vehicle
If you're planning a road trip, that can put a lot of strain on your vehicle, especially if it's not used to long journeys. Before you head off, here are a few checks you can do to make sure your car is ready for the trip:
Top up your water, engine oil, brake fluid, and antifreeze, so you don't run out mid-trip. 
Check your tires are in good condition and have enough air. 
Replace your brake pads if they're worn out. 
Check all your lights are working – you might need a buddy to help with this one. 
Pack an emergency kit to store in the car, including food, water, blankets, jump leads, and a first aid kit. 
Make sure your insurance and breakdown coverage is up to date.  
You can't prevent a breakdown from happening but doing these quick and easy checks beforehand help prevent your car from having any major issues on the road. 
Planning Ahead: Flights and Accommodations
Don't leave booking flights and accommodations to the last minute – it's added stress, and you'll end up overpaying. 
By booking in advance, you can take advantage of better deals and can spend time choosing the very best accommodation in the area. 
"If you're planning a trip to Florida, there is so much to do and see. From the theme parks to the pristine beaches, you'll want to make sure you plan your accommodation in advance to be close to the action. In the summertime, hotels fill up quickly, so the earlier you can plan your trip, the better." – Josh from That Florida Life
Learn all you can about the place you're visiting
No matter where you're going, there will be some hidden gems worth exploring. But if you don't learn about the area in advance, you'll miss out on some of the best little-known experiences. 
If you like to stay off the tourist path and want to get to know a place on a deeper level, learn all you can about the place before you even leave home. This will give you a better understanding of where to go when you're there and will help you pack in much more sightseeing than normal. 
Make sure you have fun activities for the trip
If you're planning a road trip across the country, think about planning a hike or bike ride along the way. Or, if you're planning on visiting the coast, see if you can go snorkeling or kayaking on your trip. 
It's tempting to go with the flow and see what's available when you arrive, but you'll get much more out of your trip by planning activities like these in advance. 
Many of the popular tours, events, and excursions in almost any city book up weeks in advance, so it'll be tough to do things on the fly. 
Take regular breaks
Long trips are exhausting, no matter how much fun you have along the way. Even if you think you can cope with eight hours of driving a day, you can't. Plan regular breaks and get some decent rest along the way. 
This might mean finding motels on your route or booking into a local Airbnb to get a good night's sleep on your road trip. 
Nothing spoils a trip more than feeling tired and cranky, so these breaks will make the world of difference. 
Packing Essentials: Must-Haves
For long trips, there are a few essentials you need to pack, including:
License, registration, and insurance information
A map (phones die, but you always have a map)
First aid kit
Flashlight
Large water bottles
Toilet roll
A camera and binoculars
An extra phone charger and power bank
Blankets
Comfortable clothes and shoes
Travel pillow
Snacks
Obviously, you'll be packing a lot more than this for your trip – but these are the essentials that often get forgotten about and are sorely missed on the road. 
Staying Healthy On-the-Go: Food and Exercise
It's very easy to fall into the trap of living on fast food and barely moving on a long trip, especially one that involves a lot of driving. But this will just leave you feeling sluggish and frustrated – who wants that on a long trip?
Before you set off, prepare healthy snacks and lunches, so you don't have to rely on gas station food and fast food joints on your journey. And schedule regular stops to stretch and do some walking. 
No matter where you're planning on going, there are thousands of amazing walking trails across the US that have some breathtaking views. You probably won't get a chance to walk them again, so why not get a little exercise and explore on your way??
Making Sure your Pets are Taken Care of
If you plan on taking your dog with you on your trip, you need to do some serious planning in advance. They'll need enough food for the journey, access to water regularly, and a comfy spot to sleep. 
Not to mention they'll need regular pee breaks and walks to stretch their legs. Dogs can be great companions on road trips, but they can't tell us when they're hungry or in need of the toilet, so we need to be extra aware of their moods on long trips. 
"Not all dogs do well on long journeys, and some will even get car sick. If your dog hasn't taken a long trip before, take them out for regular car trips before you go to get them used to the car. Make sure to take plenty of treats and offer them water frequently to keep them happy campers." – Megan from Good Dog Swag
Keeping Connected: Technology and Communication
Technology helps keep us connected and safe on long trips, so make sure you have everything you need in advance:
Your phone, a charger, and a backup charger
A power bank (if you can't charge your phone in your car)
A GPS system to plan your route
The What3Words app (which will give you your exact location in case of an emergency)
A radio (just in case your phone dies or breaks)
Someone close to you should know that you're planning a long trip and the route you plan to take. You should also have regular check-ins, so they know you're safe and on track. 
This way, if something should go wrong, your contact has a rough idea of where you are and where you should be heading. If you've broken down or had an accident, this will make it much easier for emergency services to find you. 
Financing Your Trip: Budgeting Tips
When you plan on being away for weeks or months at a time, a budget is essential. The last thing you want is to run out of money midway through your trip. 
Start by working out all of your pre-travel expenses, including your insurance, car repairs, gear, vaccinations, etc. 
Next, think about your big expenses, such as hotels, Airbnb, excursions, etc. 
After that, think about how much you'll spend on daily expenses, such as food and fuel. 
Finally, always have an emergency budget set aside that you only use in emergencies. 
It's impossible to see the future and plan a budget for every expense of a long trip, but the more you can plan in advance, the easier it will be to save money along the way. 
Keep This In Mind If Traveling With Your Partner
If your trip involves you and your partner, be prepared to argue. Long trips mean spending a lot more time together in incredibly close quarters, and you are bound to rub each other up the wrong way. 
Have a conversation in advance about your expectations for the trip, and how you will handle disagreements. Arguing on a long trip is totally normal, but having some coping mechanisms ready will make it much easier to reconcile and move on. 
"Long trips can be a strain on couples, no matter how much fun they have. But communication is key. The more you can openly share your feelings and receive any feedback from your partner, the smoother your trip will go. Remember, this is a unique experience and opportunity to make lasting memories together – make the most of it." – Sira from The Truly Charming
Make Your Long Trip Memorable
The key to making a long trip stress-free is planning. The more you can plan in advance, the less that can go wrong on your trip. 
From packing essentials to planning your route, take the time to make plans covering everything on your trip to give you the confidence to set off for weeks or months at a time. 
This article originally appeared on Theroamwild.com and was syndicated by MediaFeed.org.
More from MediaFeed:
50 slick deals & freebies for travelers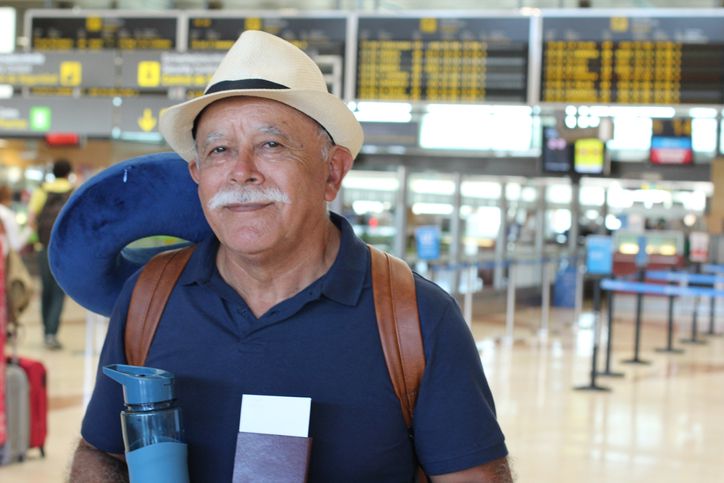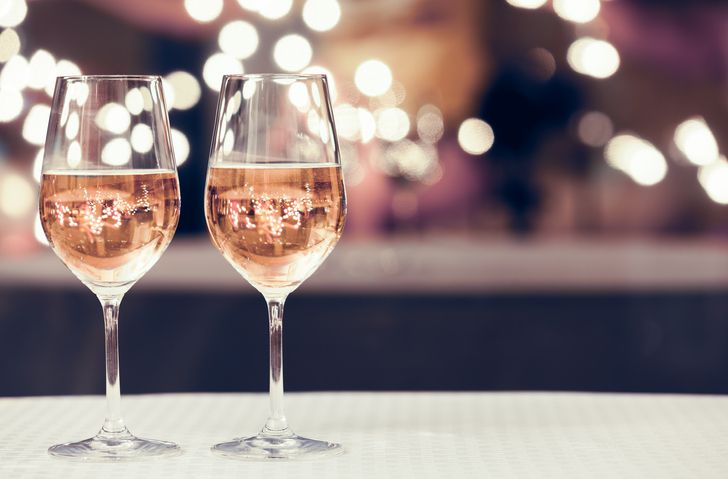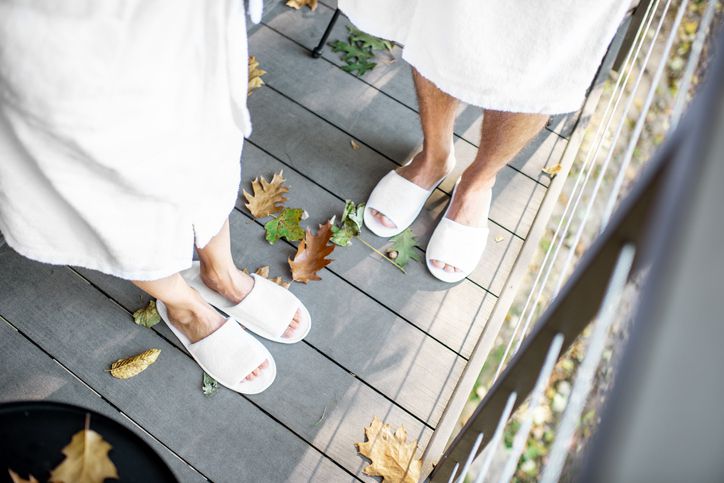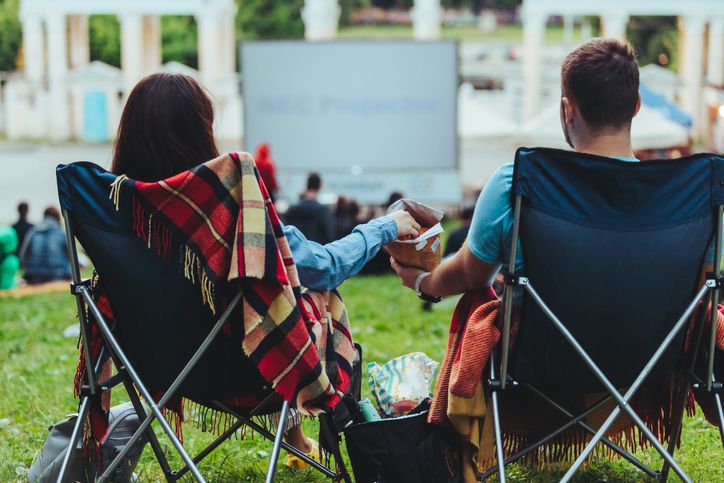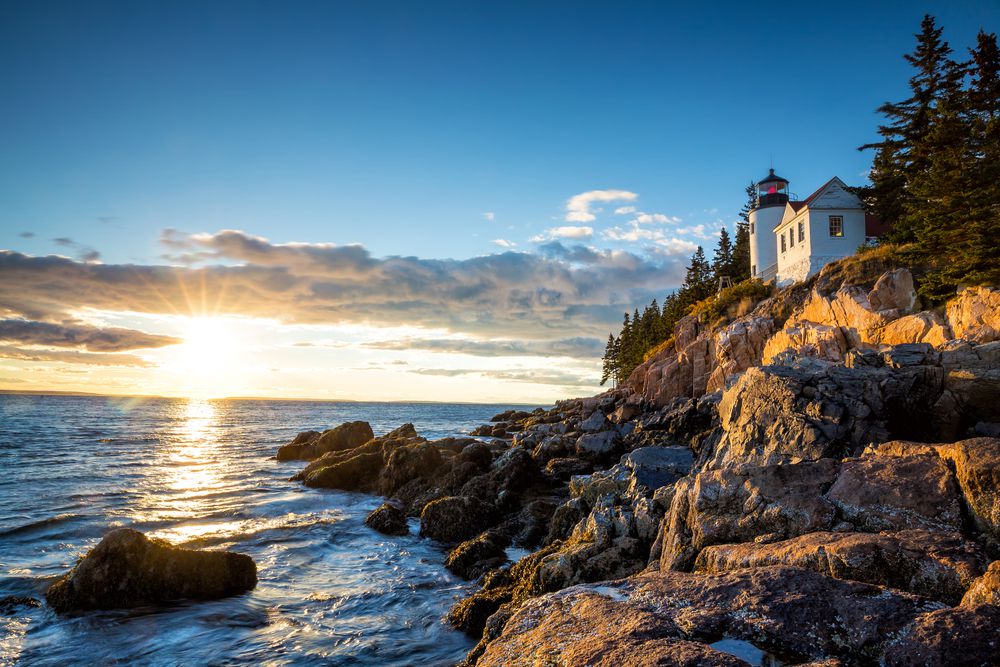 Featured Image Credit: DepositPhotos.com.
AlertMe