Owning a piece of history is a desire that many of us share. For those with an appreciation for firearms, investing in rare and historic guns can be a unique and rewarding way to fulfill that desire.
The market for high-value firearms has expanded significantly in recent years, with online auctions providing unprecedented access to rare and unique pieces. The firearms that fetch the highest prices at auctions are not only valuable for their craftsmanship, but for the stories and legends that surround them.
Presentation Colt 1849 Revolver: $1.14 million
In 2012, Sotheby's auctioned off a cap-and-ball Colt revolver that was heavily adorned with intricate engravings and gold inlay, for an eye-popping $1.14 million. The revolver, a Model 1849, is one of only six that were embellished in this opulent style, and most were gifted to influential politicians of the time. Interestingly, one of them was even presented to the Russian Czar Nicholas I, while the other two were given to the kings of Sweden and Denmark.
A Model 1886 Winchester rifle presented to Henry Ware Lawton: $1.26 million
A Model 1886 Winchester rifle that belonged to U.S. Army Captain Henry Ware Lawton, who is credited with capturing Apache leader Geronimo, fetched a staggering $1.26 million at Rock Island Auction Company in 2016. The Winchester Model 1886 Sporting Rifle (serial number 1) was presented to Lawton by his friend and influential firearms designer Lieutenant George E. Albee and the "Cattlemen of Central New Mexico" to recognize his services in the capture of Geronimo in 1886. The auction house president, Kevin Hogan, described the rifle as an "American treasure" and praised its pristine condition and historical significance.
G. Young Engraved Colt Millikin Dragoon Revolver: $1.66 million
A Colt Third Model Dragoon cap-and-ball revolver, meticulously engraved by the famed Gustave Young, made headlines after it sold for a staggering $1.66 million at the Rock Island Auction Company in 2019. This revolver, with a unique history, originally belonged to Col. John Millikin, a Civil War hero who tragically lost his life in 1862. The revolver then passed down to his son, Col. Paul Millikin, who fought in both the Spanish-American War and World War I. Notably, Paul's name and rank are engraved on the backstrap of the firearm.
The revolver is particularly noteworthy, as it falls within the serial-number range for other factory presentation guns. Its exquisite craftsmanship and rich history have made it a highly sought-after collector's item. The impressive sale price is a testament to the firearm's rarity and the deep appreciation for American history.
Today, the revolver remains in the hands of a private collector who understands its significance and continues to preserve its legacy.
Simon Bolivar's Flintlock Pistols – $1.8 million
In a record-breaking sale back in 2016, two pistols once owned by Latin American independence hero Simón Bolívar were auctioned off at Christie's for a staggering $1.8 million. The pistols in question were a gift to Bolívar from French aristocrat and war hero, the Marquis de Lafayette, who fought in both the French and American revolutions. The two ceremonial pistols were created by royal gunsmiths at Versailles in 1825 by Napoleon Bonaparte's official gunsmith, Nicolas Noel Boutet. The pistols are inlaid with gold and silver and embossed with symbols from Greek and Roman mythology. The gift was sent as part of a request by George Washington's family and included a portrait, a medal, and a lock of hair. Bolívar was dubbed "the George Washington of South America" by Lafayette, and these pistols serve as a testament to his legacy as a young revolutionary.
Up Next – Video of the Day: – Michaela Jae Rodriguez – Full Speech
Up Next – Video of the Day: – Michaela Jae Rodriguez – Full Speech
Ad 1 of 1 (0:24)
Subtitles Off
Subtitles EN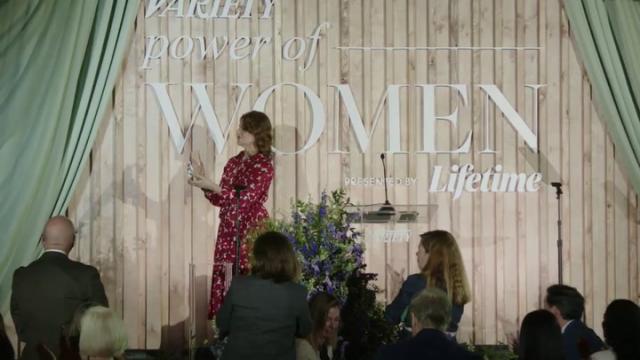 Michaela Jae Rodriguez – Full Speech
Arts and entertainment |
8:43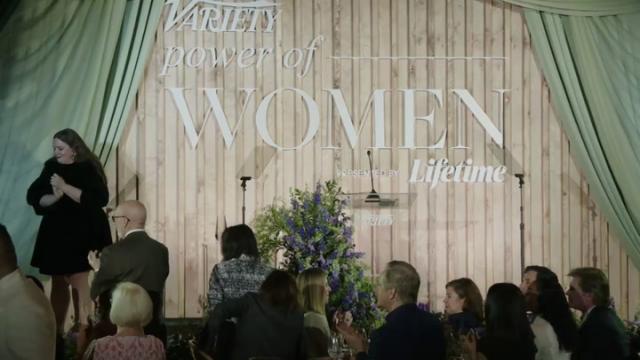 Natasha Lyonne Full Speech
Arts and entertainment |
7:32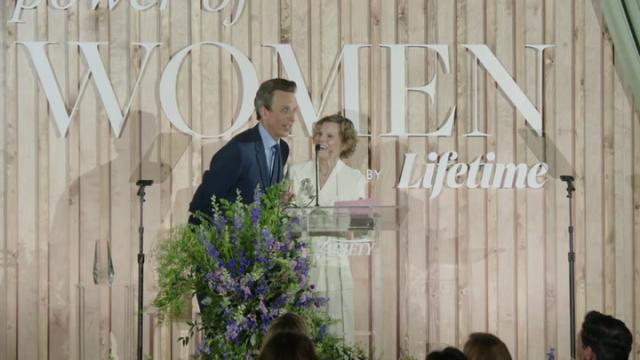 Judy Blume Full Power of Women NY Speech
Arts and entertainment |
8:18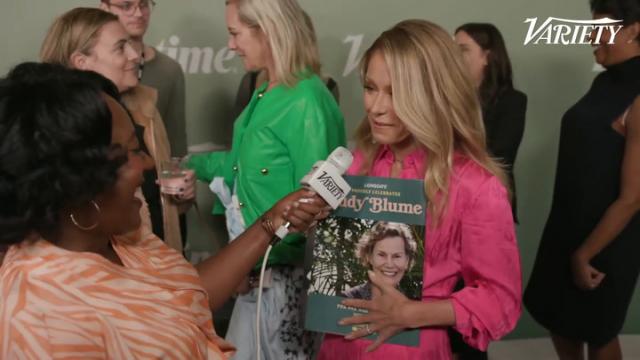 Kelly Ripa Power of Women NY Red Carpet
Arts and entertainment |
2:58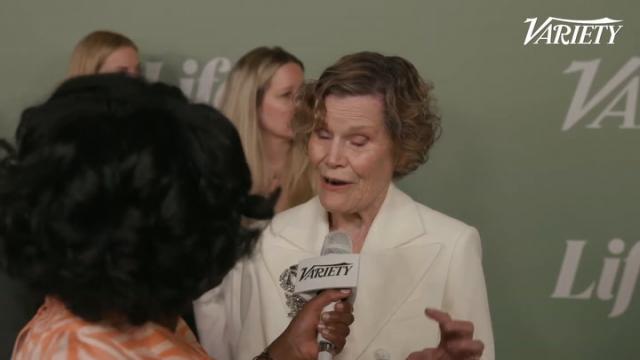 Judy Blume Power of Women NY Red Carpet
Arts and entertainment |
2:39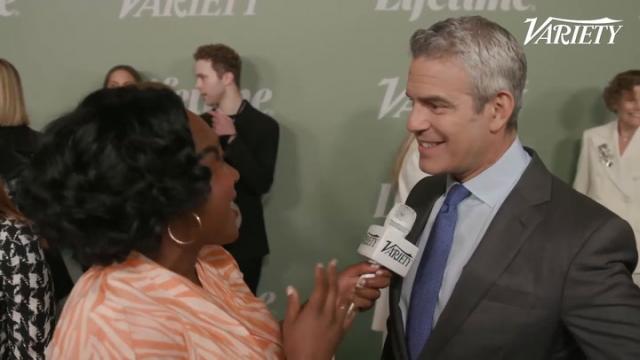 Andy Cohen Power of Women NY Red Carpet
Arts and entertainment |
1:50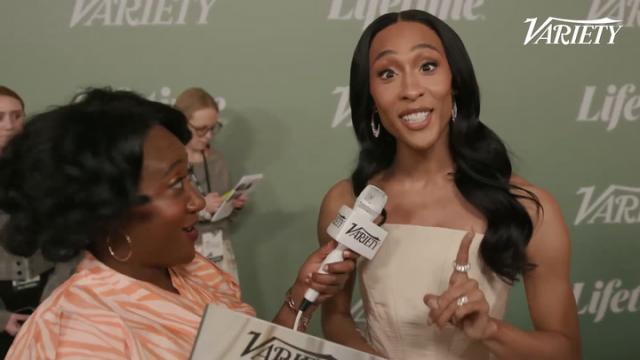 Michaela Jae Rodriguez Power of Women NY Red Carpet
Arts and entertainment |
2:32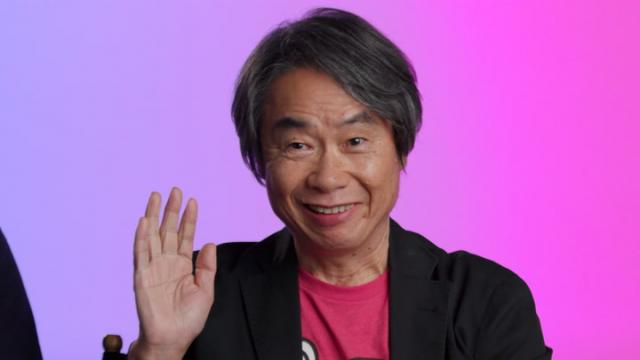 Shigeru Miyamoto Explains Why This 'Super Mario Bros.' Movie Lives Up to Fan Expectations
Arts and entertainment |
7:36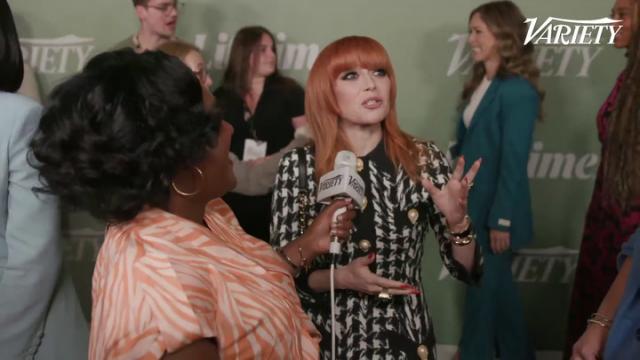 Natasha Lyonne Power of Women NY Red Carpet
Arts and entertainment |
3:21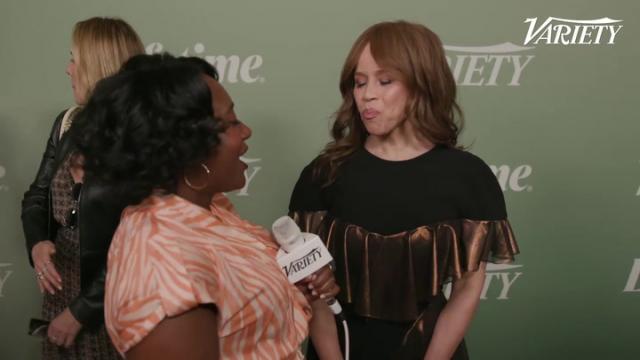 Rosie Perez Power of Women NY Red Carpet
Arts and entertainment |
3:20
Colt Civilian Walker Revolver: $1.84
Acivilian Colt Walker took center stage at the Rock Island Auction Company, selling for an astonishing $1.84 million in 2018. Of the original 100 civilian Colt Walkers made, only a handful are known to exist today, but this one boasts an impressive list of exceptional qualities.
It is not only the only known cased civilian Colt Walker revolver from the factory but also the only known Colt to have maintained documentation in the handwriting of the man himself, Sam Colt. The gun was purchased by Danish sea captain Neils Hanson during his visit to New York City in 1847 and eventually made its way back to Denmark.
Remarkably, the gun survived Nazi occupation during World War II, hidden away in a garden before being sold back stateside after the war. Its unique history and impressive rarity make it a truly exceptional find for collectors and enthusiasts alike.
George Washington's Sadle pistols: $1.98 million
In 2002, a pair of exquisite saddle pistols presented to George Washington by the Marquis de Lafayette during the Revolutionary War made headlines when they sold at auction for a staggering $1.98 million at Christie's. The pistols, crafted by master gunsmith Jacob Walster, were part of the extensive collection of items inherited by Washington's many indirect heirs after his death.
Remarkably, these pistols later found their way into the hands of Andrew Jackson, another prominent figure in American history. During a visit to Jackson in 1826, the Marquis himself confirmed that these were the same pistols he had gifted to Washington during the war.
The pistols feature octagonal-to-round steel barrels with exquisite silver-and-gold wire inlay, and a base made from European walnut, highlighting their exceptional craftsmanship.
Following the auction, the buyer was revealed to be the Richard King Mellon Foundation, who generously donated the pistols to Fort Ligonier in Pennsylvania.
Pat Garrett's Colt Single Action Army Used to Kill Billy the Kid -$6.03 million
In a record-setting sale, the gun that ended the life of one of the Wild West's most notorious outlaws, Billy the Kid, fetched over $6 million in 2021 in Los Angeles. The Colt single-action revolver was used by Sheriff Pat Garrett to take down the infamous bandit in 1881.
The sale was conducted by Bonhams auctioneers in Los Angeles and the identity of the buyer remains anonymous. The auction house described the firearm as "the most iconic treasure of early Western history."
The gun had been part of the Texas couple Jim and Theresa Earle's Western artifacts collection for over 50 years. The unexpected sale price of $6.03 million, more than double the pre-sale estimate, has set a new world record for any firearm auction. Billy the Kid, who killed eight men, was 21 years old when he was shot and killed by Garrett on July 14, 1881, at a ranch in Fort Sumner, New Mexico.
AlertMe