Have you ever been stumped by beets in the kitchen? We've got just the recipe for you from our friend Michelle of Farm Belly. This hearty salad takes kitchen staples (like beets and kale) and jazzes them up with a generous dusting of fresh mint and a zippy citrus-za'atar vinaigrette.
Ingredients
For the salad
3 large (or 4 small) beets
Olive oil
Salt & pepper
1 cup quinoa
1 bunch of kale, chopped (or use beet tops, if available)
1/2 cup toasted walnuts, roughly chopped
1/2 cup chopped fresh mint
For the Citrus-Za'atar Vinaigrette
Juice from 1 orange (3-4 tablespoons)
1 tablespoon apple cider vinegar
1/4 cup extra virgin olive oil
1 teaspoon honey
1 teaspoon mustard
1 1/2 teaspoons za'atar (buy local if you can)

Kosher salt and pepper, to taste
Instructions
Preheat oven to 400F. Wrap the beets individually in foil and drizzle each beet with a teaspoon of oil and a pinch of salt and pepper. Roast for 45-50 minutes until tender and easily pierced with a paring knife. When cool, remove skin and chop into bite-sized pieces and set aside.
While the beets are roasting, cook the quinoa: Bring 1.5 cups of water and 1/2 teaspoon kosher salt to a boil in a small or medium saucepan. Stir in 1 cup uncooked quinoa, lower the heat to a simmer and cover. Cook for 15 minutes. After 15 minutes, add the chopped kale (or beet tops, if available) to the top of the quinoa, then re-cover the saucepan and let the greens steam for 5-10 minutes. When done, fluff the quinoa and greens lightly together with a fork.
While the quinoa and kale are cooking, make the citrus-za'atar vinaigrette: Combine all the vinaigrette ingredients in a mason jar and shake vigorously until emulsified. Taste and adjust seasoning as needed.
Combine the quinoa/kale mixture, roasted beets, chopped walnuts, and chopped fresh mint together in your salad bowl. Drizzle on the citrus-za'atar vinaigrette and stir everything gently to combine. Taste and adjust seasoning as needed – I usually add a bit more salt and pepper.
Recipe notes and variations
If you're not familiar with za'atar (pronounced ZAH-tar) it is a supremely aromatic eastern Mediterranean spice blend – typically consisting of toasted sesame seeds, dried thyme/oregano/marjoram, cumin, sumac, and salt. I love using za'atar to spice up a vinaigrette, but it's also fabulous for seasoning meat, fish, and vegetables or just sprinkle it on top of just about anything – hummus, baba ganoush, yogurt, bagels, chickpeas, popcorn, etc. On a root-to-stem cooking note – if you're making this recipe and have beets with tops, you can (and should!) use the beet greens instead of kale in this recipe.
This article originally appeared on Imperfect Produce.com and was syndicated by MediaFeed.org.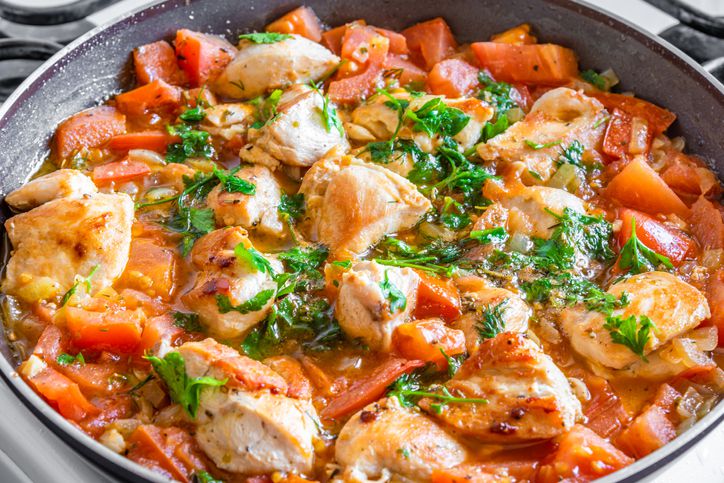 Featured Image Credit: Farm Belly.
AlertMe